Trends
Vodafone Idea needs Rs 7000 crore loan to get rid of its debt crisis. What will happen if the telecom company doesn't receive funds?
The telecom company Vodafone Idea (Vi), which is co-managed by India's Aditya Birla Group and Berkshire-based Vodafone, is in talks with a number of banks to get loans totaling more than Rs 7,000 crore, according to sources. A part of the company's debts owed to Indus Towers will be paid along with most of the loans.
Vi needs money right away because its debt to Indus has grown to be close to Rs7,500 crore. It agreed to pay the tower firm 100% of its current dues starting in January and to pay off the balance due as of December 31, 2022, over a period of seven months starting this month.
As lenders, requests have been made to the State Bank of India, Punjab National Bank, HDFC Bank, and IDFC First. Vi is pleading with Indian banks for a loan urgently because according to Reuters, banks are hesitant to give new loans.
With a debt load of over Rs 2 lakh crore, Vodafone Idea has chosen to convert approximately Rs 16,000 crore of interest liabilities owing to the government into equity. This will amount to nearly 33% ownership in the firm, while promoters' holding will decrease to 50% from 74.99%.
The government is awaiting the company's shares to stabilize at Rs. 10 per share before accepting a stake that Vi has offered at a par value of Rs.
Cash-strapped telco Vodafone Idea is waiting for the conversion of accrued interest on its delayed AGR-related dues into equity months after receiving approval from the finance ministry, but the government is in a negotiation mode on this. Ashwini Vaishnaw, the minister of communications, described Vi's equity conversion as a "complicated subject" that is currently being discussed.
According to Vaishnaw, the struggling telco needs finance and equity conversion as well. "Vodafone Idea has a lot of specifications. It has a specific Capital Requirement. Who will inject the money and how much? All of those topics are currently being discussed, "he added.
Following this stock conversion, Aditya Birla Group's holding in Vodafone Idea will go from 27.38 to 18.3 percent, and Vodafone's stake would go from 47.61 to 31.8 percent. But the government won't make a final choice regarding equity conversion until Vodafone Idea's share price reaches Rs 10. On the NSE, it is currently trading at Rs 7.85.
Ashwini Vasihnaw stated that the government's conversion of debt to equity is a complicated matter that is currently being discussed. Vodafone (Idea) has many prerequisites, he stated. It has a specific capital requirement. How much money will they inject, and who? Currently, all of those topics are up for discussion.
What will happen if the telecom company doesn't receive funds?
As the largest mobile tower installation company in the country, Indus Towers gives the infrastructure to telecom providers. The tower operator is having financial problems because of Vodafone Idea's unpaid bills.
According to a recent warning from Kotak Securities, Indus' trade receivables will keep growing and eventually need to be wiped off if the telecom company keeps missing the payments. If Vodafone Idea continues to default on its obligations to make required repayments, almost 10% of the Indus' yearly gross revenue may be in danger.
Furthermore, not only Indus Towers is eagerly awaiting payment from Vodafone Idea. The telecom company owes money to banks, ATC India, another provider of telecom infrastructure, Nokia, Ericsson, and other large international telecommunications corporations. Vodafone Idea is probably going to prioritize paying back banks above other creditors since banks, as well-known financial organizations, may readily bring them before regulatory agencies like NCLT.
If Vodafone Idea can't find a way to raise money quickly, it's likely that the business will keep losing customers to competitors.
It has been a long time since Vodafone Idea has been able to repay its debts, and this has made things difficult for the federal government too. Following Vodafone Idea's failure to pay the interest owed on its debts for spectrum fees and Adjusted Gross Revenue (AGR) charges last year, the center intervened to buy a stake in the company.
Thus, after the debt is converted to equity, the government can own 33% of Vodafone's Idea. The telecom company decided to put a four-year embargo on paying spectrum dues in 2021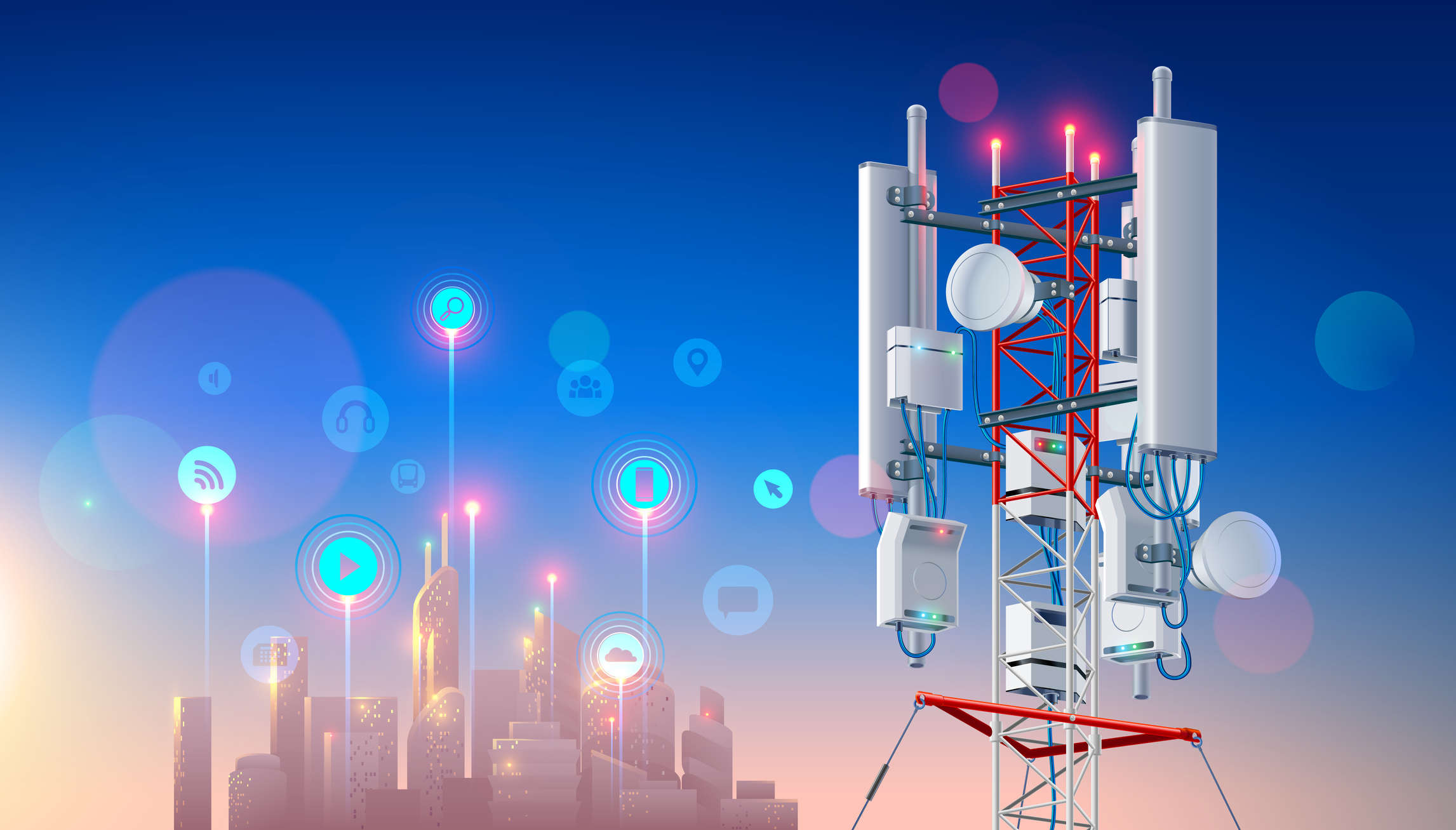 There is no question that the third-largest telecom company in India is in desperate need of financial support. There is no other way to pay off the over Rs 2 lakh crore in combined debt. Significant lenders like the State Bank of India are hesitant to sanction any fresh loans until the government's equity holding is clarified. Even though it's unlikely to happen anytime soon, Vodafone Idea is lagging notably behind in the telecom industry.
According to one of the employees quoted to the Economic Times, Vi had a negative net worth of Rs 75,830.8 crore as of September 2022. According to the banking system, a firm with a negative net worth cannot receive a Loan. He said that there was no assurance that the loans would be paid back.
Even the lenders want to wait to see if the promoters are injecting any new capital into the business. The Indian government is also waiting for this. It appears that the company's boat will not move forward until promoters invest a sizable quantity of funds in it. According to a Reuters story, a top executive from a state-owned bank claimed that the business would struggle to exist without a cash injection.
Reliance Jio and Bharti Airtel are the company's two main competitors, and together they are effectively creating a duopoly in the market. In India, Jio and Airtel are hard at work establishing 5G networks, although Vodafone Idea has not yet made any firm 5G plans public.
Even the publicly traded BSNL has stated that it intends to launch a 5G Network by 2024. 35 lakh mobile subscribers departed Vodafone Idea's network in October 2022, adding additional customers to Jio's and Airtel's networks, according to data from the telecom regulatory body TRAI.
When compared to the same period the previous year, the company reported a loss of Rs 7,132.3 crore in 2022.
However, Vodafone Idea Ltd (VIL) had a 12.8% growth in service revenue, which amounted to Rs 10,614.6 crore in the second quarter of the current fiscal. It was Rs 9,406.4 crore during the same time last year.
The customer base of the telecom provider decreased from 24 crores in the previous quarter to 23.44 crores in the most recent September quarter.
But the number of 4G subscribers increased by 15 lakhs to 12 crores last year.
Excluding lease obligations and including interest accrued but not payable, VIL's total gross debt as of September 30, 2022, was Rs 2,20,320 crore.
edited and proofread by nikita sharma