Trends
India must carefully organise its free trade agreements in a world where trade is becoming more and more important.
India must carefully organise its free trade agreements in a world where trade is becoming more and more important. Recent geopolitical developments have accelerated the seismic upheaval in the world trading system. New international alliances are forming as the majority of concepts that structured the globe after World War II are revised. Increased international economic cooperation was the overwhelming opinion of economists and politicians throughout the world after the two world wars.
More commerce was seen as a way to bring about world peace since it increases the cost of future battles. Even though this mindset led to ongoing global tariff reductions and an increase in trade, current geopolitical developments have reversed this trend. Trade is becoming militarized among nations, which is causing the emergence of new economic blocs globally.
India now has the opportunity to join modern global supply networks. India has already started to gain from the new international system. Think about the production of mobile phones, for instance. Up until recently, India was an importer of mobile phones.
Today, India is a significant mobile phone export centre thanks to the establishment of manufacturing facilities there by Samsung, all of Apple's contract manufacturers (Foxconn, Wistron, and Pegatron), and other companies. While domestic policy changes like the Production Linked Incentive (PLI) have greatly contributed to the building of these domestic manufacturing capabilities, preferential market access for our exporters is necessary for long-term export growth.
The following are the main justifications for why India has to engage in trade agreement negotiations and signing. I The PLI industrial policy has increased domestic manufacturing capacity; (ii) historically labor-intensive industries such as textiles and leather are unable to compete in global markets; (iii) encouraged investment from countries decoupling from China; (iv) increased India's import base; and (v) integrated India into the emerging global supply chain order.
To strengthen the nation's industrial industry, the government introduced the expansive PLI plan in November 2020. To aid the nation in establishing a strong industrial base, the program established a $27 billion incentive program that targeted 14 important industries.
According to projections, the approach should result in $520 billion in industrial production over the next five years. To turn this output into exports, the government should grant its producers priority market access. Manufacturers who want to export their products in the future will face pressure (FTA) because none of its three primary export trading partners have a free trade agreement.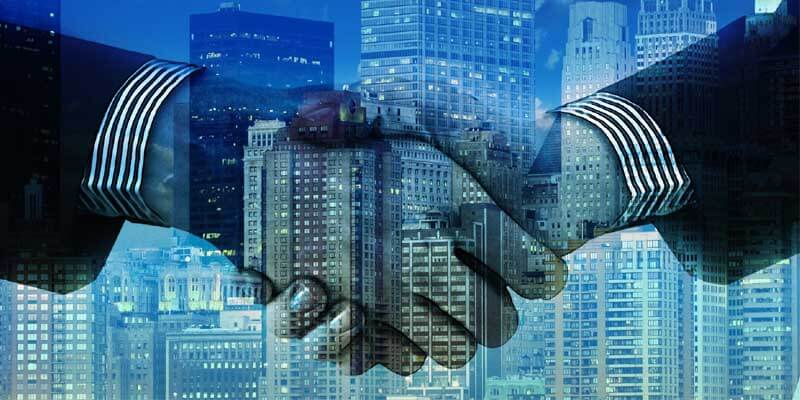 India gains significantly from labour cost arbitrage compared to other nations because it is a lower-middle-income nation. However, its exports of labor-intensive goods have suffered as a result of growing competition from nations like Bangladesh and Vietnam.
Furthermore, favourable tariff rates for Bangladesh and Vietnam are about 10% lower than those for Indian exports to the most lucrative countries, including Europe. This has had a considerable negative influence on the development of these industries and led to an outflow of capital from India. These labor-intensive industries might be revitalised swiftly through an FTA with allies like the EU, which would generate a lot of new jobs for the nation.
The COVID-19 outbreak and related nationwide lockdowns implemented to protect public health priorities highlighted the risks posed by global supply networks. Supply chain shocks created by manufacturing that was overly dependent on a single area took months to resolve. For instance, according to reports, supply chain issues cost Apple, the company that invented the iPhone, $8 billion in sales. The China+1 approach is now being applied in boardrooms all around the world as a consequence.
By signing FTAs, our partner countries and businesses will have access to a stable trade environment and demonstrate to the rest of the world that India is serious about doing business. In the long run, this will attract investments that might otherwise leave China and aid in the growth of India's domestic manufacturing sector.
India has constantly had a current account deficit in terms of macroeconomics. In addition, it is anticipated that India's CAD will worsen this year, perhaps falling to -3%. The trade deficit with China is the cause of a sizable share of the CAD. While there are no short-term answers for this long-term structural issue, an FTA with like-minded states will reroute India's purchases of certain goods away from China and toward more benevolent countries. Even though it would not lower our total trade imbalance, this could lessen our reliance on some crucial Chinese goods and shield us from unexpected Chinese import costs in the future.
The US is making an effort to reestablish important supply chain elements within its borders. To lessen its dependency on Russian energy, Europe is creating alternative energy sources and markets. Furthermore, developed Asian nations' supply networks are becoming independent of China's. For several established and developing sectors globally, all of these variables will drastically alter supply chains in the future. Most crucially, this would make it possible for India to join these supply chains through customised FTAs with friendly countries.
There is no winning or losing in the trade. The second-order consequences of trade are commonly disregarded, even though the majority of Indian experts consider trade balance to be the only factor affecting the success of FTAs. Furthermore, the execution of fundamental internal changes should follow the signing of FTAs and be complementary to them. Such measures were not included in our last round of free trade agreements.
However, this time around, not only is the political vision for FTAs clear, but the required internal changes, such as PLI, labour code revisions, logistics policy, etc., have already been outlined.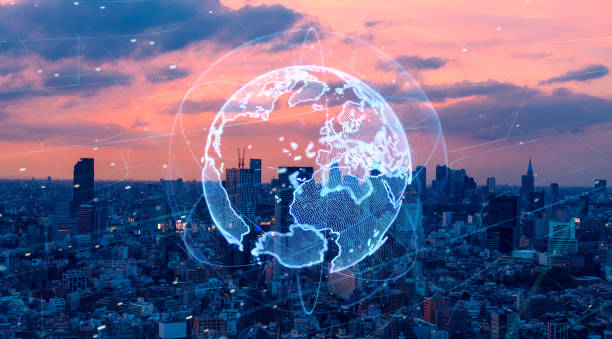 India is therefore ideally positioned to take advantage of this window of opportunity in both the local and global markets. The government's commitment to leveraging new global trends while also protecting home interests is seen in the signing of FTAs with the United Arab Emirates and Australia. To show the rest of the world that India is a serious player in global commerce, the other important trade agreements must also be finished on schedule.
edited and proofread by nikita sharma