Business
Top 10 Most Promising POS Companies In India 2022
Top 10 Most Promising POS Companies In India 2022
The Point of Sale system is a computerized system that runs in a retail store and allows you to sell goods from there. POS's are utilized by stores to process orders, check out customers, and pay bills.
We live in an era of rapid change. Software (built on data) is eating the world, and data is becoming the new oil. We can find many large companies around us today that were built during a time when fax machines replaced snail mail as "high-tech."
Companies that survive their founder usually hire professional managers and are sustained by inertia rather than innovation—increasing headcount results in greater waste, fraud, and abuse – a phrase popular in politics and nevertheless true. As a result of their complacency, all aspects of the company's business eventually suffer attacks and must compete on their own merits. This is known as unbundling in Silicon Valley.
Understanding Point of Sale (POS) Terminology
There are many misconceptions about POS, POS Software, POS Terminals, and POS systems. To make the rest of this article more understandable, we will explain each of the three concepts first.
POS System
POS systems include hardware and software needed to handle billing at a POS store. Units usually used to display order totals, product weights, etc., are referred to as POS systems. A cash register, a barcode scanner, a printer for receipt printing, and other hardware units.
A POS system today also includes a card reader.
POS systems typically contain the following features:
The billing information will be displayed on a display unit

An input device for selecting products and entering data, such as a keyboard or touchscreen

Billed objects are scanned with barcode scanners

To print a receipt, you will need a printer

For storing cash obtained from sales, a cash register is needed

For completing the process, there needs to be a software interface
POS Software
The POS Software refers to the software that operates on the POS System. A POS program serves as the terminal's operating system, rather like your laptops that install Windows or Mac or your smartphones that run Android or iOS.
You may enter data about the things you'll sell, total order expenses, and conduct financial transactions using the POS software interface. With both the assistance of different hardware, POS software helps to summarize orders in a retail establishment.
Many large merchants rely on POS software that's been tailored to their requirements. As you might expect, POS software packages are as varied as the retail industry's needs. Bookings, rooms allocation, and billing guests at hotels are all made using a basic POS software algorithm.
POS Terminal
There are several types of POS (Point of Sale) terminals, including card reading machines and devices that are used to accept payments for orders placed on a POS system. There is no guarantee that the machines are integrated with the POS Software.
A single piece of hardware may be used to print out a bill and swipe a card in some stores. POS terminals help automate order management and speed up checkouts by integrating with POS software. Since POS terminals are designed to handle all modes of payments, they sometimes detect both swiped and chip-based cards.
NFC/contactless cards, Google Wallet, Samsung Pay, and other payment options are also detected by modern POS terminals.
POS Payments Explained
A POS purchase or payment occurs when a monetary transaction is completed via a POS system at a certain point in time.
If you try to buy two items and bring them to the cash register, the staff will scan the items and issue a receipt.
A POS purchase occurs when you cover those costs with cash, a credit card, or a digital wallet.
Customers who pay with their card at shops in foreign countries usually have to pay a transaction fee. On the card statement, these charges appear as 'POS.' It signifies you've been charged for using your credit at a place that isn't one of your bank's approved merchants.
It's similar to having to pay for international roaming. Your bank must reimburse some other bank for the time it took to process your request.
This is when businesses go back to the drawing board to force innovation, and it may be a painful process. In this case, they come up with four viable options for moving forward.
Internal investment, internal team.
Traditionally, these functions are known as R&D. However, and it's difficult for large companies to recruit innovators to join their R&D organizations as innovators are not fond of bureaucracy. In this scenario, what happens if research and development are handled by internal personnel who lack the innovator gene and do not understand the paradigm shift in the industry?
Internal investment, external team.
This is a typical McKinsey situation: the old company realizes it can't do what it has to do, so it employs someone from outside to teach it what to do. When a whole new market emerges, these third-party corporations rarely recognize what needs to be done. In any case, who will implement the change if the issue and remedy are accurately identified? Will you entrust the development of your solution to McKinsey? Will you continue to pay the higher price for upgrades and iterations?
It is the remaining two models of corporate innovation which elicit the most interest because the latter implies that Big Co does not have the requisite culture to innovate fast. However, firms that are getting outsized returns are increasingly using them, and you guess what? We'd rather stay in business and recognize our flaws than let our stupidity blast breaches in the hull and sink the ship.
External investment, external team.
Corporate ventures can appear this way, but most of the time, they appear to be partnerships. The major corporation understands it won't be able to execute what it requires, so it spends time (and possibly money) persuading a strategic partner to collaborate with them and help promote innovation. In this situation, it's important to intentionally distance the entity bringing innovation to the table from your company's culture, which has historically been toxic to the development process.
External investment, internal team.
Finally, this is the most recent kind of innovation, with some corporations establishing incubators or "labs." Finding what attracts innovators, such as remoteness from a stale company structure and equity for the upside, is the key to success. Large organizations will frequently house these teams in a separate office from day-to-day operations (many large companies have laboratory teams in Silicon Valley, for instance) and encourage third-party (i.e., institutional investors) investments. If the laboratory firm is successful, the parental company can buy it and incorporate the idea.
How To Set Up A POS System?
Installing a Point of Sale (POS) system entails configuring the hardware, software, and terminal. Let's go over each step again, this time in the very same order.
Setup the hardware
You can't get rid of two components in POS hardware. The card reader and the digital display are the two. Both of these gadgets are required to scan goods and view the transaction. Aside from these, there are a few more factors to consider:
Consider investing in a UPS to prevent data loss from a power outage if you plan to set up the entire setup, including the desktop devices.

If you plan to use a cloud-based POS, connecting the hardware to the internet and the other components is a must.

The POS app and browser can be used together. You can integrate all your POS components into one device if you use an iPad as the store's POS hardware – using the camera to scan products and Square to accept payments.

Using a POS system or iPad, you can print receipts by connecting them to a printer of your choice, choosing a receipt template, and clicking print. If you send out the template via email instead, you will also get the customers' email addresses for future promotions.
Software Configuration
These steps will differ significantly based on whether you use a local POS or cloud-based application software.
Native POS: Typically, representatives from the service provider's company come in to install the software and offer you a demo.

Cloud-based POS: The procedure is much more simple if you use cloud-based software. The backend is already set up for you; all you have to do now is connect your store's database to the POS system.

iPad POS: If you're using an iOS app on your iPad, getting started is as simple as logging into your account, selecting your templates, and changing inventory for the first time.
Integration of the Terminal and Next Steps
You can either use the same internet connection for the POS terminal as you do for the reader or set up a separate one specifically for the reader.
Better inventory management is one of the key advantages of transitioning from a conventional register to the Point of Sale.
Taking full advantage of your POS system, take the time to modify your product details. You may now: 
process orders at your store 

collect payments for such orders using several terminals • obtain real-time inventory and stock levels 

monitor how much you're selling over time 

plan your buy orders depending on your retail store's needs
The POS and payments industries (which are increasingly merging) are also being affected by these pressures. It's no secret that the industry has seen more innovation in the past few years than in its entire existence. It is excellent news because inefficiencies are squeezed from the market, and customers receive higher value at lower costs.
Consequently, small, nimble innovators are displaced by giant, monolithic mass. Customers will be dissatisfied and may even be replaced by someone offering a better mousetrap. It is almost certain that the incumbents are poorly prepared to take on an entirely new business model. Payments industry companies can't think the possibility of interchange disappearing at some point in the future is symptomatic.
In this new world, large companies are extremely vulnerable to competition as the rules are changing rapidly.
Top 10 Most Promising POS Companies In India 2022
Toast POS
Foodservice businesses are well-suited to Toast POS.
By combining numerous features, the platform becomes an all-in-one solution for companies. It won the 2016 NEVY awards for being one of the best startups. 
Small and large food services businesses can benefit from the competitively priced system. A POS system specifically designed for food services, Toast POS is an Android-based POS system. It is the ideal point-of-sale solution for restaurants, bars, cafes, and quick-service eateries of all kinds. It has great features for managing orders, menus, and rewards packages.
Its online connectivity makes the system very user-friendly. The app design makes navigating through its menu very easy. Furthermore, it features lots of features that make it very user-friendly.
It is possible to integrate the POS system with many popular apps, including TableUp.
Depending on your specific requirements, you can purchase a variety of hardware. POS terminals, a guest-facing monitor, kiosks, a handheld Android tablet, and a kitchen display screen are all available from the company. Guests and kitchen staff will be able to learn more about the culinary items in this manner.
The hardware can be purchased separately. A terminal withstands, connections, reader, cash drawer, receipt printer, and switches are included in the Toast Terminal bundle. For most business owners, purchasing the package will be more cost-effective.
The order management capability of the Toast POS is its standout feature. The system is capable of accepting orders from both kitchen employees and customers. Once a dish is ready to serve the consumers, the server can be notified promptly. As a result, client service is far more effective.
The staff can also accept payments at the table using an EMV or credit card reader. This dramatically simplifies online payments by saving both clients and employees time.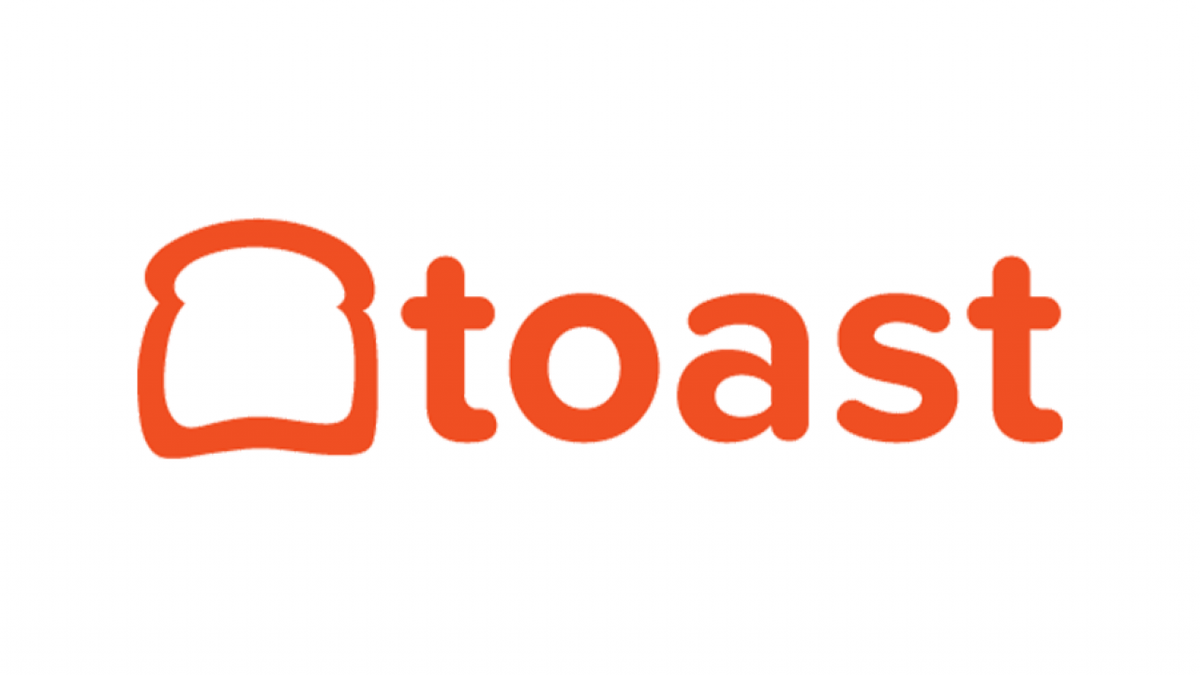 Lightspeed Retail
A website point-of-sale solution like Lightspeed can be fast and scalable. 
The program is aimed at a wide range of retail businesses, including grocery stores, toy stores, pet stores, pharmacies, and more. Customer tracking, inventory management, and reporting are just a few of the capabilities included in this program.
The POS solution has something for everyone, with many users praising its speed and efficiency. Customers, inventory, sales, vendors, and workers may all be managed using the software solution across many businesses. Using your laptop, desktop, or iPhone/iPad device, you can handle anything from anywhere.
Lightspeed POS is a retailer-focused online point-of-sale solution. Through the internet interface, the POS displays daily sales activity.
Both merchants and restaurants will benefit from this software. Employee reporting, customer tracking, inventory management, and robust reporting are just a few of the features that set it apart from the competition.
Sales, customer loyalty cards, inventory, employee time, and payment processing may all be tracked with the POS solution. The software's sophisticated reporting capability displays inventory, real-time sales, and employee performance data.
Lightspeed is a renowned Canadian-based POS supplier for service and retail businesses that serve customers all over the world.
A $30 million investment was made by an institutional investor in 2012 in the company, which was founded in 2005.

Investors have helped raise $347 million for the company, which is headquartered in Montreal, Quebec.

Investissement Quebec and the Caisse de Depot & Placement du Québec are among the companies backing the company, including iNovia Capital, CIBC, Accel Partners Silicon Valley Bank, and Investissement Quebec.
In addition to the well-laid-out screens, Lightspeed POS has a touch screen interface that lets you quickly add items. You can review past sales histories with a single click.
With this POS, you can set up multiple inventory types. The standard inventory items can be entered into the purchase order as well as the items sold at the register. It's easy to track and monitor inventory items when you enter detailed information about them.
You can also include items that are not in your inventory. You do not need to track items that you buy and do not sell. Accounting staff can prepare accurate accounting statements based on information about non-inventory items.
Kits/Club items are one of the unique inventory management features. In situations such as giving loyal customers a gift basket, you can use this feature to enter and record multiple items at the same time.
Soup, for instance, can be added to the Pours category. Furthermore, you have the option to enter items in ounces in this category. Finally, you can add items that come in different packagings, such as six-packs, singles, and cases.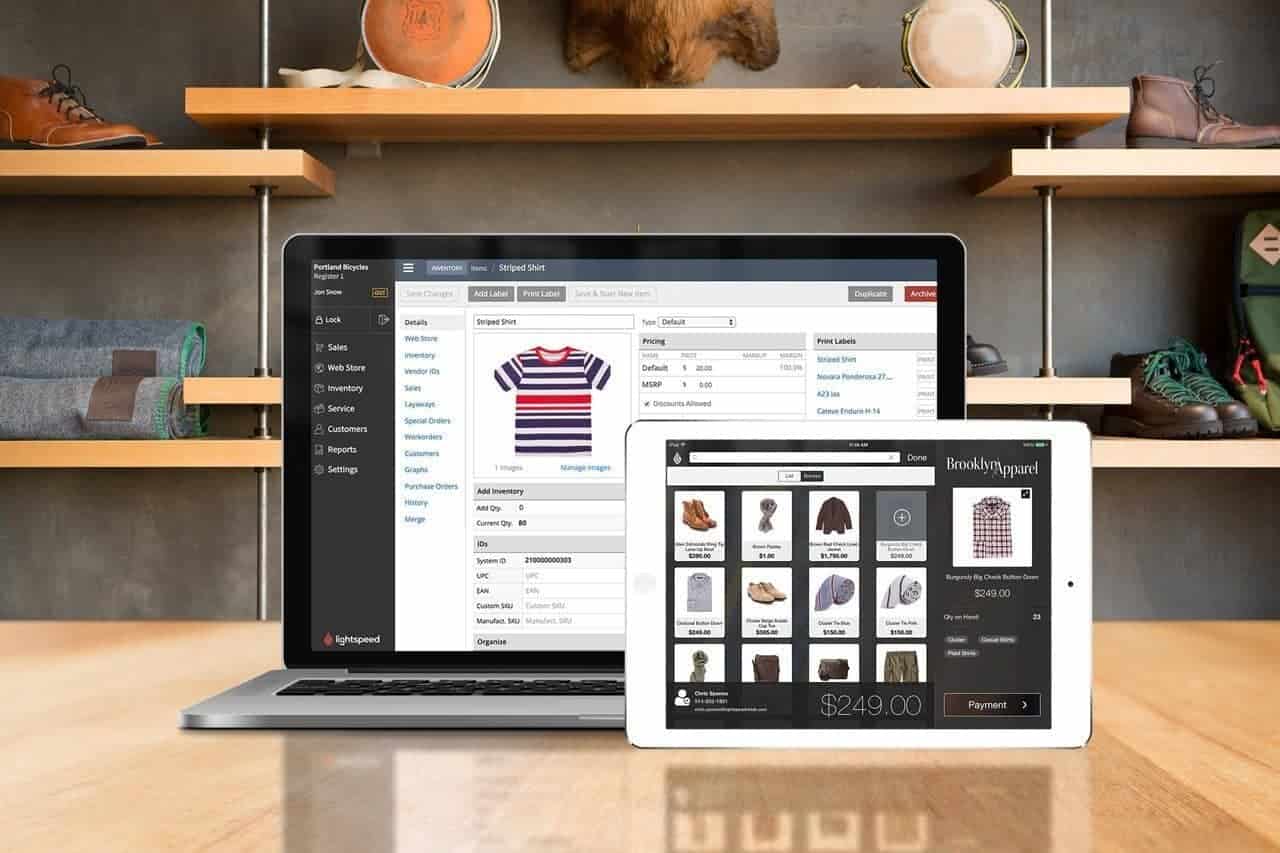 Cova
For cannabis businesses, COVA developed the POS system Cova. It has everything your company may require to be more efficient and increase sales. It also contains features for verifying that your business follows existing laws and regulations, as well as tools for generating compliant reports and more. As a result, you can concentrate on building your business rather than worrying about costly legal ramifications.
They are designed specifically for a cannabis dispensary. Cova is designed specifically for cannabis shops' unique requirements.
It can be used without an internet connection.
You can keep your client lines open even if you don't have an internet connection using Cova's offline mode capability. As a result, your customers will not have to wait or will not leave your store empty-handed.

Ensure that the rules are followed. With purchase limit alerts, age verification scanners, and hours of activity enforcement tools, you can avoid damaging the regulations or, at the very least, making operational mistakes that could result in your business license being revoked.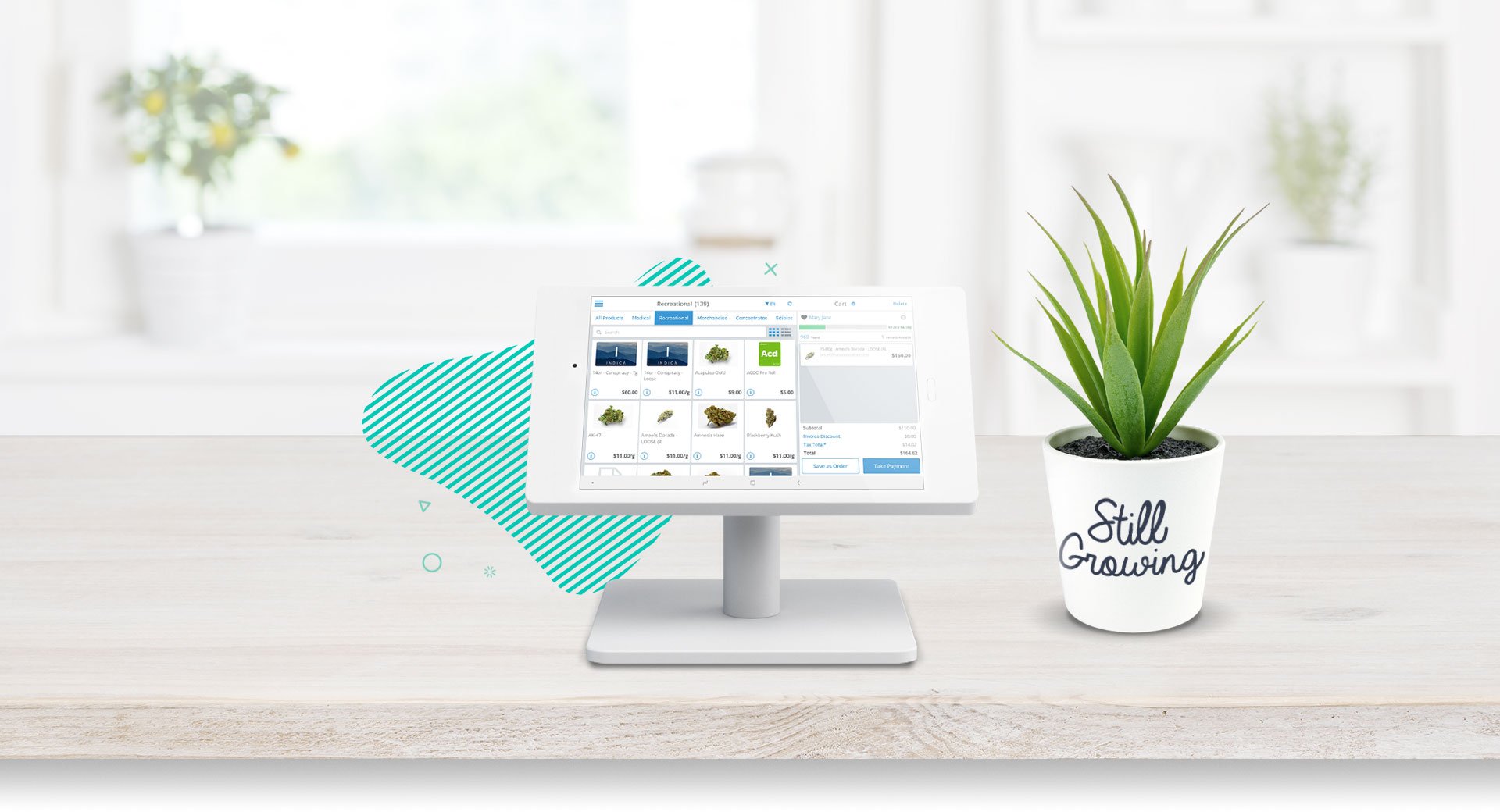 KORONA
All types of retailers, such as convenience stores, liquor stores, and quick service restaurants, can benefit from KORONA software, inventory management, and CRM services. Additionally, the POS software offers ticketing and membership features and integrations that are useful for museums, theme parks, and wineries. Multi-location and franchise operations can be served by the cloud-based solution.
All business operations can be completed remotely or on-site at the point of sale. The system calculates commission and franchise royalties automatically. With KORONA's latest features, you can assess your products with ABC inventory grading, communicate with your employees, automate reordering, prevent theft, and automate notifications about the stock.
TouchBistro
Restaurant management and POS system, TouchBistro simplifies restaurant operations. TouchBistro helps restaurant owners contour and optimize their operations by combining the most important front of cottage, house area, and guest interaction solutions into one powerful platform, able to spend less time manual process connecting the dots and more period trying to connect with visitors and expanding their business. TouchBistro is a restaurant management system that is fast, dependable, and simple to use, with all of the functionality restaurateurs need to maximize sales, provide a wonderful customer experience, and save time and money.
TouchBistro has powered over 29,000 restaurants in over 100 countries and is a worldwide leader redefining the way restaurateurs do business by combining revolutionary restaurant technology with an unsurpassed commitment to customer support and success.
Vend
Retailers of all sizes and types can use Vend as a point-of-sale system. As well as helping manage customer service, inventory, sales, and customer data, Vend offers tools for managing the customer experience. The Vend app works on PCs, Macs, and iPads, and there is an iPad-specific version. 
When the internet goes down, users can still sell, and the system automatically resyncs when the internet is restored. Mobile phone check-in and PayPal payments are both available in stores. The Point of Sale screen can be customized for easy access to popular products and services, and Vend can support input using a mouse and keyboard or a touchscreen. In addition to inventory management, sales reports, tracking customer information, and Shopify integration, other features include inventory management.
Sapaad
Software for managing food businesses, such as restaurants, cafes, fast food outlets, and take-out and delivery, is built on the SAPPAAD cloud POS system. Within this suite, you will find point-of-sale (POS) capabilities, back-office management, customer relationship management (CRM), inventory management, kitchen display system, delivery management, and reporting capabilities. 
The management of multiple locations is possible in Sapaad, which enables users to modify menus in multiple locations from one screen. Click screens and touchscreens can be used with the product. In addition to customer management and inventory management, SAPAAD also provides an e-commerce/online ordering feature and a call center to help clients with their delivery needs. Xero and Tally are also integrated, as are business applications such as Xero and Xero and food delivery companies such as Zomato, Deliveroo, Foodpanda, Talabat, GrabFood, Lalamove, Lyve, Quiqup, and more.
Users can connect to unlimited devices with Spaad's monthly and annual subscription plans. 
Revel Systems POS
It is a cloud-based company platform that combines operations, customer channels, and POS features into a single dashboard. It's designed for small to medium-sized businesses and restaurants, and it includes a POS system with integrated customer management, inventory management, and social media management features. Revel is a data analytics program that analyses order history, hourly sales, product mix, payment summaries, and sales summaries and displays the information in reports and graphs. Management of reward programs and gift cards, as well as mobile shopping and barcode support, are among the other capabilities. With individual passwords, user IDs, and swipe cards, business owners can regulate user access. Inventory management software ties both in-store and online channels to deliver real-time inventory information.
CRM tools allow users to acquire and store client information as well as order history. Revel provides training videos, live chat, and telephone assistance. Third-party integrations, such as Apple Pay and QuickBooks, are also available.
Clover
Clover is a user-friendly point-of-sale system designed for small and medium-sized companies. This extremely customizable and consumer software solution can be used by any form of organization. Thousands of organizations are currently using the system, with over 1 million devices supplied in the last five years.
Clover POS was created by First Data, one of the world's major credit card processing companies. Retail clients have praised the company's flagship POS solution, which is currently accessible for companies in Ireland, Austria, Germany, the United Kingdom, and the United States.
User-friendly software, a high-speed printer, a cash register, and a touchscreen display make up the POS solution. A high-resolution camera and a barcode reader, QR code, are included in the box. You won't need to purchase any additional hardware to use the system.
One of the things we appreciate best about this platform is it is completely modified using the Clover marketplace's various apps. There are many apps available for download that can enhance the system's capabilities.
Clover POS has the advantage of supporting a wide range of operating systems. There is no need to install the program because it is all saved online. The only need is for the gadget to be linked to the internet.
During a business transaction, you can receive key information regarding the business activities from the Web Dashboard, which automatically updates without any user intervention.
CAKE
It is powered by Mad Mobile and is a point-of-sale application. POS transactions and management can be accomplished by Cake POS using world-class hardware and software. The Cake POS service provides access to a proprietary hardware system, unlike many other POS providers that require you to purchase your equipment. The hardware features a touchscreen, is incredibly intuitive, and was designed to withstand conditions that can be hazardous for employees working in a restaurant.
Specifically designed for the hospitality industry, Cake is a restaurant management system. In addition to restaurant management, payments processing, offline payments, and more, it offers a variety of other features.
Cake POS lacks transparency about pricing, which is a serious drawback. Instead, you are directed to complete a quote form – this is cumbersome for comparisons of POS platforms.
In general, Cake POS provides both hardware and software as a service. The cake POS software fee will be more expensive if you pair it with the hardware. 
For a small business, this might seem like an expensive investment. Its numerous widespread platform costs about $138 per month. There's a cost for adding additional features, too. Credit card processing is also the same as other top competitors.
Cake POS's pricing model also has the drawback of requiring its clients to sign long-term contracts. Signing up for a three-year commitment will allow you to get the most affordable pricing.
If you can no longer afford Cake POS's services because of these obligations, you will end up in trouble. You will also need to pay $199 upfront if you wish to avail yourself of Cake POS' guest management platform. It costs $79 per month. Despite this platform's popularity, you might not be able to afford the prices.