Business
Top 10 Best Augmented Reality Mobile Apps 2022
Top 10 Best Augmented Reality Mobile Apps 2022
Businesses are leaning on apps now more than ever to help give an exceptional understanding to their clients. With augmented reality becoming more common in the business world, it's no surprise that many prominent corporations have integrated this technology into their app functionalities.
Our phones are getting closer to their sci-fi origins thanks to augmented reality. AR introduces experiences that appear to be from the future directly into our current world without requiring any extra hardware.
Gaming in augmented reality is still a relatively new concept. Ingress and Pokemon Go were the first widely popular AR games on mobile. The majority of augmented reality games are still proof-of-concept or time-killers. Google's ARCore, on the other hand, appears to be propelling things forward. There were several major AR releases in 2018, and this list grew considerably. A few games also used augmented reality components, which we thought was cool. 
AR is more eye-catching and way faster than you can ever think. Almost 60% of store chooses augmented reality. Not to mention that 40% of people would pay more for your products after using augmented reality.
Consider the following scenario: Online shopping is limited to product images. There's the occasional movie or 360-degree photograph, but it's not widespread. Consider an augmented reality experience, such as noticing how a hat glances on your head or how a table fits in your kitchen.
Due to such a vast development in technology, several companies are switching their market plans. Let's look at ten of the most popular augmented reality mobile apps.
Augmented Reality Mobile Apps 2022
1. Myty AR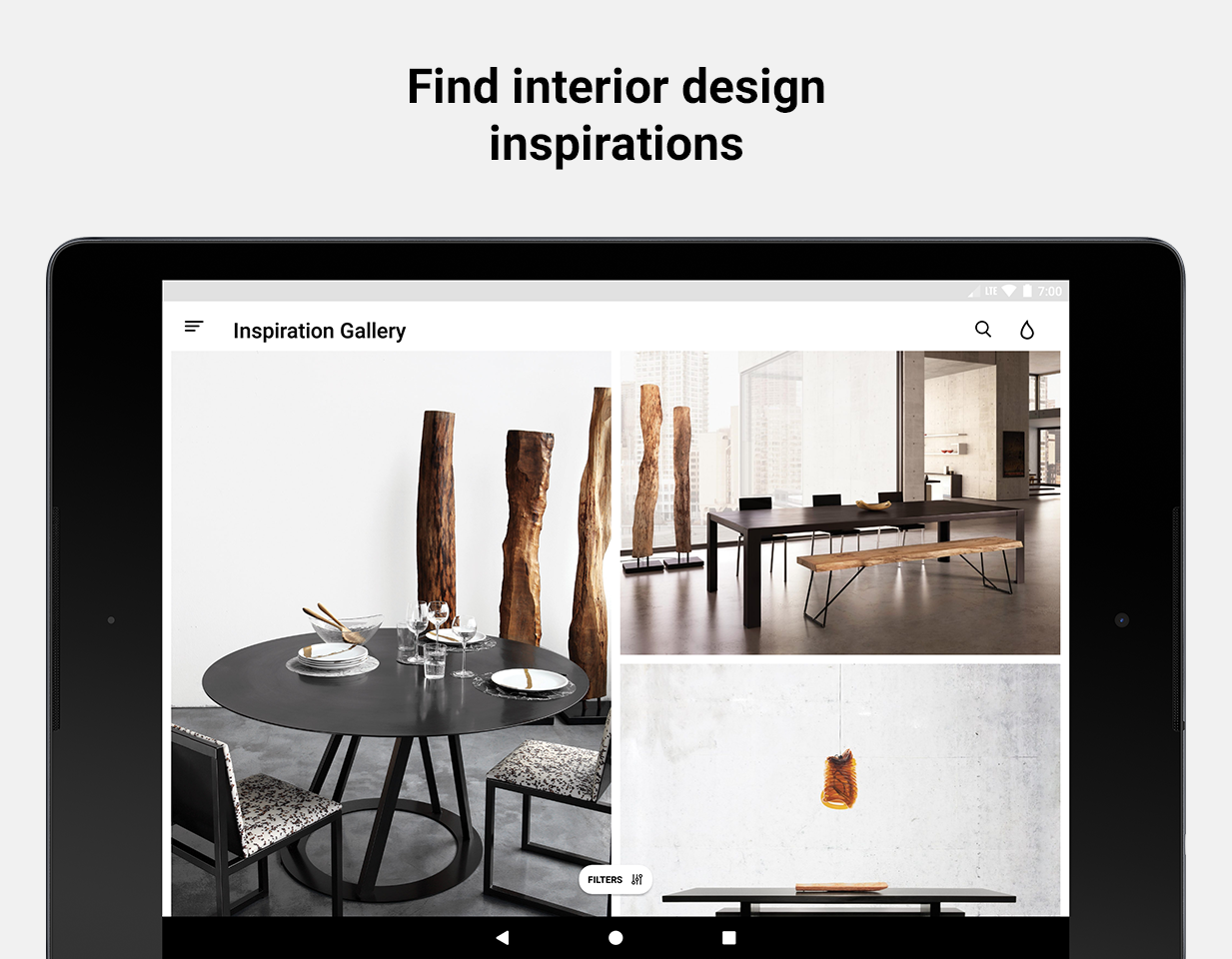 Augmented Reality technology can be pretty valuable for everything from bringing nonstop entertainment to renovating your home. As a result, the best AR Android app on our list is Myty AR, which will make your entire experience more manageable than before. You get to virtually place all of the items you desire in your home and check if they meet your requirements.
And for that to happen and for you to precisely measure things, Myty AR is there to assist and guide you while deciding whether or not you want that piece of wood or adorned object in your home. Furthermore, the tool includes so many functions, and graphics that simply browsing them would exhaust you.
One of the best elements of Myty AR was the flexibility to do whatever you wanted with your virtual environment. Yeah, you can make a virtual room and change anything from the floor colour to the sofa or anything else you can think.
2. Travel With AR (Android) and Portals (iOS)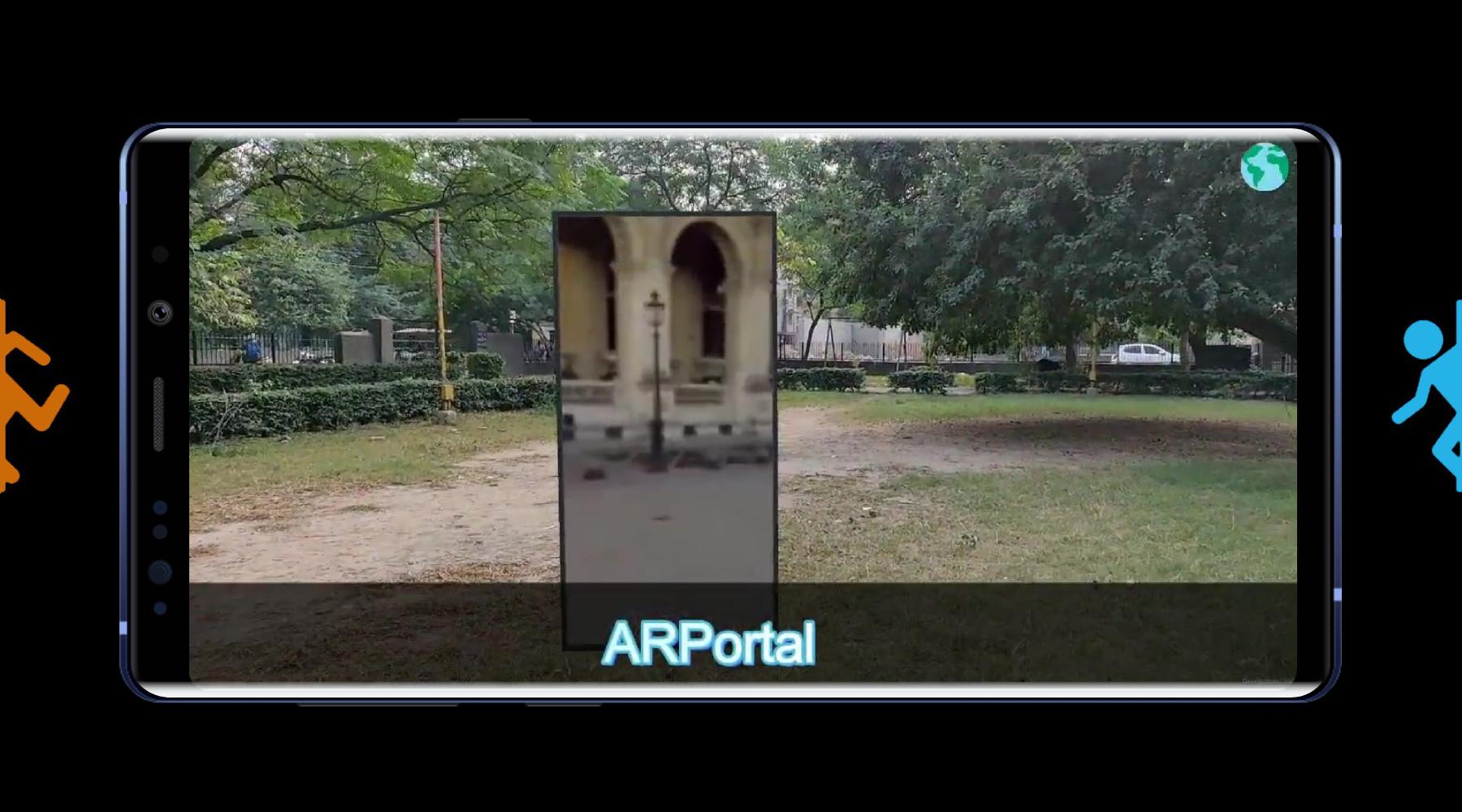 We've undoubtedly all fantasized about a magical gateway that could send us to any location in a second. Scientists have yet to figure out how to teleport, an app called Travel With AR allows you to have a sense of how it would feel.
Travel With AR is an augmented reality app that allows you to travel to another location through a virtual portal. When you start Travel With AR, a door appears in front of you, and you may look inside it or "step into it" using your phone.
Travel With AR will change the world around you with the area you've chosen as soon as you enter. You can choose from various cities, including Rome, the Maldives, and Paris.
Google's ARCore platform is used to power Travel With AR. As a result, your phone must support Google ARCore to install it. As a result, the software is unavailable for iOS. However, there is a similar alternative called Portals that you might try, and it has a larger number of sites and more professional graphics.
3. SketchAR
SketchAR is an augmented reality program that encourages users to express themselves through photo editing, digital drawing, and gameplay. This program allows creators to hone their artistic skills in never-before-seen ways.
SketchAR's usage of augmented reality allows producers to generate material using visual overlays, resulting in a cleaner and more efficient way of creating art. Users may skip the time-consuming cleanup that usually follows a drawing or painting session, allowing artists to focus on their work.
SketchAR isn't as big as some of the other apps we'll be talking about in this piece. However, the software offers a unique method for people who have never participated in the creative process before to do so. SketchAR is one of the most innovative implementations of augmented reality in apps, and it has a lot to teach other businesses.
4. Just a Line
Just a Line transforms the entire globe into a sketch pad, scribbles down notes, plays tic-tac-toe or hangman, allowing you to "create" basic line images or doodle away in virtual space for fun. The program also enables real-time collaboration between two devices, enabling you to trade notes, doodles, or play games with a friend who is also experiencing AR.
5. IKEA Place
This expanded reality programming for Android and iOS permits you to set virtual imitations of home stylistic layout items on your spaces, floors, and dividers to test them and figure out which ones suit best – in size, shape, and plan – prior to purchasing or requesting at an IKEA store.
You can not only utilize drag-and-drop functions to fit virtual copies of things, but you can also experiment with different hues. It's compatible with both Android and iOS.
6. Civilisations AR
Civilisations AR is another free Augmented Reality Android app that brings art and culture from around the world to you. If you are a history buff, this program is the most excellent option available. The BBC Media Applications app is fully integrated with the BBC documentary series, allowing you to predict what will happen next.
Exploring history is a joy for the mind in and of itself, but when you add Augmented Reality to the mix, it's a dream come true. You'll learn about ancient Egypt and uncover hidden layers behind Renaissance masterpieces.
7. AR Sensor (Android) and MeasureKit (iOS)
AR Sensor is an impressive app on this list, as it uses augmented reality to turn a monotonous topic into an entertaining activity. The software lets you see the spatial strength of various fields in real-time, including Wi-Fi signals and magnetic data.
For example, if you point your phone's camera at a router and move in any direction, this will guide you on how the signal's intensity changes over time. It accomplishes this by incorporating tiny 3D spheres whose colours indicate the strength of the connection. When you point your phone's camera at a collection of magnets, such as your laptop's speakers, you can even see a magnetic field in motion.
AR Sensor does this by using data from your phone's sensors and ARCore's positioning tracker to figure out your 3D coordinates. Android users specifically will be able to use the app, and MeasureKit, an iOS app, can, however, estimate the strength of the magnetic field close your device.
8. Google Lens (Android, iOS: Free)
When it comes to the greatest AR apps, Google doesn't mess around. Google Lens is the most recent iteration of the Google Goggles concept, in which the search giant uses its computer cloud to detect text, images, objects, and landmarks in your photos to provide more information.
Google Lens is a simple way to incorporate augmented reality into its app. Lens, according to Google, allows users to use their camera to search, copy and translate text, discover similar clothing, identify plants and animals, read QR codes, and more.
"Organize the world's knowledge and make it widely accessible and valuable," is Google's fundamental mission. Google Lens improves the user experience by providing consumers with a new way to obtain information. AR simplifies the information-gathering process and opens doors that would otherwise be closed by a regular Google Search.
The software is accessible as a standalone Android app and integrated into the most recent versions of Google Photos for Android and iOS, as well as the Google app for iOS.

9. Sky Guide
This amateur astronomer's app depends on your phone or tablet as a night sky guide, planets, and constellations, revealing the locations of stars, as well as tracking the International Space Station's position in real-time. It's a fantastic instructional tool that's also a lot of fun to use, especially if you ever get to a place where there's no light pollution.
10. Quiver
QuiverVision is a mobile app company specialising in producing apps for children, families, and schools. Quiver is one of QuiverVision's most popular products, and it's been praised for generating exciting experiences for all of its customers. Especially children, who will be able to see their imaginative colour combinations come to life on their smartphones.
Quiver saves images and videos and shares them with friends of your creations, in addition to the surprises it brings for the youngsters. Quiver's user interface is also relatively simple so that you won't have any problems navigating through the program.
Download the app's included colouring pages, colour them, and then scan them with the same app to bring the scenes and characters to life using the augmented reality idea.
Article Proofread & Published by Gauri Malhotra.