Business
Top 10 Best Unicorns In Finland
Top 10 Unicorns In Finland
Unicorns: The natural beauty of Finland and magical tales are a draw for tourists, but many new businesses are sprouting there as well. A range of Finnish startups is gaining significant funding, thanks to the country's growing startup ecosystem. Additionally, it is ranked as the happiest place in the world. The country can create top startups.
Whim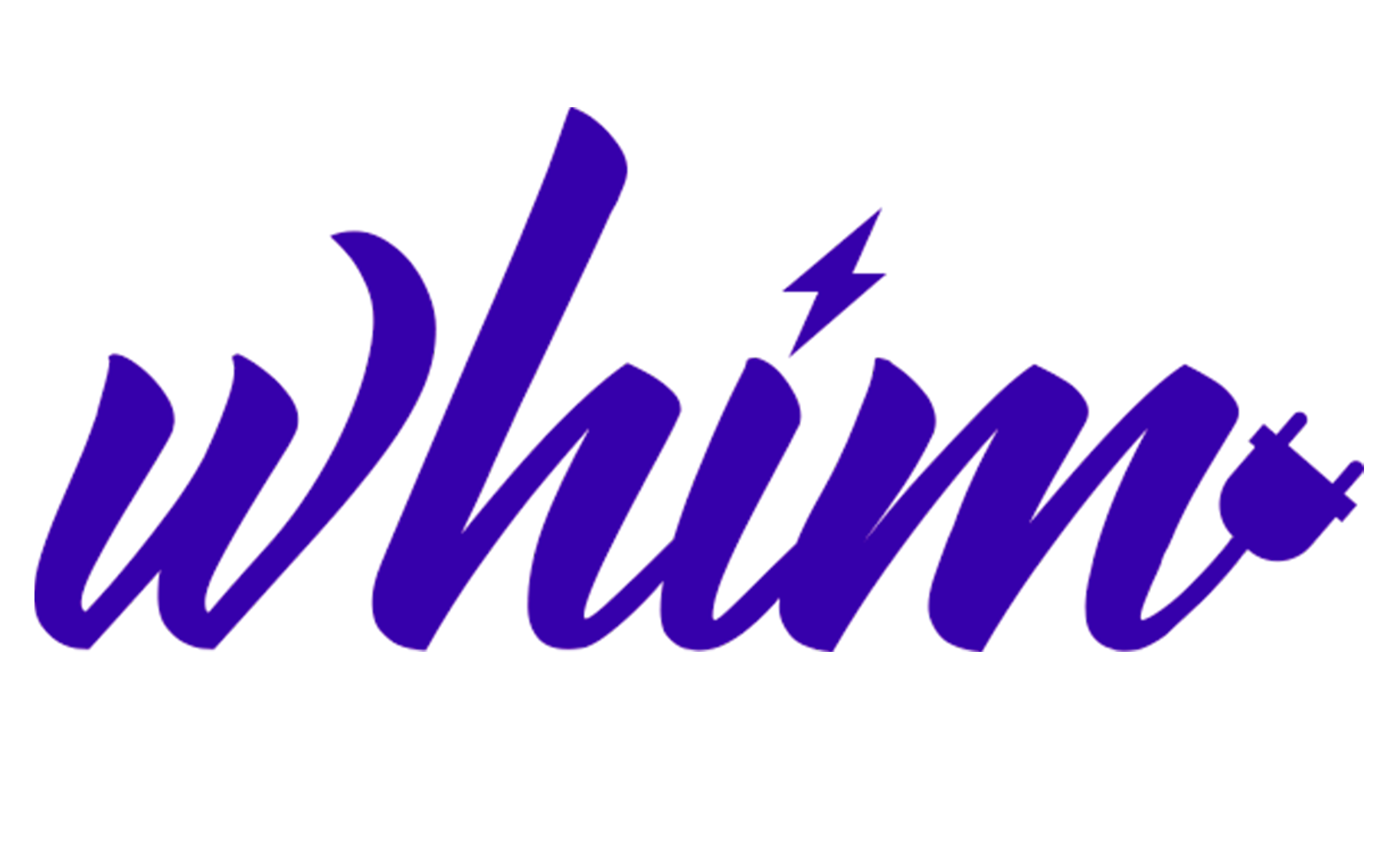 An international design award has been given to MaaS Global's Whim mobile platform, the world's first Mobility-as-a-Service platform. A winning app makes moving easier by combining multiple transportation options. 
Whim, a product offered by MaaS Global, has received the Good Design Award, or G Mark. This award has been given since 1957 by the Japan Institute of Design Promotion JIDP. 
Trains, buses, taxis, car-sharing, and bikes are all included in the Whim app. Ticket purchase and trip planning are both included in this all-in-one app.
As society faces complex and multifaceted challenges, the role of designers has evolved from simply focusing on external appearances. In addition to bringing joy into people's daily lives, simple design solutions can also shape positive behavior change. According to Apaar Tuli, Head of Design at MaaS Global, receiving this distinguished award proves that we're on the right track.
This year, Whim competed against more than 4,000 submissions from companies and designers.
JIPD selected winners from a variety of industries based on design expertise. Product design should focus on blessing and enriching society and people's lives.
Trains, taxis, and shared bikes can all be booked using this single app. It offers a subscription plan for commuters and residents to settle fares and costs. Making getting around a dream, this app is seamless, all-inclusive, and easy to use. The JIPD evaluation statement praises the story behind the MaaS platform, which has become the standard in mobility, by taking a young engineer 10 years to develop and take shape. 
Company overview
| | |
| --- | --- |
| Legal Name | Whim |
| Industries | Apps, Transportation, Last Mile Transportation, Electric Vehicle, Recreational Vehicles, Ride Sharing |
| Founder(s) | Kaj Pyyhtia, Sampo Hietanen |
| Founded Date | 2015 |
| Total Funding Amount | € 53,700,000 |
| Investors | 12 |
ŌURA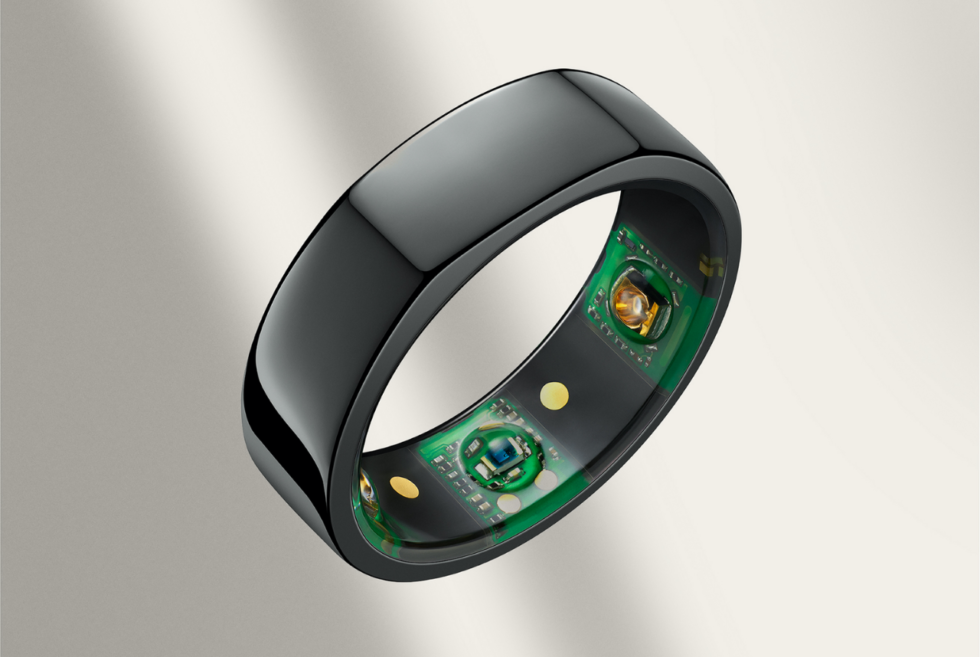 It is certain that the work environment will be different when employees resume work at corporate offices, whether in stages, in one go, or as part of hybrid return-to-work programs. Numerous other locations may continue to require social distancing and masking requirements, as well as monitoring for fevers. Using the Oura Ring and accompanying iPhone app, you can quickly return to the office. There is also an Android version available.
In addition to monitoring and recording body temperature and resting heart rate, the electronic wearable device also records the respiratory rate and other health-related parameters. As a result of wearing the ring 24/7 for the previous six months, the ring is surprisingly accurate at alerting you to biometric changes as well as predicting illness. To prevent the spread of COVID-19, the WNBA and NBA gave each player one of the devices.
With the Oura Ring, you can identify impending illness or overtrain by tracking and measuring a variety of health factors. It is a good idea to check your body temperature each morning to avoid surprises when being scanned by thermometers in your office lobby, at an airport, at the dentist, and in doctors' offices.
A baseline can help you identify impending illness, such as COVID-19 or the flu before you notice other symptoms. By tracking these trends over time, you can build a healthy baseline from which you can spot these illnesses before other symptoms surface. A positive COVID-19 test was ordered for Nick Watney after his Oura Ring detected an increased respiratory rate a few days before his Oura Ring alerted him to elevated respiratory rate.
The Health Risk Management (HRM) platform is an entirely optional and voluntary feature of Oura. By sharing health data with a coach, a group of members can better interpret and understand their collected health information.
A key function of Oura's HRM program is to identify and manage risk across workforces using data dashboards. Scores can be assigned to participants based on data collected by Oura Ring. A quick email exchange with Oura's media contact emphasized that HRM is a voluntary, opt-in program that provides companies with another means of managing employee health while respecting and celebrating widespread privacy concerns.
Considering the Oura's helpful fitness and sleep scores and corresponding recommendations, the Oura Ring and iPhone app provide useful daily health information that can be used for improving everyday activities. Furthermore, the device is ideally positioned to assist those returning to a more crowded workplace to keep a closer eye on their health. Oura Ring's health tracking information can also help employers create safer workplaces for their employees by providing them with information regarding their health.
Company overview
| | |
| --- | --- |
| Legal Name | Oura  |
| Industries | Health Care, Mobile Apps, Wearables, Wellness |
| Founder(s) | Kari Kivela, Markku Koskela, Petteri Lahtela |
| Founded Date | 2013 |
| Total Funding Amount | $148,300,000 |
| Investors | 36 |
Dazzle Rocks
A team of experienced mobile gaming industry veterans founded Dazzle Rocks, a mobile games development studio based in Helsinki. Social MMOs are the core strategy of the company, which develops games seamlessly cross-platform. Several social platforms and user-generated content are incorporated into the games. We always design our games to appeal to female players, both in Western and Asian markets. In the original Social MMO game, players construct virtual worlds, interact with virtual economies and participate in social interactions.
Company overview
| | |
| --- | --- |
| Legal Name | Dazzle Rocks |
| Industries | MMO Games, Mobile Apps, Online Games, PC Games |
| Founder(s) | Joonas Jokela, Stella Wang |
| Founded Date | 2014 |
| Total Funding Amount | $6.8M |
| Investors | 9 |
Supercell
It has offices in San Francisco, Seoul, and Shanghai in addition to its headquarters in Helsinki, Finland. Their five games have been released worldwide since our launch in 2010: Hay Day, Clash of Clans, Boom Beach, Clash Royale, and Brawl Stars. As many people as possible should be able to enjoy their games for years to come.
Founded on the idea of allowing game developers and teams some creative freedom, Supercell develops games in a variety of ways. They still believe in creating great games that players play for years and remember forever, even more than a decade and five global games later.
They believe that games can bring people from around the world closer together. A new, innovative, and memorable experience is what they strive to create. To reach a wider audience, they make games designed to excite a wide and diverse range of players.
Achieving our dreams isn't as simple as following a recipe. Supercell would not exist without players, however. At the heart of how they design and operate our games is the creation of lovable worlds and characters that players will want to return to again and again.
Company overview
| | |
| --- | --- |
| Legal Name | Supercell  |
| Industries | Gaming, PC Games, Video Games |
| Founder(s) | Ilkka Paananen, Mikko Kodisoja, Petri Styrman, Lassi Leppinen, Niko Derome, Visa Forsten |
| Founded Date | 2010 |
| Total Funding Amount | $143,032,267 |
| Investors | 10 |
Smartly.io
To help brands scale their social advertising efforts across multiple channels, Smartly.io today announced a partnership with Snap Inc. the leading social advertising automation platform for creative and performance marketers. At the world's largest virtual social advertising event, Smartly.io announced the announcement during its first-ever Sofa Summit.
Since Snapchat has grown daily active users for five consecutive quarters and ad revenue has increased, global brands have become increasingly interested in tapping into Snapchat's unique and unduplicated audience. In recent years, Snap has expanded its direct response advertising revenue to nearly double as a percentage of its revenue, including by investing in its ad platform. Brands can scale and drive impact with ease and flexibility using Snap's Dynamic Ads and Lens Web Builder.
As Snap's VP of Global Agency Partnerships, David Roter said, "I am delighted to partner with Smartly.io, as their high-performance products combine well with our global performance offerings. Together, we can create high-impact, high-performance opportunities for advertisers on Snap.
By partnering with Snap Inc., Smartly.io will help brands scale their Snapchat advertising by using its tools and services. Specifically, Smartly.io will offer advertisers many of the same features that the company's customers already use on Facebook, Pinterest, and Instagram. Automated workflows enhance scale, testing, testing, and performance of creative content, hyper-localization, and robust campaign optimization. Additionally, Smartly.io will be developing an offering that will unlock new opportunities and help advertisers scale their Snapchat campaigns with the help of Uber, FanDuel Sportsbook, and Nutrafol.
At Smartly.io, CEO and co-founder Kristo Ovaska said that customers are making more of an effort to diversify their social presence. Snapchat provides brands with the opportunity to connect with a highly engaged and loyal audience in a creative way. Through Smartly.io's partnership with Snap Inc., our customers will have access to the full arsenal of tools and services Smartly.io provides to optimize and scale campaigns on Snapchat.
As a quick way to get started on Snapchat, Smartly.io's managed service option enables brands to ramp up their campaign efforts and tap into best practices. Also available from Smartly.io is its Creative Studio, which is specifically designed to produce assets for Snapchat. On-demand creatives are created by this team, which works with brands to transform existing assets into short-form content packed with social appeal and conducts rigorous testing to identify winning creatives and channel mixes.
Company overview
| | |
| --- | --- |
| Legal Name | Smartly.io |
| Industries | Ad Targeting, Social Media Advertising, Advertising Platforms, Advertising, E-Commerce |
| Founder(s) | Kristo Ovaska, Tuomo Riekki |
| Founded Date | 2013 |
| Total Funding Amount | $22,803,337 |
| Investors | 3 |
ICEYE

A SAR (Synthetic Aperture Radar) instrument suitable for a microsatellite has been developed and built by the commercial Earth Observation company ICEYE Ltd. of Espoo, Finland. With the ICEYE-X2, the imaging data is more versatile and of higher quality than with the ICEYE-X1. There are several improvements to the design, including components, interfaces, software code, applications, operation procedures, and communication links. As a result of its flexible imaging modes, the ICEYE-X2 is capable of providing images at high resolution as well as wide swathes for a wide variety of applications. 
Around 18 small SAR (Synthetic Aperture Radar) satellites will make up the ICEYE constellation. By creating this new resource, we aimed to provide a new service that was highly reliable, visited locations more frequently, and was objective. This service utilizes a New Space approach based on the latest advancements in technology and satellite design.
Side-looking X-band SAR sensors, each weighing 85 kg, are used in the ICEYE satellites. Using strip map, spotlight, and ScanSAR imaging modes, it can acquire satellite imagery of Earth both right- and left-looking. The ICEYE-X2 instrument, one of a few examples of the constellation, is currently positioned in a sun-synchronous polar orbit. It is carrying out 15 imaging orbits a day, over 17 days. 
SAR images are collected by ICEYE satellites in several standard imaging modes. In addition to ScanSAR and Stripmap imagery, ICEYE's satellites can acquire Stripmap and Spotlight imagery around the globe. There is no difference between right- and left-looking beam modes in any of the imaging beam modes. In addition, we describe the radiometric and geometric properties of the available imaging modes.
Company overview
| | |
| --- | --- |
| Legal Name | ICEYE  |
| Industries | Aerospace, AgTech, Agriculture, Information Services, Information Technology |
| Founder(s) | Pekka Laurila, Rafal Modrzewski |
| Founded Date | 2014 |
| Total Funding Amount | $152,059,475 |
| Investors | 20 |
AppFollow
80% of consumers spent on Google Play and 65% on iOS, according to a new research report released by AppFollow, a leading app review insights and management platform. Creating a stellar customer experience across all mobile applications is becoming increasingly important, as well as adding new features that reflect the real needs of customers.
Companies have more reasons than ever to manage their average app rating and user reviews to maintain a clean and positive reputation against their competitors while ensuring brand loyalty and customer retention in the app ecosystem. Since the app ecosystem is growing and more services are migrating online, companies must manage their average app rating and user reviews.
Users rarely receive a response to their reviews on the Play Store and App Store. On average, only 10% of Play Store reviews and 22% of App Store reviews get responded to (compared to 8% for gaming apps). These brands are not only failing to respond to reviews but are also failing to track real user feedback. Therefore, churn may occur because users feel unheard and uninvested.
AppFollow CEO Anatoly Sharifulin said, "2020 and 2021 are defining years in the app stores for many apps and categories.". Customers are increasingly relying on family and friends for recommendations. Apps' future is unlimited if brands can understand consumers' needs and wants." There is increasing importance to reviews with this trend."
With the explosion of amateur trading, the rise of neobanks, the shift to digital services for traditional financial institutions, and pensions and fund management becoming digitally enhanced, the finance industry is extremely competitive. Among all categories on the Google Play Store, finance has the highest number of apps (38) in the top 50. In addition to this, financial apps respond to reviews faster (average 0.8 days) than other categories (25%) and have higher response rates (25%) than other categories.
Here are a few additional stats to highlight:
Shopper apps show a low response rate of 4% even in an e-commerce era and take an average of 6.8 days to respond

The Google Play Store's Auto & Vehicles category averages the lowest rating, while Apple's App Store's Entertainment category averages the lowest rating

In general, 77% of people who browse the app stores and discover an app read at least one review before downloading it.
It's no surprise that 39.9% of people uninstall apps due to a lack of use if they don't feel heard or seen, Sharifulin believes.
Founded by mobile product experts to simplify the daily challenges of digital product teams, AppFollow was founded to help businesses build better products. Using analytics on launches, reviews, reply rates, and more, AppFollow reveals qualitative details about quantitative data.
According to AppFollow, over 11,000 apps were downloaded from Google Play and 6,500 from the App Store. Four billion ratings from Google Play and one billion ratings from App Store were used to construct the analysis; 14 million unique reviews from Google Play and 2.4 million from App Store; and four billion unique reviews from Google Play. Neither reply effect, retention, nor new installs are covered in this report, only average rating, number of reviews/replies, and reply rate benchmarks. Based on the Top Chart Free Apps in the USA, data was collected as of June 2021.
Based on user feedback, AppFollow empowers mobile professionals worldwide to gain insight into business processes throughout the app lifecycle. Mobile product teams can respond to feedback quickly, build product users love, and optimize their app store performance by understanding what users say and how their apps perform compared to their competitors using AppFollow's platform. With AppFollow, companies such as Audiomack saw a 501% ROI in their first quarter. Kakao games saw an increase in average ratings after adopting AppFollow thanks to Miro's single platform and integration with key business systems.
Company overview
| | |
| --- | --- |
| Legal Name | AppFollow  |
| Industries | Analytics, iOS, Mobile, Android, Mobile Apps, SaaS |
| Founder(s) | Anatoly Sharifulin, Eugene Kruglov, Pavel Vlasov |
| Founded Date | 2015 |
| Total Funding Amount | $7,263,058 |
| Investors | 8 |
Kodit.io
The company has added over 100 people across offices in Finland, Spain, and Poland, making it one of Europe's leading prop-tech and iBuyer companies. Lucas will be responsible for managing and expanding Kodit.io in Spain as part of the acquisition. 
Homebuyers can now rent before buying a home using Kodit.io. Through their automated home selling and buying services, they combine their rent-to-own offering with Lucas' rent-to-own program. The remaining 95% is covered by Kodit.io, which buys the flat, leases it back to them, and offers a future purchase option. 
"According to Kodit.io, 80% of the buyers are Millenials, and most of them are first-time buyers. According to Kalle Salmi, CEO of Kodit.io, adding a service to solve one of their major problems makes sense. Most large European cities require the younger generation to save up 10–20 years before they can buy a home. The goal is to stay ahead of the rapidly increasing real estate prices. In addition to rising rents, it creates a vicious cycle that prevents people from taking advantage of homeownership in the long run."
There are significant differences in wealth and net worth between generations as a result of poor homeownership access in Europe. Kodit.io now stands in a better position to help first-time homebuyers. Using Lucas, users will be onboarded and financial transactions will be performed digitally, making the process more efficient.  
"A massive amount of wealth has been generated by homeownership over the last century. In the current housing market, first-time buyers are almost impossible to achieve. Lucas' core mission is to offer first-time homebuyers a flexible and accessible way to purchase a home, powered by technology. Over 15,000 future homebuyers have been enrolled through our platform. As soon as we met, it became clear that Kalle and myself had very similar values and that we should align around a common goal of lifting many lives," commented Lucas CEO Steven Aitkenhead, founder and CEO."
Company overview
| | |
| --- | --- |
| Legal Name | Kodit.io |
| Industries | Artificial Intelligence, Real Estate |
| Founder(s) | Kalle Salmi, Martti Suomela, Nico Rotstein |
| Founded Date | Jun 2017 |
| Total Funding Amount | $132.2M |
| Investors | 11 |
Wolt
Food delivery services are provided in 23 markets by Wolt, a Finnish tech company. 
They proved that hyper-local food delivery can be successful when they launched in Helsinki in 2015. Taking into account the high costs of labor in Finland, its geographical spread, and the bad weather, it's evident they were in a losing battle.
The blueprint for their hyperlocal approach was developed within this complex food delivery market. 
Wolt can perform profitably in small cities and regions giving them a competitive edge. Focusing on technology, efficiency, and customer service gives them an edge.
As Wolt's Director of Performance Marketing, Anh Nguyen's first goal was to clarify attribution when he joined the team in January 2019. One of the most important elements of his business is the foundation for everything that his Performance Marketing team works on. 
To succeed, it is essential to have a reliable partner who can deliver accurate data quickly.
Putting data-driven automation into practice was Wolt's next challenge.
Choosing the right partner for Wolt's performance MarTech stack, Smartly, would be another challenge. 
A leading social advertising automation company based in Finland Smartly was founded in 2013. Brands can easily launch and optimize creative campaigns with their automation software.
Wolt's competitors, such as Uber Eats, are familiar with Smartly work. The business is understood by them. Wolt's campaigns have been scaled in over 100 cities thanks to Smartly hyper-local targeting capabilities, which have proven successful for them.
As a result of Covid-19, all restaurants and take-out businesses across the world were forced to postpone their plans. Under pressure, Nguyen knew being agile and adjusting to the "new normal" was key to supporting their clients.
Smartly integrated with AppsFlyer, Wolt can automate tasks time-savingly.
Whenever an AppsFlyer event occurs, Smartly automatically updates the campaign. The creative for a campaign is instantly changed if its performance in a city falls below a certain threshold, for instance.
The reality of Covid-19 prompted countries to lock down one by one. Wolt's long-standing customers faced a grim reality overnight. Because of this invaluable integration and resulting insights, Wolt doubled down and increased its advertising budget.
As many businesses as possible were Wolt's goal for its 10,000 restaurant partners. Over 20,000 Wolt courier partners would also benefit from Wolt supporting those restaurants. It had to be done safely as well. 
Within two weeks, they had adapted to no-contact delivery.
This was once a longer-term ambition, but Wolt was able to launch what was once a longer-term ambition within days, by launching grocery delivery in 15 of its markets. Data-driven automation also worked for the grocery clients, just as it did for their restaurant clients.
Previously, supermarket customers had to wait over four weeks for their groceries to arrive. According to the data, many of these new markets were going untapped in many cases. 
The Wolt team was able to provide a vital service to a new audience in a time of crisis because they had better attribution data and insights.
"It's been a pleasure working with Jonatan & Jaakko at AppsFlyer & Smartly. The right people are supporting us. Normally, I just come up with lots of ideas and ask, "Can we make this work?"
Wolt knows they must review their plans as their clients rebuild their businesses. 
Are they going to continue to provide the reactive services they launched? How soon can we expect a return to normality? 
Their customers will answer those questions and many more. Wolt's data-driven decisions will provide many of these answers. 
As Wolt continues to work together with AppsFlyer and Smartly to improve data-driven automation, we are committed to helping them do just that.
Company overview
| | |
| --- | --- |
| Legal Name | Wolt Enterprises Oy |
| Industries | Apps, Delivery, Delivery Service, Food Delivery |
| Founder(s) | Elias Aalto, Oskari Petas, Lauri Andler, Juhani Mykkänen, Mika Matikainen, Miki Kuusi |
| Founded Date | 2014 |
| Total Funding Amount | $822.5M |
| Investors | Number of Investors 21 |
Basemark
As a software & service provider, Basemark provides products & services to OEMs, Tier-1 suppliers, and SOCs within the automotive industry. Embedded systems are the company's focus, as well as graphics and compute tools. The Rocksolid graphics rendering engine is its core technological asset. Professional services have grown rapidly, and the company intends to become a leading product company.
In response, Basemark sought to determine a clearer strategy with a strong focus on developing products and technologies.
A business and technology strategy developed by Taival and the Basemark leadership team was shared with a group of investors that Basemark hoped would be interested in investing.
Company overview
| | |
| --- | --- |
| Legal Name | Basemark  |
| Industries | Automotive, Computer Vision, GPU, Software |
| Founder(s) | Arto Ruotsalainen, Tero Sarkkinen |
| Founded Date | Apr 23, 2015 |
| Total Funding Amount | $11,926,107 |
| Investors | Basemark is funded by ETF Partners. |
edited and proofread by nikita sharma