Top 10 Unicorns In Russia
Russia's economic status is well known to us. The economy of Russia is ranked 11th in the world. In addition to the 63% of total employees in the workforce, the service sector accounts for 62.3% of its economy. In contrast, Europe is Russia's largest trading partner and has supported it for years.
Russia has some major advantages in the startup culture, such as access to shipping routes, geographical location, and natural resources. Despite this, Moscow and St. Petersburg are home to an impressive number of Russian startups.
The startup culture of Eurasian countries has its nerve center in Russia in the modern era of millennials. More than 3.8K startups are registered in Russia, including nine public companies. Therefore, we have listed both the top in-progress "Soonicorn" Russian startups and the Russian unicorn startups. 
The East-West Digital News (EWDN) reports that Russian-speaking entrepreneurs flourish far from their countries of origin – throughout Silicon Valley, Western Europe, and South-East Asia.
Y Combinator, 500 Startups, and Techstars are among the top accelerators these entrepreneurs have colonized. Alchemist's latest batch reportedly included 40%, Russian-speaking entrepreneurs. 
Several unicorns founded by Eastern European entrepreneurs have achieved international success in the past few years, including Veeam Software, Badoo, Arrival, inDriver, Personio, Nexters, TradingView, and Wrike name a few.
Now valued at $17.5 billion, Miro, Telegram, founded by Pavel Durov, and Revolut, founded by Nikolay Storonsky, are all Russian decacorns. In addition to GitLab ($11bn), Grammarly ($13bn) is owned by Ukrainians.
Research agency DSight, in collaboration with Forbes Russia, identified 10 "future unicorns" based in Russia earlier this year. In addition to the company's growth, international market penetration, growth of the target segment, and team experience, it took these factors into account in the selection process. As a result, this year's research focused on startups that have appeared within the past five years, raised less than $50 million, and are not yet valued at $1 billion. 
Nine top Russian venture capitalists were consulted to identify the strongest startups that fit these criteria.
Amma Pregnancy Tracker
Pregnant women, their families, and the global femtech startup Amma have raised $2 million in funding from investors in the United States, the CIS, and Asia. The company was valued at $28 million after post-money, driven by fast growth, growing from $300,000 in 2020 to over $3 million in 2021 (so far). 
It is part of the amma family – an AI ecosystem of parenting apps that supports women and families. The amma pregnancy tracker was created in 2019 in Hong Kong and maintained by our Moscow development team. Over 1.5 million users are active monthly, with 10 million new subscribers per year and monthly revenue of about $250,000. Over 60% of pregnant women using mobile apps download this application in the CIS (Commonwealth of Independent States) region. Latin American users also rate it highly.
Company overview
| | |
| --- | --- |
| Legal Name | Amma pregnancy tracker |
| Industries | femtech |
| Founder(s) | Andrey Podgornov, Boris Shkolnikov, and Yevgeny Zhikharev |
| Founded Date | 2016 |
| Total Funding Amount | $4mn |
| Investors | SOSV, Prytek, Sergey Solonin |
Avito
Comparatively, American Craiglist registered only 267.12 million visitors in November, with an average session length of eight minutes and an average number of ten visits.
There is some success for Avito in the Russian web market. According to the analytical service App Annie, the service took home the top spots in several categories simultaneously among Russian mobile applications.
Based on its performance for November 2021, Avito is the world's most visited classified ads site, overtaking U.S.-based Craigslist, according to similarweb.com, the website analytics platform. According to the Similarweb ranking, Craigslist has been the top classified ads site.
The total number of visits to Avito reached 279.6 million in November. In addition, users spent an average of over 12 minutes each visit on the platform during the month and watched more than 11 pages of adverts. According to Similarweb, pages per visit are a common engagement statistic calculated by dividing total website views by total visitors.
Avito has also surpassed Google in terms of the overall number of publications, with over 86 million active ads. Craigslist is the only company on the list that does not reveal the total number of ads published on its platform.
Additionally, Avito ranked 14th among global e-commerce and shopping sites according to SimilarWeb, and topped the list of Russian online marketplaces, demonstrating the best behavioral metrics (by bounce rate and visit duration) among their competitors.
Avito took the top spot in App Annie's multi-ranking of domestic shopping apps in Russia during October. Since its launch, Avito has attracted millions of active users, performed millions of sessions, collected countless downloads, and accounted for the most time spent by users.
AVITO has become a household name in Russia, much like Google. Many Russians are accustomed to Avito in their everyday lives, and an entire profession has been born out of activity on the platform, the Avitolog. Avito has become the country's number one and most secure platform for finding a job, renting a home, finding a homeowner, and other everyday needs.
"Avito has become a key platform for developing small and medium businesses and larger firms, not only for Russians but also for other countries. We have become the number one company in Russia and now worldwide by delivering value to our customers and constantly innovating. However, we will not stop there and continue to forge ahead and introduce new models to drive our leadership in Russia and worldwide."
With approximately 50 million monthly users and over 86 million active adverts on its site, Avito is Russia's most popular classified ads service. Avito, founded in 2007, has grown into a significant and distinctive online business with a lot of untapped potential. It is well-known for providing secure and convenient transactions for both private individuals and small and medium-sized organizations. Users can advertise jobs, services, real estate, and other items and find and sell a variety of products. Avito users also help the environment by giving used items a second life:
Efforts to exchange goods on the platform will reduce greenhouse gas emissions by 18 million tons by 2020, or enough to create 23 new landfills. With Avito, users can buy products anywhere in Russia using Avito Delivery (Dostavka). In November 2021, the website analytics platform Similarweb ranked Avito as the world's top classified ads website.
Company overview
| | |
| --- | --- |
| Legal Name | Avito |
| Industries | Advertisements website  |
| Founder(s) | Jonas Nordlander and Filip Engelbert |
| Founded Date | 2007 |
| Total Funding Amount | USD 1.3 Billion |
| Investors | Undefined |
Collectly 
The company's provides clients with appropriate repayment strategies tailored to each client's situation so that they can recoup their losses, even if they cannot pay the entire debt.
That allows Collectly to recover two to three times as much debt as traditional agencies, according to CEO Levon Brutyan, who worked at a collections agency before founding the startup.
Collectly focuses its efforts on the healthcare industry these days, and the company aspires to sign up 100,000 practices across the country. The team integrates with Athena Health and DrChrono, among the largest providers of electronic health records, to help with that effort.
The objective is that by making it easier for doctors to use the service, these integrations will increase distribution. Doctors and medical practices will need to export spreadsheets or make a lot of manual effort to get started with Collectly because it will sync with existing health record systems.
Collectly raised just under $2 million in capital to invest in the business as it seeks to service more clients. Lightspeed Venture Partners, Index Ventures, WTI, IT-Farm, Cabra.vc, Granatus Ventures, HIVE, and OnWave Ventures contributed to the seed round, which GoAhead Ventures led.
Company overview
| | |
| --- | --- |
| Legal Name | Collectly |
| Industries | fintech for the healthcare industry |
| Founder(s) | Levon Brutyan and Maxim Mizotin |
| Founded Date | 2016 |
| Total Funding Amount | $4.9mn raised so far |
| Investors | TMT Investments, Goahead Ventures |
Wildberries
Wildberries is Russia's most popular online retailer. Tatyana Bakalchuk founded the company in 2004. Moscow was its headquarters. Tatyana was a former teacher who developed this site while on maternity leave. Its revenue has now surpassed $3 billion. According to Wildberries, Russia's E-Commerce market is worth $30 billion.
Wildberries has over 48,000 employees across seven countries. Wildberry processes about 750,000 orders every day, including 37,000 different brands of clothing and cosmetics, children's products, shoes, food, books, jewelry, electronics, and a wide variety of other items.
A sudden surge in sales volume accompanied the pandemic in 2020, causing the company to reach up to $6 billion in sales. During the past few years, Wildberries have seen great growth. The US is one of the countries moving towards its development. Additionally, the company now offers online credit and installment sales in Russia.
"Sales of Russian items on Wildberries climbed by 111 percent to 169.8 billion rubles in 2020, representing a 189 percent increase. Clothing and footwear, food, beauty and health products, literature, and home items were the most popular Russian-made products, "the firm stated
The number of vendors on Wildberries has increased by fivefold in the last year, reaching 91,000, with 75-80 percent being small and medium-sized firms or self-employed. "The streamlining of the registration procedure for new suppliers is related to the high development dynamics in the number of entrepreneurs," the store notes. In 2020, it aggressively expanded the online sales channel by representatives of large businesses and SMEs and by self-employed individuals, who numbered about 10,000 on the website.
It has been reported that Wildberries, the biggest Russian online retailer, surpassed 6 billion rubles in sales at the end of 2020 (a 96% increase). In addition, Q4 2020 was the company's highest-ever revenue quarter in its history, reaching 151.5 bln rubles ($2.1 bln). "In response to the online platform's simplified registration process, the number of sellers has increased by almost five times from 19,00 to 91,00," the statement stated. "Many sellers are Russian entrepreneurs who will develop an online sales channel in 2020.".
The number of people using the internet platform will climb from 18 million to 40 million by 2020. Customers placed 323.8 million orders on the internet marketplace in 2020, more than twice as many as 2019. In December 2020, the average number of orders per day hit 1.5 million, up from 750,000 the previous year. Wildberries' purchasers purchased 575.3 million items in 2020, nearly three times more than the previous year.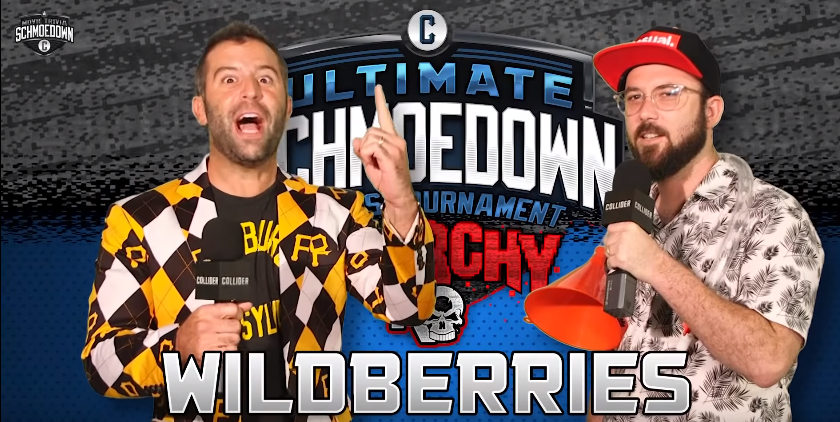 Company overview
| | |
| --- | --- |
| Legal Name | Wildberries |
| Industries | E-commerce company |
| Founder(s) | Tatyana Bakalchuk |
| Founded Date | 2004 |
| Total Funding Amount | NA |
| Investors | NA |
Endel 
Waverley Capital and True Ventures have raised $15 million to develop Endel's patented technology further. Soundscapes created by the company are meant to help users relax, focus, and sleep better. The technology adapts soundscapes based on the user's location, movement, time of day, weather, and other factors in real-time based on inputs from the user.
Endels monthly active users and monthly listening hours total more than 1.5 million. In addition, the company claims customers will be more focused by 7 times and less stressed by using personalized soundscapes and 3.6 times. The company has worked with artists such as Grimes, James Blake, Alan Watts, Miguel, and many others to create soundscapes accessible on iOS, Android, Apple Watch, Amazon Alexa, and Apple TV.
"Endel is a technology designed to assist you in focusing, relaxing, and sleeping." In an interview with TechCrunch, Endel co-founder and CEO Oleg Stavitsky said. "I'm emphasizing technology because we've developed a proprietary, scientifically validated technique that generates tailored real-time adaptive soundscapes on the fly," says the author.
Endel's technique, according to Stavitsky, draws on a variety of scientific fields, including research into circadian cycles to combine soundscapes with personal information about users, such as their location, sex, age, and more. The software includes numerous settings to assist users with daily tasks. For example, the "relax" option relaxes your thoughts and gives you a sense of security and ease. The "focus" option increases productivity by allowing you to concentrate for extended periods.
During "sleep," soothing sounds gently put you to sleep, while "recovery" is designed to lower anxiety. When you work in the "study" mode, you will be more focused and calm. The "move" mode enhances performance while walking, hiking, and running as a final feature.
As a result of the new funding, Stavitsky says the firm will be able to create soundscapes more quickly and further develop its patented technology. As a result, it now takes Endel sound designers about a week to generate and create soundscapes instead of months previously. As a result of his efforts, Stavitsky hopes to reduce this process to days and eventually hours. Aside from producing content with artists, the company plans to work with scientists who are renowned globally.
In a recent customer research study, the company discovered three primary audiences for its app. First, some need to concentrate on getting a job done, such as young professionals who have to make a presentation or send multiple emails simultaneously. Endel hasn't intentionally targeted students as the second target market, which is interesting, said Stavitsky. Finally, a third major group comprises workers in frontline roles, those that come home from long shifts and use Endel to get to sleep faster include nurses and doctors.
In addition to a 30 percent increase in usage during the pandemic, the company saw a shift in user behavior. Before the epidemic, sleep was the most popular use case for the Endel, but during the pandemic, concentration replaced sleep. People were utilizing Endel to work and study from home when they were having problems concentrating, according to Stavitsky.
Stavitsky anticipates Endel expanding beyond its current offerings and becoming more tailored for consumers through an "always-on" paradigm in the future.
"I believe Endel will be the platform for functional audio in three to five years." People currently go into the app and explore a database of soundscapes before selecting one and deciding what they'll listen to right now. This is an outdated consumption pattern. I believe what we want to achieve is for a user to open Endel and see only one large play button. Then, when you push play, it automatically detects how many meetings you've had today, your heart rate, and the weather, switching between soundscapes proactively. So it'd be a smart soundscape that's always on and follows you around," he explained.
A $5 million Series A funding round was announced by Endel in 2020. The Series B funding round follows it. This brings Endel's funding total to $22.1 million.
Company overview
| | |
| --- | --- |
| Legal Name | Endels |
| Industries | AI-powered soundscapes |
| Founder(s) | Dmitry Bezugly, Kirill Bulatsev and Oleg Stavitsky |
| Founded Date | 2018 |
| Total Funding Amount | $7.1 million raised so far |
| Investors | Amazon Alexa Fund, Avex Group, Impulse Ventures, Target Global |
Fridge No More
Khan said, "Our plan to make digital commerce available to Bangladesh's 170 million next-generation consumers through small retailers will benefit greatly from investors' experience and wisdom."
Online access is still difficult for many Bangladeshis, especially in rural areas.
You need to think differently if you create something for 170 million people. "Content and channels matter as much as services – commerce and digital commerce," he told us.
Since the current recession has made mundane tasks seem Herculean, online grocery services couldn't be more popular. When you wanted your groceries delivered, ordering FreshDirect was nearly difficult initially. Then, local farmers began delivering to houses in New York, and some restaurants began selling produce boxes or converting to grocery stores.
Ultra-rapid delivery is all the rage these days.
Fridge No More is now providing 15-minute grocery delivery in two New York City neighborhoods, with plans to spread across the city in the next months by constructing 40 or more micro fulfillment centers.
At the moment, Fridge No More is focusing on areas within one mile of 25,000 to 30,000 people. In those cases, the concept is confined to urban areas. However, Gladkoborodov said he could envision its expansion into the suburbs if a few things were tweaked, like switching from bikes to cars for delivery.
When grocers are expanding same-day delivery options, the expansion of Fridge No More may act as a stress test for ultrafast delivery. Companies like Uber and Amazon offer fast delivery, while Walmart and FreshDirect offer expedited delivery services for an additional fee. Do 15 minutes of delivery time make a difference? 
"You place an order, and within minutes, a delivery man rings your doorstep," Gladkoborodov explained. "It's been described as magical."
Produce is currently Fridge No More's best-selling category. Fresh meat and seafood, milk, boxed pasta, bread, and baked items are also available. Gladkoborodov said the company's dark stores, or "cloud stores," already carry roughly 2,000 products and would soon expand to 3,000. More fresh proteins, sushi, and prepared salads are on its wish list.
Speed is a priority at the company. The cloud stores are located within a mile of each other. For small runs to nearby apartments, the company employs hourly employees who ride e-bikes instead of gig workers. Every 3,000 square feet of space must be stocked with an item every 10 seconds, and it must completely handle orders within three minutes with the help of software that lets workers move forward – instead of doubling back and wasting time – through the space. According to Gladkoborodov, delivery takes between five and eight minutes for most orders placed, with 15 minutes required for deliveries to reach the farthest edges of the delivery zone.
According to Gladkoborodov, the company has been focused on offering a curated selection of items localized by neighborhood since it announced a $15.4 million funding round in March. For example, it may only sell one kind of milk and one brand of ketchup, similar to discounters and other small retailers. Software is used to hone the selections of the company's product lineup. Park Slope, Brooklyn, offers a broader range of children's products to meet the needs of the many families who live there. There are products and sizes geared more toward couples and singles nearby Williamsburg, where the demographics are younger.
 The average order value of the company in October was $25. 
Gladkoborodov said customers who had been ordering three or four times a week had now climbed to $40 or more rather than purchasing food at their local grocery store.
In addition to larger replenishment, we also believe in goods that are easy to get, such as oatmeal in the morning or Coke in the evening.
Fridge No More, founded by Gladkoborodov and Danilov, is profitable when it makes 180 deliveries per day. Gladkoborodov said each facility needs to make around 180 deliveries per day for their Russian operations to be profitable. However, not all of these orders are indeed for a single apple. Gladkoborodov said each facility could process up to 800 orders a day.
Many people have turned to online food ordering during the pandemic, including numerous last-minute restaurant orders. As a result, according to Bill Bishop, chief architect of Brick Meets Click, on-demand ordering has become more convenient for consumers. Still, he doubts that 15 minutes will be enough to entice many buyers away from their usual supermarket excursions and deliveries. He also questioned whether a concept like Fridge No More could expand outside of New York City, given its confined delivery region and extremely high population density requirement.
Company overview
| | |
| --- | --- |
| Legal Name | Fridge No More |
| Industries | food delivery |
| Founder(s) | Pavel Danilov and Anton Gladkoborodov |
| Founded Date | 2020 |
| Total Funding Amount | $16.9 million raised so far |
| Investors | Altair capital, Insight partners, Davidov's VC |
Maroo 
Alexey Nikityuk started the fintech, an ex-marketer at Revolut, Anja Winikka, and programmer Andrei Riaskov who have previously worked at The Knot and The Knot.
He built Revolut's global financial model and financial planning team for over a year and a half and is part of the core team that raised the company's $500 million Series D round in February 2020.
As chief marketing officer of XO Group, Winikka operates a family of wedding planning and execution brands in her previous role. Winikka left the company as its director of education and industry development.
Maroo's head of engineering, Riaskov, holds a master's degree in biomathematics and has worked as a software engineer at Lacero.
Maroo's mission statement is to prevent couples from getting into debt with their wedding costs.
In its terms, the firm admits this figure may reach 5% if it offers a "smart payment plan" over 24 months at a 0% annual percentage rate.
A Maroo partner provides users with an installment loan product that is closed-end.
Maroo promises to pay wedding contractors the following business day on the other side of the deal.
Despite meeting with multiple potential banks, CEO Nikityuk says the company is currently using its capital. However, a few banks are pursuing the model, he says.
Maroo has also built its technology from the ground up and intends to do so in the future. However, according to Nikityuk, technology is one of Maroo's primary differentiators in the market. Thus, the company wants to retain it as near to itself.
Nikityuk is also quick to point out that Maroo's business model differs from the loan market. He explains, "We're not another lending firm that will offer you $50,000 and charge you 30% interest." "We're trying to figure out how much money couples can save realistically," she says. "We don't give individuals more than they can return, and we have safeguards in place to protect both the couple and the vendors involved in unanticipated events like job loss."
Y Combinator and Acrobator Ventures have committed $825,000 in pre-Seed funding to Maroo.
Company overview
| | |
| --- | --- |
| Legal Name | Maroo  |
| Industries | Buy-now-pay-later in the wedding industry |
| Founder(s) | Alexey Nikityuk, Andrei Riaskov, and Anja Winikka |
| Founded Date | 2020 |
| Total Funding Amount | $3.8 million raised so far |
| Investors | Acrobator ventures, Y Combinator, Davidov's VC |
Osome 
As far as their businesses are concerned, few entrepreneurs report that they have too much free time. Although most entrepreneurs want to boost profits, many are bogged down with administrative work, such as tax preparation and office work.
The Starling Bank found that small businesses spend 19% of their weekdays dealing with finance-related admin. However, unlike SMEs, accounting software provider Sage found that they spend 71 days per year on administrative tasks, such as accounting, paperwork, and recruitment.
Outsourcing those tasks can be an easy and quick solution. We can now move on to the next step: looking at Osome, a platform that will ease the pressure.
Approximately 7,500 of Osome's clients are based around the world. Entrepreneurs, according to Osome, are society's problem solvers, so the company's role is to manage everyday and mundane tasks for entrepreneurs. Their goal is to "lift your routine off your chest" so you can "focus on growing your business."
The software combines artificial intelligence and human expertise to provide entrepreneurs with payroll, automated accounting, tax, and administrative services. Nevertheless, the company's main focus is on providing accounting services to eCommerce businesses.
You can download Some from both Google Play and the Apple App Store. Over 4,200 companies have been created by Osome, saving its clients up to 40 hours of admin each month. After launching in 2019, the startup raised $16 million in Series A funding from investors to expand internationally.
Today, it employs more than 200 people in its Singapore office, London, Kuala Lumpur, Moscow, Hong Kong offices, and its Head Office in London.
Three versions of the Osome website are available for companies in the UK, Singapore, or Hong Kong. In addition, users can click on the British, Singaporean, or Hong Kong flags to go directly to the website associated with their country.
According to the country's legal requirements or the region, the offer varies slightly. This study will examine Osome's services available in the United Kingdom.
Osome's accountants handle the paperwork for online businesses exclusively. You can also have Some file tax returns and profit and loss reports and issue refunds in several currencies. We'll take care of the rest when you link your favorite online platform.
The Osome software also converts financial statements into easy-to-read reports. So, for example, you can easily see shipping and delivery expenses and warehouse fees neatly arranged into the appropriate tax categories.
The Osome network can connect your sales and bank platforms, enabling your Osome account to automatically upload your data. Your company's compliance with applicable tax authorities, such as HMRC in the UK, will also be checked.
Company overview
| | |
| --- | --- |
| Legal Name | Osome |
| Industries | Business process automation |
| Founder(s) | Konstantin Lange and Viktor Lysenko |
| Founded Date | 2018 |
| Total Funding Amount | $24.5 million raised so far |
| Investors | Altair Capital, Target Global, Phystech Ventures |
Prodly 
Using Prodly's AppOps suite, you can automate Salesforce release management, sandbox provisioning, and regression testing. In addition, with Prodly's solutions, non-coders can facilitate Salesforce change management to accelerate innovation without causing process risks. Prodly plans to add low-code platforms to its DevOps software beyond Salesforce with the new capital.
CEO at Prodly says that At Prodly, we believe customers shouldn't have to choose between business agility provided by citizen development on low-code applications and the protection of critical business systems that compliance controls offer. Using Prodly's next-generation DevOps for Salesforce, our clients are getting the best of both worlds, and they're asking for a similar platform for their HCM, ERP, and other low-code media," explains Max Rudman.
Prodly, AppOps makes it simple for end-users to engage in a full DevOps process, allowing business users to gain greater influence over their business systems without putting IT under strain, allowing enterprises to achieve unparalleled business agility. Prodly intends to use the funds to scale product development and go-to-market teams to satisfy growing client demand and expand to additional platforms.
"While low-code business platforms have transformed who configures and maintains business applications, traditional DevOps technologies have not adapted to enable these citizen developers." As a result, Prodly is uniquely positioned to change the way businesses build and operate mission-critical systems. Sergey Toporov, Work at Leta Capital, adds, "We are pleased to partner with the Prodly team to capitalize on this tremendous market opportunity."
Prodly, AppOps makes it simple for end-users to engage in a full DevOps process, allowing business users to gain greater influence over their business systems without putting IT under strain, allowing enterprises to achieve unparalleled business agility. In addition, Prodly intends to use the funds to scale product development and go-to-market teams to satisfy growing client demand and expand to additional platforms.
"While low-code business platforms have transformed who configures and maintains business applications, traditional DevOps technologies have not adapted to enable these citizen developers." As a result, Prodly is uniquely positioned to change the way businesses build and operate mission-critical systems. Sergey Toporov, Work at Leta Capital, adds, "We are pleased to partner with the Prodly team to capitalize on this tremendous market opportunity."
As Enterprise Applications move away from code-based architectures toward reference data architectures, Prodly is well-positioned to capitalize on this change, asserted Max Rudman, Prodly CEO. In summary, reference-data-based apps are easier to build and maintain. However, reference data teams lack the framework to develop their applications as agile as code-based teams do. Prodly is dedicated to filling this void."
A majority of the work that goes into deploying reference data from one Salesforce organization to another was automated by the first product of Prodly, Moover. 
Its rapidly growing customer base includes many Salesforce CPQ and Field Service Lightning (FSL) customers. 
Salesforce teams can enhance productivity by 65-80% and reduce risks by 30% with Prodly's next-generation DevOps systems for administrators and citizen developers. With its AppOps suite, Prodly's AppOps suite reimagines business change management for greater business agility, reducing IT effort without sacrificing governance. Prodly, AppOps sets the standard for low-code DevOps implementations with solutions for release management automation, version control, sandbox seeding, data migration, and regression testing. In addition, they can implement it 20 times faster than traditional applications.
Change Management workflows powered by Prodyne Power are employed by high-growth and Fortune 100 companies, including Nutanix, Cardinal Health, Splunk, Johnson & Johnson, and Verizon. Founded in Palo Alto, California, the company operates globally.
Rudman has a track record of success as an entrepreneur in the enterprise software space. For three years, Rudman served as Vice President of Salesforce CPQ, where he increased revenue 20X and customer base 10X in the three years following his founding of SteelBrick, a quote-to-cash company acquired by Salesforce in 2015. Prodly plans to leverage the combined expertise of its executive team to support growth within the Salesforce ecosystem and market leadership.
Company overview
| | |
| --- | --- |
| Legal Name | Prodly |
| Industries | Software development tool |
| Founder(s) | Max and Daniel Rudman |
| Founded Date | 2017 |
| Total Funding Amount | $17 million raised so far |
| Investors | Norwest Venture Partners, Leta Capital |
Crypterium
Gleb Markov and Vladimir Gorbunov founded Cryptorium in Estonia in 2017. As a result of Tallinn's proximity to Eastern Europe, this pair hails from Moscow. CryptoBank CryptoBank offers instant cryptocurrency payments through a mobile app. With a Bitcoin card, users can now spend crypto on the go, anywhere. The startup completed an ICO (initial coin offering) in 2017 for $47.5 million, and it has since grown its team to 65+ people.
The Cryptorium payment system facilitates the use of cryptocurrencies in every store and is available worldwide. No credit cards or bank cards are required. Instead, Crypto banks, as Crypteriun calls them, rely on blockchain technology.
A blockchain is a big database that can keep transactions. There are numerous types of transactions that it can make. This database is available to the public, so you can view the pages just like any other website if you have access to the internet.
Every smartphone user will be able to utilize the Crypterium wallet, thanks to Crypterium. In addition, you can use the wallet to conduct contactless bitcoin payments. But how can you get cash into your Crypterium Wallet?
It is first necessary to open a brokerage account with your preferred broker. You can then put this cryptocurrency into your Crypterium wallet when you earn crypto from your investments. You can then pay with it.
With the Crypterium Wallet, you can pay contactless anywhere. eToro is one of the online brokers you could use to transfer your funds to the Crypterium Wallet. Compared to other online brokers, this broker requires only a deposit of €42 to get started.
Company overview
| | |
| --- | --- |
| Legal Name | Cryptorium |
| Industries | Secure and free crypto wallet |
| Founder(s) | Austin Kimm, Gleb Markov, Vladimir Gorbunov |
| Founded Date | Oct 16, 2017 |
| Total Funding Amount | $21.6M |
| Investors | Pario Ventures and Seedrs are the most recent investors. |