Business
Top 10 Hosting Companies in 2022
Top 10 Hosting Companies in 2022
Hosting is the most important aspect of your website's survival in the internet world. If you have bad hosting services, the server could crash or burn at any time, erasing all of your website's content. You would, on the other hand, be unable to retrieve your website. You should choose the best web hosting business to avoid such scenarios.
There are hundreds of web hosting services available on the market. But how can you find the best web hosting for Indian websites?
You should search for a hosting company that will suit your needs. For instance, if you have a website with a lot of traffic you can take a look into the best cloud hosting providers.
Here's a step-by-step guide to finding the best and cheapest website hosting company.
Email accounts, FTP access, and WordPress support are among the most typical features offered by all web hosting companies. You'll need FTP access to transmit your web pages from your PC to the webserver.
Because web hosting services come in a variety of types, shapes, and sizes, including shared hosting, dedicated hosting, VPS, managed hosting, server cores, cloud hosting, and more, there is no single web hosting service provider that is the best fit for every website owner, business, or budget.
The experienced team of webmasters tested and ranked the best web hosts according to their numerous categories of performance and use scenarios to help you select the most suitable web host for you. We emphasized the top hosting services for a range of situations and user categories, rather than selecting the "best website hosting sites" and ranking the next nine possibilities.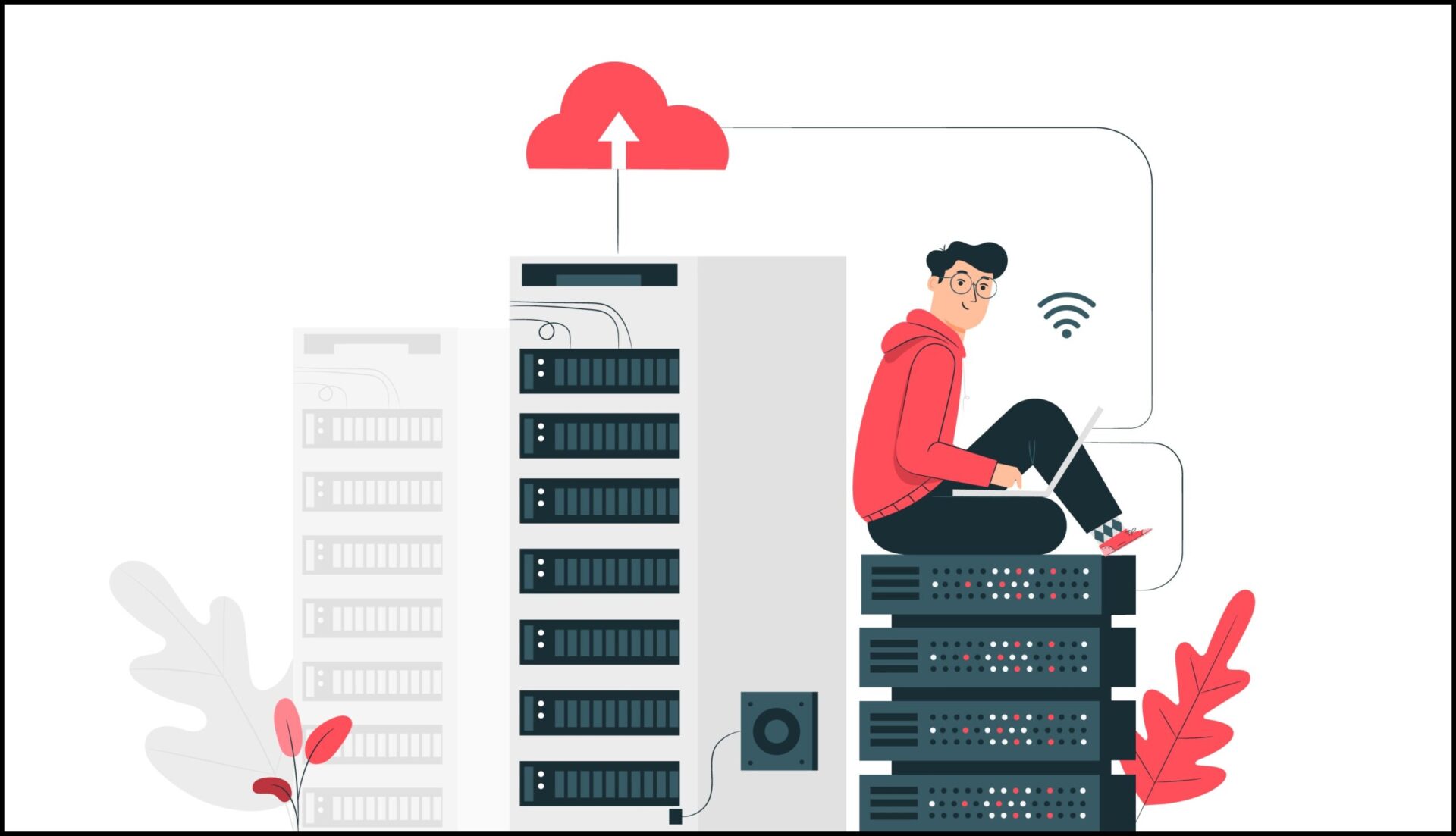 Web Hosting Services Come in a Variety of Forms
Website builder: Website builders are provided by web hosting companies. Beginners who want to host a website would benefit from this service.

Shared Hosting: You share the server with other website owners when you use shared hosting. It means you'll be sharing both a physical server and some software applications.

Dedicated Hosting: Dedicated hosting is a form of web hosting service where you have the entire web server to yourself. There will be no sharing of the server or resources, unlike shared hosting. It is preferable for improved performance.

Collocated Hosting is a service that includes the purchase of your server. You will be in charge of your server and have complete control over it.

Web servers on Linux and Windows are essentially comparable. Cost, ease of usage, versatility, and stability will all be different. The decision between the two is based on your hosting needs. A Windows web server will be more expensive than a Linux web server.

Scripts written in PHP, Perl, Python, and other UNIX-based languages can be run on Linux Web servers. It usually works with MySQL and PostgreSQL databases.

You can execute ASP scripts and use Microsoft technologies like.NET on Windows Web servers. These web servers can work with Microsoft SQL Server and Access databases.
Hosting Companies
1. Bluehost
One of the top hosting companies is Bluehost. They promise a 99 percent uptime guarantee. Their services are excellent, and they also provide content backup for your website. WordPress is supported by Bluehost. Install WordPress in the simplest method possible right now. Different plugins and tools, on the other hand, are available in their Cpanel services.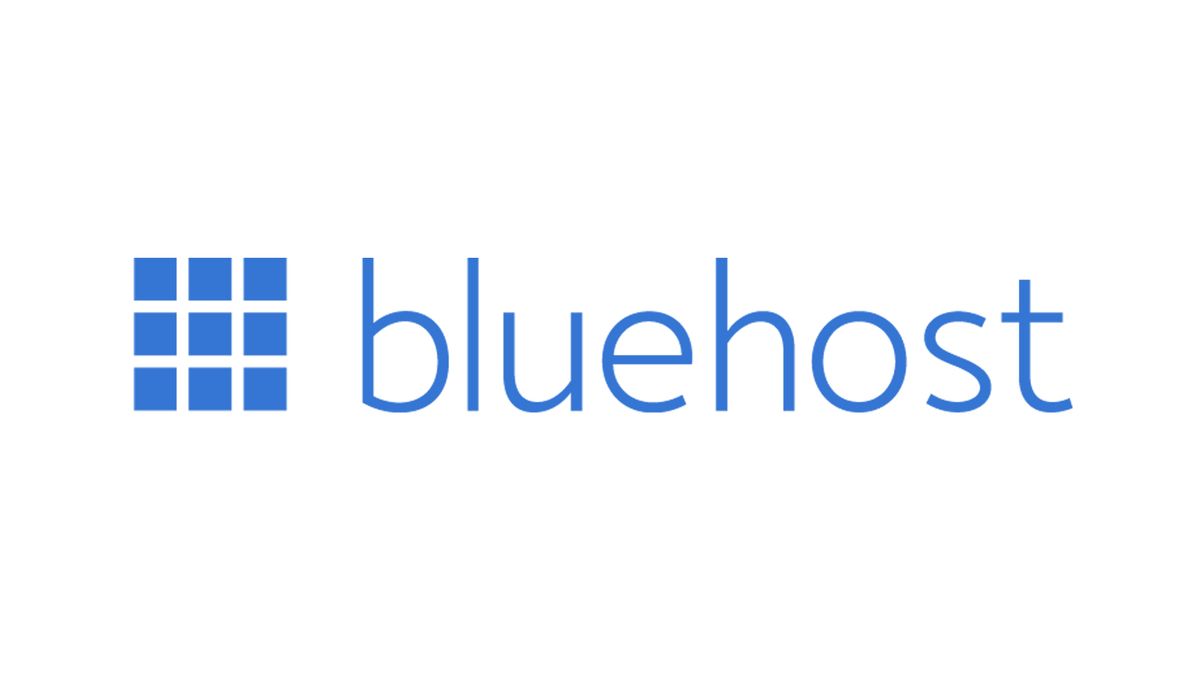 2. WP Engine
WP Engine is the greatest WordPress digital experience platform. You can use WP Engine to build amazing WordPress sites and apps that help your business grow quicker.
WordPress Hosting Plans that are Managed.
WP Engine offers four Managed WordPress Hosting plans, beginning at $25.00 per month.
Startup ($25.00/month): This plan allows you to host one website with 10 GB of local storage, 50 GB of bandwidth, and 25000 monthly visits.

Growth ($95.83/mo): This plan allows you to host up to 10 websites and includes 20 GB of local storage, 200 GB of bandwidth, and 100,000 monthly visits.

Scale ($241.67/mo): You can host up to 30 websites on this plan, which includes 30 GB of local storage, 500 GB of bandwidth, and 400000 monthly visits.

Custom: This plan allows you to host up to 30 websites with 100 GB to 1 TB of local storage, 400 GB or more of bandwidth, and millions of monthly visits.
3. A2 Hosting Inc.
In 2021, A2 Hosting provided the quickest web hosting services we evaluated. It has turbo servers, which increase total page loading speed and improve site performance. A2 Hosting's proprietary speed technology, known as "A2 turbo servers," speeds up the loading of your website. The most basic package costs $2.99 per month. (Only when the longest plan is purchased)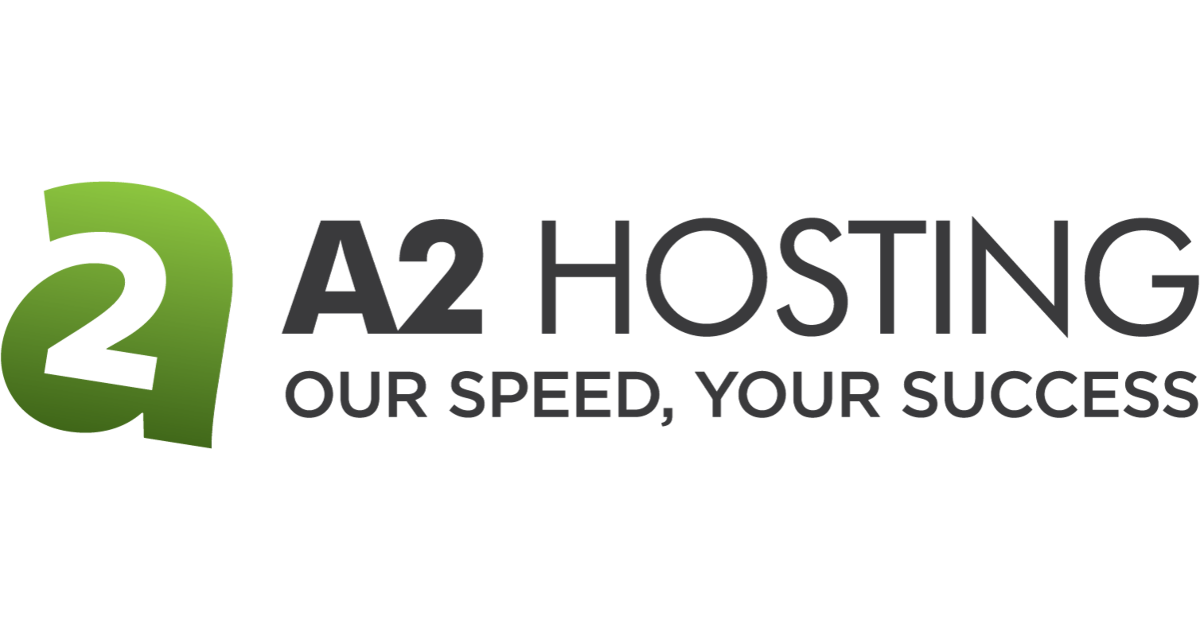 4. DreamHost 
DreamHost, which was created in 1996, is one of the oldest web hosting providers. Over 1.5 million websites, blogs, and apps are hosted by the company in over 100 countries.
DreamHost has a low uptime (99.62%) and a slow connection speed (1180 ms).
Customers can pay monthly rather than yearly with DreamHost, which sets it apart from many other web hosting companies.
This implies that you may sign up for a hosting account for $4.95 and begin utilizing it immediately. A 3-year plan, which starts at $2.59 per month and renews at $4.95 per month, is also available. The base option includes a free domain, one website, unlimited bandwidth, and storage. For an extra $1.67/month, customers can use DreamHost's drag-and-drop builder and add an email address.
The company offers highly secure features (LetsEncrypt SSL), a variety of domain administration tools, and unlimited data transfer per month. WordPress is pre-installed, and the company also offers a website builder for beginners. They don't have cPanel, which is popular among webmasters. DreamHost does, however, include an admin panel that works similarly to cPanel or Plesk.
All subscriptions include live chat support from the United States, which is available 24 hours a day, seven days a week. A 97-day money-back guarantee is offered by the company.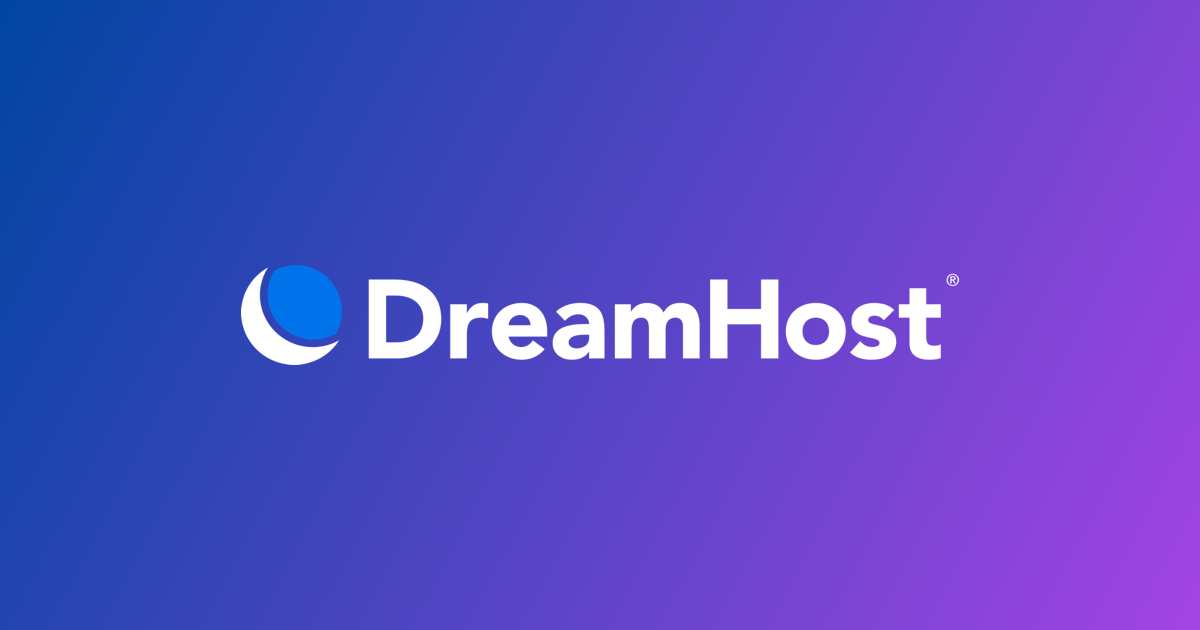 5. GoDaddy Hosting
GoDaddy is the most popular and largest web hosting service available. Though it is most well-known as a website registrar (despite its first-place position on this list). GoDaddy has a wide range of web hosting options for various budgets, from low-cost shared hosting to reasonably priced managed WordPress hosting.
Despite improvements in recent years, GoDaddy continues to trail behind its competitors in this area. GoDaddy's live chat function isn't available, but its 24/7 phone assistance is fantastic. Even on its most basic plan, GoDaddy includes a free one-year domain and a one-year subscription to Microsoft Office 365 for email. GoDaddy's hosting services also come with unmetered bandwidth and unlimited storage.
6. Hostwinds
Hostwinds is another low-cost and high-quality web hosting service. They have three web hosting plans with prices starting at $3.29 per month.
It is one of the most affordable models. Start with at least 8 GB of RAM and a quad-core single CPU. Free domain, site builder, and SSL certificate are included, as well as unlimited subdomains, auto-installer, and no control panel as standard. Dedicated web hosting, unlimited email accounts, free website transfer, and A+ speed around the world.
7. HostPapa
Small businesses can use HostPapa's web hosting services. It has website builder, speed and performance, marketing and SEO, and eCommerce functions. It offers a lot more features, such as mobile and social media integration.
Features: Mobile-friendly templates and professional-looking designs are included in this website builder.
It offers a user-friendly control panel.
Enhanced security features, firewalls, and intrusion detection are used to secure servers.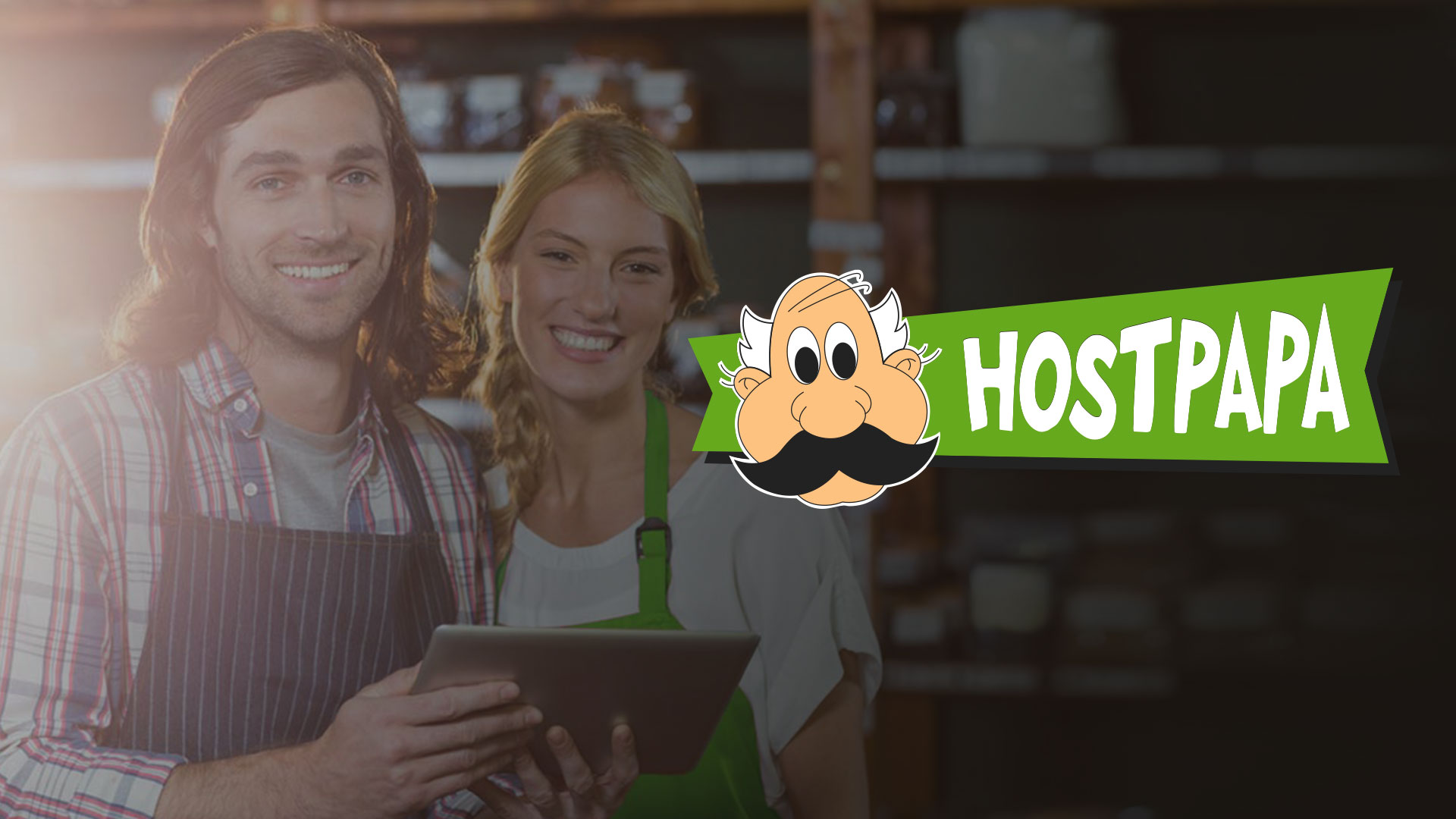 8. GreenGeeks
Greengeeks is one of the most reputable hosting companies. They promise a 99 percent uptime guarantee. Their services are excellent, and they also provide a website backup. Installing WordPress with a single click allows you to explore your content. Different plugins and tools, on the other hand, are available in their Cpanel services.
9. WPX Hosting
WPX Hosting is the quickest WordPress hosting service with excellent customer service. They created their WPX cloud from the ground up, making it the fastest WordPress hosting CDN in the world.
Plans for Managed Hosting
WPX Hosting offers three managed WordPress hosting plans, beginning at $20.83 per month.
Business ($20.83/mo): You can host up to 5 websites on the Business plan, which includes 10 GB of storage and 100 GB of bandwidth.

Professional ($41.58/mo): You can host up to 15 websites on this plan, which includes 20 GB of storage and 200 GB of bandwidth.

Elite ($83.25/mo): This plan allows you to host up to 35 websites and includes 40 GB of storage as well as limitless bandwidth.
10. SiteGround
SiteGround is a web hosting firm that was formed in 2004 in Sofia, Bulgaria. They host over 2 million domains and are one of WordPress.org's three recommended web hosting services.
SiteGround is a top 10 web host with a 99.99 percent uptime and excellent speed (756 milliseconds).
SiteGround is known for its outstanding customer service, and its user base is continually growing. All SiteGround hosting plans include a free website builder, email account, SSL, Cloudflare CDN, daily backups, and SSH access.
Newbies can get started for $3.95 per month (when purchasing a 12-month subscription), with renewals costing $11.95 per month. A single website with a monthly traffic capacity of 10,000 can be hosted. The service includes 10 GB of site space, unlimited bandwidth, and customer support available 24 hours a day, seven days a week.
SiteGround provides managed WordPress hosting, WooCommerce hosting, cloud hosting, enterprise hosting, and dedicated server hosting, to name a few. Rather than having their servers, they rent them from Google Cloud.
All programs come with a 30-day money-back guarantee, which is customary in the business.
Article Proof Read & Published by Gauri Malhotra.