Business
Top 10 Promising & Scalable Startups In Ghaziabad
Top 10 Promising & Scalable Startups In Ghaziabad
According to the Institute for Management Technology (IMT), Ghaziabad, its Techstars Startups Weekend workshop, held in collaboration with Google for Startups, saw attendees build prototypes, test their ideas, and learn how to launch a business for the weekend.
It pitched 46 business ideas to 71 participants, and they just selected 11 at the end of the voting process to become prototypes. There were 19 students and 62 business people in the participants. Additionally, attendees participated in experiential workshops facilitated by Techstars Startup Weekend Global Facilitator Anurag Maloo on customer validation, Business Model Development, and How to Pitch.
They explained the prototype to the judges and the audience one day. Finally, they selected the winning team to receive further incubation support from the Entrepreneurship Cell of IMT Ghaziabad.
Hydroponics-based IoT solutions were the winning idea. The team won because of its members' sound and scalable business plan. IMT Ghaziabad students Vinay Chaddha, Aviral Agarawal, Jatin Bansal, and Himanshu Chavan made up the team led by Vinay Chaddha, originally with GVC systems.
Rajat Jain, Founder of Padup Ventures, a Tech Incubator backed by serial entrepreneurs and senior executive professionals, Sanat Mondal, Senior Investment Professional at Indian Angel Network, and Shalini Rahul Tiwari, Faculty Coordinator for E-cell at IMT-G, were on the judging panel.
There are many opportunities for people in Ghaziabad to develop their entrepreneurial skills and understand the basics of creating innovative ideas that may be turned into successful business models in 54 hours by attending the Techstars Startup Weekend Ghaziabad. Maloo wrote that the students would learn the importance of working on deadlines and teamwork.
Entrepreneurs from all over the world attend Startup Weekend to learn the basics of starting a company and launching a successful experience. Over 35,000 last program have taken place in 150+ countries, making it the world's largest vibrant entrepreneurial community. We have alumni all over the world!
The Techstars Startup provides 54-hour experiences to provide great hands-on training to technical and non-technical entrepreneurs. Startup Weekends begins with pitches on Friday night and ends with presentations on Sunday night after brainstorming, developing business plans, and building necessary prototypes. It is a for attendees to collaborate with people and create working startups. The teams hear from local entrepreneurs and industry leaders. Education, action, and invention are all the main goals.
Business Weekends are perfect for testing your idea and taking the main steps while creating your startup, even when seeking feedback on an idea, a co-founder, certain skill sets, or a team to help you achieve.
Have you ever wondered what it takes to start a business?
Highs and lows, failures and successes, professional and personal challenges?
The principle for all Techstars Startup Weekend program is that anyone can pitch their startup ideas and receive feedback from their peers. Teams develop naturally around the most popular ideas, which are then put through a 54-hour range of business model building, coding, design, and market validation.
The weekend comes close with presentations in front of local business leaders and another way for critical feedback.
Whether entrepreneurs create companies, find a co-founder, meet someone new, or learn a skill outside of their normal 9-to-5, everyone will leave the program more to manage startups' and exciting world.
The program is a Techstars Startup Weekend Edition. Participants must pitch their ideas like Education, Technology, Health, Environment, Disability, and work on constructing a Minimum Viable Product MVP to move their idea to the next step.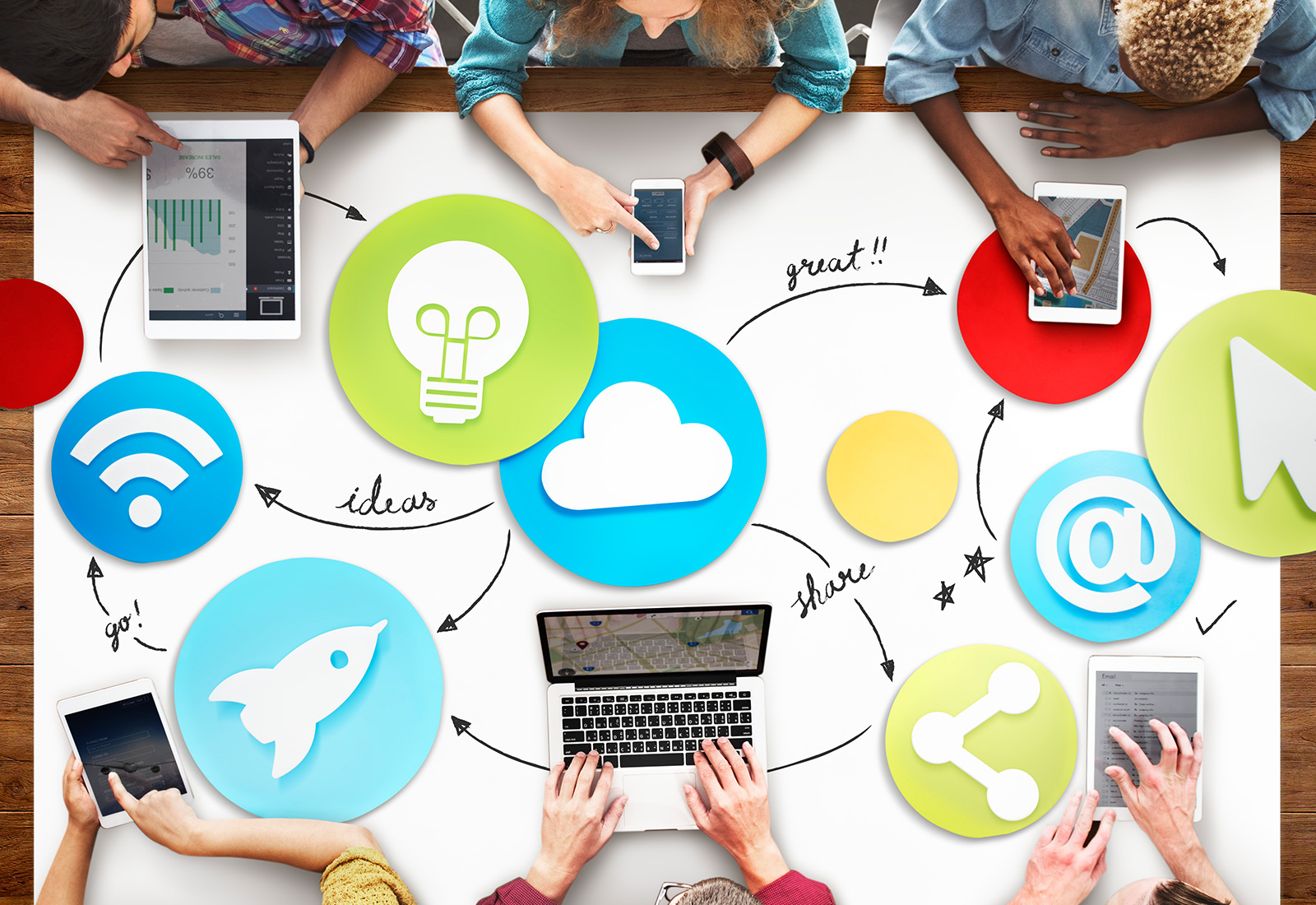 Participation Agreement Terms: Our responsibility is to give you a great way to learn. Our purpose is for you to meet some wonderful people with whom you may potentially establish a business, develop relationships with coaches, and learn from your peers. The group is a collaborative venue for sharing, building, learning, and having a good time. As a result, you agree that you or others shared during the program will contribute to your overall experience and community by reporting back as a player. If you are concerned about someone stealing your ideas, you should either reconsider your participation in the program or refrain from giving specifics about your proposal.
You commit to being inclusive of all people and their as a member of your entrepreneurial community. You save to show yourself properly, treat everyone with respect, and take proper care of the program. You believe that you are responsible for everything you cause. You can also decide not to hold Startup Weekend with your local volunteer team for failure, damage, accident, or other unforeseen program.
Sybersify
They are supporting all emerging entrepreneurs and startups during the early stages of their businesses without encumbrances and with a helping hand. Each startup has a mission and vision to change the industry, according to Cybersify. Every business owner's first choice for help and support is Sybersify. In addition to brand development, licensing, digital marketing, and all certifications, Sybersify handles all of these topics. In addition, the Cybersify team gives services, from IT support to legal services.
Sybersify specializes in helping startup businesses become professional and successful. Startups are dreams, sweat, and hard work, but this also have risk and uncertainty. As a one-stop solution to rapid growth in the ever-changing market, Sybersify gives aspiring entrepreneurs the chance to succeed in the competitive market. Businesses lose hope and often change in the market. In matters of growth and development, many professionals stand straight to keep the flame of hope and chance . Time and management are supported by a team of professionals, which leads to lower economic investments.
In starting a business, and there is no help available to them. It is hard to start a business from scratch without a great of inertia, strength, and money. In addition, there is time and while traveling to different places. 
The most important element for every person is saving time and money. Since all services are provided under one roof, costs are reduced, and customers receive more affordable services. In addition, a team of professionals caters to the customer's comfort by giving them services that address their needs and make them feel like they are at home.
The customers have shown their faith in Sybersify through its benefits, making it the best solution for all digital needs. As a result, despite its short lifespan, Sybersify has attracted a national and international audience. In addition, customers enjoy the convenience of the company's solutions. 
Sybersify is one of the best options due to the presence of professional and legal consultants. Sybersify's main features are quick and cost-effective solutions.
The firm specializes in corporate and legal services, including corporate secretarial to corporate compliance. In addition, all domains serve business consulting, accounting, and other services. Qualified professionals work with customers to ensure that their ambitions come true and provide high-quality software and IT services. In addition, Sybersify delivers multiple IT services that aid in developing businesses and brands.
Graphic Designing services include logo design, which is the company's game-changer; a memorable logo draws many people at once. In addition, the company provides packet design and business design kits. One of the benefits delivered is website design and development. An appealing website draws tourists who eventually become long-term customers. The business also provides digital marketing, which is the driving force behind today's meeting, also SEO-based material that aids in ranking high in search results.
Sybersify has a fantastic management staff that strives to serve customers with fulfilment. All of the team's key characteristics include the ability to serve consumers with respect and make them feel safe and respected.
They've honed their soft skills, resulting in effective communication and security awareness training. Akshansh Agarwal and Aakanksha Singhal are the founders of Sybersify. Akshansh Agarwal, the chairman of Sybersify, drives the company with his positive attitude and thorough understanding of business and marketing. His knowledge has aided the company's growth as a franchise and has helped consumers increase their profits. More than 500 people have been employed since the company's inception, and they are all working together to help entrepreneurs develop.
Customers are at the heart of Sybersify, and it evolves around them. Sybersify's corporate office is located at Subhash Nagar, Awas Vikas Kashipur, Uttrakhand. Other locations include Model Town, Karnal, and Gurugram in Haryana.
Company overview
| | |
| --- | --- |
| Legal Name | SYBERSIFY SOLUTIONS LLP |
| Industries | Finance |
| Founder(s) | Akshansh Agarwal and Aakanksha Singhal |
| Founded Date | 23 January 2020 |
| Total Funding Amount | NA |
| Investors | NA |
PartsBigBoss
Considering how much it costs to maintain your dream car, owning the car becomes a nightmare. The lure of free service coupons will soon wear off, and you will no longer be able to save money on repairs and maintenance even with access to warranty and extended warranties. As a result of your ignorance of auto parts, the local workshops apply acid to the wound.
PartsBigBoss, an online marketplace to purchase and sell automotive spare parts, has changed the scenario, and we no longer need to deal with the pain of buying and selling auto parts. Auto parts manufacturers cannot reach out directly to their end customers under the B2B model. PartsBigBoss overcome that gap by providing high-quality and priced products to customers. PartsBigBoss, the parent business of a company that has been distributing automotive parts online for 25 years, enjoys a network of manufacturers and can give its customers an array of attractive discounts and low prices.
The goals set by PartsBigBoss, though just the beginning, are important. According to them, it must completely overhaul the existing model for vehicle repair. In addition to this, they provide their users with a hassle-free website that makes use of the site easy. You can see the effort to make it functional with just a glance at the website.
Type the name of the vehicle spare part you require into the search box and hit enter. You will be given a list of all the goods. You can refine your search by entering your vehicle's make and model. They promise you can have what you desire there in front of you with just a few clicks or a few more. And it is, without any mess, a valid promise. The product page includes a full explanation to assist you in determining it is suitable for your vehicle. That's all there is to it; you're done!
Their blog section, The Automotive Evolution, has a fantastic selection of engaging articles complemented by appropriate videos that appeal to all car lovers.
PartsBigBoss' main goal is to get car owners to buy high-quality, genuine parts at a low price and install them by their chosen mechanic.
That PartsBoigBoss hopes to address shortly is that most automobile owners prefer approved service centers to local workshops because the validity and quality of the products they quote are questionable. However, this has an important impact on car owners' wallets. The PartsBigBoss will soon find a solution to this as well.
Though it is too early to say how PartsBigBoss will alter the dynamics of the nation's auto repair market, their start and performance thus far have been great, indicating a whole new universe of appealing benefits for car owners.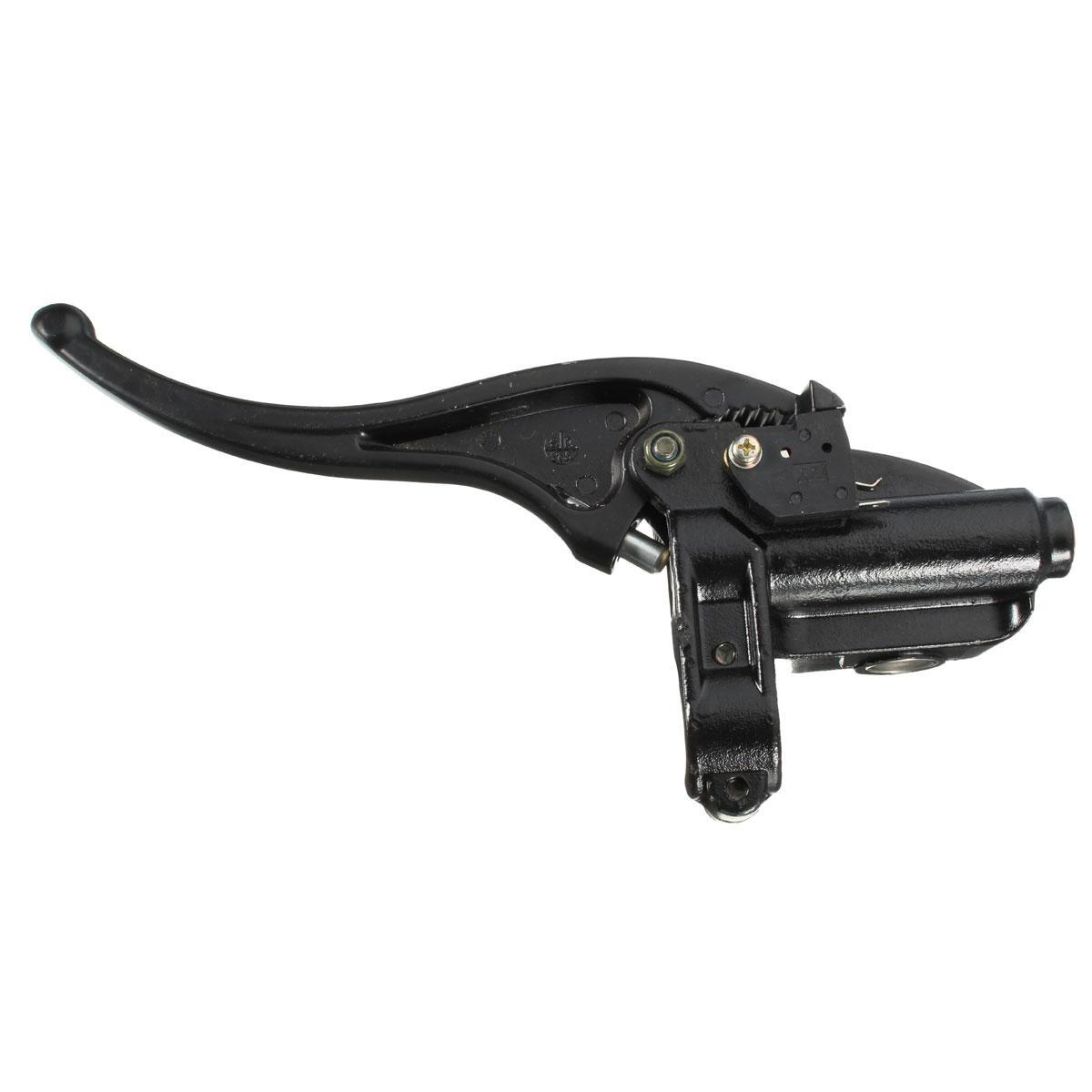 Company overview
| | |
| --- | --- |
| Legal Name | PartsBigBoss Limited |
| Industries | Auto parts |
| Founder(s) | Veekay Hydropneumatics |
| Founded Date | 09 March 2018 |
| Total Funding Amount |  NA |
| Investors | NA |
Mcube
Businesses can instantly connect with customers round the clock with MCube, a cloud-based telephony solution. Integrating MCube cloud telephony software with a CRM program gives you your leads and boosts sales outreach.
CRM software is integrated into this cloud telephony solution to make your job easier. In addition, a range of automated call management features are available through Mcube software, as business email, virtual PBX, call tracking, marketing automation tools, and many more. As a result, customers for example Starbucks, Mahindra SSG, and Chai Point enjoy the ease of deployment and usage.
Company overview
| | |
| --- | --- |
| Legal Name | MCube |
| Industries | Fuel Capital, Streamlined Ventures |
| Founder(s) | Charles Yang |
| Founded Date | 2010 |
| Total Funding Amount |  $37M |
| Investors | 10 investors |
Loginworks
Enterprises strive to achieve real-time and high-quality data to make better business decisions, and the benefits of harnessing big data become increasingly apparent. By providing enterprises with actionable insights, strategy formulation, analysis, and real-time monitoring data, Loginworks Softwares Inc, headquartered in Ghaziabad, fulfills this need. As part of DataStream's service giving, the company gives Data Mining and analysis services. For analytics, new solutions, and competitive pricing, the data-mining firm converts unstructured data into structured data.
Loginworks Softwares' data services cell provides data mining services and has over 60 professionals with experience. They work meticulously to manage customers' data requirements, starting with writing evidence of concept, coding, collecting data, testing data and reporting. Loginworks CEO & Founder Dheeraj Juneja, Loginworks tracks 300+ sources each week, processing 30 million documents every week for customers in the USA, Europe, and Australia.
The software company Loginworks Softwares delivers a large volume of valuable data in proper time frames that help its customers make well-informed decisions. It is worth mentioning that a top retail intelligence company from North America a scalable solution to extract data from millions of data founded on data from 100 banners and thousands of locations and timelines allowed the company to act on the data to expand its market reach. Thanks to Loginworks' rapid customer-centric solution and 100% accurate data, we provided insight into the customers' needs. 'Whichhobbystore.com' is Loginworks' own, and thus the company's only search site targeted at the RC hobby market is another testament to the work that Loginworks has done in data mining.
Today, it needs a large amount of information from many other websites and databases. On the other hand, Web data is notorious for posing multiple blocks in mining due to its nature. As a result, the data mining process should be performed at regular intervals. Second, you must know how your competitors in the market and their shortcomings and strengths, and you must discuss the prospects of mining their marketing and distribution strategies. Loginworks addresses these issues by collecting data from the internet, which is today's most important source of information.
Failure to give high-quality data in infinite amounts is important, and customers are more worried about quality than price. That's where the competition is, and Loginworks has a leg up on the competitors thanks to its skill in supplying high-quality data. In addition, the company wants to extend its through new collaborations and deliver positive solutions to big retail chains like Amazon, Wal-Mart, and forthcoming online stores. "Our cooperation with Retail Data in the United States is beneficial to our DataStream business," Dheeraj says.
Company overview
| | |
| --- | --- |
| Legal Name | Loginworks |
| Industries | IT solutions |
| Founder(s) | Dheeraj Juneja |
| Founded Date | 2006 |
| Total Funding Amount | $12.6B Total Funding Amount |
| Investors | 2,703 Number of Investors |
Sindhuja Microcredit
Carpediem Capital invests $4 million in Sindhuja Microcredit, a start-up that provides microfinance to women. This series-A funding will be used for exploring its footprint and exploring new markets in addition to technology advancements.
Due to the attractive demographics of rural markets, we see Sindhuja Microcredit growing. In addition, Sindhuja's impact on financial inclusion and female empowerment is very impressive. Carpediem Capital's founder and managing director, Abhishek Sharman, said, "We see value in developing this platform."
The start-up, founded in 2018 by Abhisheka Kumar and Malkit Didyala, both IRMA alumni with over a decade of experience in the microfinance industry, focuses on using technology-driven solutions to provide financial services to financially excluded bottom-of-the-pyramid households.
"The monies raised will be used to expand our impact in existing states and explore new areas and develop technology," stated Abhisheka Kumar, managing director of Sindhuja Microcredit.
The start-up of women entrepreneurs in India's rural areas has 23 operational outlets and 28,977 active consumers. In states like Bihar, Uttar Pradesh, and Jharkhand, about 90% of its branches are in rural areas.
Next year, the firm is pioneering cashless disbursement and will be completely cashless in a traditionally cash-based rural economy. In addition, it addresses financial inclusion in the hinterlands by taking a novel approach to traditional microfinance by emphasizing technology to improve the client experience.
Company overview
| | |
| --- | --- |
| Legal Name | Sindhuja Microcredit |
| Industries | New generation and innovative Microfinance company |
| Founder(s) | Malkit Didyala, Abhisheka Kumar |
| Founded Date | 2018 |
| Total Funding Amount | $12.7 m |
| Investors | NA |
Pixr8
25 lakh has been raised in seed funding for the online business media platform Pixr8 News. As a result of the new capital, the media platform will be able to expand its customer, reach new readers, and recruit new talent to help grow its business and market reach.
This seed funding has come at a crucial time, and we feel lucky to have raised it. Mr. Nitish Singh, the CEO and founder of Pixr8 News, said they now expect to expand their business in India and internationally with the new funding.
According to Nitish Singh, we have grown during such challenging times in digital media has been due to our technology-driven approach. Our approach focuses on publishers, platforms, and communities. "With this new funding, we are now better ready to take advantage of this differentiated approach and scale into new markets in the Middle East and the United States."
In 2014, Nitish Singh founded the company Pixr8. The platform serves Startups, SMEs, and businesses.
Company overview
| | |
| --- | --- |
| Legal Name | Pixr8 |
| Industries | Promoting entrepreneurship work |
| Founder(s) | Nitish Singh |
| Founded Date | 28/10/2014 |
| Total Funding Amount | NA |
| Investors | NA |
Sifipay
Several NRI investors have participated in SifiPay's new funding round for seed funding from HNIs. As a result of the raised funds, the Delhi-based startup plans to expand its reach to Indian and other Asian online merchants and show them simple online payment options.
With Navneet Makharia and Om Shanker Sharma as the members, SifiPay was founded in 2020. Payments can be made from end-users via credit/debit cards, net banking, and popular digital wallets. This is accomplished by providing a connection between the merchant website and other banks, issuing institutions, and payment networks.
Over 100 online businesses have since started using the platform since its launch, and the company says the amount of transactions it processes is increasing at a 100% monthly rate. In addition to hiring and product development, business acquisitions and growing strategic partnerships will be performed using the seed capital received from the HNIs.
Indian merchants will be the first targets of Sifipay. Sifipay's dream is to become one of India's most reliable payment gateway solutions.
Its team worked on other projects for several years before launching Sifipay. They realized that integrating payments into products and services was the most challenging work in that period. 
Despite the rapid growth of the country's online economy, online payments in India have lagged, Navneet Makharia says.
"We have a strong and experienced development team. As a professional payment gateway provider, we can pinpoint our customer's needs. Om Shanker Sharma shared his experience of living up to their expectations. 
In addition to dealing with banks, businesses need the integration of payment gateways, which can complicate for people who lack experience with modern technology.
Om said, "Sifipay already has partnerships with multiple financial institutions.". Its technology, including payment API, is easy to set up and user-friendly.". Numerous Indian online merchants support Atma Nirbhar Bharat Abhiyan in the of Covid-19 lockdown.". Social media platforms like Facebook and Instagram allow them to sell their products. Payment links from SifiPay can be made by online merchants and sent to customers.
In the words of Mr. Ataullah Khan, one of the company's key investors, "Digital payments will be a cashless economy in the future." Currently, they are an important part. Moreover, a reliable & homegrown payment to be necessary given the country's mobile technology and internet services boom. Sifipay bridges this market gap in a' Swadeshi' way.`
Company overview
| | |
| --- | --- |
| Legal Name | Sifipay |
| Industries | Payment gateway platform |
| Founder(s) | Navneet Makharia, Om Sharma |
| Founded Date | 25/12/2019 |
| Total Funding Amount | $91.1M Total Funding Amount |
| Investors | 478 Number of Investors |
GreenGST
With GreenGST, it will meet a product from Moglix, your GST compliance requirements from one source. In addition to automating and ensuring GST compliance, we give professionals in commerce, manufacturing, and automation. Green GST makes the GSTR filing process evn when you are a buyer or seller. Using GreenGST, you can create invoices, reconcile your GST, and file reports.
Company overview
| | |
| --- | --- |
| Legal Name | GreenGST |
| Industries | Cloud-based GST filing platform for businesses |
| Founder(s) | Rahul Garg |
| Founded Date | 2015 |
| Total Funding Amount | $153.8M |
| Investors | 32 Number of Investors |
Cleardekho
Venture Catalysts has given Rs 2 crore in budget eyewear brand ClearDekho's pre-Series A round. Many prominent investors participated in the game of funding, including Windrose Capital, Samyakth Capital, Yogesh Chaudhary, and Krishnan Akhileswaran of Apollo Hospitals.
In addition its market presence and team size, the startup will also make healthy its operational backend.
Furthermore, the company launch private-label brands in the budget category and expand its product portfolio.
ClearDekho is a startup eyewear brand, optical retail chain, and consumer brand that has developed a standardized approach to providing affordable, high-quality, omnichannel optical solutions.
With the opening of 25 stores in Delhi, Haryana, Uttar Pradesh, Uttarakhand, and Rajasthan, ClearDekho claims to tranform eyewear retail outlets into branded stores.
Six months after starting its operations, ClearDekho claims to have served more than 50,000 customers.
With a franchise business model based on asset-light franchises, the company aims to open 100 ClearDekho stores across India.
The Indian eyewear market is expected to reach $43,000 crore by 2020, according to a research report by ASSOCHAM. ClearDekho looks to tap into the unorganized optical retail market since very few branded optical retailers in the country.
Lenskart has been investing and acquiring in this space with one of the top eyewear brands. The Delhi-based company recently announced that it would invest $2-3 million into startups that can help deliver affordable eye health solutions, thanks to its $100 million in the kitty from investors including Ratan Tata and Kris Gopalakrishnan.
Company overview
| | |
| --- | --- |
| Legal Name | ClearDekho |
| Industries | Internet |
| Founder(s) | Saurabh Dayal, Shiv Singh |
| Founded Date | 2016 |
| Total Funding Amount | $6.3M |
| Investors | NA |
Spayee
Spayee, a Noida-based startup in the edtech field, has been acquired by graphy, an Unacademy Group company, for $25 million.
A press release stated that the acquisition seeks to strengthen Graphy's market leadership role in designer -based economies.
The graphic provides educational content designer with a platform to increase their audiences, monetize their skills, and host lives cohort courses. Users can create a school 60 seconds.
Spayee will stay an independent company following the acquisition. Over 2,000 platforms were launched with Spayee by designer and businesses alike.
By allowing content designer to create audio and video tutorials, PDF documents, quizzes, assignments, and live classes, Spayee was launched in 2014 by Sandeep Singh, Gourav Kakkar, Aniruddha Singh, and Vijay Singh.
In January 2020, Unacademy Group began a series of acquisitions. In July of this year, Rheo TV was acquired by the edtech unicorn. Approximately $3.44 billion was the valuation of the Series H round, which closed in August.
An entrepreneur comes up with their winning idea when they read the Turning Point series of short articles. Graphy, a division of Unacademy, recently acquired Spayee.
They didn't know that their efforts would take day seven years ago when they started Spayee with Gourav Kakkar, Aniruddha Singh, and Vijay Singh. 
It was not the moment the company started up but rather when they did not give up that led to a change in the startup.
Spayee was founded in 2014, a white label company that allows anyone to market online courses and sell them. Payee's platform lets content designer take courses by uploading audio and video tutorials, PDF documents, quizzes, and assignments. 
In a value worth $25 million, Graphy acquired the edtech startup from Unacademy. It launched the white-label product in 2018 rather than in 2014, when Spayee Labs was first established. During their time at Innodata Inc., a U.S.-based publishing company, the two  for the UPSC exams. During the preparation, they gathered the notes like newspapers, magazines, YouTube videos, and other websites. 
It was a challenge to manage these resources properly. I tried bookmarking, but it wasn't effective," says Sandeep.
As Innodata employees, the four friends felt that Indian education. But according to Sandeep, turning books digital is disrupting the books and publishing industry. 
Times Internet funded and incubated the idea through TLabs. In 2014, Sandeep and his colleagues resigned from their jobs to work on Spayee after TLabs backed the idea. 
The plan then was to create an intelligent e-book platform where relevant resources are automatically updated from the sources of predefined content," recalls Sandeep. But, according to him, they were all new entrepreneurs at that time, so they had no clue what to expect next.
Spayee took off this way. But, of course, there were hiccups along the way for Spayee, like any other entrepreneurial journey.
When challenges presented themselves, the founders were forced to iterate and pivot the product.
Founders of Spayee discussed closing the company in 2018." However, the decision to give it another shot made Spayee successful, says Sandeep. 
I did not come from IITs or other prestigious institutes, and we were all regular college graduates. Despite our failure, we don't want to carry that message to younger and aspiring founders who don't have college degrees. So then we shifted to white-labeling, and our hustle was rewarded," explains Sandeep. 
We provide platforms to help designer launch business websites and mobile apps that host, market, and sell their courses in audio and video tutorials, quizzes, live classes, PDF files, assignments, and automatic payment gateways. With the rise of Coronavirus in recent years, Spayee reprioritized its product development pipeline to accommodate features for example live classes on the platform.
Within a few months of the pandemic, the team launched Spayee's course platform, reached 1,000 customers, and became profitable. The platform is used by 3,000+ designers, including Sensibull, eSaral, 5paisa School, Payu Academy, Edu91, Art of Living, Rachana Ranade, and Sriram Academy.
Sandeep tells a story about meeting the team of the edtech unicorn for different business collaborations. Still, upon realizing that the two startups shared a similar vision to empower teachers, they transitioned into the purchase in two months. Despite being a part of Unacademy, Sandeep explains, Spayee continues to work independently and aims to support designer -driven economies.
Company overview
| | |
| --- | --- |
| Legal Name | Spayee |
| Industries | E-Learning  |
| Founder(s) | Gourav Kakkar, Sandeep Singh, Aniruddha Singh, and Vijay Singh |
| Founded Date | 20 Feb 2014 |
| Total Funding Amount | $20K  |
| Investors | NA |
edited and proofread by nikita sharma