Business
Top 10 Promising & Scalable Startups In Faridabad
Top 10 Promising & Scalable Startups In Faridabad
Startups in the Faridabad ecosystem have a platform to connect and create synergy through the FSN (Faridabad StartUp Network). As a not-for-profit community incubator, Fresno Startups Network will pool resources from willing group members and act as an angel investor. In addition, members will be able to receive crash landing support.
In the beginning, this group is creating a culture and ambiance for fostering innovation and creativity in Faridabad that will fill the gap between Faridabad and the lack of startups. Our mission will be to build a community of entrepreneurs where they can share ideas, generate, exchange, and validate them, find mentors and advisors, and find co-founders.
We have assembled a team of Mentors with diverse backgrounds and experiences who will make their knowledge and skills available to budding entrepreneurs free of charge. In addition, FSN will organize meetups throughout the year at regular intervals. Our mission is to nurture creativity and innovation with people from a various backgrounds – students, professionals in the field, business leaders, retirees, and anyone who believes in helping seeds (ideas) become trees (enterprises).
As part of its outreach program in Faridabad, Venture Catalysts, India's first integrated incubator and accelerator platform, sought to reach out to the growing community of investors, industrialists, and HNIs to highlight the area startup companies as a high-potential asset class. As a result, venture Catalyst will build a center of excellence in Faridabad to house aspiring startups and leverage the region's industrial infrastructure to create an ideal launchpad for young companies. 
It was held at the Radisson Blu Faridabad on the 13th of July. Many luminaries and prominent businesspersons attended the event, including Dr. S K Goel – Star Wire India Ltd, SK Jain – Indo Autotech Limited, Rakesh Gupta – RPS Group India, Manoj Tantia – Techno Springs India Pvt Ltd, Ravinder Gupta – PR Packagings Ltd, and Suresh Chandra – Grand Columbus Schools, among others.
Venture Catalysts' managing partner Aayushi Jain said that its Faridabad event saw attendance by local business community members. In addition to the industrialists and HNIs, about 170 investors from Faridabad attended the event. Participants also appreciated the startups' presentations that has strong business ideas and were highly engaging. Considering that most of the audience has never otherwise participated in this asset class, the entire session was eye-opening for them. A number of them expressed an interest in joining Venture Catalysts themselves and investing in startups together."
Venture Catalysts co-founder Dr. Apoorv Ranjan Sharma attended the event as a guest of honor. "Aayushi and Rishabh have done an amazing job for Faridabad in implementing this first-of-its-kind investment outreach program," Dr. Apoorv Ranjan Sharma stated. Businesses in the area have a strong sense of innovation and want to do something new. Developing businesses fit for the future will require effective collaboration between innovators and the industrial community.
"The objective is to get HNIs in Faridabad involved in an alternative asset class, namely start-ups," said Rishabh Jain, Managing Partner at Venture Catalysts. After establishing a foundation, the Faridabad center can become an incubation center for entrepreneurs and businesses with a high rate success. This will allow them to achieve their mission and thrive.
We are one of India's largest investment networks and enablers of start-ups. Through its efforts to reach out not just to potential angel investors in major cities but also across tier-II and III cities, VCast has become India's largest and most successful angel investment network. In addition, venture Catalysts is a comprehensive business incubator that offers access to funds, mentorship, and international exposure for emerging businesses in India, by connecting them with the resources they need.
Fizzy Fern
Looks are important to everyone. Studies have shown that looking good makes us feel good, but it can also result in increased earnings, a higher level of confidence, and higher chances of getting a job. Our skin is an integral part of our appearance. We look better and healthier if our skin is soft and flawless. The global skincare products market has been growing rapidly because of this.
The skincare market used to be flooded with harmful cosmetic products which harmed the skin over time. However, since more research has been conducted on skincare products, people are more aware of the risks of chemically-containing products. In other words, consumers today are seeking skincare products that are natural, ayurvedic, and chemical-free.
Fizzy Fern's mission is to manufacture premium quality skincare products that are chemical-free and soft on the skin, considering the growing demand for non-toxic skincare products. Sulfates, parabens, and other harsh chemicals are not used in these products. They are also free of cruelty.  
Approximately $1,510 Million in revenue came from India's skincare segment in 2019. In 2019-2023, the market is expected to grow at a CAGR of 2.5%.
Robin has always been passionate about skincare. He realized that proper skincare products are crucial for combating the negative effects of pollution and stress in today's society, as they make one appear and feel healthy and beautiful. Nitasha was naturally interested in skincare because she was a girl. Over a few years, they continued to investigate the concept. They ultimately decided to plunge because They had manufacturing facilities on the premises extended family.
Face care, body wash, scrubs, lip care, body lotions, and body massage oils are all available from Fizzy Fern. In addition, the company offers a line of men's skincare products. Fizzy Fern aspires to become a brand synonymous with high-end gifting.
As a result, the company has created attractive boxes featuring various skincare products suitable for gifting.
We're a skincare company that puts a lot of emphasis on the unboxing process.
Fizzy Fern's products come in one packaging. The products are packaged in attractive cardboard tubes, giving them a high-end appearance.
The Fizzy Fern business model has embraced the hybrid distribution channel from the start. As a result, fizzy Fern products are accessible on all major e-commerce platforms such as Smytten, Nykaa, Amazon, Flipkart, PayTM, and at select offline retail locations such as Chennai Hyderabad, Bangalore, and Dehradun.
As previously stated, the first users came through online markets like Amazon, Nykaa, and others. Fizzy Fern's Face Pack, Hair Oil, Sunscreen, and Rose Lip Balm were with the company's first customers' favorites. Thanks to good and exceptional word-of-mouth publicity, the company gradually extended its customer base.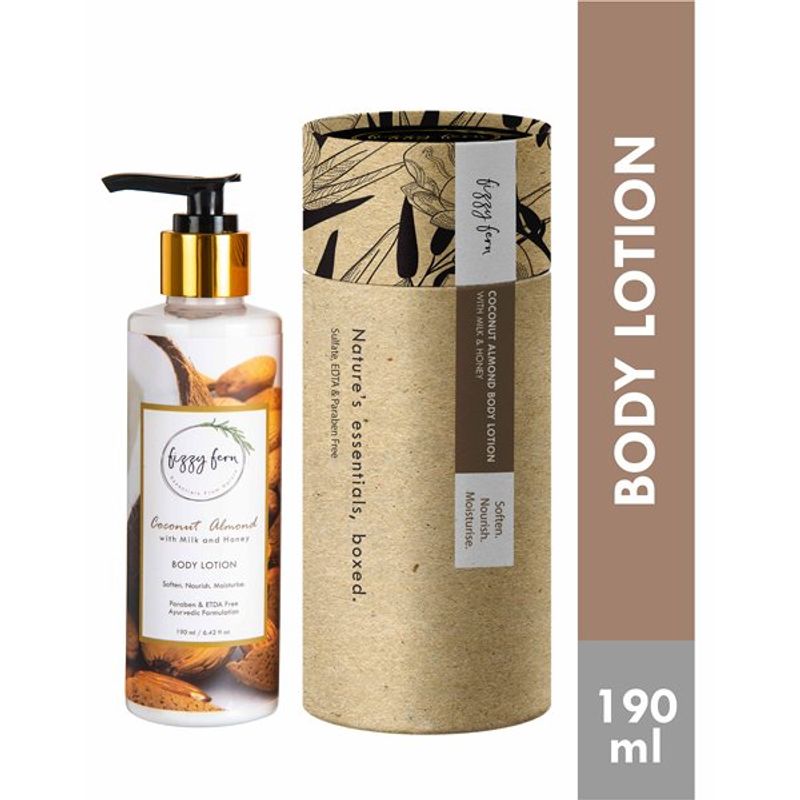 | | |
| --- | --- |
| Legal Name | Fizzy Fern |
| HeadQuarter | Faridabad, Haryana |
| Founder | Robin Chopra, Nitasha Chopra and Sugam Mehtani |
| Industry | Cosmetics |
| Founded Company | 2017 |
| Funding | Bootstrapped |
| Parent organisation | Pristle Products Pvt Ltd |
Shinysleep.com
We sell orthopedic mattresses online at Shinysleep.com. Fabric with quilting and memory foam is used to make the products. Founded in November of 2017, Shinysleep has launched a wide variety of bedding products. Shinysleep was founded by Neha Chugh and Tarun Chugh. Sales and Marketing are handled by Neha, while Tarun handles research and development. 
Both are running the startup from the outset. Mr. Tarun has been interviewed. Because corporate sector workers often sit all day, back pain is common due to poor posture and incorrect sitting posture. Shinysleep's co-founder Tarun Chugh faced a similar problem as well. His colleagues also suffered from back pain, and he realized that this was a common problem.
As part of their original research, Tamrun found that most mattress sellers and shopkeepers cite a very common question to their customers: "What's your budget?"? However, in Tarun's view, this approach was incorrect: customer needs should always come first, not budgets!
First, they conducted online and offline research to gather as much information about mattresses as possible. Then, they started their business by selling to their friends and loved ones, giving them an initial boost and helping to give them the confidence to go forward. In phase one, they started selling online on their website shinysleep.com and e-commerce platforms such as Paytm, Amazon, Flipkart, etc.
A combination of High Resilience (HR) Foam and Memory Foam, orthopedic memory foam was their first product launched in 2017.
They prepare their products to meet their customer's needs and requirements before entering the market, and before entering this market, they are familiar with the flaws and loopholes this market has. Having a various mattresses for the middleman and upper-middle-class, we offer the perfect mattress based on each requirements.
The Shinysleep expert team assists each customer in selecting an ideal mattress that meets their needs based on various factors like lifestyle, body weight, sleeping position, age, etc. This helps them find an ideal mattress.
The average cost of manufacturing a mattress is around Rs 15,000, and Shinysleep mattress items range from Rs 8,000 to Rs 20,000.
Shinysleep made Rs 1.5 million in income in the first month of business and sold roughly 70 mattresses in the first quarter of 2017. Shinysleep now has an annual revenue of between 50 to 70 million dollars, including physical and online sales. In India, they sell tens of thousands of goods per month.
The mattress market in India is estimated to be worth Rs 10,000 crore. Shiny Sleep now competes with The Sleep Company, Wink&Nod, Cuddl, Wakefit, Sunday Mattress, and SleepyCat, supported by Sequoia Capital.
Every person has varied needs based on their lifestyle, body weight, age, and sleeping positions, with other factors. As a result, we provide mattresses based on needs rather than the price range. We believe in providing high-quality goods to all of our clients.
| | |
| --- | --- |
| Legal Name | Shinysleep |
| Industries | The Mattress Company |
| Founder(s) | Tarun Chugh, Neha Chugh |
| Founded Date |  01 Jan 2012 |
| Total Funding Amount | NA |
| Investors | NA |
Pickrr
Pickrr offers end-to-end delivery services through its AI-based marketplace. Picks and packs at the doorstep. The marketplace is closed to the public. A business can use this platform to book their shipping requirements and track shipments. It supports reverse logistics for more than 6k pin codes and ships internationally.
| | |
| --- | --- |
| Legal Name | Pickrr |
| Industries | Provider of AI & SaaS-based marketplace offering end-to-end delivery services |
| Founder(s) | Gaurav Mangla, Rhitiman Majumder, Ankit Kaushik |
| Founded Date | 2015 |
| Total Funding Amount | USD 16M |
| Investors | India Infoline, Amicus Capital Partners, Omidyar Network India, and 15 Other Investors |
Nirogam.com
Nirogam Ayurveda, one of India's oldest Ayurvedic e-shop brands based in Gurugram, will launch a new food division for its customers in the next few months. The company has distributed its Ayurvedic medicines for more than 20 years throughout India and abroad. Puneet Aggarwal, Chief Executive Officer of Nirogam, tells all about it in a chat with FFooDS Spectrum.
We are launching a new division called Mysca. The Ayurvedically fortified food items we will launch under the division include cookies, crispies, jams, etc. Incorporating Ayurvedic goodness into these food items can boost people's health while giving them a taste they will love.
By adding health to the taste, we add 'Swad mein swasthya'. In the future, we will launch Ayurvedic food products that will taste just like conventional food products. We will maintain the acceptance of the mass market in this way. Our unique combination of delicious food and good health will set us apart.
We will launch our new line for the general public by the second week of February after the soft launch for the close circle occurs in mid-January.
Several years of mastery have gone into developing the products by the highly qualified team of Ayurvedic doctors and chefs. In Delhi-NCR, a renowned bakery manufactures the products in large quantities.
We are, of course. Because we will launch our full product line online, it will be available throughout India. It means that people from all across the country will be able to live a healthier lifestyle while still enjoying the same wonderful foods they've always enjoyed.
Ayurveda is already well-known and widely recognized around the world. And following COVID-19, there has been a major increase in public knowledge of Ayurveda. People have become more aware of what they put into their bodies and are looking for strategies to improve their immune systems. We're providing them the option of eating food that's delicious and nutritious with our new line of food items. With Mysca, we hope to increase public acceptance of Ayurveda by incorporating Ayurvedic ideals with existing flavors that are popular with the general public.
The notion of Ayurveda as a medical science often hinders widespread acceptance, which is precisely what we are addressing by adding 'Swad mein swasthya' rather than vice versa.
| | |
| --- | --- |
| Legal Name | Nirogam Ayurveda |
| Industries | Medicine |
| Founder(s) | Puneet Aggarwal |
| Founded Date | 01/05/2009 |
| Total Funding Amount | $34.8B  |
| Investors | 3,148 Number of Investors |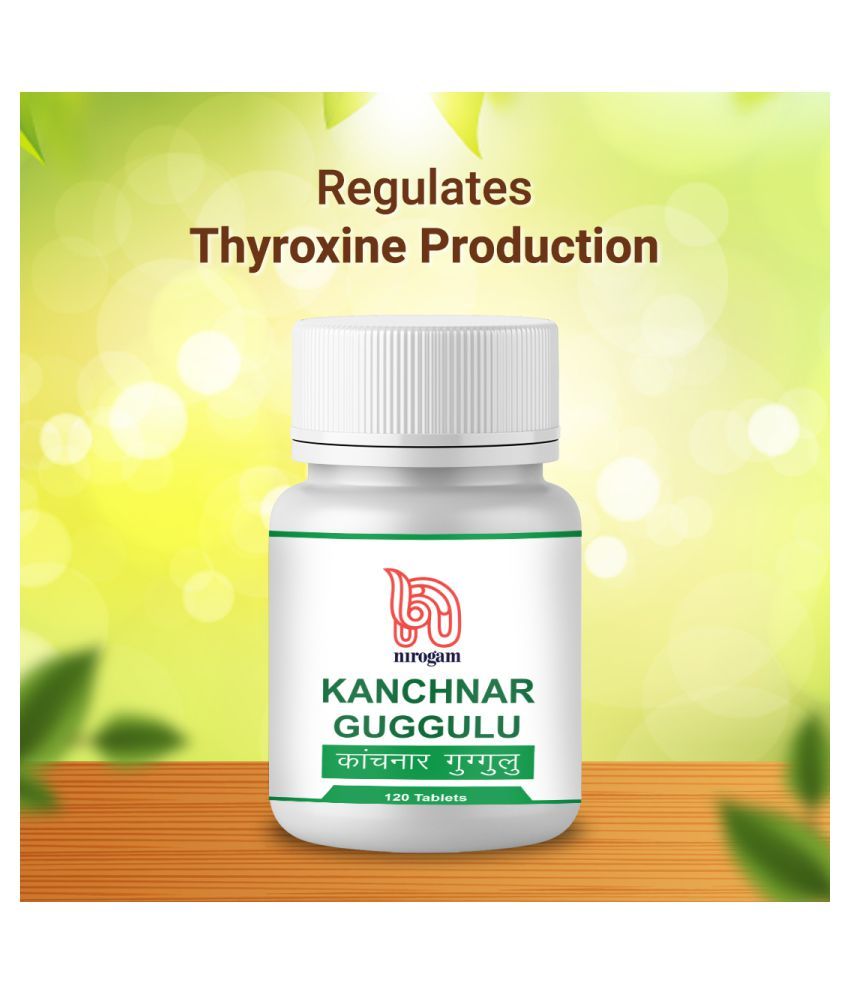 Bidaal
Mining industry solution suites based on the cloud. There are three products from 'WISE': Planning & Survey, 'SMILE' for detecting & signaling, and 'PAWS' for blind spot coverage. This platform analyses mining operations via the Internet of Things. Data collection, storage, and management software tools are provided.
Company Overview
| | |
| --- | --- |
| Legal Name | Bidaal |
| Industries | Cloud-based suite solutions for the mining industry |
| Founder(s) | – |
| Founded Date | 2020 |
| Total Funding Amount | NA |
| Investors | Startup Nexus  |
DesignerPeople 
Branding, packaging, and marketing are essential for a brand to stand out with its competition. They help a product build trust and customer loyalty. Therefore, small or large businesses must make marketing and branding of their products and services a priority.
DesignerPeople provides its clients with creative, customer-friendly design services, including creating new brands or reviving existing ones. We produce printing and digital marketing materials and specialize in branding, packaging, and visual communication.
In 2003, Megha Malik and her team founded DesignerPeople, a creative branding agency in Delhi, NCR. The company provides print and digital marketing services focused on branding, packaging, and visual communication. Our logo design, web development, packaging design, and branding services help our clients achieve commercial success for their products and services. To create successful and popular brands with the target audience, the company works with SMEs.
Founded in 2003, DesignerPeople has offices around the world. In the beginning, the company worked with only foreign clients. American, Canadian, UK, and New Zealand clients utilized DesignerPeople's services. American, Canadian, UK, and New Zealand clients used DesignerPeople's services. Indian SMEs were slowly maturing and understanding the importance of branding and marketing. DesignerPeople eventually established a presence in India in 2012.
Our launch in India coincided with an increase in interest in this sector. Our international clients and New Zealand office provided us with valuable knowledge and technical skills to help us stand out. In addition, our brand, marketing, packaging, and packaging services were increased later because there was an immense demand for them in India.
Megha said branding and marketing are essential for any business to bring in the majority of customers. In-store purchases account for more than 70% of all purchases, and most decisions are made in less than 5-7 seconds. As a result, the appearance of a product is critical in making a buying choice.
We use our creative expertise to produce engaging campaigns and intriguing packaging that help brands gain top-of-mind recall and new customers. We believe that a customer's first impression of a product is the most important factor in deciding whether or not to pick it up off the shelf and that the product's quality determines the remainder.
Therefore, we consider it a success if a product appears unique and appealing enough for potential customers to pick it up and check it out. This is our goal, and it is what will assist our clients get the most out of their investment.
In 2012, DesignerPeople launched its online business in India. As a result of their work and word-of-mouth publicity, the company could attract clients. Therefore, they used only the online medium to target brands. In addition, DesignerPeople also upgraded its advertising programs for social networks such as Facebook and Google Adwords.
To enhance its online and offline profiles, DesignerPeople joined various business networking groups in Delhi NCR, where it showcased its services as a marketing and design firm. As a result, Word-of-mouth is credited with 40% of the company's sales.
We believe the most important aspect of our business is the relationship with our customers. Being able to take care of one customer well is much better than advertising. Our goal is to get 10 out of 1 due to taking care of 1 client well, which will automatically lead to the recommendation of 10 more clients.
Megha noted that pitching multinational brands to collaborate with her was the most challenging task. For each one of them to get the business, the team had to conduct extensive research before pitching. One of the challenges was to meet all client expectations. The team faces constant challenges from the clients regarding budget, timeline, etc.
Company Overview
| | |
| --- | --- |
| Legal Name | DesignerPeople |
| Headquarter | Faridabad |
| Founder | Megha Malik |
| Industries | Marketing and Designing |
| Founded Date | 2003 |
| Parent Organization | DPPL Works Pvt. Ltd |
Navus IT Services
In the new digital economy, the prime motive of Amazon SPN is to bridge seller capability gaps by focusing on the Amazon Web Services initiative. Amazon dominates the e-commerce industry worldwide, surpassing all its competitors. Ratan Sharma founded Navus IT Services in 2017, a network of Amazon-authorized third parties.
Navus provides sellers with all the support needed to succeed on the Amazon marketplace and guides them through every sales process step. Following rounds of qualification and training, who chose us to work for Amazon.in. Thanks to ASPN, we have experienced an increase in revenue. "We have received assistance from Amazon teams at every step of the process, enabling us to support hundreds of sellers," he says.
A seller's dream is to sell on Amazon since it is with the top four IT companies. Amazon has put in place mechanisms to make it easier for millions of sellers to tap into the burgeoning eCommerce market. Despite this, Amazon SPN is a relief to sellers without online expertise or who are constrained by time and expertise to create and manage their online sales channel.
However, Amazon SPN comes like rain in the desert for sellers who lack the skills and time to build and manage their online sales channels. In 2007, the Navus founder worked for an IT company, but he dreamed of doing something different. So in March of 2017, Amazon became our first partner, and we haven't looked back since", says the young CEO.
During the past two years, Navus has gained major experience in Amazon networks and systems and has seen rapid growth in a short period. In its early days, it consisted of just 4 people, and today, it boasts a staff of over 100 Amazon-certified marketplace experts with direct access to Amazon's entire team 24/7.
With this platform, the seller will be able to manage their product listings, ad campaigns, reviews, and accounts in one place. In addition to setting up an Amazon storefront, running specials on low-selling items, and empowering top-selling items, Navus helps sellers resolve all types of Amazon marketplace problems.
Since becoming an Amazon Service Provider Network member, we have grown to serve 600+ clients, and those numbers are increasing every day as we serve clients with diverse GMS needs (even zero) and reach new heights (even reaching INR 1 Cr+ per month). It stands out from other SPNs due to its fair and affordable pricing policies and impromptu services that it offers sellers.
The company serves the largest clientele with the SPNs. Navus is not restricted to a single nationality due to its knowledge and training on Amazon. Some of the UAE's clients are with our over 100 international clients (USA, UK, CA, AU). In the coming six months, the SPN program will expand its services to more US marketplace sellers and work 24*7 to provide employment prospects to digitally-trained youth.
"Amazon has consistently guided us to increase the number of customers in this rapidly evolving segment and helps us promptly resolve various client issues and escalations. For such issues, Amazon has advised we set up a support department and structure, which greatly helped with resolution and smooth working", says Ratan.
Today, the company has a well-defined organizational structure that enforces a systematic approach that allows information to flow across organizational tiers (Account manager to TL to Super TL and management) for better decision-making and goal alignment. In addition, every Customer Service is backed by a capable Support department where customers can escalate their complaints. The query is sent to the appropriate department, and everyone understands their role.
Ratan's fate has been planned and defined by the Amazon SPN program, which has allowed him to dream bigger and flourish enormously. This operational excellence is the product of Amazon's unwavering assistance. Amazon Seller Flex Services, where some sellers are chosen and their warehouses are used to store products and tagged as FBA, may now be supported by the corporation.
"This is but one area of the company's 360-degree operations that we hope to grow soon. We are communicating with some such vendors and working internally to materialize it shortly, but it is not possible without Amazon," he says of future expansion ambitions. Navus' success story encourages everyone with an entrepreneurial mind who wishes to start a business one day. Anyone interested in joining Amazon's SPN program and dreaming big while working for the greater good can do it with sincerity and determination.
Company Overview
| | |
| --- | --- |
| Legal Name | Navus |
| Industries | IT Services |
| Founder(s) | Ratan Sharma |
| Founded Date | 2017 |
| Total Funding Amount | NA |
| Investors | NA |

AppBook Solutions
A school management software solution provider, AppBook Solutions offers ERP-based solutions. The system's features include fee management, expense management, student management, hostel management, attendance management, transport management, exam management, etc. Additionally, these can use the software for hospitals as well as banks.
Company Overview
| | |
| --- | --- |
| Legal Name | AppBook Solutions |
| Industries | ERP based school management software solutions provider |
| Founder(s) | – |
| Founded Date | 1998 |
| Total Funding Amount | NA |
| Investors | NA |

Connect2India
A part of the problem can only be solved by international trade, a mammoth problem. Small and medium-sized enterprises need Connect2India to meet their unmet needs. Rather than solving a piece of the puzzle, Connect2India presents an end-to-end solution created especially for Indian SME businesses to develop and promote their business.  
The clients of this startup appreciate that everything is handled under one roof from the beginning to the end, which adds value from the initiation to the execution stages. It offers a holistic perspective for counterparts (suppliers and buyers), enables the verification of the business, and mitigates risk. Accessible local resources, predictive analytics, and expert resources make the platform easy.
A global trade expert in technology and entrepreneurship, Pawan Gupta founded Connect2India and is its CEO. Through entrepreneurial instinct, constant innovation, and hands-on leadership, he has developed and grown businesses from scratch across various industry verticals over the past ten years.
In addition to being an Advanced Business Partner with IBM and SUN, Pavan signed up reputed global clients. As a result, global trade is worth millions of dollars for and between entities through the venture.
Pawan was previously CTO of one of the largest private enterprises in the world. His responsibilities included envisioning and leading technology strategies and visions for multiple enterprise software companies. In addition, Pawan previously worked for Fortune 500 companies like IBM, Siemens, HCL Hewlett Packard, etc., to implement enterprise products.
Through his London Business School degree, Pawan finds satisfaction in solving core business challenges, whether it is a Fortune 500 companies or in his ventures.
The MSME sector is at the heart of Indian economic growth. If India is to grow to a USD 5 trillion economy, it must empower and enable 65 Million SMEs to expand globally.
It may be the fastest-growing economy globally, but Indian trade is only worth approximately USD 0.76 trillion per year. Because of these challenges and the complexity of the process, less than 1% of 65 Million Indian SMEs enter overseas markets despite the Government's strong focus on SMEs. It is estimated that 20% to 25% of SMEs export to developed countries.
For SMEs to export and import globally, they need an all-inclusive solution and a partner that will go the extra mile to assist them. Therefore, MSMEs are exporting and importing and need Connect2India as their last-mile partner.
The Indian Government aims to boost India's global trade to USD 2 trillion within the next few years and take India's economy to USD 5 trillion. To achieve such a high rate of growth, however, it will be necessary to make considerable structural changes in all sectors of the economy, especially in the SME sector, which makes up the backbone and lifeblood of this country's economy. Moreover, as the current economic slowdown is expected to continue, it is becoming increasingly important for SMEs to diversify their offerings into multiple global trade markets to remain profitable, grow and prosper.
A country's economy will not be strong without its SMEs, but developing countries like India will be even more dependent upon them. As an engine of Indian economic growth, these sectors, including manufacturing, service industries, agriculture, apparel & textiles, food processing, gems & jewelry, alloys, polymer & chemicals, and packaging, have prospered over the past few decades. Apart from contributing a major margin to the country's GDP, this sector boosts the local economies.
Using an integrated global trade platform that enables and empowers Indian SMEs for end-to-end export/import, Connect2India has come up with a holistic strategy to address the actual concerns of Indian SMEs.
Connect2India helps SMEs of all sizes start and grow export and import businesses, discover new markets to export to or import from, gain access set trade with recognised and reliable partners at finance and logistics, or execute export and import orders with our international resources.
SME Export/Import is a one-stop solution for enabling and empowering small to medium-sized businesses:
Analyzing the Target Industry –

They provide comprehensive trade analysis and trade information to help you better understand the market. Their unique data science makes everything easier for SMEs, by providing crucial trade insights and analytics, you can make informed data-driven decisions.

Recognizing Genuine Trade Counterparties –

they assist in gaining access to global importers/exporters with a completely holistic view, trade history, sentiment analysis, identifying prospective customers, completing buyer/importer due diligence, receiving real-time global Leads notifications, and much more to enable safe and easy trade.

Preparing and Arranging Export/Import Orders –

They make it easier for SMEs to set export/import orders with our platform, strong global network, and the team of professionals, all while keeping your business needs in mind.

Trade Finance –

Through their large network of credit lending partners, SMEs can prosper and expand beyond their current bounds. They prioritize ease of doing things and minimal time commitment to increase efficiency and deliver sustainability to our trade partners via digital technologies.

Facilitating Export/Import Order Execution —

They manage all parts of supporting the processing and implementing a plan effectively of export/import order with their network of global trade service providers, thanks to their network-driven model made possible by technology.
An SME can access trade intelligence, trade insights, trade resources, trade tools, trade services, trade counterparts, trade finance, etc., by plugging into the platform.
Company Overview
| | |
| --- | --- |
| Legal Name | Connect2India |
| Industries | Business to business services |
| Founder(s) | Pawan Gupta |
| Founded Date | December 2015 |
| Total Funding Amount | NA |
| Investors | NA |
Farsight
HRMS solutions for small and medium businesses are Farsight solutions. Human Resource Management solutions include modules for recruitment, employee self-service, leaves, payroll, onboarding, separation, appraisals, learning & development, and employee performance analytics. Human Resource Management services are also provided by the company. A few of their clients are ZTE, Fairwood, Schneider Electric, Moserbaer, Whirlpool, Relaxo, and RS Brothers.
Company Overview
| | |
| --- | --- |
| Legal Name | Farsight solutions |
| Industries | Cloud-based HRMS suite for SMBs |
| Founder(s) | Pete  |
| Founded Date | 2008 |
| Total Funding Amount | NA |
| Investors | NA |
edited and proofread by nikita sharma