Let us talk about the insurance industry and the insurance startup announcing funding. Insurance comes under the financial intermediatory and is a commercial enterprise and a major part of the financial services industry. The aim of the insurance industry is to reduce financial uncertainty and help in making accidental loss manageable. This it does by substituting payment of a small, known fee, which is called an insurance premium, which is paid to a professional insurer in exchange for the assumption of the risk of a large loss and a promise to pay in the event of such a loss.
An Insurance contract has seven principles-
a) Utmost good faith
b) Insurable Interest
c) Proximate Cause
d) Indemnity
e) Subrogation
f) Contribution
g) Loss Minimization
Why should you get insurance?
Insurance is important in today's unpredictable world. Nobody knows which turn life will take, so in order to be secure, in order to make sure that one's future is safe, insurance is very important. Some of the reasons why insurance is necessary are as follows-

a) Financial Security – Irrespective of how much one earns, life is uncertain. So it is always advisable to have oneself and one's family covered. In case of an unforeseen event, one if ensured can get a payout for financial support.

b) Transfer of Risk-When one gets insurance, he is supposed to pay premiums to the insurer, thus making sure that during the time of the unfortunate event, the risk is transferred to the insurer.

c) Peace of Mind– Insurance confirms one financial security and also peace of mind. When one has insurance, one knows that he is secured, thus his mind is free of tensions and this is a very known fact, that no amount of money can bring in peace of mind.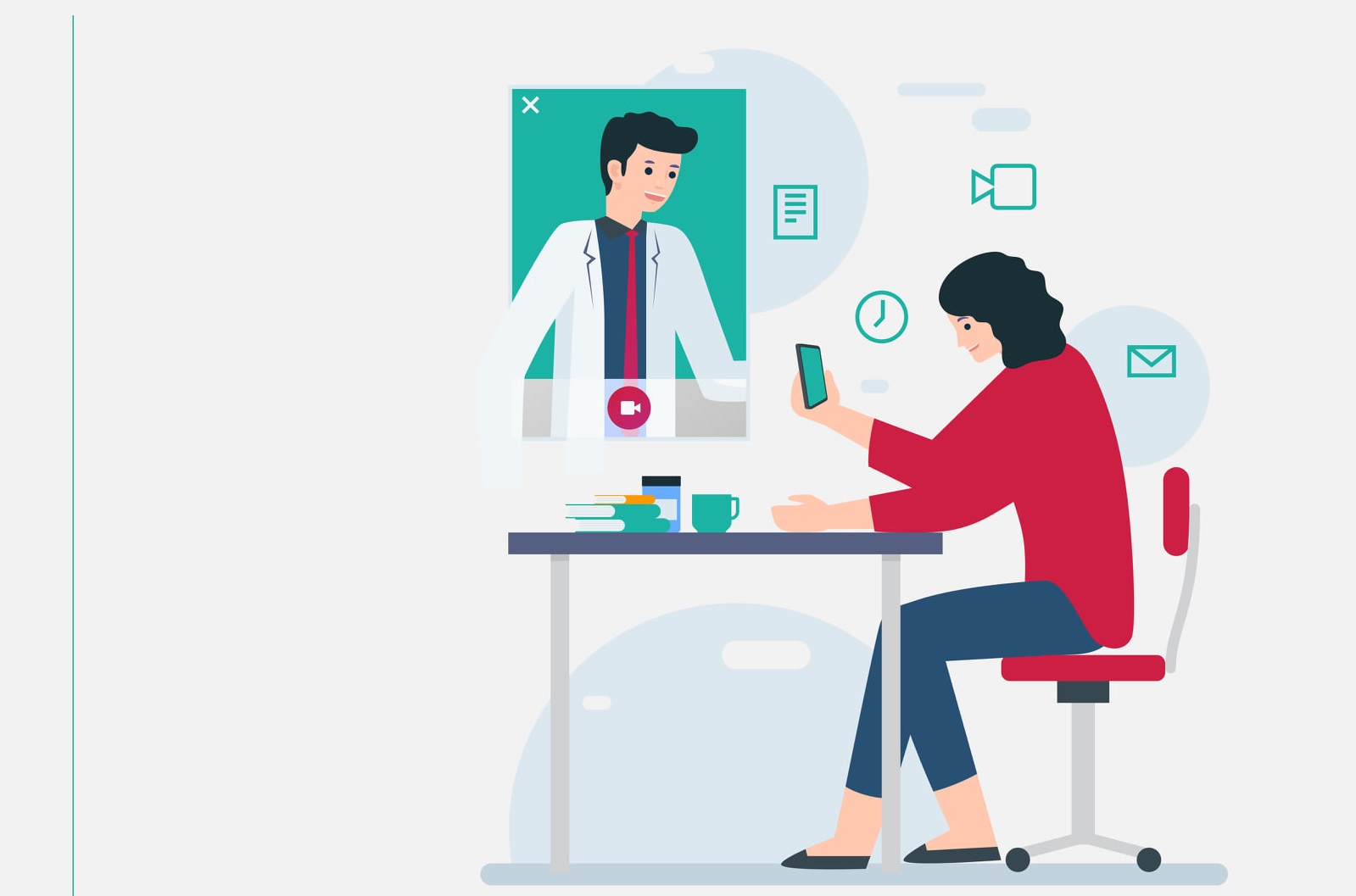 Insurance sector in India 
The insurance industry in India is divided into two parts- Life Insurance and Non-Life Insurance. It was started in India in the year 1870 when Bombay Mutual Life Assurance Society became the first insurer in the country. Then, many insurance companies were founded at the start of the twentieth century. In the year 1912, the Life Insurance companies Act and the Provident Fund Act were passed in order to regulate the insurance business of the country. 
Today, India has 57 insurance companies, out of which 24 are life insurers and the remaining 34 are non-life insurers companies. Among the life insurers companies, Life Insurance Corporation (LIC) is the only public sector company, whereas, in the non-life insurers, there are six public sector companies. There is one public re-insurer which is called General Insurance Corporation of India (GIC Re).
The overall market size of the insurance sector was expected to reach USD 280 billion by the year 2020. The life insurance industry is expected to increase at a CAGR of 5.3% between 2019 and 2023. Talking about the density of the insurance, India stood at USD 78 in FY 2020. 
The 15 insurance companies which are regarded the best in the Indian market are as follows-
•Life Insurance Corporation of India
•Max Life Insurance Company
•HDFC Life Insurance Company
•ICICI Prudential Life Insurance
•Tata AIA Life Insurance Company 
•Bharti AXA Life Insurance Company
•Bajaj Allianz Life Insurance Company
•SBI Life Insurance Company
•Reliance Nippon Life Insurance Company
•AEGON Life Insurance Company
•Aviva Life Insurance Company
•Birla Sun Life Insurance Company
•Kotak Life Insurance Company
•PNB MetLife Insurance Company
•Canara HSBC OBC Life Insurance Company
The future of the insurance sector in our country looks promising. People of different age groups, from various demographies, are now getting aware of the importance of insurance in one's life.

Funding of Insurance Startup 
The insurance startup, Loop Health, has raised funds worth USD 12 million, as announced on September 30, 2021. The round of funding was the Series A round of funding and was co-led by Elevation Capital and General Catalysts.
The other participants of the round were the investors like Khosla Ventures, which is led by Vinod Khosla of Silicon Valley, YC Continuity Fund, and Tribe Capital. Some of the angel investors which are participated in this round of funding were the Founder and CEO of NoBroker, Amit Kumar Agarwal, Founder and COO of Livspace, Ramakant Sharma, and co-founders of Meesho, Vidit Aatrey, and Sanjeev Barnwal. 
With this round of funding, the total funds raised by the startup have increased to USD 14 million. Previously, it had also raised USD 2.3 million in a seed round. The startup has also been a part of the Winter 2020 accelerator program of Y Combinator.  
The funds raised by the startup will be used to scale and expand the business and sales. A portion of the funds will be allocated towards product development through custom insurance products including wellness and physical healthcare clinics. It will also be engaged in driving strategic hiring, mainly in the verticals of sales and engineering. 
About the newly funded insurance startup 
Founded in the year 2018, Loop Health is the first health insurance broker with an in-house medical team that helps clients in taking care of their employees. It was founded by Mayank Kale, Ryan Singh, Amrit Singh, and Shami Raj.
It is engaged in providing group health insurance plans to companies of all sizes, that include a virtual primary care experience through the in-house medical team and network of service providers of Loop Health. The startup is on the mission to bring quality and value back together in healthcare. The startup not only just pays claims, but also is reliable in the terms of guidance for better doctors, better care, and lower costs. 
It is engaged in building a new healthcare platform that ensures financial protection from health risks and improves health outcomes. The Pune-based startup believes that it can make healthcare better for everyone in the country. It pays doctors to keep the employees of the organizational client healthy, and not just treat them when they are sick. It is building better healthcare from the ground up, as it has a team of elite doctors who are award-winning experts on nutrition, wellness, and family medicine. 
The traditional and legacy insurance companies do not provide coverage for most diseases for upto 4 years after purchasing it, but with Loop Health, 40% of the customers of the startup consult a doctor of Loop in the first three months on the plan. An estimation has been made that less than 15% of people in India have healthcare insurance and the plans work on hospitalization and medical procedures. The startup aims to change this by providing ongoing care so that there is no need to go to a hospital unless required. 
The startup, for the last 12 months has been working with more than 150 companies that show more than 50,000 total members. Some of the companies are Shaadi.com, rediff.com, Helpshift, Knorr-Bremse, Shoptimize, Weikfield, and Moonshine Meadery. The startup has the target to cover 1 million members by the end of the year 2022 and 5 million members across Southeast Asia in the next five years. 
The startup is showing good numbers, as it has grown 50% month over month in revenue, and has increased its employees from 10 to 80, who are operating in Pune, Mumbai, and Bengaluru, out of 80 employees, 15 are the care specialists. 
About Elevation Capital 
With headquartered in Gurugram, Elevation Capital is engaged in defining companies from the start. It has been on a breathtaking journey with some of the various startups, Paytm, Swiggy, Urban Company, Meesho, ShareChat, and many others. It has teams spread all over the country with members working from various parts of the country.
About General Catalyst 
Founded in 2000 and headquarters in New York, Cambridge, San Francisco, General Catalyst is on a mission to invest in powerful, positive changes that endure. The values of the venture capital are- Audacity of Ambition, Diversity of Thought, Depth of Relationship, Generosity of Spirit, Creativity of Approach, and Mindfulness of Impact. Some of the big companies it has been in partnership with are- Grammarly, GitLab, GUILD, HubSpot, Stripe, Canva, Oscar, and many more. 
What has been said about the deal?
Mayank Kale, who is the co-founder and the CEO of the startup, made a statement saying that when he was having a conversation with the potential customers, he came to know that half of them are first-time buyers of the insurance. He further said the half of the employees are asking for insurance so that the company has an advantage over the others. But with COVID 19, it has been the utmost priority to the people, thus showing a flipping of the sentiment. 
He further said that within the next 18 months, the startup will keep on adding more and more companies. He said that they want to be a trustworthy healthcare provider. 
Mayank Khanduja, who is the partner at Elevation Capital, said that this was missing in India. Insurance in this country is sold as a commodity, which people hold onto to never use. He further told that this is exciting about the startup, as it is providing corporate insurance, and takes care of the clients when they don't need hospitalization. 
The startup has something new and different to offer. We wish it good luck and a bright future.
Edited by Sanjana Simlai.