Stories
700% Increase In The Export Of Oxygen In FY21 By India Despite Thousands Dying Daily Due To Oxygen Shortage, Oxygen Supply Hindered In Delhi Due To Ongoing Farmer's Protest
India received more than 3.15 lakh cases on Wednesday, taking the death toll to be more than 2,104, making India the world's top country to have more than 3 lakh cases in a single day. Now, India has surpassed the worst-hit countries, the USA, Brazil, UK. The situation has turned horrendous now, as the people are losing their lives daily due to the lack of oxygen cylinders. The double mutant virus has become fatal, taking the lives of thousands of people every day and making them critically ill. In 2020, the virus was comparatively stable and less fatal, but it has become more dangerous with the mutation.
Reportedly, now there is a triple mutant virus in some parts of West Bengal, Delhi, and Mumbai. As India was already struggling to fight against the double mutant COVID, it has become more challenging with the emergence of a new virus. Due to oxygen scarcity, India's oxygen export to other countries reportedly rose to 700% as the people are dying due to it's scarcity.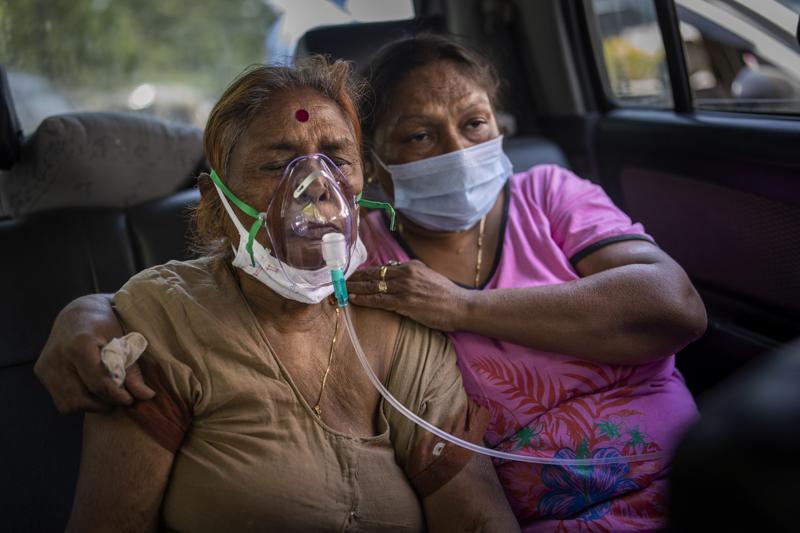 Even in such challenging times, the government merely cares about its citizens and exporting such valuable assets to other countries; meanwhile, the people of their own country are dying due to lack of it. The government is also busy with election rallies, and now with this incident, it is clear that it does not care about its citizen at all.
India exported 9,300 metric tonnes of oxygen in FY21, but the Indian citizens are dying daily due to lack of oxygen
According to officials from the Department of Trading and commerce, oxygen exports during the April-January FY21 season increased compared to last year and more than doubled the 4,502 MT exports last year. This form of liquid oxygen, which India could later export for industrial use and treatment, suggests the reports. Bangladesh, historically the largest consumer of oxygen in India, has received 8,828 MT. Exports reached 13,844 MT in 2016-17, after which there was a steady decline.
Exports dropped to 4219 MT in 2018-19 and 3189 MT annually in 2019-20, before the outbreak began. Daily while scrolling through social media, we come across several people's tweets and posts regarding how desperately they need oxygen cylinders in such critical times. In Nasik, Maharashtra, 20 people lost their lives as the oxygen cylinder leaked, which caused the supply to cut for 10 mins, and hence, several critical patients succumbed to death. 
If this was not enough heart-breaking news, the government officials are busy with their elections, and the state government is also just giving false hopes instead of making the arrangements for people. The online portal launched by the Kejriwal government under which we can check the vacancy for beds and ICU wards is also showing fake data. The hospital beds are running so short in Delhi that some critical patients have to treat themselves at home after making the arrangements themselves.
At times like these, we expect the government to help us and reveal the actual data to its citizens, but the government just wants to polish its image in front of the citizens to gain votes instead of helping them.
Farmer's protest hindering oxygen supply in Delhi, AAP still supports instead of saving its citizens from dying
The Kejriwal government has always been assuring its citizens during the second wave of COVID that Delhi was fully equipped with medical facilities and can handle a large amount of critically ill patients with no load. But now, when the second wave started peaking, and Delhi started to receive more than 25,000 COVID cases every day, the government officials admitted that there was a huge shortage in the supply of oxygen in the city, and hence, many people have been dying daily.
Now, it has been revealed that the ongoing farmer's protests hinder the oxygen tankers, which transports the oxygen for critical patients, and AAP officials have not objected to this act, instead supported them. At such difficult times, wherein thousands of people are losing their lives daily, crematories are running short as they receive so many corpses on a daily basis, how can the government and these 'peaceful' protestors be so insensitive?
On Monday night, Delhi police constructed a green tunnel that will quickly deliver oxygen to Sri Action Balaji Hospital in the city, where oxygen levels have reached critical levels. Police constructed the dedicated corridor with two oxygen tanks carrying 19,500 liters of liquid oxygen from the UP and Haryana borders. While police said the tanks were stranded at both borders due to traffic jams, a letter written by an oxygen provider now revealed the real reason: the tanks were stuck in farmers' protest areas at the border.
According to the letter sent by Inox Air Products, an oxygen supplier to the central government, is facing a ban while transporting oxygen from their plants in Rajasthan and Uttar Pradesh to Delhi due to a roadblock restriction forced by protesters. They reported the incident yesterday when the Sri Balaji Action Medical Institute in Paschim Vihar almost lost its breath. According to the company, this happened as the delay in liquid oxygen at the hospital was delayed by 2 hours due to the blockade of NH24 on the Delhi-UP border in Ghazipur by farmers.
According to the company, their vehicles will have to travel an additional 100 kilometers from their unit in Modinagar, Uttar Pradesh, to reach hospitals in Delhi.