Stories
Air India: Due to the allegedly declining performance of ground handling staff, Air India has threatened to terminate its contract with them in 2022
Air India: Due to the earlier ground handling company's allegedly declining performance standards, Air India has threatened to terminate its contract with them in 2022
Air India has begun exploring alternative arrangements at airports where ground handling is currently handled by its former subsidiary, Air India Airport Services Ltd (AIASL), which, after privatisation, remained with the government, citing growing aircraft delays and passenger displeasure.
On Wednesday, June 29, the Maharaja issued a warning, stating that it would stop or curtail activity at airports where AIASL provides ground management for Al.
In a letter to V D Dutt, the CMD of Al Asset Holding Ltd, which includes, among other things, the subsidiaries of government-owned Al which are yet to be sold, Rajesh Dogra, head of Al customer experience and ground handling, stated, "While we are working towards exponentially improving our customer experience, AIASL is unable to match the requisite pace of change and we continue to face several challenges at the airports managed by AIASL as ground handling services provider."
The Tata Group carrier claims that these issues, together with "increasing ground handling delays at (certain) AIASL stations, disrespectful behaviour with customers, baggage mishandling," have led to a dramatic decline in flight on-time performance.
The airline claims that the percentage of delayed flights has risen at airports where this agency does ground operations, from 3.7 per cent in October 2018 to 6.1 per cent in February 2019 to 11.9 per cent in May 2022.
Al has informed AIASL that the rise in flight delays is also having a knock-on effect on subsequent delays for flights operated by the same aircraft tail.
The check-in/boarding and luggage handling processes are affected daily by service breakdowns, including staffing shortages, ramp operations, and terminal operations. We receive many complaints about delays and improper customer service at airports managed by AIASL through all communication channels. As inefficiencies in the AIASL operations negatively affect our services, goodwill, and brand image, we cannot accept this scenario any longer.
Due to those mentioned above, we are compelled to look into alternative plans for ground handling services at such AIASL airports. As a result, we will have to stop or scale back AIASL ground handling services at specific airports, the statement continues.
Despite our continued efforts to participate in constructive dialogue and our recurrent calling attention to flaws or deficiencies in service delivery, things worsen.
According to the letter, "ground handling operations including check-in, boarding, baggage handling, and ramp side activities are vitally crucial for any airline to deliver enhanced passenger experience.
With a state-owned ground handling service provider, Air India is not pleased.
The airline might be required to stop using its present ground-handling company. Air India is actively working to improve its customer-facing operations and the punctuality of its flights as it is in course-correction mode. The airline has now expressed dissatisfaction with the ground-handling service provider's inefficiency, which the government still owns.
Delays brought on by poor service.
After six months on the job, the Tata Group is starting to understand the complex nature of the issues affecting Air India. The most recent to be noted is the subpar ground handling services offered by Air India Airport Services Limited (AIASL) to its planes.
In a letter to AIASL Chairman and Managing Director (CMD), Vikram Dev Dutt, Air India's Head of Customer Experience and Ground Handling Operations Rajesh Dogra, explained that the airline will be forced to either discontinue or scale back AIASL ground handling operations for AI flights and look for arrangements.
As Dogra stated:
While we are attempting to improve our customer experience dramatically, AIASL cannot keep up with the required rate of change, and we still encounter several difficulties at the airports it manages.
Flight delays have worsened during the last few months compared to the prior year. In December 2021 and January 2022, there were 284 and 89 flight delays due to ground handling, respectively. Ground-handling-related delays increased steadily in February, March, April, and May to 271, 386, 520, and 620, respectively.
Several problems
The following are the main points mentioned in the letter to AIASL:
AIASL ground handling delays have increased

permanent staffing shortfall

staff lacks systemic training interventions

disrespectful conduct with customers

due to poor maintenance, ground handling equipment that is outdated, insufficient, and unreliable

not wearing their uniforms or donning worn-out uniforms

baggage handling errors

AIASL's ineffective governance
According to the statement, an 11.9 per cent delay in May's total of 5,203 flights was attributed to inefficient ground management. Dogra continued by saying that the lack of labour has affected daily check-in, boarding, and luggage handling procedures and terminal and ramp operations.
Governed by the government
Several of Air India's businesses stayed with Air India Assets Keeping Ltd (AIAHL), a particular purpose vehicle established in 2019 for holding non-core assets and debt of Air India when the airline was offered to the Tatas. Of these, AIASL was one.
Additionally, the government intends to sell the ground handling company. According to authorities speaking to Business Today TV in April, the preliminary information memorandum (PIM) will be released soon. After that, bidders would be invited to exhibit interest in the company. The deal is supposed to be finished by March 2023.
Both flyers and workers hope that AI can find a solution to the problems with AIASL without having to stop offering its services.
Veterans of Air India feel uncomfortable working for the Tata group airline.
Older Air India workers believe the current management intends to displace them with fresh ones. Many senior Air India employees, including pilots, cabin crew, ground crew, engineering crew, and even those in management, are starting to feel uneasy after working for the business for decades.
"Many employees were afraid that the Tata group would want to get rid of the ageing personnel and replace them with fresh professionals, and the same looks to be coming true," a senior member of the Air India cabin crew said to a news agency on condition of anonymity.
Older airline employees are also concerned for their jobs, he claimed, as a result of the Tatas' adoption of a new voluntary retirement scheme (VRS) and the airline actively recruiting new employees by holding employment drives across the nation.
The administration of Air India was transferred to the Tata group on January 27. The government ensured that Tata Sons would be forced to retain every employee of the airline for a year as part of the share acquisition agreement as part of the Rs 2,700 crore arrangement. The Tatas also had the option, as part of the agreement, to provide VRS if they desired to terminate employees' employment after a year.
According to a representative at Air India's main office in New Delhi, the new management has come under fire from the airline's personnel over several concerns, including salary cuts and the government evicting them from staff housing in Delhi and Mumbai.
The official stated that "a number of employees are dissatisfied with the reduction in allowances that have been applied since the purchase by the Tatas." The Delhi High Court had even been contacted, he continued, by some of the staff.
The court dismissed the Executive Pilots Association and All India Aircraft Engineers Association's appeals in February, which disputed the allowance cut.
Older Air India employees have expressed serious concern about the new management's lack of interest in the airline's personnel housing problems in Mumbai and Delhi.
A senior engineer who has been residing in the airline's staff colony in Delhi's Vasant Vihar said, "The new management had said that it will help us (Air India personnel) find other lodging, but such efforts have not yet been implemented."
He continued by saying that it would be practically hard for his family of five to locate an apartment in Delhi with the roughly Rs 20,000 he receives as house rent assistance.
His new residence in Noida, an Uttar Pradesh suburb of Delhi, costs him Rs 28,000. This depletes his monthly spending allowance, he claimed.
Likewise, some members of the ground personnel at Air India told Moneycontrol that the firm's new management had not taken an active interest in the housing issues of its employees.
For months, Air India has been at odds with staff who stay in corporate housing in Delhi and Mumbai. Employees of Air India have until July 26 to leave their office spaces in Mumbai and Delhi.
The central government had requested Air India in May to remind its employees who lived in the Vasant Vihar and Kalina neighbourhoods of Delhi and Mumbai to leave the premises by that date.
The government decided that Air India's land and colonies in these locations would have to be removed within six months of the privatisation process, even before Air India was sold to the Tatas.
The airline's employees appealed the ruling to the Bombay High Court earlier this week.
Another senior Air India cabin crew member agreed, claiming that the airline may be considering replacing some staff members given the new management's plan to check the grooming of cabin staff members and determine their body mass index (BMI) at airports.
She noted that the new management had sometimes given senior cabin crew members fewer flying hours.
Senior Air India pilots have also voiced concerns to the new management about relocating their operations base.
"Several sources have informed us that the corporation intends to move pilots away from their current locations to save operating expenses. The Air India pilot unions had stated in a letter written to the Air India chairman in June that while they understood that cost reduction was essential to the survival of their airline, they also felt that the negative implications of this project had not been thoroughly considered.
The letter also referred to the pay reduction that has been in effect for the past two years and stated that, should the airline decide to move forward with the transfers, the majority of the crew would be required to shoulder the additional financial burden of finding and maintaining a second home at the new base.
Voluntary retirement chosen by Over 1,600 Air India staff members
More than 1,600 individuals have chosen to participate in Air India's voluntary retirement programme. The Tatas have made considerable changes to the airline, including reorganising the management and employees as well as the fleet. Even though the carrier is aiming to hire more people for several positions, the most recent move will result in fewer employees.
The programme
On June 1, Air India launched a voluntary retirement programme (VRS) for some of its permanent employees who have acquired the age of 55 or have worked for the business for 20 years. The programme, which had an effect on more than 3,000 people, aimed to reduce the workforce.
Additionally, the age limit was dropped to 40 years for specific employment categories. These included a number of office personnel and crew people. Pilots, however, were not covered by this strategy.
Over 10,000 people work for Air India, with about 7,000 being permanent. Over the next five years, thousands are expected to retire. The Tata Group can offer VRS in the second year after obtaining ownership, but it is prohibited from terminating workers for one year following assuming ownership. Some unions have also been investigating whether or not the current action violates the terms of the sale.
Several decide to retire early.
More than 1,600 Air India employees, or over 23 per cent of the 7,000 permanent employees, have chosen to retire voluntarily, according to a report by Business Standard. Additionally, the sum equals roughly 57 per cent of qualified individuals to accept the offer.
Cabin crew, peons, administrative assistants, cleaning employees, and security guards are among those who have chosen VRF. Those who opted for the programme up until June 30 will receive an extra 100,000, and the programme will run until July 30.
An airline executive is quoted in the paper as saying,
"Most individuals choose VRS with two to three years of service remaining. Several departments' tasks, such as security driver and loader, for which Air India, a government-owned company, has engaged permanent workers, will be outsourced. Therefore, it is an excellent idea for them.
Changes
Such modifications were anticipated as Air India changed from a state-run carrier to a private company. As they observe a shift in the workplace atmosphere and the hiring of new, younger staff, several longtime employees of AI are worried about the new ownership.
According to a senior crew member quoted in The Business Standard, changing the working environment has been difficult. There is little downtime between flights, and there is concern that airline management would tighten body mass index standards. Possible relocation to Delhi has some people frightened.
But a former top airline executive claims that these adjustments are required and that breaking with the past will give Air India an advantage over rival airlines.
Indeed, based on what we've observed over the past few months, the Tatas have moved swiftly to implement several reforms as they seek to expand the airline over the next several years.
How do you feel about the adjustments being made at Air India?
High court appeal filed by Air India unions about staff colony eviction notification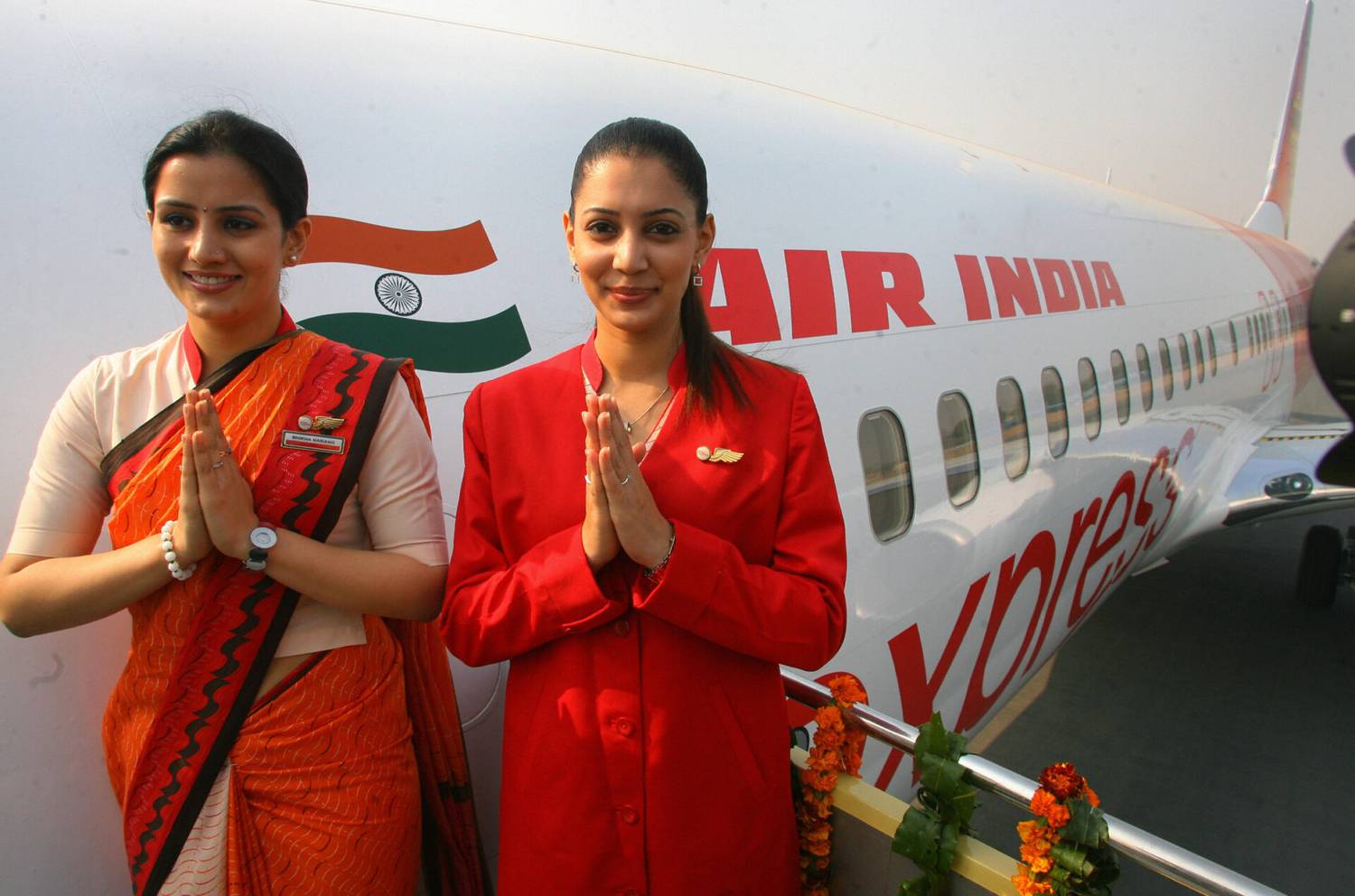 Three Air India unions have challenged the airline's notice of eviction given to its employees dwelling in its Kalina staff quarters in separate lawsuits brought before the Bombay High Court. On Friday, the Chief Justice will hold a hearing on the applications.
Air India had sent out a reminder to its staff in May urging them to leave the quarters by the end of July; each employee would be subject to a Rs 15 lakh punishment in addition to rent that would be double the market rate.
The Aviation Industry Employees' Guild (AIEU) claimed in their appeal that employees had been given staff quarters as part of a leave and licence agreement that is a prerequisite of their employment.
As a result, the union said, the airline cannot ask the workers to leave these units without first providing a Notice of Change, which the Industrial Dispute Act required in 1947.
The Kalina property belonged to the state government, which leased it to the Airports Authority of India. When the airport was privatised, MIAL received the lease from MIAL.
Air India built the first of these quarters in 1955, and there are currently four staff colonies with 1,600 units. India Service Engineers Association and the other two unions, the Air Corporation Employees Union, have submitted a separate petition.
Edited by Prakriti Arora