Amazon and Facebook are two of the tech giants of the world, they both are in the "Big five Companies" in the US, along with Microsoft, Google, and Apple. They are like the dream company for most of the students as they provide excellent work culture, and definitely a place to grow. These two companies have become the household names of the world.
They have acquired that place in our lives that whenever we think about delivery or buying anything online, the first name which comes is Amazon, and whenever we think about social media or searching for a lost relative or a friend, Facebook comes to mind. They have captured the world and any minor change in them, or their policy is shown in every paper. And it is not only the companies, but their CEOs and Founders too are always in the light. 
Amazon:
Jeff Bezos founded it in 1994. Amazon is a multinational technology company that is engaged in offering various services like e-commerce, cloud computing, digital streaming, and artificial intelligence. The company was founded in the garage in Bellevue, Washington, and was started by selling books but later it expanded its offerings to video games, electronics, software, jewelry, toys, food, and whatnot.
Amazon is claimed to be the world's largest online marketplace, AI assistant provider, live streaming platform, and cloud computing platform. It is the largest internet company by revenue in the world and is the second-largest employment provider in the United States, and one of the most valuable companies in the world. In 2020, Amazon had the highest valuation in the world. 
Amazon has over 40 subsidiaries like- A9.com, Audible.com, Amazon Maritime, CreateSpace, Goodreads, Health navigator, Junglee, Lab126, Kuiper System, Twitch, Ring, Whole Foods Market, and many others. The website amazon.com has more than 615 million visitors every year, thus making it is the third most popular website in the United States and the eleventh most popular website in the world.
It has websites in many countries like Brazil, Singapore, China, India, Japan, United Kingdom, Germany, Poland, Italy, Turkey, Spain, Sweden, Australia. Currently, it has given employment to more than 1,298,000 people across the world. 
Seattle-based company in 2015 left Walmart behind and became the most valuable company in the retail segment in the United States by market capitalization. It then in 2017 acquired Whole Foods Market for USD 13.4 billion and in 2018, one of the most attractive features of the company, Amazon Prime crossed 100 million subscribers all over the world. The revenue of the company in 2020 was USD 386.064 billion. 
Founded in 2004, in Cambridge, Massachusetts, Facebook is a multinational conglomerate. It was founded by some of the students of Harvard College. It not only offers social networking platforms but various other services like Facebook Messenger, Facebook Watch, and Facebook Portal.
It has a 9.9% stake in Jio Platforms and has acquired Instagram, WhatsApp, Oculus, Giphy, and Mapillary.Mark Zuckerberg, Eduardo Saverin, Andrew McCollum, Dustin Moskovitz, and Chris Hughes are the founders and the most important people of the company.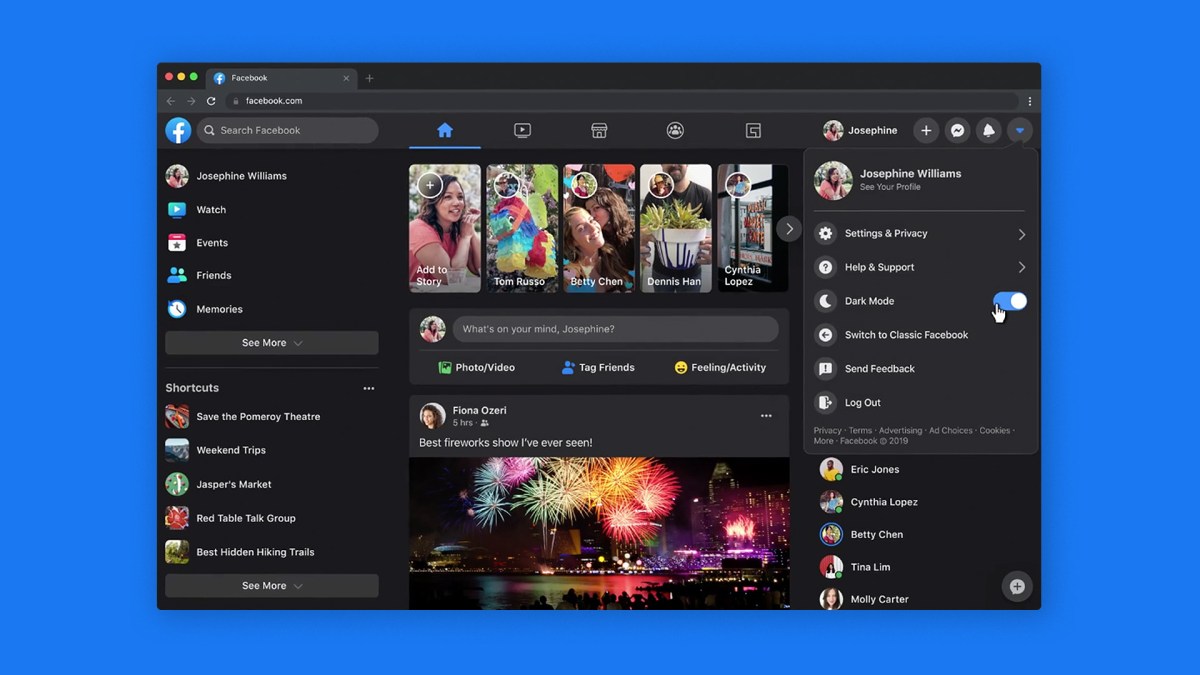 Facebook has been in news for famous mergers and acquisitions,
In April 2012, it acquired Instagram for USD 1 billion in cash and stock
In October 2013, Facebook acquired Onavo, which is an Israel based mobile web analytics company.

In February 2014, it made an announcement that it will acquire Whatsapp for USD 19 billion in cash and stock, and later in 2014, it bought Oculus VR for USD 2.3 billion.
In November 2019, it announced the acquisition of Beat Games, which is a game developer.
In April 2020, it announced a deal with Reliance Industries, an Indian conglomerate for USD 5.7 billion and a 10% share in Jio Platforms.
In November 2020, it announced that it is under the plans to purchase Kustomer, which is a chatbot specialist and customer service platform. 
Both the companies are back in the news now. Amazon as announced on July 14, 2021, has acquired the satellite team of Facebook which will help the company in building the Starlinks competitor- Project Kuiper. The amount paid by Amazon to Facebook is not disclosed. This movement has seen more than a dozen employees who were based in Los Angeles switch their companies in April so that they can work on Project Kuiper. 
With this shift, the efforts by Facebook to supply internet connectivity to remote areas via its own satellites will end. Facebook had earlier tried to use internet drones to achieve the aim but had failed. It was under the belief that with the help of technology, broadband connectivity to rural areas which are lacking on the internet would be possible.  These were the plans for 2018. 
Amazon came up with this idea in 2019. It previously had made a statement saying that it would invest USD 10 billion in order to launch 3236 satellites into low-earth orbit by 2029. The mission of Amazon is also the same which is to provide internet in "unreserved and underserved communities around the world". Amazon had sought approval by FC to operate the network and will be launching half of its satellites by 2026. It has been heard that Amazon is building a lab in Redmond, WA, and currently, 500 of its employees are actively working on the satellite project. 
The company has not yet launched any of its satellites in space, but in April, a confirmation was made by the company that it has signed an agreement with United Launch Alliance (ULA), which is a rocket operator for nine launches, but no specific timeline was provided for the same. 
Many big names have been working in this sector, like SpaceX which is planning to launch 12000 satellites into orbit. Even OneWeb has been making some investments in this area. 
Let us wait and watch what these companies are up to, and who eventually wins the race. This is exciting and nerve breaking and we wish all of them luck and good wishes.

Edited by Aishwarya Ingle