Stories
Are you going to miss those colorful plastic straws? From birth to ban- is the end of plastic straws near?
The Ministry of Environment, Forest, and Climate Change, in a notification dated February 4th, 2022, affirmed and announced the total prohibition on the manufacturing, import, stocking, distribution, sale, and use of single-use plastic (SUP) goods such as plastic straws. The ban will go into force on July 1, 2022.
Starting with the charm of novelty in the 1970s, plastic shopping bags are today a universal commodity found in every corner of the globe. They are being produced at a pace of up to one trillion bags each year and may be found anywhere from the deepest depths of the ocean to the peak of Mount Everest and the polar ice caps. However, this very common, easily available, and predominantly useful in daily lives product is worsening several key environmental issues.
Before entering into the laws and regulations that will go into effect next week, let's understand briefly the invention of plastic straws and the series of their ban, the corresponding consequences of plastic straws, and the executions of laws in the real context.
A brief history of dominance of "drinking tubes" aka plastic straws
1. Humans copy the nature
Nature always inspires the finest human ideas, and the straw was inspired by insects. The proboscis (sucking organ) is a long tubular structure found in many insects. Butterfly and moth use their proboscis to suck nutrients from flowers, fruit, and other food sources. Hence, Royal Society biologists observed that "the proboscis represents a significant invention, like a drinking straw, for utilizing a diverse variety of nutritional sources."
2. Ancient link to drinking straws
For ages, humans have used hollow, cylindrical tubes to transport liquid to their lips. Ancient Sumerians, one of the oldest known cultures to brew beer (5,000 years ago), immersed long, thin tubes made of precious metals into giant jars to reach the liquid lying under fermentation leftovers.
3. Some of the first patents in the history of plastic straws
Eugene Chapin of Missouri filed a patent in 1870 for "Improvement in drinking tubes for invalids." His design consisted of a rubber tube or other flexible tube that was firmly secured to the drinking vessel using a clamp spring. This innovation made it easier for individuals to receive their fluids, probably from a hospital bed.

In 1879, Connecticut resident William Brown applied for a patent for a "Utensil for Mixing and Imbibing Liquids." Brown created a "hollow-bodied tubular stem through which one can pull fluids." This brilliant design includes a filter at the bottom to keep big particles from being pushed up into the straw. As a result, it had the additional benefit of being able to "break solid items such as sugar."
In 1888, a man called Marvin Stone was the first to seek a patent for a drinking straw. According to folk tales, American inventor Marvin Stone was sipping a mint julep, a delightful bourbon, and mint beverage. There was an issue; the straw in his julep grew moist and began to lose structure. He solved the problem by wrapping the paper around a pencil and gluing it together. As it dried, he pulled the pencil, and what emerged was the first paper drinking straw prototype.

The straw, according to Stone, is 8.5 inches long and has a diameter small enough to prevent lemon seeds from being stuck, decreasing the flow of liquid. In 1888, he patented his design, and by 1890, his factory Stone Industrial was mass manufacturing them. Stone is claimed to have made up to two million a day when his work was at its height.
Straws did not obtain the capacity to bend until the 1930s. After observing his daughter struggle to drink her milkshake with a straight paper straw, inventor Joseph Friedman placed a screw into the straw, wrapped cotton around the screw's grooves, and removed the screw. The straw could readily bend without breaking because of the creases. Friedman patented his idea and founded the Flex-Straw Company to manufacture it.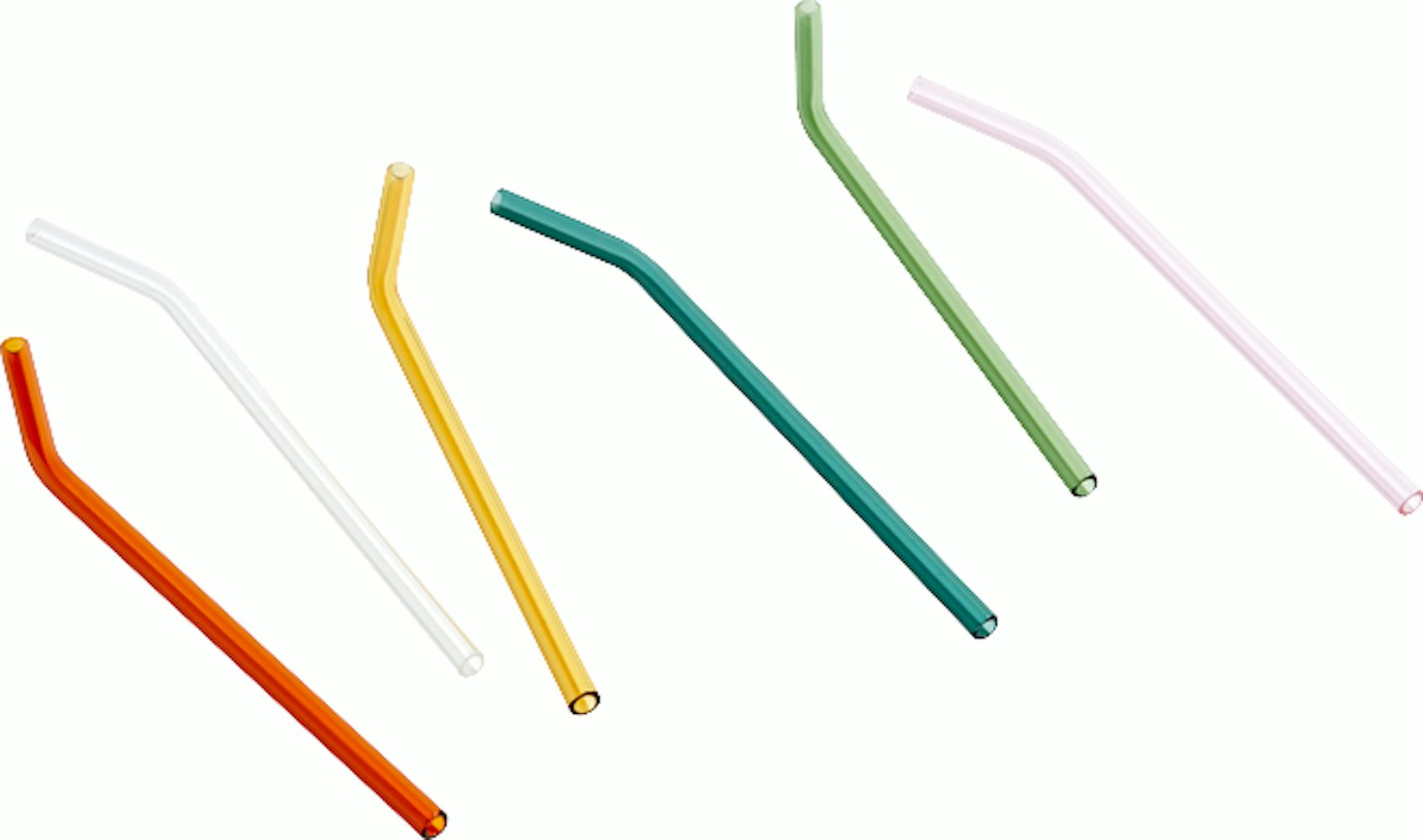 Because flexible straws permitted patients to drink while lying in bed, hospitals were among the first to adopt them.
The iconic paper straw made its way into sodas and milkshakes across America in the decades that followed.
4. World War II favored the production of plastic straws
Following the war, America experienced an economic boom. As a result, customers tried to seek new and creative methods to spend their newly acquired wealth.
Ready-made cups with burgers and fries gradually became pretty much the norm. The crosshairs on the plastic lids tore paper straws. Because of this design flaw, and now that there is a suitable plastic substitute, fast food restaurants throughout the world have begun to provide soda and pop in disposable cups with plastic straws. Hence, plastic straws rapidly become a commonplace element of daily life.
It certainly was a quality product at a lower cost, and no one considered the long-term consequences on our environment at the time. Sad!
Along with the fast food craze
The emergence of behemoths such as Coca-Cola, McDonald's, and Milkshake bars also influenced the history of single-use plastic straws. As a result, in these increased foundations of modern consumerism, plastic straws were free with every drink or frothy milkshake sold globally. Naturally, the plastics industry gladly collaborated, creating more and more items to satisfy this booming market.
What happens next?
The plastic straw, a basic hollow tube, is a useful innovation. Straws made it easier for us to drink. As a means for filtering sediment, beer straws may be observed performing this role as early as history. Straws continued to improve convenience by allowing patients in hospitals to get their beverages from their beds. 
Plastic straws, on the other hand, have evolved into the ultimate throwaway item. The globe is currently battling to recover from the effects of plastic pollution.
What was the alarming event that draws attention to the harmful effects of plastic straws?
In August 2015, Christine Figgener, a marine biologist, shows her study team removing a plastic straw that had been trapped in a turtle's nostril. The video became viral, with over 35 million views. This clip was the very first attempt to educate the public on the harmful effects of our plastic habits on the health of marine life.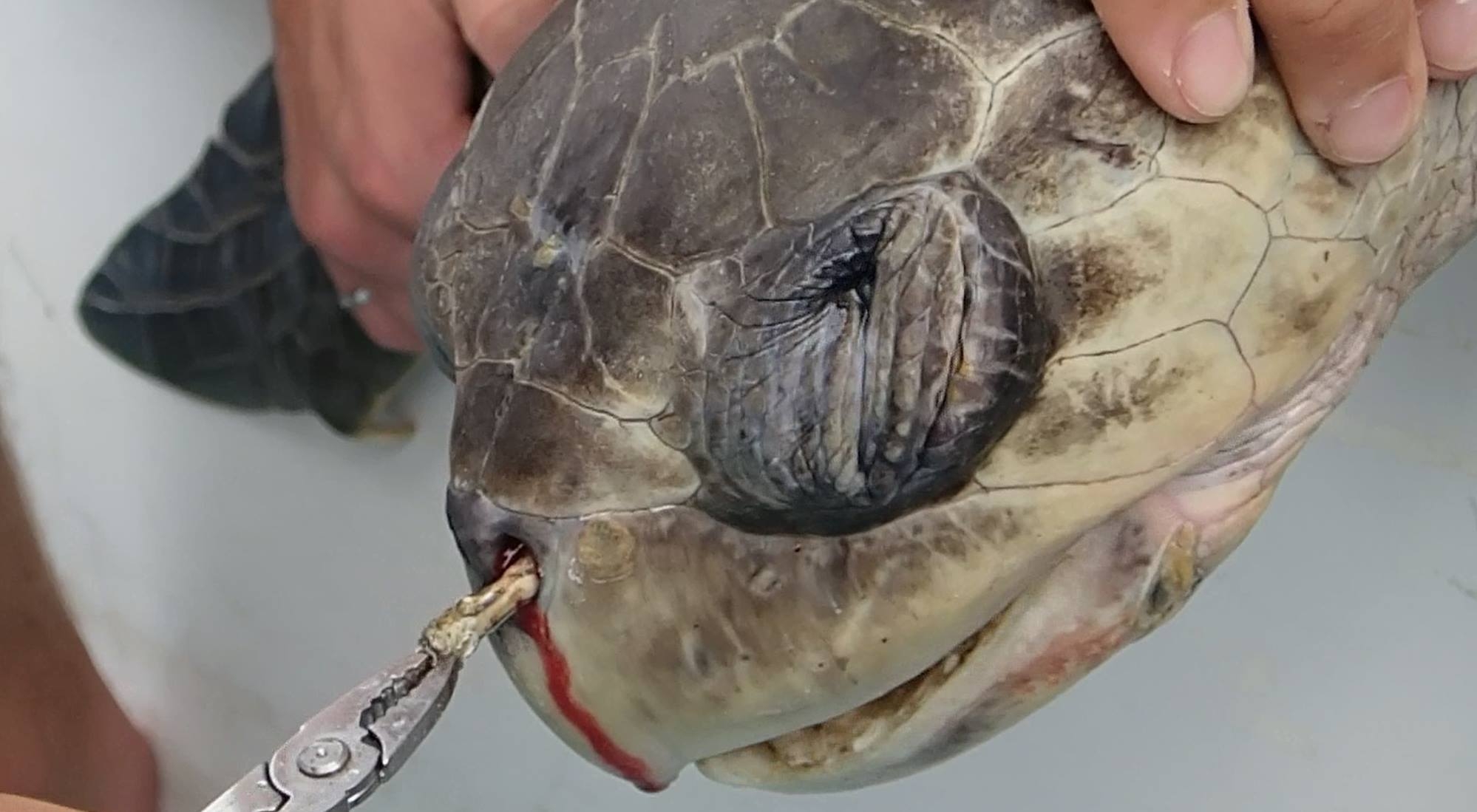 And here started the series of revolutions
1. In August 2016, France became the first country to ban the use of cups, plates, and cutlery made of plastic.
2. Plastic straws and bottles are banned from all royal estates, cafés, and gift stores beginning in February 2018, as ordered by Queen Elizabeth.
Vancouver becomes the first major Canadian city to outlaw single-use plastic in May 2018.
In May 2018, Alaska Airlines, which was using 22 million plastic stir straws and citrus picks each year, are now planning to adopt white birch and bamboo items.
Starbucks said in July 2018 that it aims to remove plastic straws from all global locations by 2020.
In September of 2018, McDonald's announced that it would replace single-use plastic straws with paper-based alternatives at all of its shops in the United Kingdom and Ireland. 
3. California Governor Jerry Brown implements a "straw upon request" policy in January 2019. Plastic straws were replaced in most cities across the state with biodegradable, paper-based replacements. Single-use plastic straws are also prohibited in Washington, D.C.
4. England pledged to prohibit all single-use plastic straws by 2020.
5. China has banned all non-compostable bags in key cities, and this restriction will be extended countrywide in 2022.
6. Canada and Mexico City started to eliminate single-use plastics by 2021.
7. In 2022, New Jersey implemented a single-use plastic ban, beginning with plastic straws. Beginning May 4, 2022, single-use plastic carryout bags and Styrofoam cups, plates, and containers will be prohibited in the state.
In 2022 France has banned single-use plastic packaging for most fruits and vegetables, which has the potential to reduce 1 billion pieces of plastic garbage.
8. And now, in India, The Central Pollution Control Board, in collaboration with the different state Pollution Control Boards, has been tasked with monitoring the ban, identifying culprits, and imposing fines under the applicable sections of the Environment Protection Act, 1986. They have also been told that by June 30, 2022, they must have no inventory of the below-mentioned products, which includes
Plastic straws, plastic flags, candy sticks

Earbuds with plastic sticks, platic sticks for balloons

Ice-cream sticks, stirrers

Thermocol for decoration

Packaging Films of less than 100-micron thickness

Plastic cutlery, plates and cups
Outcomes of plastic ban
Of course, things will be unpleasant at first, as plastic is assumed to be an unavoidable part of our lives. But, we must acknowledge the situation and take action to save our world.
The ban's impact may be assessed from two angles, based on its likely impact on the following:
Manufacturing and service industry- This restriction will have far-reaching consequences for many stakeholders in these industries. This restriction would reduce profits for everyone, from E-commerce corporate giants to FMCG firms large and small.
Packaging costs will rise for E-commerce and logistics firms, while low-cost beverage manufacturers will feel the pressure of this new environmental legislation in the form of a requirement to import environmentally friendly paper straws, at least in the near run. Such additional expenditures in the form of costly packaging and shipping costs, as well as potential supply-side limitations in comparison to environmentally friendly alternatives, would touch the wallets of daily customers, who may notice a rise in the pricing of FMCG items. Furthermore, a rise in the retail price may alter the demand side of the equation, affecting the players' revenue.
Environment- On the other hand, such a restriction may provide much-needed relief for India's deteriorating environmental circumstances. Single Use Plastics are well noted for taking hundreds of years to degrade; this fact is made exponentially worse by the fact that SUP accounts for 43 % of all plastic garbage created in India. SUP trash has been linked to several ecological problems, including micro-plastic contamination in the oceans, soil poisoning, animal mortality from asphyxiation, and so on. For decades, the toxic chemicals employed in the creation of SUPs have been a source of toxicity in the ecosystem and even in our food supply.
The light at the end
From a financial perspective, it is considered that the only thing standing between plastic straws and extinction is the cost, incurred by either company or shifted towards the consumer end. This, however, provides a perfect opportunity for MSMEs, and the startup ecosystem to come up with innovative, environmentally friendly solutions to handle this scenario. The use and production of bio-degradable, non-toxic plastic alternatives may achieve widespread attention and acceptability if the proper research and development take place.
Who would have anticipated that the same entities that previously benefited from popular joy about plastic are now under rising public pressure to use alternatives? That is a natural rule; every creation is born with a boon or a bane, which will eventually end in its ban.