Food
From June 1, the government of India will implement restrictions on sugar exports.
According to a report, India is limiting sugar

exports

to protect global food prices. From June 1, the government will implement restrictions on sugar exports.
IndiaChina is preparing to impose sugar export restrictions as a precautionary move to protect its own food supply after the ban on wheat sales a little over a week ago.
According to a source familiar with the situation, the government intends to ban sugar exports at 10 million tonnes for the marketing year that goes through September. The goal is to maintain enough stocks before the next sugar season begins in October, according to the source, who asked not to be identified since the information is confidential.
The transfer might be disclosed in the coming days, according to the source. Last year, India overtook Brazil as the world's largest sugar exporter, with Bangladesh, Indonesia, Malaysia, and Dubai among its top consumers.
Both the food and commerce ministries' spokesmen did not immediately reply to a request for comment. Sugar futures sold in London increased by up to 1%. Producers in India fell, with Shree Renuka Sugars Ltd. falling 14% and Balrampur Chini Mills Ltd. down 10%.
India surprised the globe earlier this month by restricting wheat exports after a heat wave devastated some harvests, forcing benchmark prices to increase. Governments' efforts to prohibit sales overseas, particularly in Asia, have accelerated in recent weeks as Russia's invasion of Ukraine exacerbated already-soaring global food prices.
Other recent Asian government actions include Indonesia's restriction on palm oil exports and Malaysia's suspension of overseas poultry sales.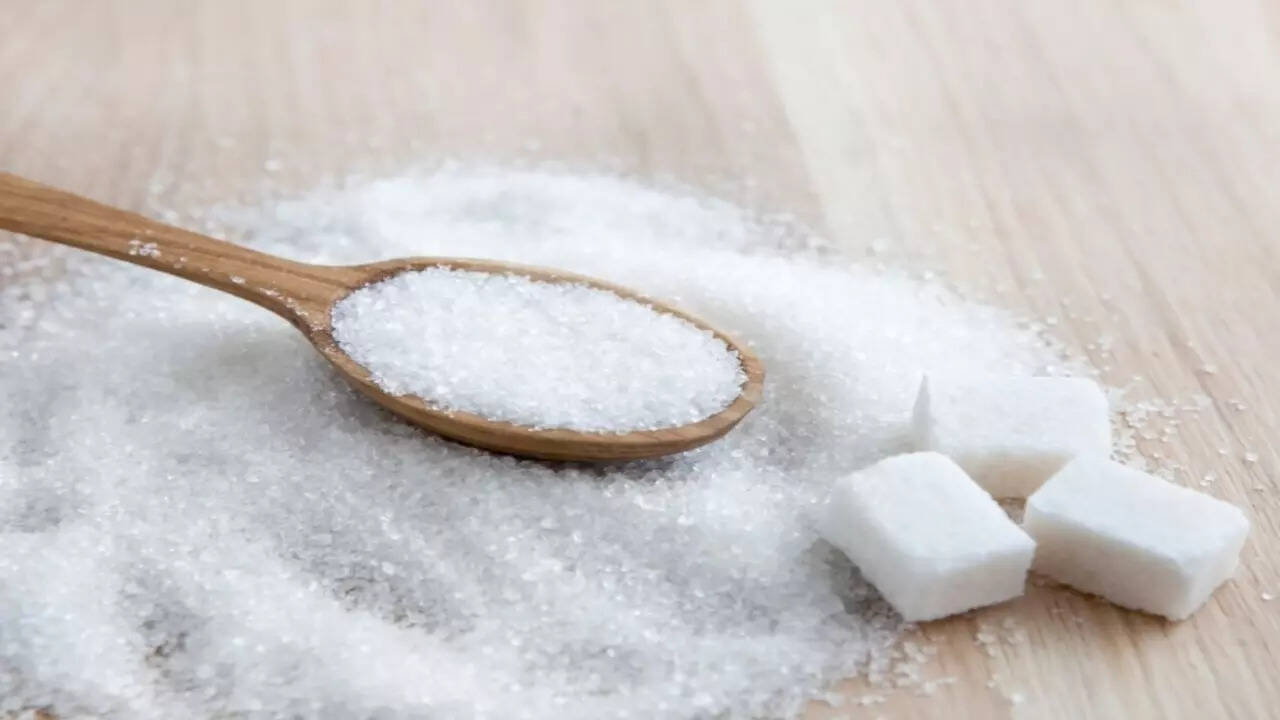 Given the abundance of local supplies, the recent move on sugar looks to be an extreme example of prudence. According to the Indian Sugar Mills Association, India is forecast to produce 35 million tonnes this season and consume 27 million tonnes. It has a surplus of 16 million tonnes, including 8.2 million tonnes from last season's inventories, with up to 10 million tonnes for exports.
Because India is a major producer and exporter of sugar, a stop in exports is expected to have a considerable influence on the global sugar market. According to the source, once shipments reach 9 million tonnes, exporters will need to apply for permission to transfer the remaining 1 million tonnes.
Since October 1 of last year, companies have secured contracts to export 8.5 million tonnes. As of the end of April, an estimated 7.1 million tonnes had been sent, with another 800,000 to 1 million tonnes expected to be exported in May, according to the industry organization.
"The maximum of 10 million tonnes is quite large, and both mills and the government would be pleased," a Mumbai-based trader with a global trading business said. According to business policy, he did not want to be identified.
Following the export of 10 million tonnes, India's sugar reserves on Oct. 1, when the next 2022-23 season begins, would be 6 million tonnes, enough to meet the country's festival season demand throughout the December quarter, according to the dealer.
To prevent a spike in local prices, India has limited sugar exports for the first time in six years and urged merchants to acquire authorization for international sales of the sweetener from June 1 to October 31, the government said in a statement on Tuesday.
According to the Ministry of Consumer Affairs, sugar exports will be regulated beginning June 1 and will be limited to 100 lakh metric tonnes (LMT).
"Taking into account the unprecedented increase in sugar exports and the necessity to maintain a sufficient supply of sugar in the nation, as well as to preserve the interests of the common population of the country by keeping sugar prices under control," the official announcement read. Sugar mills and exporters must obtain export release orders.
edited and proofread by nikita sharma