Stories
Top 10 Banks To Open Startup Business Current Accounts
There are various kinds of banks accounts in India where you can deposit your money. There's also a current account, in addition to the Savings Account, which is quite popular. You get a massive number of transactions per day, unlike the Savings Account. Therefore, for companies that indulge in a lot of deals, a current account is vital. While it offers the benefit of a higher number of transactions, no savings or investment advantages in the form of interest or returns are provided by the current account. Specifically, a current account helps you make lump sum transactions while closing crucial deals.
These established bank accounts play an important role in business growth for a potential entrepreneur or some other small business.
To ensure that your company receives new heights of excellence, it is vital to choose the best current account. Any entrepreneur will certainly choose a bank account offering maximum interest if asked to choose a current account, but this is the only time they make a mistake when choosing the most appropriate bank account. The fact is that there is no interest rate offered in the current bank account. At the point of determining an interest rate, it is of no value to consider the interest rate. Other than the interest rate, we need to think more about several other variables.
Here are some benefits to choose a Current account:
Without any advance warning, you are free to deposit and withdraw funds any time you wish.

It offers the facility in different ways, such as cheques, demand drafts, or pay orders, to issue direct payments.

Under the current account, phone banking and online banking services are provided; this purpose is useful for the company as it saves a lot of time and extra effort.

Other extravagant facilities including multi-location fund transfer, free pay order, free inward remittance, and free demand draft services are given in the current account. Many of the famous banks also provide dedicated customer assistance and specialized services for the current account.
Factors to take into consideration when selecting the right current account for your business.
A major element to remember is the location of the bank. In order to efficiently satisfy market needs, the bank must be easily available with fast connectivity. Facilities such as good disrupted ATM networks, online banking, and mobile banking must be supported by the bank in addition to good locations.

The limitation is one of the most valuable features offered by current accounts. Overdraft limitations play an enormously advantageous function in the management of the organization. So, confirm the bank's willingness to have an overdraft with a negotiated cap before opting for any current account.

One of the most important variables is the minimum average monthly balance. At the initial level, the money needed for input is greater for each organization and entrepreneur. Try to pick an account with the minimal or zero monthly balance requirement to prevent you from having additional pressure during the initial phase of your business.

Check the subscription charges levied prior to initially selecting any current account. For demand draft, checkbook, debit card, online, and mobile banking, these fees are paid. Together, all these adjustments can increase the amount paid.

Personalized service is provided by several banks. In your business, this service will support you to some degree. It should also be kept in mind prior to selecting any bank.
Based on all the criteria listed above, the list of the 10 best current banks accounts is below:
1.ICICI Bank Current Account
ICICI has user-friendly tech features that are quick to use, whether you need an internet banking portal, online account opening, or mobile banking purchase. The USP of ICICI Bank is a technologically superior banking tool. For enterprises, ICICI Bank provides an iBizz smartphone application for LC, BG, remittances and bill transfers for a banking service, CMS payments, and exchange online permissions. ICICI Bank also allows ATMs to withdraw cardless currency, which is useful for paying the recipient who does not have a bank account.
For the first six months, it provides the value of zero balance, and afterward, INR 25000 is required as a minimum balance. Personalized support is provided by dedicated Forex Service and Advisory. Up to 12 times free cash deposit with free RTGS, NEFT, checkbook, mobile, and internet banking facilities.

Pros:
Best services in technology banking.

Smooth and flawless are internet banking and apps.
Cons:
No noticeable advantage of being a faithful client.

Average financial products are extra banking products (like no major benefit on business credit cards).
2. HDFC Bank Current Account

HDFC Bank launched its activities to support the housing sector and gradually started banking operations. Today, it is the first alternative for current accounts for entrepreneurs as well as business firms. HDFC Bank has a vast array of current accounts to select from. You can opt for the one that fits your company.
Two options for starting current accounts are provided by HDFC Bank: Smartup Alpha Current Account and Smartup Max Current Account. If you are beginning your entrepreneurial path, the former is fitting and the latter is for those who have already begun.

The minimum balance for Smartup Alpha is waived for one year, due to the condition that two purchases in the account should take place within the first 6 months of opening.

Pros:
A broad variety of current accounts.

Right services for clients that are valuable and faithful.
Cons:
Technology standard.

Employees who have little understanding of the commodity.
3. Axis Bank Current Account

In India, Axis Bank is a well-known private bank, known mainly for its financial services. The bank provides customers with a full variety of current accounts. You can choose from a pool of various types of accounts to open a current account that fits your company's needs.
Axis is the only bank to give up to 1000 incentive points for banking transactions, such as account opening and financing, internet banking activation, and e-statement & e-forex registration.

75 free transactions per month are the incentives offered by them. As an annual bill, it costs a total of Rs.1999, but no annual fee is paid if the MAB reaches Rs.50000. It provides a large ATM network, as well as online and mobile banking.
Pros:
Points of reward for opening current accounts.

Comparatively smaller costs for account management.
Cons:
Technology normal.

No additional support.
4. Kotak Mahindra Bank Current Account
For individuals, corporate businesses, private and public limited companies, alliance companies, etc., Kotak Bank provides a broad variety of different current accounts. Kotak recognizes the market for current accounts today despite being more strict on transaction fees and the implementation of GST by the Government of India. It also provides its customers with a wide variety of distinct current account styles.
Kotak ActivMoney, an auto sweep and reverse facility that allows you to gain interest in the portfolio, comes with the entire current account. You will have access to an overdraft system, payment portal, live facilities for cash management and forex. Kotak Mahindra Bank has the advantage of Kotak Circle, where different current and saving accounts can be clubbed by corporations. That assists in the better use of funds and the preservation of account balance.
Pro:
Kotak ActivMoney & Kotak Circle for the effective administration of funds.
Cons:
Strong costs for accounts.

Online Banking and Infrastructure Average.
5. YES Bank Current Account
The bank is not as successful as the other banks in India's list of top current account banks. However, for entrepreneurs and existing ventures, the bank provides a tailor-made current account.
For current accounts, Yes Bank proposes a three-tier proposal. You can select any of the three current account forms depending on your turnover and priorities. The Edge Company account at Yes Bank is perfect for start-ups as you get a lot of start-up incentives at the lowest quarterly average balance. You can still switch to a Prime Business or Special Business account to get better rewards and features.
For the first year, it doesn't have a minimum balancing rule. Free services such as cheque payment and storage, ATM truncation, net banking, and mobile banking are provided. New start-up entrepreneurs are provided with value-added special services and they provide foreign direct investment consulting services.
Pros:
With the right to upgrade or downgrade the 3 tier system

The choice to select company facilities with added value
Cons:
Best service for premium accounts only

Average infrastructure to bad

The opening of the account entails a minimum QAB charge
6. State Bank of India Current Account
SBI, one of India's most elite and famous banks, is not far behind in the list of the best banks to open a current account. State Bank of India is a nationalized bank and is not at the top of ICICI and HDFC, considering the service ranking of a national bank relative to a private bank. They also enjoy the customer service they have, as they provide a large chain of ATM networks, good online and mobile banking opportunities, along simple applications for access to all facilities.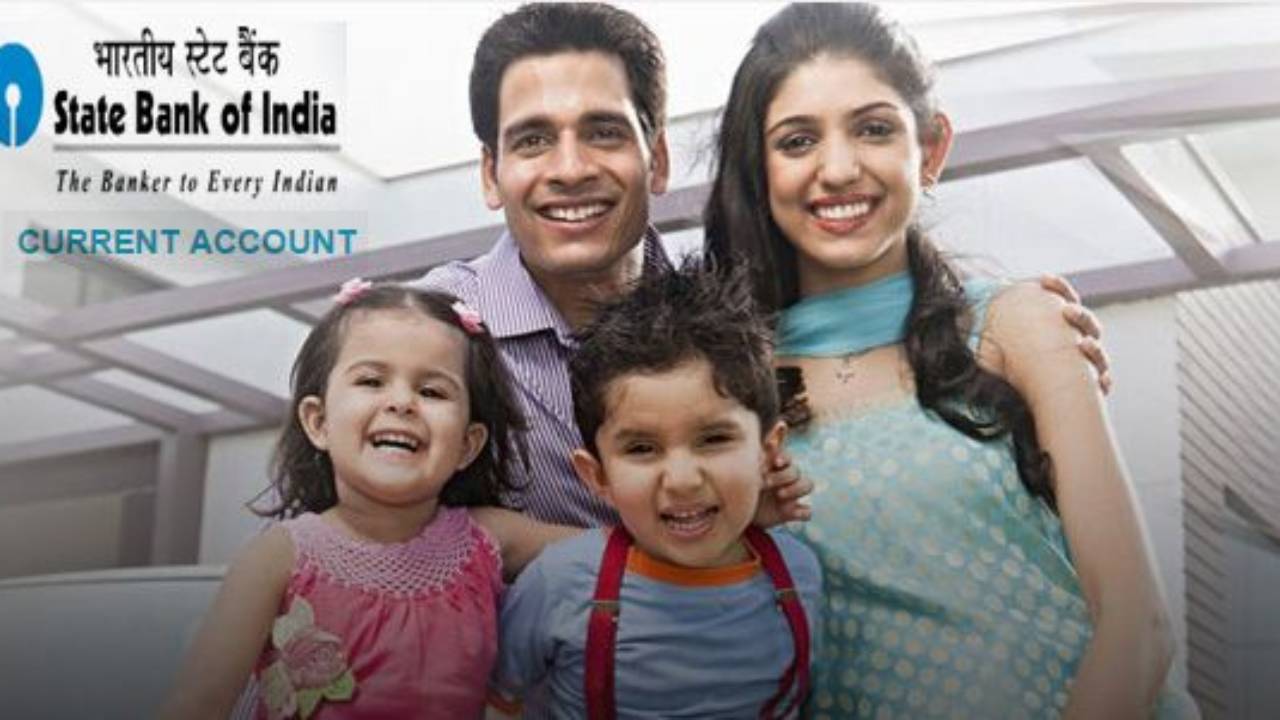 However, after a revamp of the bank with automation everywhere, the State Bank of India is providing its customer service with the tighter competition. You can visit their official website and review the current account functionality available at SBI. When you are opening a new current account, you will also benefit from corporate banking for your needs. You can get a free corporate internet banking service. In addition to this, there are also other programs available to consumers. The services of professional partnership managers should be used to understand specific responses to banking needs and restricted acquisition, tax, and forex transaction advisory.
Pros:
For improved management of assets, Kotak ActivMoney & Kotak Circle
Cons:
Charges with high accounts

Average banking and infrastructure for the internet
7. Punjab National Bank Current Account
Two specific forms of current account are provided by Punjab National Bank. PNB is now national and provides centers throughout India, while it started as a small bank. With such a broader variety, PNB is an excellent option for India's business accounts. Mainly, Punjab National Bank provides two forms of current accounts. It also seems to be a great choice for a small company.
It provides the advantage of opening a current account with an INR 5000 minimum deposit. It needs a quarterly average balance beginning from INR 1,00,000. It also makes unrestricted transfers with a large network for connectivity through ATM, online, and mobile banking up to an accessible maximum.
Pros:
Expertise in Banking related services
Cons:
8. Bank of Baroda Current Account
Bank of Baroda provides professional assistance and service to clients. With a daily fee of Rs. 1,000 for the premium current account, the bank has one of the lowest current account charges. In order to satisfy the requirements of different consumer demands, the Bank of Baroda provides personalized current accounts. With Bank of Baroda's current account, along with customized facilities, you get unlimited regular transactions. Doctors, contractors, chartered accountants, and executives are best suited to these facilities.
The other special facilities in current accounts include auto and reverse sweep facilities that help account holders gain money. Bank of Baroda provides locker rental rebates and discounts, Demat services, and the waiver of transaction charges for car loans.
Pros:
Minimum current costs for the account.

Best Service for Clients.
Cons:
Technology normal.

Not too many current account versions.
9. IndusInd Bank Current Account
IndusInd Bank is yet another big bank that we are recommending for India's current account. With unique requirements, the bank provides a good variety of current accounts. Under the Indus Edge account, start-up owners will open a current account with IndusInd.
In particular, the zero balance current account is for IT, ITES, KPOs, and BPOs. A current account with services such as world exchange and forex, wage account, and retail forex services includes Indus Infotech. However, to configure your current account as per your wishes, you can also opt for IndusInd's Made 2 Order scheme. You get the advantages of setting the cap of transactions a day with Made 2 Order, the consistency of keeping the minimum balance across accounts, and the minimum cost of transactions without hassle.
Pros:
Lots of bank accounts of various kinds.

A personalized current account for the needs of your company.
Cons:
Higher minimum criteria for equilibrium.

A reduced number of divisions.
10. Citi Bank Current Account
The current account of Citi Bank is for businesses doing global banking. The current account allows you to access the worldwide network of Citi in over 100 countries and trade in all global currencies.
Savings on correspondent bank charges, exempt from the need to validate LCs, favorable LIBOR denominated rates, and immediate inward or outward remittances, are the key advantages. In addition, a dedicated relationship manager aiding in Foreign Exchange, Trade Financing, and Cash Management Services have access to treasury goods for hedging forex trades.
Pros:
International Offices in countries with 100+

Personalized forex aid, purchases in trade finance

Instant remittances inward & outward
Cons:
A single current account variant

The overall ease of operations is
Conclusion
You should first know and appreciate the company's priorities before picking a current account. Sometimes, what may be acceptable for one person might not be suitable for another. And the most interesting thing is that it doesn't matter about the expense, the quality of services is also important. And if you are curious about the account for which I eventually settled, it was ICICI Bank.
The reasoning is that I find much of the resources delivered in compliance with my specifications. In addition, since 2007, I have been using ICICI Bank's personal banking facilities, and I am pleased with the bank.
SEO optimisation-Pavitra