Stories
Another good move from the government? As excise duty on petrol and diesel was reduced by Rs 9.5 and Rs 7 per litre, as announced by the government 
Another change in the prices of the petrol and diesel
With the increasing concern about the prices of petrol and diesel, our Finance Minister Nirmala Sitharaman took to Twitter to highlight actions taken by our Prime Minister Narendra Modi and his ruling government over the last year, the most notable of which is the decision to lower the central excise duty on fuels, including petrol, by a total of Rs 8 per litre and diesel by a total of Rs 6 per litre.
Although the tweet was to mark the changes no tweet was posted while the ruling party was avoiding the hurdles approaching the life of every citizen when the prices o petrol and diesel were hiked numerous times. 
This will lower petrol prices by Rs 9.5 per litre and diesel prices by Rs 7. However, the government will lose roughly Rs 1 lakh crore in revenue due to the move. "While the excise decrease on petrol will generate revenue of roughly Rs 1 lakh crore per year for the government, the subsidy on gas cylinders will cost the exchequer Rs 6100 crore per year," the finance minister stated."Today, we are announcing more initiatives to support our people," FM wrote in response to the government's "promise to help the poor and common man."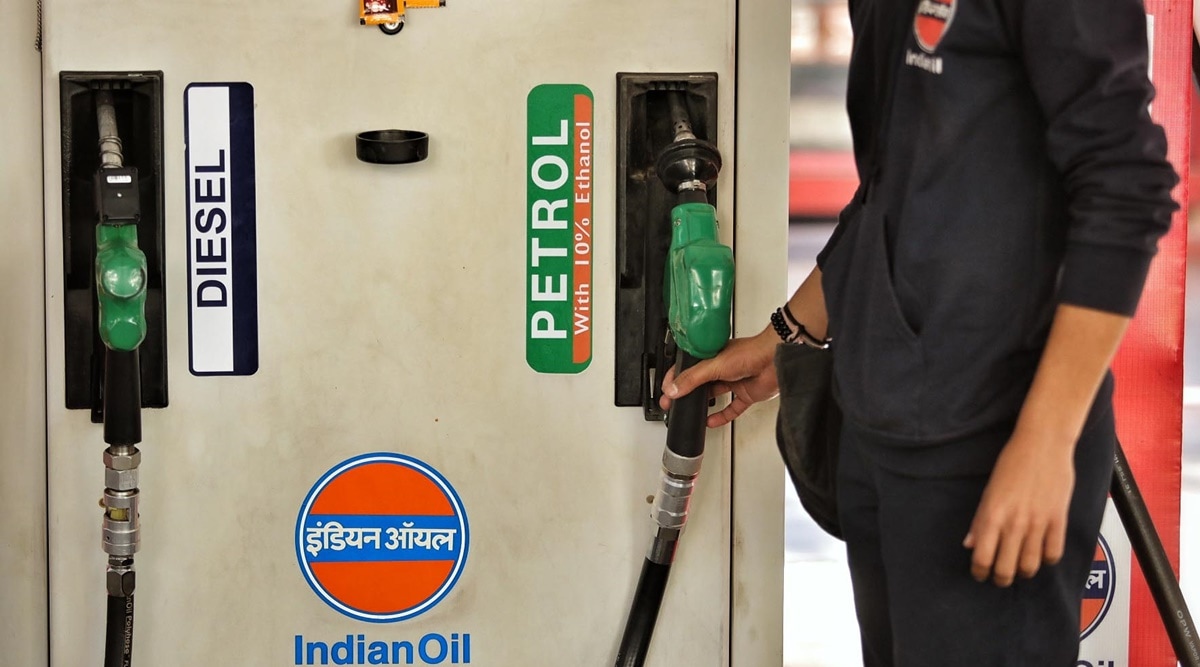 The government will provide a subsidy of Rs 200 per gas cylinder (up to 12 cylinders) to over 9 crores Pradhan Mantri Ujjwala Yojana participants this year. Our mothers and sisters will benefit from this. This will result in annual revenue of roughly Rs 6100 crore.
Moreover, the Centre decreased customs duties on raw materials and intermediaries for plastic products, which are heavily reliant on imports. This will reduce the results of the final product's cost. In April, India's wholesale and consumer prices rose quickly, leading the central bank to raise interest rates during an unexpected policy meeting earlier.
We can surely notice the changing price of the fuel from past many days and with this let's have a look at the price hikes of both the diesel and petrol that has been suffering over the internet from many days and history again repeated itself but not with an increase, luckily with some decrease and relief in the prices.
India saw the fourth increase in petrol prices because the government confronted criticism from the opposition over inflation and other issues. However, Finance Minister Nirmala Sitharaman ascribed the rise in diesel and gasoline prices to the month-long conflict in Ukraine.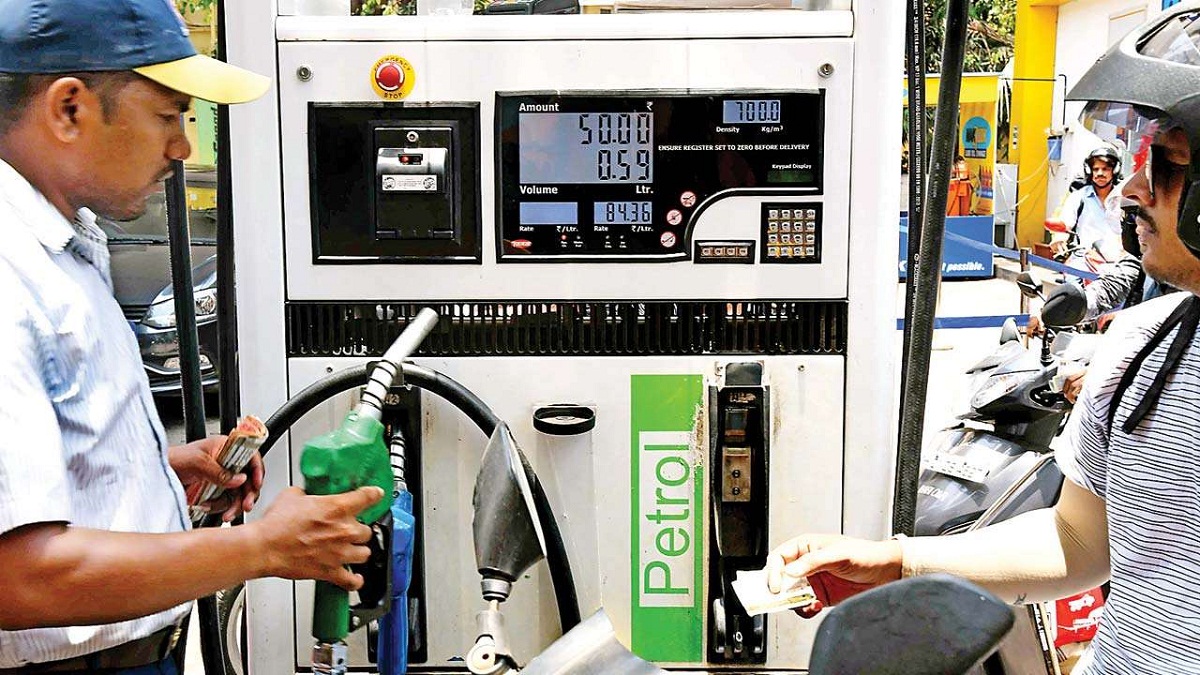 The price of petrol and gasoline increased by 80 paise per litre. Petrol will now cost 98.61 per litre, and diesel will cost 89.87 in Delhi. Petrol prices in India's financial hub Mumbai have jumped to 113.35 per litre, while diesel is now 97.55 per litre. As a result, fuel prices were raised for the first time in four months. Sitharaman, facing criticism, said on Friday that prices of petrol and diesel are rising owing to interruptions in supply chains caused by the Russia-Ukraine conflict.
She stated that oil marketing businesses purchase oil on a 15-day average basis, which is higher due to the Russia-Ukraine conflict." she said. Rahul Gandhi, the Congress leader, has criticised the government over the matter. He said that the government had lifted the 'lockdown' on gas, diesel, and petrol prices. "Now the government will 'develop' the prices indefinitely,"
"On Tuesday when prices were raised for the first time since November, he remarked. "Since the elections in five states are now done, the opposition says that the government has been raising prices. India's fuel retailers are Indian Oil Corp, Bharat Petroleum Corp, and Hindustan Petroleum Corp. The price of fuels including petrol and diesel was increased by 80 paise per litre today, bringing the total increase in the rates in the last 13 days to Rs 8 per litre.
Constant hike in the prices of petrol and diesel
Petrol and diesel prices in Delhi were Rs 103.41 and Rs 94.67 per litre, respectively, which was further increased by 80 paise. On the other hand, petrol and diesel rates increased and now are Rs 118.41per litre in Mumbai (up 84 paise) and Rs 102.64, respectively (increased by 85 paise).
Rates of petrol and diesel have been raised across the whole country, and they differ in the amount of municipal taxation. This is the 11th price rise since the end of the month on March 22.
Petrol in Delhi costs Rs 103.41, and diesel costs Rs 94.67.
Petrol in Mumbai costs Rs 118.41 a litre, while diesel costs 102.64.
Chennai petrol costs Rs 108.96 per litre, while diesel costs Rs 99.04 per litre.
Petrol costs Rs 113.03 in Kolkata, while diesel costs Rs 97.82.
In a recent analysis, Nomura forecasts another Rs 12 increase in petrol and diesel prices (assuming global petrol/diesel prices of $132-136 per barrel, which corresponds to Brent oil prices of $112 per barrel).
The price of a 14.2-kilogramme cylinder of LPG has been increased by Rs 50. As a result, transportation services, including trains, bus, taxi/auto-rickshaw, school bus, and airfares (the latter reflects prices of aviation turbine fuel), would become more terrific.
Is the constant change in prices of petrol and diesel a sign of good government?
Now the question arises that such instant hikes and price changes in the rate of petrol and diesel are the basic demand and needs of every countryman is a sign of having a ruling party? Not specifically pointing out anybody, but political games and theories are somehow damaging the economy and life of normal people.
Are the citizens really happy with what they decided to choose? Some may say now that yes hike in petrol and diesel prices is good for the economy and government has performed a good deed with this, but there are other opinions as well that need to be considered and shown concern about?
Only pointing out and throwing light on the cultural heritage, construction of temples and winning hearts with cultural sentiments won't save the nation or will not even help the economy grow. Some severe planning and consistency are the key to growth.
edited and proofread by nikita sharma