Stories
Everything about the Domino's India data leak
Domino's India has witnessed a massive data leak recently wherein the details of the credit cards of about 10 lakh of their customers and employees have been leaked. Along with the credit card details, the information of their customers such as their names, their phone numbers, their payment information has also been leaked to the dark web.

Alon Gal, who is the CTO of the security firm Hudson Rock said that a threat actor claims to have hacked the database of Domino's India worth about 13TB that also includes the details of over 250 of their employees across verticals such as Marketing, Finance, Operations, Legal and IT, etc.

In a tweet, Alon Gal mentioned that a threat actor is claiming to have hacked the 13TB worth of data of Domino's India and that this information includes about 180,000,000 details of the orders done at the pizza chain that includes customers' names, their email addresses, phone numbers, payment details, and about 10 lakh credit card details.

It is reported that the hackers are deciding to sell off this entire collection of data to a single buyer. According to Alon Gal, these cybercriminals are looking out for $550,000 (approx. Rs. 4 crores) for the complete collection of the database and have also decided to create a separate search portal so that it promotes queries regarding the data. This sale is reported to have been taking place on the dark web and majorly at a site that is frequently visited by cyber scammers.

On the other hand, Domino's India has been reported to be denying this leakage of data and said that none of the users' data has been compromised in any way.
Domino's India mentioned in a statement that Jubilant FoodWorks has witnessed an incident relating to information security. Also, no data related to financial information of anyone was made accessible, and that the incident has not impacted the operation of the business in any way.
The food chain mentioned that they have a policy that allows them to not store any of the financial details or the credit card details of their customer, therefore there is no way that the data has been leaked in any way. The company also stated that their team, which is handling the investigation of this case, is currently looking out and investigating this matter and that they have already taken important actions to tackle the situation.
History of Domino's in India
It is said that when it comes to Pizzas in India, Domino's India is a choice. Domino's has gotten a stronghold in the food chain market in India and is now one of the top pizza chain brands in India.
Domino's success in India is mainly because of two factors, the same factors that helped this restaurant chain gain control over the US markets. The two factors are delivery and technology.
Domino's entered the Indian market back in the year 1995, the same time when the country had not completely opened up in terms of its economy, in fact when it was just beginning to. India lowered its import duties, removed subsidies on few items, and invited foreign competition, and with globalization and industrialization, came American brands like McDonald's, Pizza Hut, Coca-Cola, and Domino's.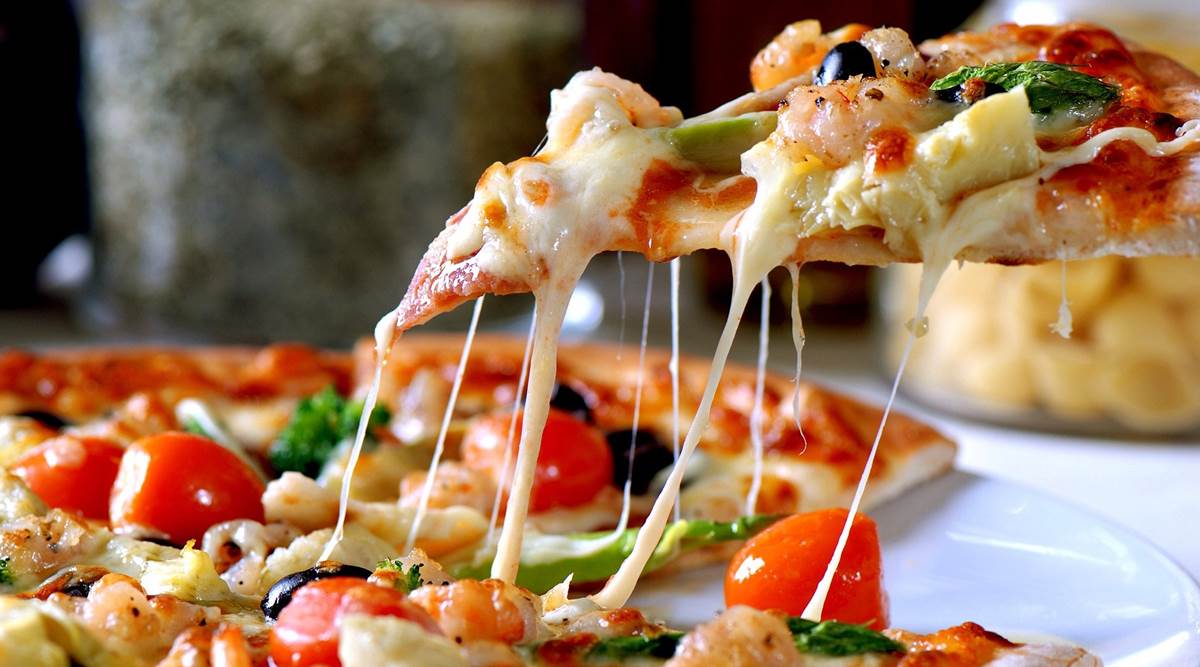 The franchisee of Domino's, that is Jubilant FoodWorks, mentioned that they were the first company to have launched a feature of nationwide online ordering.
According to Jubilant FoodWorks, As of the year 2019, mobile ordering had contributed about 75% of the total delivery sales for Domino's India and according to Euromonitor International, by the year 2019, the Indian pizza market had grown to over 1.5 billion USD. However, American rivals of the restaurant chain such as Pizza Hut, Papa John's found it quite difficult to challenge the strong foothold of Domino's in the Indian market.

The year 1996 saw the launch of Pizza Hut in the Indian markets and since then it has been reported that the brand has opened about 430 stores, while Papa John's has been reported to have only opened about 66 stores in India till the time it was operating in India. In the year 2017, Papa John's left the Indian market.

Now when we talk about Domino's, per se, the restaurant chain operates more than 1,300 stores across about 282 cities in the country and is still growing and expanding its reach to various parts of the country.
A few of the reasons why the brand Domino's has been so successful in the Indian markets are:
1. The speed of their service: As the company has opened a large number of stores all across the nation, it has brought a large number of customers as well. Therefore, to tackle such a large customer base, their idea of "30 minutes or free" has worked out quite well in the Indian markets and has helped them generate credibility among their customers.
2. Providing Indian taste in Pizzas: Domino's is one such brand that incorporates local flavors such as Kebab and peppy paneer which has helped them gain more customers in India.
3. Evergrowing menu: One thing that makes Domino's interesting is that it keeps on updating its menu and adding new items.
4. Exciting offers: Indians value money and their choice of spending their money a lot. Domino's knows this and has improved its service in that area as well as the chain keeps on providing exciting offers to its customers making them come for more.
5. Great use of technology: not just with mobile ordering service, domino's has been experiencing growth because of its tech incorporation in improving supply chain management and customer service.