Trends
Rising Population Of India: A Ticking Time Bomb Paving Its Way For An Invisible Pandemic!
India's rising population is a ticking time bomb, and when it blows, it will cause civil warfare in cities and countryside.
Former Vishva Hindu Parishad (VHP) leader Pravin Togadia labeled India's rising population to be a "ticking time bomb," emphasizing the necessity for legislation to avert its detonation and the simultaneous negative consequences. He sounded faith that Prime Minister Narendra Modi and Home Minister Amit Shah will establish a population control bill and the Uniform Civil Code (UCC) before the parliamentary elections next year.
Mr. Togadia, president of the Antarrashtriya Hindu Parishad, was speaking to the media in Chhattisgarh's capital Raipur before speaking at a public assembly in the state's Mahasamund district's Basna. Mr. Togadia responded to a question on the desire for a population control law, saying, rising population and demographic imbalance are ticking time bombs that will burst in cities and villages, resulting in civil wars. As a result, to avoid such a disaster, a population control law must be drafted.
Is it true that countries with less population have a better economic situation?
Data from 1970 forward show that the Western world has effectively kept population growth under control. For example, China has had an exceptional win in population management. Yet, most Asian and African countries have witnessed significantly rising populations, which has hampered economic progress, built massive gaps between economic classes, caused water stress and food scarcity, and caused societal divisions. All of these issues, when combined, have resulted in deplorable living conditions for giant numbers of people across the world.
For the last half-century, both the United States and France have seen decadal rising population rates of less than 10% from 1970 to 2020. This is true for the vast majority of the Western world. Mild population growth has contributed to their capacity to provide a high quality of life to their citizens and their classification as first-world countries.
A comparative example of the after-effects of the rising population between the Golden Bird nation and the Dragon country.
China's population, which stood at 55.44 billion in 1950, nearly doubled over the next three decades to reach 100 billion by 1980. This marked the start of China's family planning program, with its one-child policy. After 40 years, China's population was at 143.93 crores, an increase of little under 44 percent. In comparison, China's population expanded by an astounding 80% between 1950 and 1980. If China had continued at its current rate of rising population, it would have passed the two billion milestone by now. What influence China would have had if it had another 600 million mouths to feed and care for is unknown. So, yes, having less population or controlling the rising population is attributed to economic development.
Let us now turn our attention to India. In 1950, India's population was 37.63 crore. In comparison, this is less than the combined population of Pakistan and Bangladesh today. By 1980, India's population had risen to 69.89 crores, representing an 85 percent increase. At this point, the rates of rising population in India and China were nearly equal. The situation altered considerably during the following 40 years. India's rising population went to 138 crores in 2020, an increase of 97 percent! 
If India had been as effective as China in regulating its rising population, it would now have a population of little more than one billion people. With 400 million fewer people, India's unemployment would have been negligible, cities would not have been overcrowded, pollution levels would have been under control, and India would have been a middle-income country.
The apparent criticisms.
Now there is a massive debate about why there is a lack of economic development in the country. Is this scarcity is due to a lack of socioeconomic opportunities by the government or the rising population bomb is responsible for that?
When progress, or lack thereof, is related to a rising population, opponents and critics quickly mean out that bad economic development is attributable to socioeconomic problems rather than a rising population. Then they explain their claim by referring to China and citing the impressive economic development of the country despite being the world's most populous country. 
This is intellectually dishonest. Poor socioeconomic policies undoubtedly impede economic progress, but the rising population spoils even the most opportune economic policies and will always degrade poverty mitigation programs. China's development is due to rigorous restrictions to limit family size; if such measures had not been implemented, the outlook in China would have been fairly tragic.
The last call.
The economic and strategic capabilities of a country are influenced by population dynamics. Countries with fewer populations may face few strategic obstacles, but rising populations are not a blessing. An unchecked population increase can hinder progress while correspondingly, negatively hurting the environment.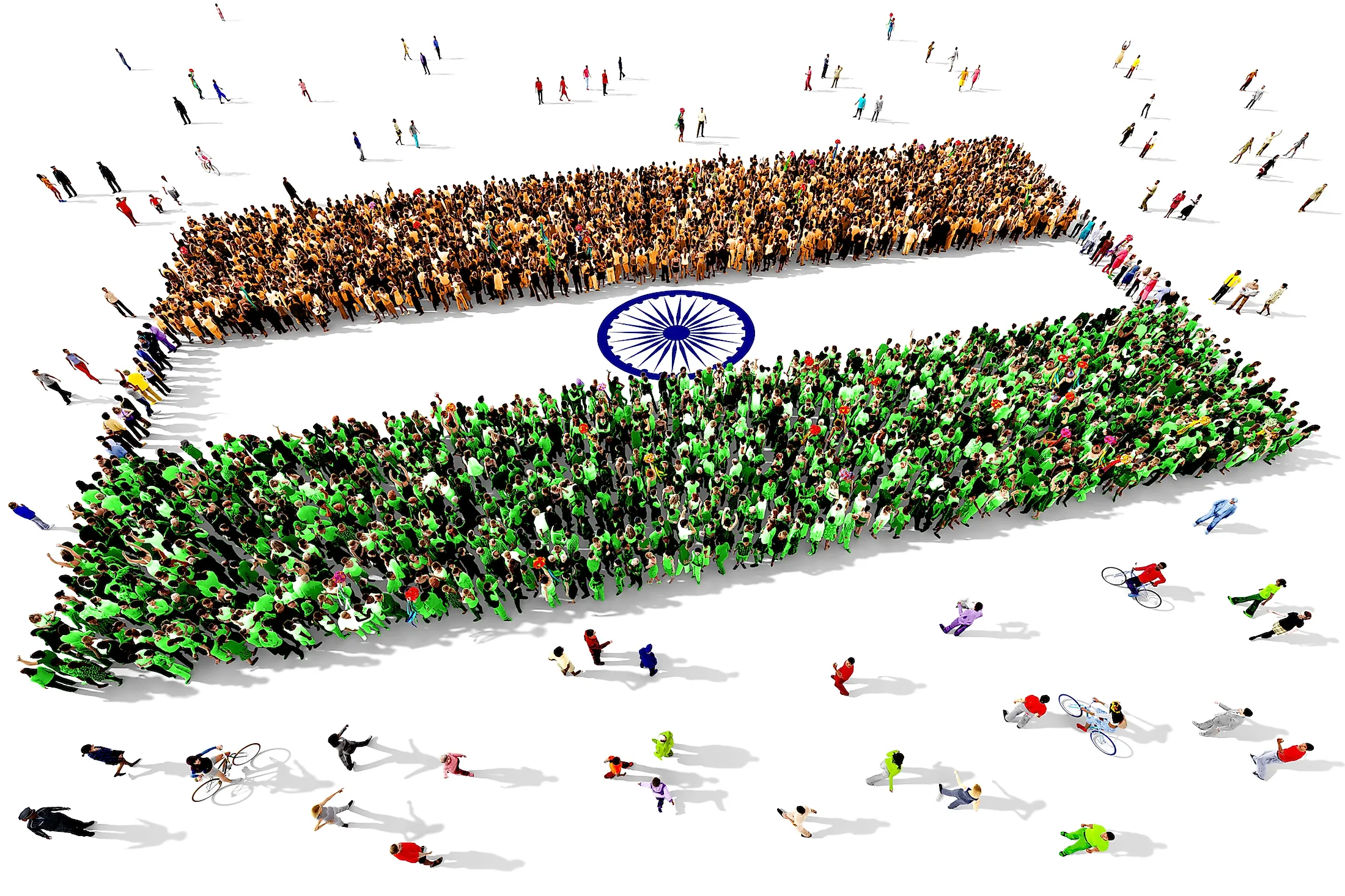 To summarise, India is now on the verge of becoming a middle-income country by 2047. This approach will be greatly benefited from the universal use of population control methods across all levels of society and the whole country. This must be a priority call for India's polity and civil society to protect the country's unity and integrity, prevent fissiparous tendencies, and ensure the economic well-being of all sectors of the Indian population.
Edited by Prakriti Arora