Stories
Japan's Kirin Brewery Corporation in Talks to triple investment in Indian craft beer maker Bira
Kirin brewery company
These drinks are produced by Kirin Brewery Corporation, Limited (Kirin Bru Kabushiki Kaisha), a Japanese company. The Kirin Holdings Company, Limited's subsidiary, owns it. Kirin Brewery Company, Ltd, Mercian Corporation, & Kirin Beverages Company, Ltd. are some of its divisions. A sublet of the Mitsubishi Group is Kirin.
The Spring Valley Brewery was first created in Yokohama around 1869 by Norway's brewer, William Copeland, and was acquired by Japan Brewery Company, Ltd, the precursor to Kirin Brewery, in 1885. The Japan Brewery has founded in Hong Kong under the names of W.H. Talbot & E.H. Abbott thanks to facilitation of a deal by Thomas Blake Glover. A group of Japanese businessmen, notably Iwasaki Yanosuke, the former president of Mitsubishi, provided financial support for the company.
In 1888, the Japan Brewery started selling Kirin Beer. In February 1907, the Japan Brewery's assets had been acquired by the Kirin Brewery Company, which then increased its operations in response to rising consumer demand. The Kirin Brewery continued the legacy of a Japan Brewery by using malted grains and German-sourced hops while hiring German brewers to manage production. Kirin's beers were successfully marketed both in Japan and abroad thanks to a great contract with Meidi-ya.
Two of the most well-known beers in Japan are sold by Kirin Brewery: Ichiban Shibori and Kirin Lager, the latter of which dates to 1888 and is one of the country's oldest beer brands. The most popular beer in the happoshu (reduced) category is Kirin Tantei. Budweiser and Heineken are only two of the foreign brands whose domestic distribution is handled by Kirin. With strategic partnerships, subsidiaries, and affiliates, Kirin's brewery operations now extend to numerous Asia, European, and  United States. Giraffes or Qilin, the legendary hooved Chinese chimerical beasts in East Asian culture, can both be termed as "Kirin" in Japanese. The latter bears the name of the Kirin Brewery.
BIRA
B9 Drinks Pvt. Ltd. introduced the Indian craft beer label Bira 91 in 2015. The material used from France, Belgium, the Himalayas, and Bavarian Farms, the beer was contract-produced at the company's first brewing unit in the Flanders units of Belgium and shipped to India. Following its first success, the company started producing beer using the same units in India. The beer, which is made of wheat, barley, and hops, is served on draught, in 330ml, 650ml bottles, and 500ml cans.
Ankur Jain, a businessman who immigrated to the US from India in 1998, established B9 Beverages Pvt Ltd. Jain graduated from the University of Illinois in Chicago with a degree in computer science. Before launching his first business in health revenue management in Nyc, which was eventually sold to an unknown health company in 2007, he briefly worked for Motorola.
In 2008, Jain returned to India and launched his first beer business there, bringing classic craft beers from the US and Europe to the country. Early in 2015, B9 Beverages introduced Bira 91.
Five beers are provided by the company: Bira 91 White, a low-bitter wheat beer with 4% alcohol, Bira 91 Blonde, an extra-hoppy craft lager, Bira 91 Light, a lunchtime lager with little calories, Bira 91 Strong, a high-intensity wheat beer with 7% alcohol, with the Bira 91 Indian Pale Ale (the first IPA brewed and & bottled in India).  In June 2017, Light & Strong was released, while IPA followed in October.
Although Bira 91 Blonde is a neat lager produced from barley and Saaz hops, Bira 91 White is a murky wheat beer featuring low bitterness and high scents like lemon and coriander. Bira 91 White rates 13 while Bira 91 Blonde comes in at 21 just on the IBU level (International Bitterness Unit). 4.9% Alcohol per Volume is the strength of both variations.
Although Bira is a Punjabi term for brother, it does not have any literal meaning. The number 91 stands for India's country code. The logo's reversed B stands for an irreverent attitude. The urban millennial was selected as Bira 91's main client when creating the monkey mascot, and it was intended to give the company a fun personality.
The business wanted Bira 91 to become a trademark that was an important aspect of the tech-infused, artistic, urban, varied, and contemporary environment of the twenty-first century. Recently, Bira 91 introduced its line of branded goods, which includes t-shirts, bottled beer, bags, ice buckets, and beer mugs.
Due to its distinctive flavor and lack of typical beer bitterness, Bira 91 is famous now in India. Soon after Bira 91's inception, Indian restaurant & bar owners noticed an increase in demand for the beer because the brand just trusted word-of-mouth advertising to gain a sizable market share.
India's beer enthusiasts were treated to a unique flavor with the launch of Bira 91, which experienced unanticipated demand. Bira 91 had inconsistent supplies because it was produced in Belgium and imported to India, and because of a huge supply shortage in 2016, it was temporarily taken off the market.
At the 2016 Tribeca Film Festival in New York City, where it was plastered as the festival's primary beer sponsor, Bira 91 made its global premiere. It claims that it is the first Indian craft beer to be offered in New York.
The eight-episode travelogue Bira 91 Hot Stuff, which explores the spiciest foods and spices in India, was released in 2017 by Bira 91. Additionally, the business and Saavn worked together to introduce the Bira 91 Rap Music Channel.
Bira 91 additionally supported the World Citizen Festival in 2017 in addition to the Tribeca Film Festival. in 2016. Another event in India was Bira 91 FreeFlow, a three-city tour featuring the hip-hop performer Lady Leshurr. [14] The company's first sponsored on-ground event was Bira 91 April Fools' Festival in New Delhi in 2018.
At the UN's global New York headquarters in May 2018, Bira 91 became the beer of the month. Since about June 2018, Bira 91 is being offered in India, the USA, the UK, the United Arab Emirates, and various nations. Bira 91 confirmed its global sponsorship of the World Cup of Cricket and several other ICC events in November 2018.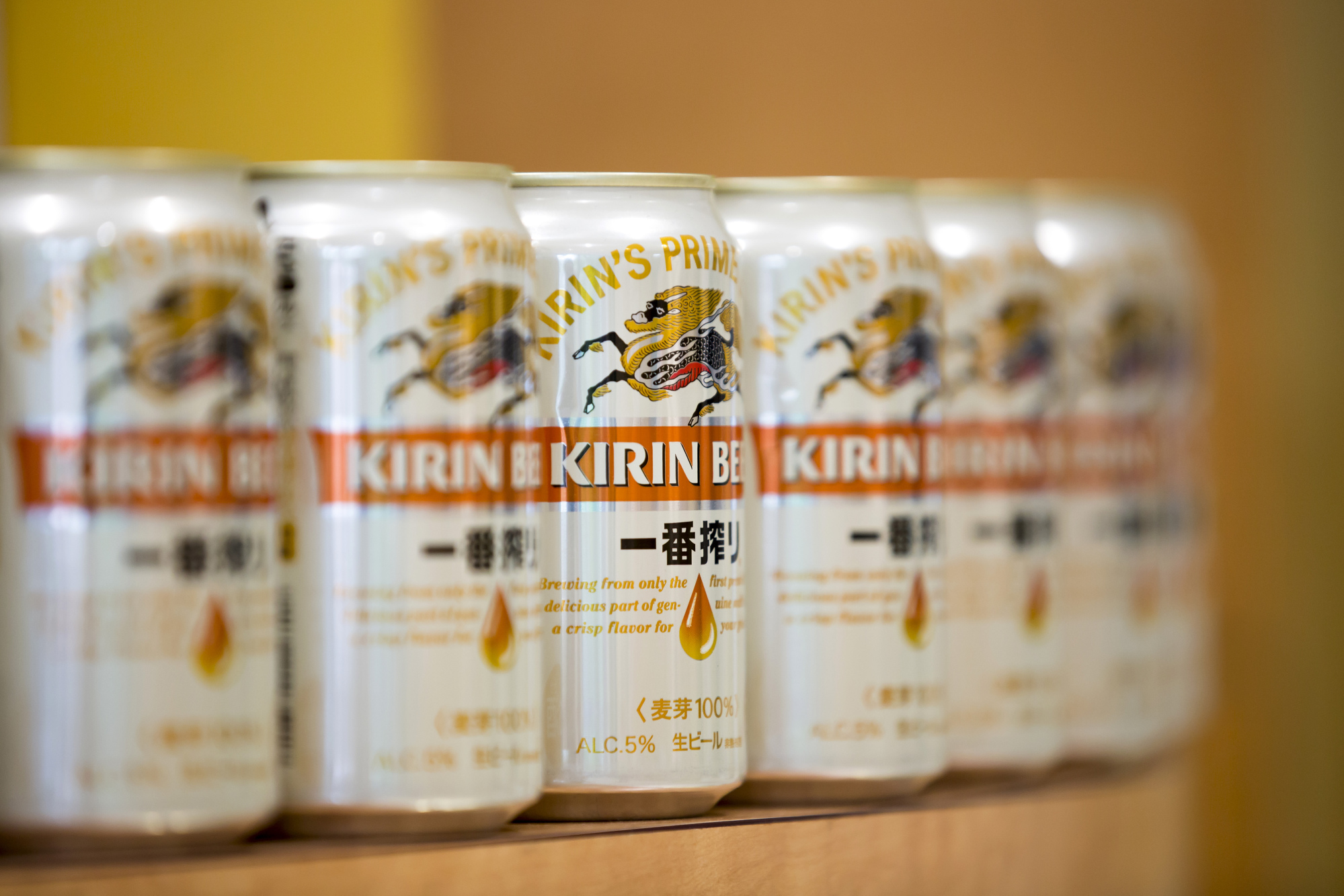 The situation between Kirin and Bira
Four sources have told Reuters that Japan's beverage company Kirin Holdings is in discussions to spend $70 million on Indian local beer manufacturer Bira, doubling in on the fast-growing South Asian marketplace at a time when it is under pressure to maintain growth at home.
According to the sources, Kirin, which made its first $30 million investment in Bira for a stake of less than 10% last year, plans to inject further capital at an asset pricing of $450 million. According to one of the sources, negotiations between both the Japanese business and the owners of Bira are nearing their conclusion.
The most recent negotiations take place as Japan's main beverage manufacturers struggle with a gradual reduction in alcohol sales revenue as the local population shrinks & young folks drink less compared to previous decades, requiring the businesses to grow internationally or enter new markets.
The Japanese yen has plunged for people aged below 24, which would be expected to increase the cost of international acquisitions for local businesses. Despite this, Kirin still plans to increase its investment in Bira. It is one of India's most well-known craft beer producers and was founded in 2015. In India's projected $5 billion beer market, it faces off against global brands like Carlsberg and Heineken-owned United Breweries.
Some of the sources claim that after the most recent fundraising round closes, Kirin will own a total of about 15% of Bira. According to the sources, Mitsubishi UFJ Financial Group, a financial institution based in Japan, is also in discussions to invest $15 million in the round.
Ankur Jain, CEO of Bira, declined to provide comment for this piece. Both Kirin and MUFG declined to respond. Since the deal conversations are confidential, the individuals declined to give their names.
For Japanese beverage manufacturers, North America has served as a key market. The American craft beer producers New Belgian Brewery and Bell's Brewery are owned by Kirin's subsidiary, along with a portion of the Brooklyn Brewery in New York. Asahi and Suntory, rivals, are attempting to enter the North American beverage market.
The first source noted that the new scheduled Bira money invested "is a minuscule portion, but Kirin is upbeat on India," and that Bira's CEO Jain recently traveled to Japan to meet with Kirin management. Keisuke Nishimura, a high-ranking Kirin executive, recently visited India to evaluate the marketplace and Bira's breweries.
The critical time of the situation
The discussions on the additional finance take place at a crucial juncture for Bira, particularly after its sales suffered during the COVID-19 outbreak.
According to an inside investor presentation reviewed by Reuters, Bira reported an operational deficit of $4 million in the quarter even though their net total sales in the period to June 2022 were 132% more at $20 million. According to the presentation, the quarter had the "largest ever" beer volume and Bira's income was "much more 2X over pre-COVID."
Sales of craft beer are increasing in India as young, wealthy consumers select brands and bars that serve lighter brews and guarantee fresher ingredients.
Bira claims that its beer is sold in 500 towns & cities in 15 nations and is produced in five breweries in India. The initial source claimed that Bira planned to open additional breweries and introduce new goods including ciders with money raised in the most recent round. Reuters was informed by two additional people that Bira was also thinking about going public, but at least 2 years away.
Need for foreign direct investment
India needs FDI because it is an essential catalyst for economic growth &  significant non-debt funding requirement for a country like India to prosper economically. Foreign businesses that invest in India take full advantage of the country's relatively low salaries to develop technical know-how, which in turn aids the country in creating jobs for its citizens.
Foreign investment has kept coming into India because of the government's supportive policy framework and vibrant business environment. The government has recently made several efforts, including easing FDI regulations in a variety of industries, including stock exchanges, PSU refineries, telecom, and defense.
The 22 billion in direct investments routed to India, of which over 98% are from the automated route, indicating relaxation of limitations in the FDI movement, show that India has continued to draw significant investments even during the COVID-19 pandemic. India's ease of conducting business has improved by roughly 79 positions, and at the close of this year, it is anticipated that it would be in the top 50.
According to the United Nations Conference on Trade and Development (UNCTAD), India will prove to be a strong nation in the entirety of South Asia in terms of the flow of investments into India from foreign investors. India has risen from 12th place in 2018 to 9th place in 2019 on the list of countries with the highest FDI investments.
Advancement due to investment
Such an act will give a growth perspective to both brands to stay in the market and generate more of their desired revenues. These will lead to various growth prospects like:
Encouragement of investment in strategic areas:
 For instance, investing in energy production can increase the amount of electricity produced, which will allow for the expansion of new industries.
New technology:
FDI can introduce additional new technologies that have not yet been embraced in the nation. Examples include current Communications System advances. The development of the nation's communication system has been made possible by the satellite launches that other nations have assisted with. Nokia is in India to support the country's communication infrastructure.
An rise in capital inflow:
 FDI encourages increased capital input into the nation, particularly in important and core industries. In addition to a lack of cash, we also lack capital in the shape of raw materials. FDIs will close this gap, enabling quick economic expansion in the nation.
Export Growth:
 Exports from other nations have increased thanks to FDIs thanks to the establishment of SEZ and the encouragement of 100% export-oriented businesses. They have international markets for some of the consumer goods they create. With FDI present, there is a shift in the exports' composition and trajectory.
The growth of employment opportunities:
Foreign direct investment has helped the service sector in developing nations. The technology used in marketing and advertising has changed as a result. There are more opportunities for employment as a result. The FDI helped to some extent reduce educated unemployment since they were able to take on some of the Indian labor force.
Development of financial services:
Foreign direct investment (FDI) boosts a nation's financial sector by expanding not just its banking sector but also other activities like commercial banking, portfolio equity, etc., which has led to the development of more new businesses. The nation's capital market has benefited as well from it.
Currency exchange stability:
Using its exchange control procedures, the RBI has been able to keep the country's exchange rate stable. But for continued exchange rate stability, there must be a steady and ongoing supply of foreign currency. This is made possible by increased FDI inflows, and as a result, the RBI now has a comfortable foreign currency reserve position of much more than $1 billion.
Greater use of natural resources:
The FDls make better use of the country's natural resources, which would have otherwise gone unused. Saint Gobain Glass and the paper & newspaper industry are two examples.
Development of underdeveloped areas:
In certain ways, foreign direct investment is to blame for the growth of underdeveloped areas. They created so many industries in low and underdeveloped locations, and as a result, these places have transformed into industrial hubs. Some of the underdeveloped regions have used FDI services to launch industries in underdeveloped areas. Examples include the Hyundai and Ford vehicle factories that were founded in India's Sriperumbadur and Maraimalainagar.
Development in Lifestyle
Without a doubt, the introduction of FDIs has altered how people live. Due to the availability of consumer goods through the hire buy system, purchases of items like TVs, refrigerators, and cars are made possible. The rise in automobile ownership in most cities is a clear indicator of the way of life shift.
Why Indian market?
These are the key benefits of foreign direct investments in India.
Market size
India, which has the second-largest population in the world, is one of the biggest marketplaces because of its huge and diverse customer base. The country's sizable middle-class population makes it an astounding market for international businesses and their goods. The main benefit of Indian FDI is the size of the market.
Policy Rationalization
To make India a very desirable place for foreign corporations to invest, the Indian government has rationalized its economic policies.
Strong demographics and reputable businesses
India is a country with a young, vibrant, and highly educated populace that is incredibly talented and entrepreneurial. There are many high-quality corporations with top-notch accounting processes among the diversified market's more than 5000 companies that are traded on the share market and where one can invest.
manufacturing and outsourcing
India is referred to be a more suitable area to do business in than other nations for several reasons, including the abundance of labor and proximity to markets throughout Asia. As a result, it is crucial in encouraging foreign institutions to establish facilities in India.
Solid Economic Development
Over recent years, India has seen exponential growth rates, particularly in the fields of technology & business process outsourced. These encompass some of the important segments of the entire global economy.
India Japan Ties
The earliest recorded direct interaction between India and Japan dates back to 752 A.D., and the friendship between the two countries has a long history and is deeply entrenched in shared cultural and civilizational heritage.
The increasing number of crown gatherings and business links show that these countries maintained their close bond in the current era. This friendship received the designation of Special Strategic & Global Partnership in 2014. Former Japanese Prime Minister Shinzo Abe made a commitment to secure 3.5 trillion JPY in public & private investments during the same meeting, as well as to double the number of Japanese businesses operating in India over the following five years.
Prime Minister Shri Narendra Modi & Prime Minister of Japan, Mr. Fumio Kishida, expressed their shared intention to realize JPY 5 trillion in public & private investment and finance from Japan to India in the next five years, to fund appropriate public & private projects of mutual interest, upon the success of the investment target during Mr. Kishida's first bilateral visit to India.
edited and proofread by nikita sharma