Stories
17 low cost profitable small business Ideas 2022
17 low cost profitable small business Ideas
Starting a Small business needs a great deal of dedication and self-assurance., but you must be sure about your business idea before you begin.
Nowadays, the term "entrepreneurship" is widely used. It's become a thing among recent college grads who want to establish their own business or are doing so. People commonly believe that starting a business necessitates a large sum of money. But the truth is that creating and operating a business is all about having the right talents, working hard, and being dedicated. That is why, with a tiny investment of Rs. 20,000, you may lay the groundwork for a profitable business.
A business owner is seeking cash to help him realize his dream. A fantastic business for any entrepreneur does not require a lot of capital. There are a lot of tiny company ideas that don't demand a lot of money. These suggestions, if successfully implemented, can help the company grow and profit.
A low-investment company idea is a very appealing prospect. On the other hand, most individuals have no notion of those concepts or how they might fit into their lives.
Making ideas a reality is the essence of starting a business. However, before joining the hustle, wannabe startups frequently struggle with investments and thoughts.
Having a lot of ideas in your head, you may need to adjust your plans if they aren't well-directed. At this point, most aspiring entrepreneurs are having trouble striking a balance.
Not all manufacturing companies require a lot of money. Many enterprises can be launched with little money and turn a profit. Here is a collection of low-cost small company ideas for you to consider.
In 2022, you can open three different food shops/food parlours for a bit of investment.
Mobile Food Market

Diet Food Shop 

Diet Food Shop 
Mobile Food Store
People worldwide like eating excellent and healthy food, making a Mobile Food Shop the best small business concept. The mobile food store is a business you can start with little money and make a lot of money because no one can say no to excellent cuisine served in a clean environment.
Fast Food Parlour:
When people are hungry and don't have access to home-cooked food, they turn to fast food. You will make a quick profit by giving tasty and sanitary food at a reasonable price.
Diet Food Shop:
People nowadays are overly concerned with what they consume. You can find Fast-food restaurants in both rural and urban regions; however, we have few stores that sell good diet foods. As a result, creating a diet food store is a fantastic small business idea.
Just like food shops, you can also look into investing in a beverage store. People nowadays are always up for some beverage.
Health Drinks

Ice Dish & Soda Shop 
Health Drinks:
Thanks to social media, people are well informed of what is good for their health. They have begun to prefer health drinks to fizzy beverages. Neem, beetroot, and carrot juices are in high demand. As a result, opening a Health Drink stand is a sound business decision.
Ice Cream and Soda shop:
One of the most cost-effective businesses to start is an Ice Dish and Soda Shop. All you need is the necessary equipment to produce the drink, such as an ice snowmaker and a soda maker.
Making cotton buds or cotton swabs is a financially rewarding company. Furthermore, you can start the firm on a small or giant size. This business can be created from home by anyone with modest startup cash.
Cotton bud's sales are currently increasing. This product's primary distribution channels are modern retailing and supermarket retailing. Manufacturers are also diversifying their product lines from adult to infant and child-centric. It also aids in the expansion of sales. Cotton buds are a non-perishable product.
Consumers' rising per capita spending, increased cleanliness awareness, and growing population drive the cotton buds market. Cotton buds are manufactured by small businesses that must obtain the spindle/stick, absorbent substance (cotton), and packaging.
The raw material is subsequently fed into automatic cotton bud machines, many of which also package the finished products. You can customize the devices to meet the entrepreneur's quality and output needs.
Candle making is an art, but it may be turned into a viable business if you fulfil volume orders and make minor expenditures inaccessible machinery.
We have a solid business idea for you if you're an entrepreneur searching for a new company to burn the midnight oil on selling handcrafted candles.
Even the most hesitant DIYer may benefit from learning how to manufacture candles when making a practical and hot (literally and figuratively) product. You can make a variety of candle varieties in your kitchen. We'll show you how to make a simple soy candle here. You can use the same essential ingredients and create your personalized recipe by tweaking them slightly.
With a cheap investment of Rs 20,000-Rs 30,000, You can start a candle-making business from home. Wax, wick, moulds, thread, scent oils, and other essential materials established the firm.
You'll also need some candle-making equipment and the essential raw components. There's a melting pot, a thermometer, a pour pot, a weighing scale, a hammer, and an oven (to melt wax).
Pickles and Papad business:
Pickle-Papad making is a great home-based business concept that women have been doing for a long time. Depending on your needs, you can start this business part-time or full-time.
The thin, crispy dish is typical of most Indian meals, whether fried or roasted. Papads are required at various functions, celebrations, and parties; thus, demand is vital.
In India, Papad is served with pickles. Pickles are a traditional Indian cuisine item that is very popular. In every Indian household, there is at least one type of pickle. As a result, if you're looking to start small, a pickle business is a safe and simple choice.
Indian pickles are in high demand throughout the world, not only in India.
Once essential ingredients like wheat flour, spices, and oil are available, the manufacturing procedure is relatively easy. To set themselves apart from the competition, Papad can be created with flours manufactured from lentils, beans, rice, tapioca, and other ingredients.
Although the Papad manufacturing industry is very competitive, entrepreneurs can start selling to local department stores for as little as Rs 30,000-Rs 40,000.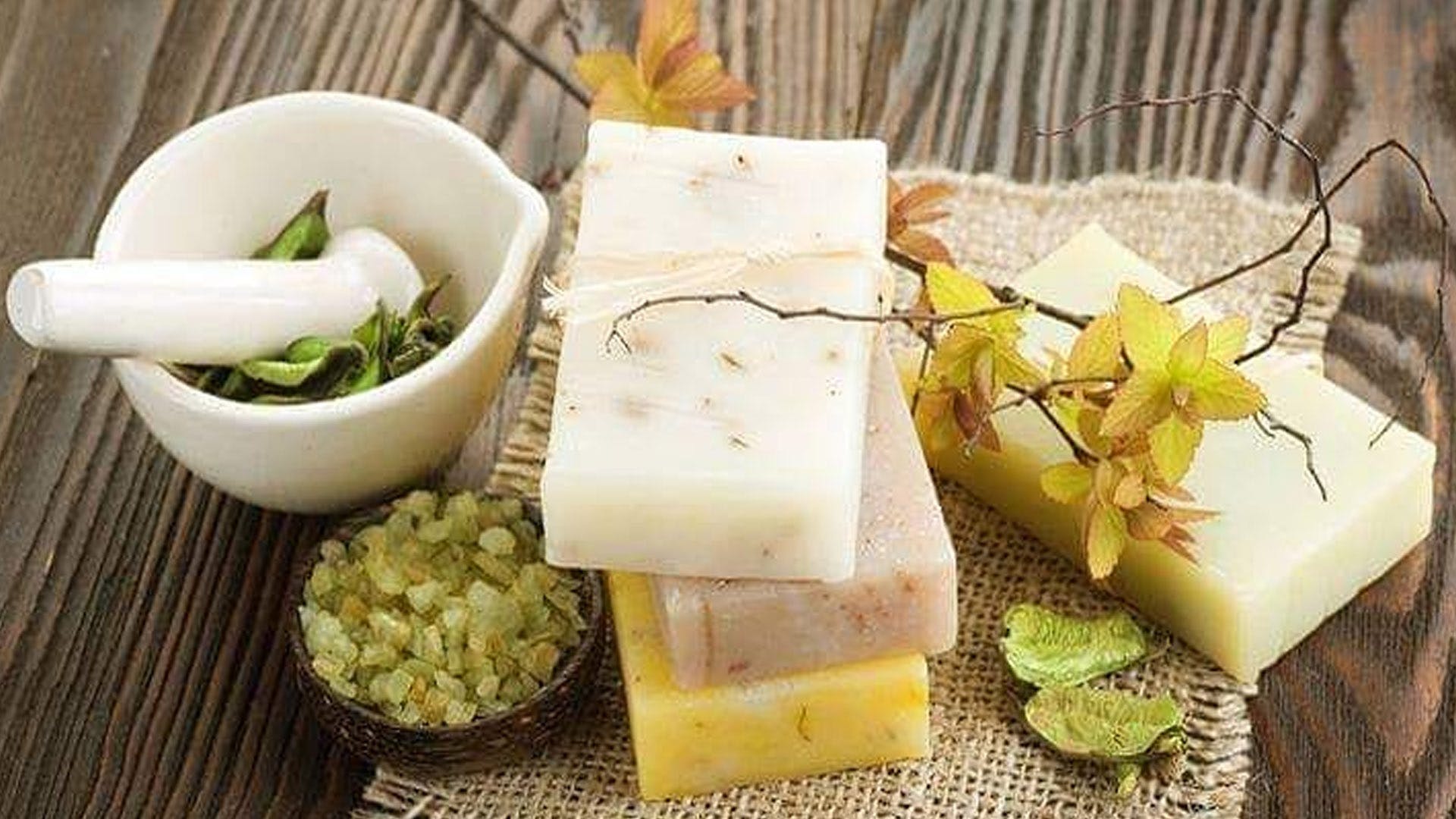 In the market, organic and herbal soaps are in high demand. You can turn your passion into a company if you know how to create soap using diverse ingredients.
Preparation of the soap foundation, preparation of the final base, and stamping are the three phases involved in making beauty soap or personal use soap. Oil and fats are the essential raw materials used in soap production. The completed product differs depending on the raw material and ad-mixture employed.
Glycerine, herbs, essential oils, moulds, microwaves, and other basic materials are required to start a modest herbal soap business. Scaled production requires between Rs 1.5 lakh and Rs 2 lakh.
You can start your business from your home or hire a tiny place. If you want to learn how to make soap, several government courses are available.
Print-on-demand, or POD, is possibly the simplest way to make money online.
It takes 3 to 5 days to start a business like this. POD is based on a straightforward principle:
You sell one-of-a-kind t-shirts that are made when a consumer orders them.

You will then collect your customer's money and pay for the order.

The t-shirt is delivered to your customer by your provider.
It doesn't get any more straightforward than this; you make money without having to buy anything or maintain a warehouse.
You'll be able to offer bespoke t-shirts, hoodies, tote bags, and more in no time. However, keep in mind that people buy t-shirts because of their designs. Because many entrepreneurs are businessmen rather than designers, this is the most challenging component of starting a POD company.
Maybe you already have some fantastic designs that you'd like to put on anything. If that's the case, visit our Shop to see how many various things you can start selling right away.
Who doesn't enjoy a good chocolate bar? Chocolate is one of the sweetest foods on the planet, and there are no age restrictions on enjoying it. Chocolates are replacing products for gifting purposes, thanks to the ability to customize them according to your needs and budget.
In India, chocolate candy sales increased by 13% in retail marketplaces between 2015 and 2016. As a result, if you want to start a business but don't know what to do, chocolate manufacturing could be a lucrative possibility.
With less than 10,000/- INR, you may start a profitable business from home. Furthermore, it would help if you exercised particular caution in sensitive areas such as chocolate flavour, packaging, and timely delivery of products.
Finally, you must meet client expectations without sacrificing quality by providing the most significant and most cheap pricing in terms of deals. Mixing, frying, and cooling equipment will make volume production easier. Choose equipment that is appropriate for your company's size.
Do you enjoy preparing meals? Do you design such a delicious cuisine that your family and friends can't stop complimenting you on it? You would be an excellent cook if you answered yes to these questions.
Starting a cooking school is another excellent home-based business idea. Like a fast-food outlet, this business demands a small initial investment, and after you build a following, you can always open your training center.
Everyone craves ice cream, one of today's most popular treats. As ice cream consumption has increased, so needs ice cream cones.
The ice cream industry is booming all around the world. India has undergone significant progress during the last few years. The rise in middle-class per capita income has fueled an increase in ice cream sales.
As a result, if you're looking to start small, this idea could be a good fit. You may begin an ice cream cone manufacturing business in a rural region with an investment of Rs 1 lakh to Rs 1.5 lakh. However, the initial investment would be more if you wish to operate on a larger scale with high-capacity technology.
You can find Sports, formal, casual, and other shoe categories in the country's shoe manufacturing.
Shoelaces are also in high demand, and making them has proven to be a profitable small business venture.
Weaving a band and fixing the aglet is how shoelaces are made (the hardened end of the lace). The woven band is made of cotton, polyester, nylon, polypropylene, or similar materials, whereas the aglet is usually plastic. A shoelace, for example, is a fastening/ancillary product with its economic prospects. Because India accounts for 85 per cent of the unorganized footwear sector, you can understand how strong the demand for your shoelace business will be.
Shoelaces of various lengths, materials, and colors are required throughout the country and even internationally due to India's low labor cost.
Depending on the type of machinery you wish to use, you may start your business with a minor expenditure of around Rs 25,000.
Every year, new designs and brands of leather bags appear on the market. People passionate about fashion design continue to provide consumers with innovative and appealing ideas.
Following the prohibition on plastic bags, this industry is booming, with malls and shopping centres clamoring for paper bags. You can use your imagination to make bags out of jute, cotton, and other materials and sell them online or offline.
Jute bags

Leather bags

Paper bags
Jute bags
Focus on invention, and don't be afraid to let your imagination go wild. Who'd have guessed that teens would use ancient jute bags like purses and sling bags? If the jute is fashionable and functional, it will appeal to a larger audience. Consider what things can be substituted with jute cloth and play around with different designs and colors. Jute and jute bags are primarily produced in India and Bangladesh. Jute bag manufacture is a good business idea because of its accessibility and cost. Get trained, secure finance and machinery, obtain fashionable designs or employ a designer, and sell aggressively, and your brand will thrive.
Leather bags
People's demand for leather things and the artistic work and design that goes into them creates a significant market. Leather bags or other leather items, according to reports, also meet international market demands by being exported to numerous foreign countries.
The profit margin in the Leather Bag Manufacturing business varies depending on the sort of bag you're making and selling. However, if you consider a typical Leather bag, you may easily anticipate a profit margin or percentage of 20% to 35%. Depending on the product, the figures may differ.
Paper bags
People from many walks of life use paper bags, and their uses and purposes vary. Paper bags are now commonly used to transport medical and food supplies. Given the widespread use of paper bags, you must ensure that the manufacturing process meets quality standards and is hygienic.
Making paper bags is strictly a small-scale enterprise that requires very little capital. Make a business plan based on the money you invest in land, machinery, and labor. The single element that determines the growth of your company is money. As a result, be sure you don't plan too big with too little money.
You can start a button-making business can be started with a minor investment in equipment, supplies, and marketing materials, and you can run it from a spare room in your home or a tiny rental office. Creating buttons is straightforward, and you can market your controls by handing out or mailing leaflets and brochures to potential consumers. Schools, businesses, politicians, clubs, and other groups all use buttons, and it's simple to handle small bespoke orders for people.
There are different categories in this area that you can choose from, ranging from plastic to cloth and steel buttons, depending on your business.
With a minimum expenditure of Rs 30,000-Rs 40,000, you can either hire a space or start from home.
Incense Stick (agarbatti)
Due to high domestic and international demand, India's agarbatti (incense sticks) business is expanding.
Most Indian households use agarbattis and their popularity and demand skyrocket during the festive season. Exports of Inhave cense Sticks have expanded, thanks to the growing popularity of meditation and usage of agarbattis that goes along with it in other nations.
The initial stage in small-scale agarbattis manufacturing is to purchase bamboo sticks and essential oils with scents like sandalwood, jasmine, rose, Champa, and others. The oils are applied to the posts and then dried.
For bulk production, you can use semi-automatic agarbatti-making machines costing upwards of Rs 50,000.
Once packed and labelled, the sticks are ready for sale at local markets.
Palm Reader or Astrology:
Palm reading, often known as astrology, is the practice of forecasting a person's future by studying their hands. It's a convenient industry, and someone who can read palms can make a decent livelihood.
The precise profit you will make will be determined by several things. A net profit margin of two to three per cent is expected in retail. However, if you have a niche product and a small workforce, you can enhance your profit margins and make a big splash in your community.
An aquarium shop is a low-cost business in which you must maintain the fish tank and give Professional Aquarium Leasing and Maintenance for companies or homes. The aquarium is suitable for Vaastu. Thus it's an excellent business to start with little money.
There are various ways for anyone to start a profitable aquarium business. The perfect aquarium business plan and proper design, on the other hand, are critical components of starting a business with ornamental or tropical fishes. Everyone admires having a goldfish in their home, from youngsters to adults.
To start a fish tank business in India, you'll need an initial investment of Rs. 2 to 5 lakhs. Staffing, maintaining the company, and purchasing equipment and accessories are all part of this investment.
Second, you must secure financing by your business plan. Acquiring goods, purchasing the e-commerce platform, purchasing the domain name, hiring staff, and shipping will cost money in an online aquarium business.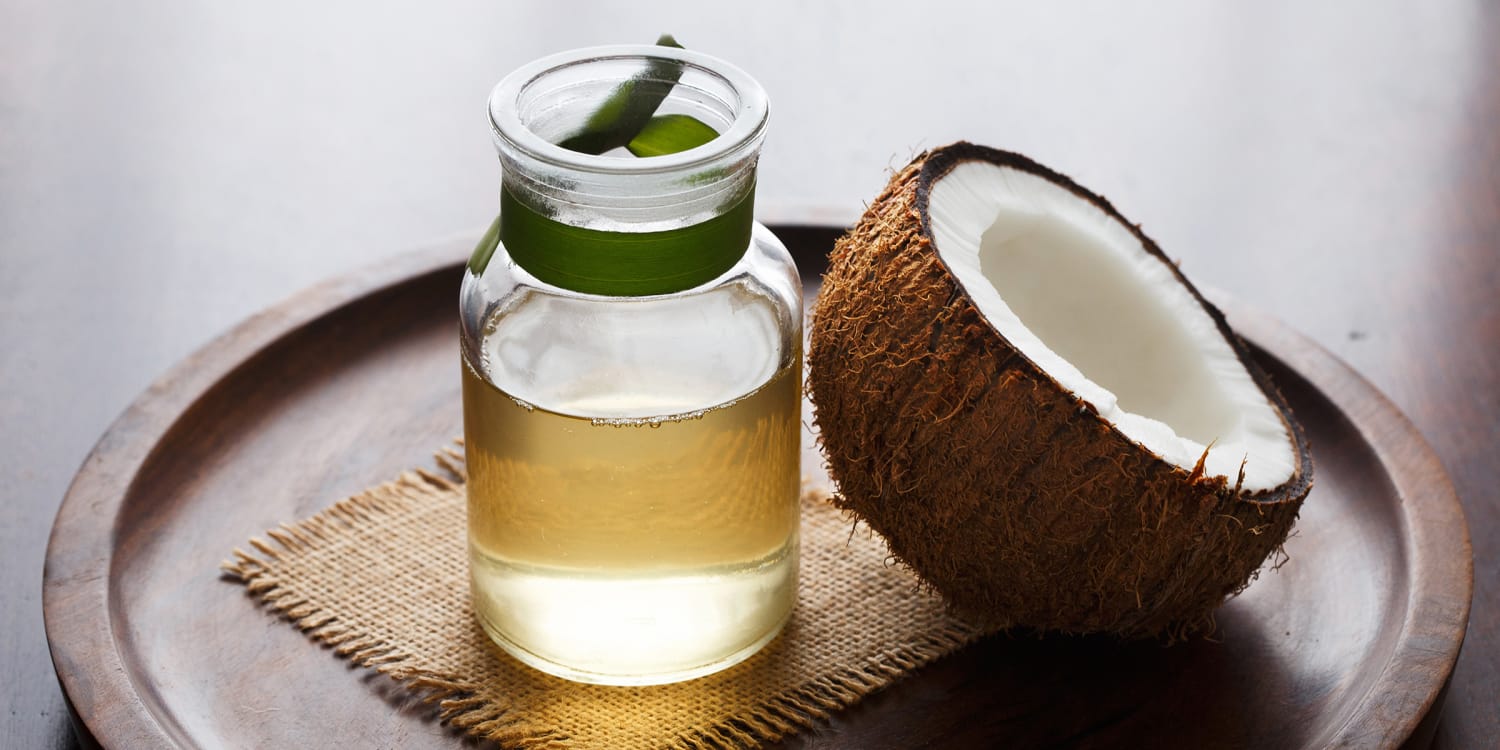 People have been more mindful of natural products in recent years. Many people are willing to spend a premium on high-quality items for health and beauty. As a result, beginning a coconut hair oil business might be a profitable small business venture.
This low-cost business concept requires around Rs 1 lakh, including machinery setup. You can begin by dealing with manufacturers, renting out a small piece of farmland, or collaborating with local farmers.