Growing up as a mid 90s kid, I still remember the summer vacations. The summer afternoons were mostly spent reading Enid Blyton's stories, and the evenings were spent playing outdoor games. The heat was pretty much bearable when I was young. I still remember the highest temperature recorded in Calcutta when I was 9 years old was 39 degrees Celsius, that too in May! Since then, the world has changed drastically. As the Coronavirus is surprising everyone with new variants every other day, our dear planet's climate is changing without giving us a chance to adapt to it. 
A few years back, the front page of every newspaper highlighted in bold that our planet is heating up fast and the average global temperature has risen by 1 degree Celcius since the late 1800s. If the current pace of heating up of the earth continues, we will touch the 1.5 degree Celsius benchmark in less than five years. The extreme climate reactions have already started to show up. For example, the number of cloudbursts and flash-floods in the Northern states of India has multiplied significantly. Antarctica has reportedly observed excessive growth of red algae, which signifies that the earth is warming up.

Recently, the US and Canada experienced a deadly heatwave where the temperature increased above 49.6 degrees Celsius. After a week or so later, the deluge in central Europe has raised terrors that human-caused climate disruption is making extreme weather even worse than prophesied. China witnessed the worst ever flood after it recorded the heaviest rainfall in 1000 years. The floods in China took more than 300 lives and set an alarm all over the earth. 
The Earth is heating up fast
On January 15, according to a press release by World Meteorological Organization (WMO), the past six years have been the warmest in history since 1880. 2016, 2019 and 2020 have topped the chart with 2020 being the year which recorded 1.2 degrees Celsius higher than pre-industrial era (1880) temperatures. 
WMO predictions indicate a 20 per cent probability that the average global temperature will briefly exceed 1.5 degrees Celsius within 3 years from now.
According to Pascal Peduzzi, Director, GRID-Geneva, the United Nations Environment Programme, the speed at which temperatures are increasing is frightening. He fears that if this rate continues, we may cross 1.5 degrees Celsius in the next 15 years.
In 2015, 196 nations came together and adopted a treaty to fight against climate change. According to the agreement, member nations pledged to restrain global warming to well under 2 degrees Celcius, ideally to 1.5 degrees Celsius, compared to pre-industrial levels. Every Member State enlisted to the agreement set out a goal, known as a nationally determined contribution (NDC) for decreasing greenhouse gas emissions by the end of this decade.
Net-zero is not the solution but a 'dangerous distraction'. 
Oxfam, an independent charitable organisation has stated that the 'net zero' carbon targets that many nations have proclaimed may be a "dangerous distraction" from the precedence of curbing carbon emissions.
Oxfam in its report described the 'net zero' schemes as land-hungry that could drive an 80 per cent rise in global food prices and increased hunger while permitting the wealthy nations and corporates to maintain "dirty business as usual." The report released by Oxfam is titled "Tightening the Net" which was published just a few months before the UN climate talks in Glasgow.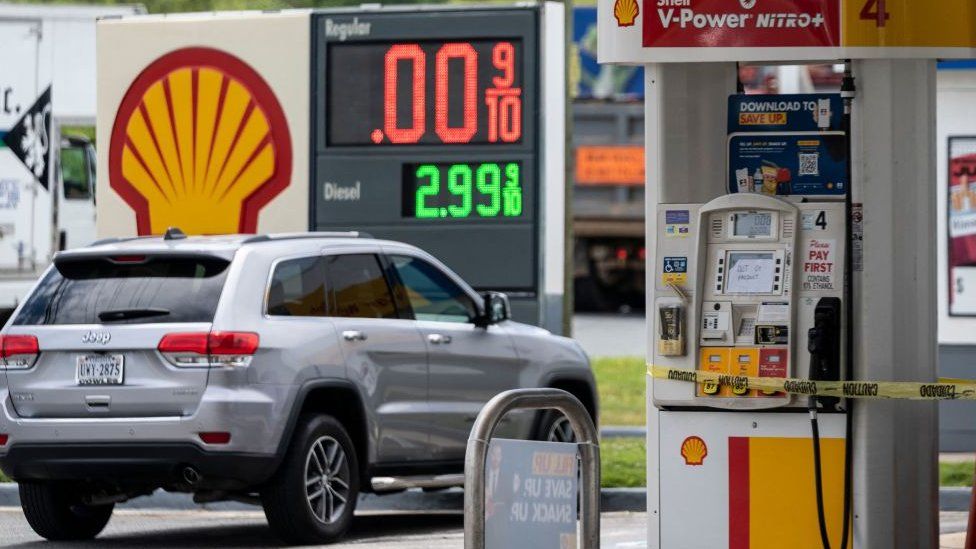 List of countries that have lately declared net-zero targets
In 2019, the government of New Zealand passed the Zero Carbon Act, which obliged the country to zero carbon emissions by 2050 or earlier, as part of the country's efforts to suffice its Paris climate deal commitments. That same year, the UK parliament passed a bill requiring the government to decrease the UK net emissions of greenhouse gases by 100 per cent compared to 1990 levels by the end of 2050.
This year in April, the president of the United States, Joe Biden, announced that the nation will curb its greenhouse gas emissions by at least 50 per cent below 2005 levels by 2030. 
Further, a bipartisan organisation called World War Zero was launched in 2019 by the US climate envoy and one of the leading architects of the Paris Climate Deal. The organisation brought together dubious allies on climate change and targeted to reach net-zero carbon emissions in the country by 2050. 
Similarly, the European Union has a plan called "Fit for 55". In this plan, the European Commission has asked all of its 27 member nations to curb emissions by 55 per cent below 1990 levels by 2030.
In 2020, China also declared that it would become net-zero by the year 2060 and that it would not allow its greenhouse gas emissions to exceed what they are in 2030. 
What does net-zero mean?
Do not let the term net-zero trick you. Net-zero, also popularly called carbon-neutrality, does not indicate that a country will reduce its emissions to zero. That implies reaching a point where there are no emissions at all, a state of gross-zero carbon emissions, a scenario almost impossible to achieve. So, what is net-zero?
In simple terms, it is a condition in which the total emissions of a country are compensated by the absorption and removal of greenhouse gases from the atmosphere. For example, if a country produces 10 billion metric tons of greenhouse gases, it must absorb the 10 billion metric tons of greenhouse gases to reach Net-zero. 
How can we achieve Net-zero?
There are several ways to achieve Carbon-Neutrality. One way by which carbon gets absorbed is by creating carbon sinks. The Amazon rainforests in South America, the largest tropical rainforests on the planet, acted as the best carbon sink. But recently, the eastern parts of these tropical forests have started releasing CO2 instead of absorbing carbon emissions. This reversal mechanism is a result of excessive deforestation.

Similarly, it is even possible for a country to have Negative emissions if the absorption and removal exceed the real emissions. For example, Bhutan has Negative emissions because it absorbs more than it emits. 
What does the Oxfam report say?
The report warns that if the challenge of transformation is managed only by planting more trees, then almost 1.6 billion hectares of new forests would be necessary to eliminate the excess carbon emissions of the world by the year 2050.
Furthermore, it states that to check global warming below 1.5 degrees Celsius and to stop immutable damage from climate change, the world needs to be collectively on track. The world should target to curb down emissions by 45 per cent by 2030 from 2010 levels, "the sharpest being made by biggest emitters."
Currently, the country's plans on curbing down emissions will only lead to a one per cent reduction by 2030. Most importantly, if only land-based techniques to deal with climate change are used, food prices are expected to rise even more. Oxfam has calculated that they could increase by 80 per cent by the end of 2050.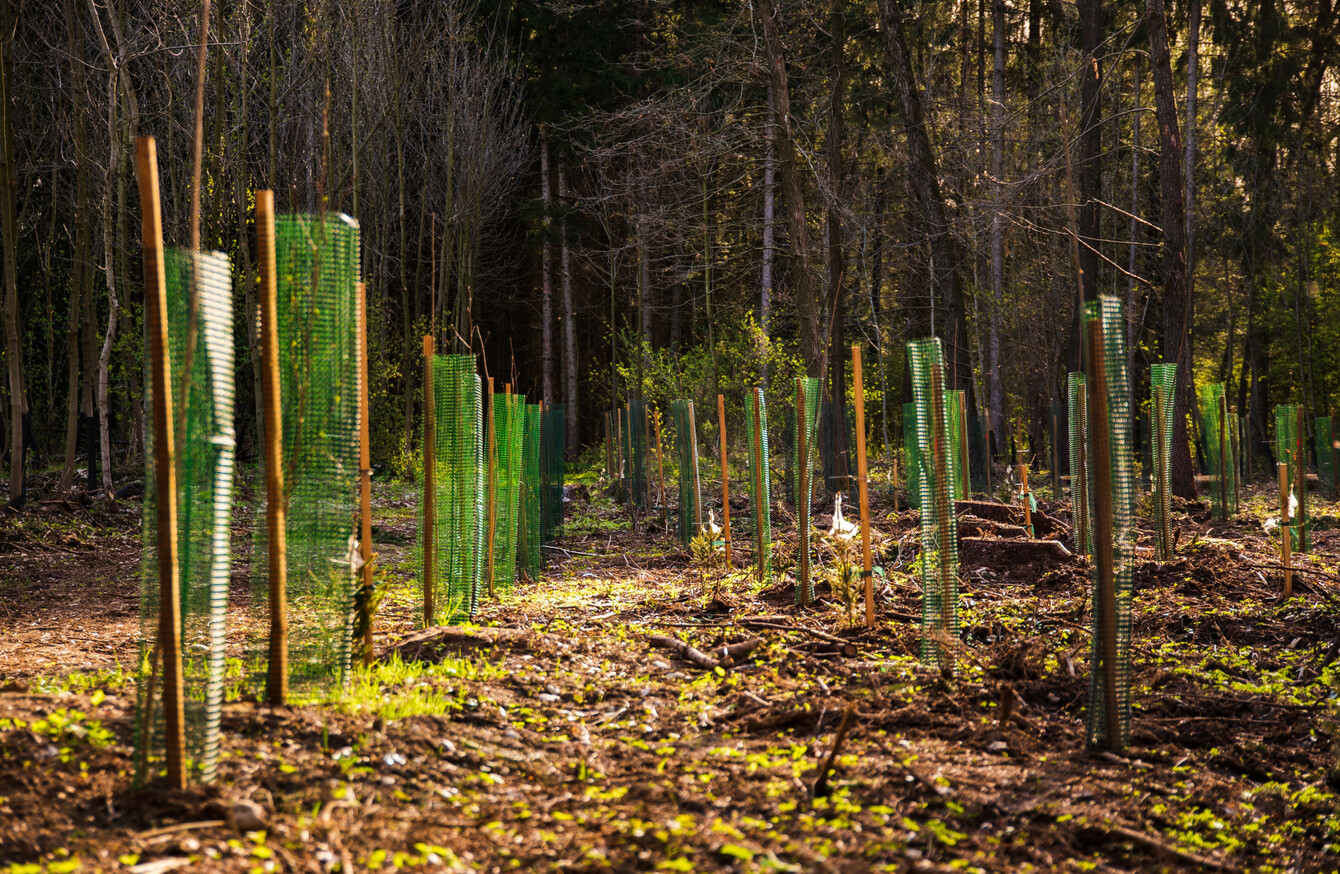 A statement released by Oxfam said, "Oxfam's report indicates that if the entire energy sector-whose emissions continue to rise- were to set similar 'Net-zero' goals, it would demand an area of land almost the size of the Amazon rainforest, equivalent to a third of all the farmland worldwide."
The report further highlights that reducing emissions cannot be regarded as a substitute for curbing down emissions. The report suggests that these should be counted separately.