Stories
Reliance Industries shares slipped 3% before Financial Results, Market Cap also Reduced
Reliance Industries shares slipped 3% before Financial Results, Market Cap also Reduced
Reliance Industries Ltd (RIL) stock was trading at a steep decline on Wednesday after rising for 8 consecutive days. The stock fell 3 percent to Rs 2,112. Though it opened at Rs 2,180 it declined till noon.
Two brokerage houses increased target
During the business, the market capitalization of the company also declined from Rs 13.78 lakh crore to Rs 13.40 lakh crore. On Wednesday, two global brokerage houses recommended buying the stock. CLSA and Goldman Sash have said further upside in the stock. By the way, all the targets that the brokerage house had set so far have exceeded this share.
Rose more than double the level of march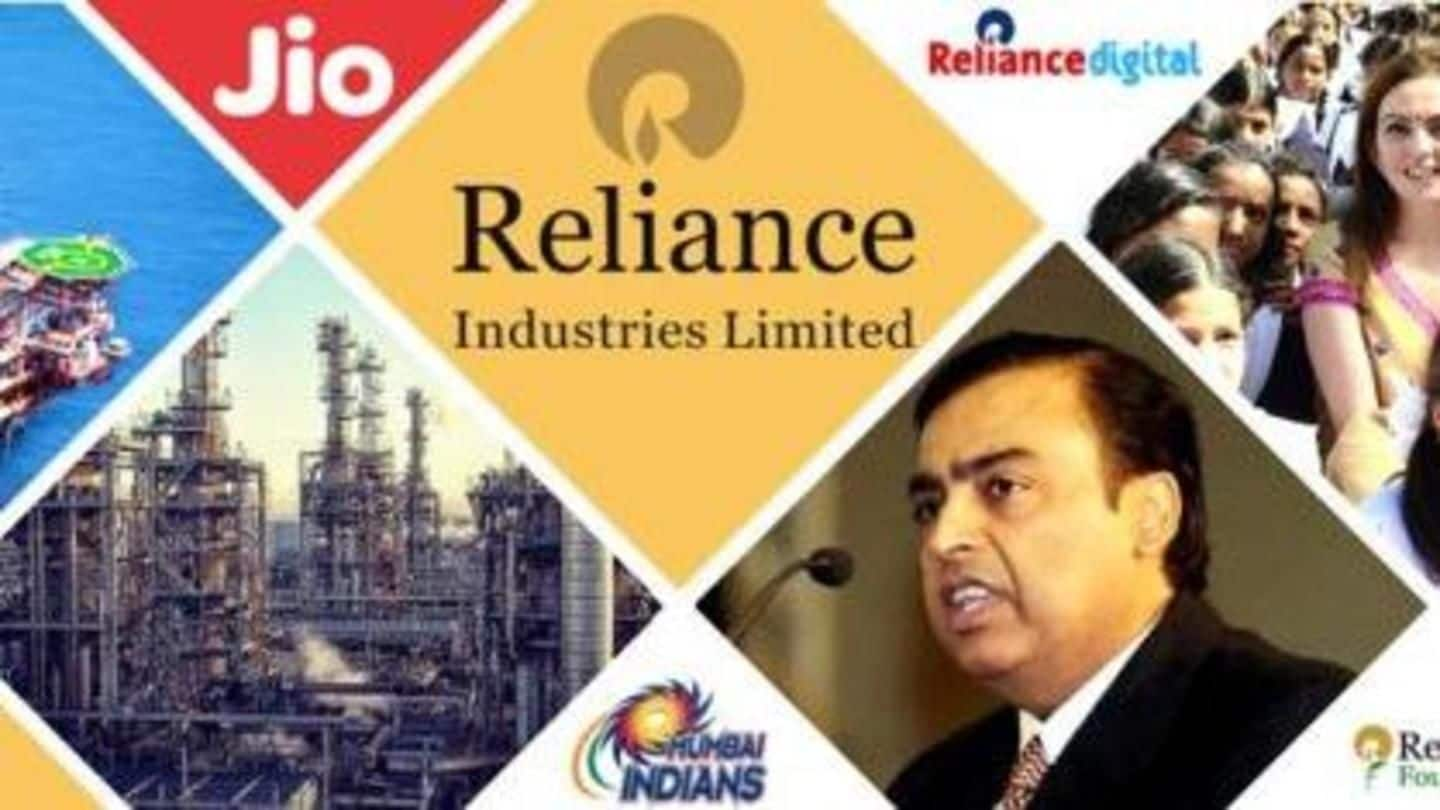 Let us know that RIL's stock has increased more than two-and-a-half times from the March low of Rs 867.82. On Monday it had gone up to Rs 2,198. The market capitalization of the company was also Rs 13.78 lakh crore. This is almost 55 percent more than the level of March. RIL had raised more than Rs 1.5 lakh crore by selling about a 33 percent stake in the Jio platform. Facebook and Google have primarily invested in this. Both have invested 77 thousand crores for a 17 percent stake.
The stock is trading at a PE of 47.2
Edelweiss had described the stock as positive in 2016 and after four years the stock has grown significantly. RIL is currently trading at a PE of 47.2 on trailing 12 months. It is quite expensive. So far, all the brokers who had advised to buy it have exceeded the target.
The result was earlier in 23, now it will come on 30
By the way, tell that this stock is at a very expensive level. Also, the June quarter results are likely to be poor. The company had earlier said that it would release its results on July 23 on the exchange. Later it has been extended to 30 July. Thursday is 30th July and the expiry is on this day only. In such a situation, it is believed that the company's result will be bad and the shares will be under pressure.
Retail was in bad shape due to lockdown
The company's retail business has suffered badly due to the lockdown in the last three months. However, its refinery margin has also been affected by the shortage of crude oils. Overall, when the results of the company deteriorate, there will be pressure on the shares. Therefore, in the coming time, its stock can break down from the current level and go down considerably. However, the rise in shares recently has been seen by the sale of Jio's stake. But now the company has no major announcement except to sell its stake in retail.