Stories
The Best Collaboration Tools to Establish a Perfect Remote Workplace
The Best Collaboration Tools to Establish a Perfect Remote Workplace
The current scenario of building a new office at home has changed the work-life trends. To keep going and continue to ascend the business, embracing remote operations would be a turning point.
When times like today hit the world and wreak havoc, it becomes pivotal to approach the shift strategically and comprehensively. The goal is to run a highly efficient remote team and mimic the modern office setting at home as best as possible.
Despite all odds, Collaboration tools for communication have kept offices running. Just turn a deaf ear to the inherent disturbances that come your way with remote work and switch to the high-powered tools discussed below.
So, explore the best tools to establish a perfect workplace to maximize productivity and proficiency.
Since communication is imperative to your remote team's success, it makes sense to use technology in various ways and definitely not miss the online courses on 'Microsoft Teams Training'.
Do not hesitate to scroll down and collect the idea of the best collaboration tools to establish a perfect remote workplace.
 Zoom
Who could have imagined that an era will come when more than 100 parallel participants can freely video chat anywhere at any time. Zoom Video Communications came up with a fantastic concept of videotelephony proprietary software program.
Zoom's features:
Group meetings: You can organize unlimited one-on-one meetings with the free plan too.
Group video conferences: On a purchase of a "large meeting" add-on, you can host up to 500 participants. Isn't that great? Even the free plan allows video conferences of up to 40 minutes with around 100 participants.
Screen sharing: Share your screen with your friends or colleagues and let them see what you see. You can precisely convey what you want or assimilate well what the other person expects you to understand right.
Recording: If you do not want to miss any conversation, you also can record your meetings for future reference.
Slack
Slack is one of the most widely used virtual office tools accepted cordially by remote teams. You can connect with your colleagues and also get instant feedback both one-on-one or in groups.
Slack features:
Pin messages and reference links to channels: Generate information in a fraction of secs when in rush

Manage and track documents

Advanced search modifiers

Use shared channels across workspaces
 Trello
Trello is an ultimate visual collaboration platform that helps teams to coordinate and communicate perspectives on projects. Trello organizes your projects into boards where you can easily track the progress of the project activities.
Trello features:
Organized info inside Trello board: You can organize assignments, timelines, productivity metrics, calendars, and much more into lists and cards on a Trello board. It acts as a portal for managing and sharing work systematically. You can retrieve checklists, due dates, attachments, conversations, etc., from the cards.
●     Butler: Butler reduces the number of clicks for monotonous tasks on your project board by rendering the use of automation power amidst your entire team.
●     POWER-UPS: With numerous available Power-Ups, you can fulfill your team's workflow wishes. It connects the apps used by a team into Trello workflow.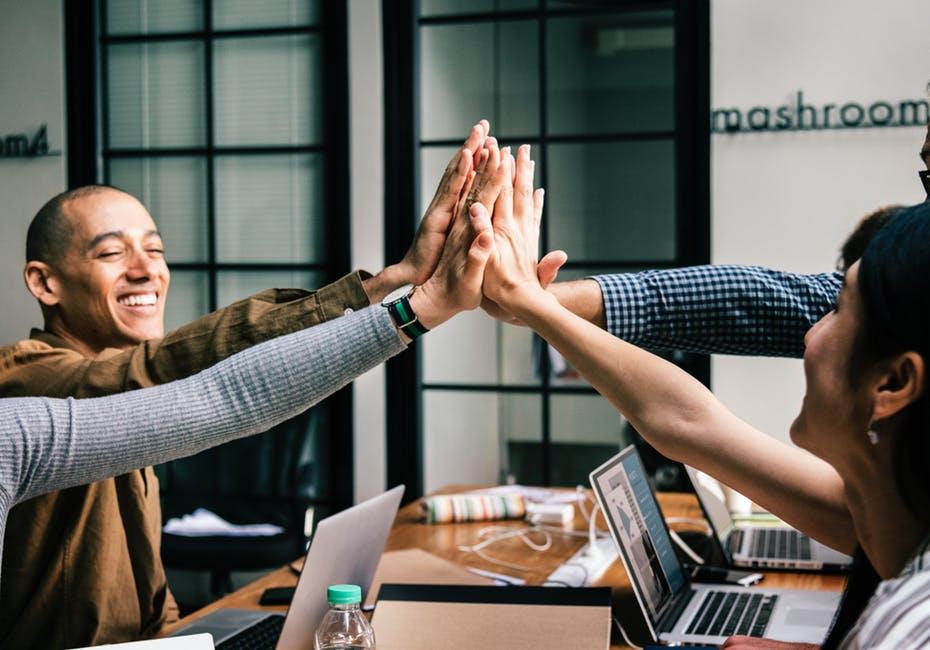 Google Drive
Google Drive is a cloud-based storage solution that allows you to save files online and access them anywhere from smartphones, tablets, or computers. Google Drive is one of the best file management apps.
Using a cloud storage service like Google Drive has plenty of advantages, such as easier file sharing and remote location to backup your files.
There are competitors like DropBox and Apple's iCloud service offering similar file management services. Still, Google Drive is famous due to its collaborative tools and built-in integrations with Google's suite of products and services.
Google Drive Features:
●     Easy access and security to all of your data files
●     Cloud-native collaboration apps ease up the team togetherness
●     Integration with the most commonly used tools and apps
●     Performs faster search operations
●     Accessible on any device
Microsoft whiteboard
The best practice to visualize an idea is to write them on a whiteboard. If you're missing it at home, check out Microsoft Whiteboard! Microsoft Whiteboard is a collaboration tool that allows its users to share ideas with other people.
You can quickly write or draw a picture/flow chart that your team can see when everyone is working remotely. In this way, we can teach each other a new thought or innovate together in a group.
Working from home can be productive and enjoyable, but we usually miss the brainstorming sessions that are important to develop and refine ideas.
Below are some of the activities that you can do with Microsoft Whiteboard:
Workshops

Running effective meetings

Brainstorming

Team sprint planning

Project planning

Problem-solving

Incident management