Stories
What's ahead for Elon musk, and what are his big plans regarding Twitter in 2022?
What we know about Elon Musk's big plans for Twitter so far
.
Elon Musk, the CEO of Tesla, has announced some audacious, if yet fuzzy, plans to transform Twitter into a place of "maximum joy" after purchasing the social media site for $44 billion and taking it private.
However, putting into action what is currently a jumble of hazy ideas and technical details could be far more complex than he suggests.
Here's what could happen if Musk follows through on his promises to protect free expression, fight spam, and open up the "black box government intelligence systems that amplify social media trends."
Here's what could happen if Musk follows through on his promises to protect free expression, fight spam, and open up the "black box government intelligence systems that amplify social media trends."
Musk's most stubborn goal—and one with the haziest timeline—is to transform Twitter into a "politically neutral" digital town square for a global conversation, allowing as much free expression as each country's laws.
He has conceded that his proposals for changing Twitter may upset the political left while mostly delighting the right. He hasn't said anything about former President Donald Trump's permanently suspended account or other right-wing individuals whose posts have breached Twitter's rules against haté speech, violent threats, and damaging disinformation.
According to Joan Donovan, a Harvard University professor who studies misinformation, if Musk continues on this path, he could restore not only Trump but "many, many others who were removed as a result of QAnon conspiracies targeted harassment of journalists and activists, and of course all of the accounts that were removed after January 6." "Hundreds of thousands of people could be impacted." Musk hasn't ruled out suspending some accounts, but only for a limited time. His most recent critique was on Twitter's "extremely inappropriate" censorship of a New York Post piece on Hunter Biden in 2020, which the company later said was a mistake and was corrected within 24 hours.
Open-sourced algorithms
Musk's long-standing interest in Al can be seen in one of his merger announcement's most clear requests: "making the algorithms open source to promote confidence." He's referring to the algorithms that rank content to decide what appears in customers' feeds.
Rumours of "shadow banning" on social media among US political conservatives are essentially to blame for Musk's fans' scepticism. This is an ostensibly personal tool for limiting harmful actors' reach without disabling their accounts. There is no evidence that Twitter's platform is biased against conservatives; research on conservative media has found the opposite.
Musk has proposed making available the core computer code that underpins Twitter's news feed on the coder hangout GitHub. According to Nick Diakopoulos, a computer scientist at Northwestern University, "without the data that the algorithms are examining, consumers have no insight into how Twitter performs for them."
Musk's broader ambition to assist people in figuring out why their tweets get elevated or downgraded and whether human moderators or automated systems are making those decisions, Diakopoulos said, has noble intentions. But this isn't a simple task. Too much transparency about how individual tweets are sorted, for example, can make it easier for people to manipulate the system. "Diakopoulos believes that dishonest people are trying to game the system by using an algorithm to gain maximum visibility for their cause.
'Beating the spam bots' 
The method of combating spambots is called 'beating the spam bots.'
Musk has been upset by "spambots," which impersonate real individuals. His Twitter success has generated many impostor accounts that exploit his image and name to promote cryptocurrency scams purporting to be from the Tesla CEO.
Sure, Twitter users, including Musk, "don't want spam," according to David Greene, civil rights director at the Electronic Frontier Foundation. Who, however, determines what defines a spam bot?
"Do you mean all bots, such as if you follow a Twitter bot that only pulls up historic fruit photos? Make the decision to do so. Is it legal for such to exist?" he stated
Several spam-filled Twitter accounts are at least partially operated by genuine people, ranging from those that promote items to those that promote inflammatory political content to meddle in other nation's elections.
'All persons must be authenticated.'
Musk has stated several times that he wants Twitter to "authenticate all humans," a vague notion that could be tied to his goal to cleanse the service of spam accounts.
Increased identification checks, such as two-factor authentication or popups that ask which of six photographs depicts a school bus, might deter anyone from creating a legion of fake accounts.
Musk may also consider extending the "blue check" – the verification checkmark seen on prominent Twitter accounts like Musk's to demonstrate who they say they are – to more individuals. According to Musk, users might purchase the checkmarks as part of a premium service.
However, some digital rights campaigners are afraid that these steps would result in a "real-name" regulation similar to Facebook's requirement that users authenticate their full names and use them in their accounts. Musk's focus on free speech appears to be contradicted by muzzling anonymous whistleblowers or persons living under authoritarian regimes. It can be hazardous if a dissident message is linked to a specific person.
Twitter without ads?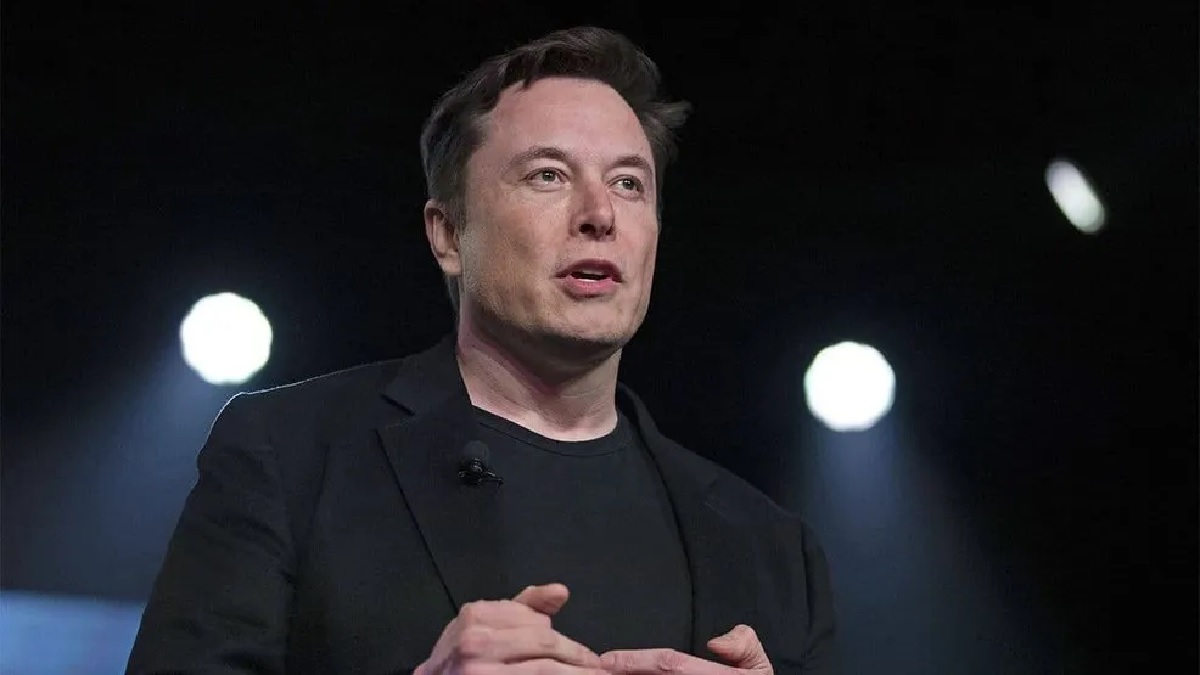 Though it wasn't one of the targets listed in the official merger announcement, Musk has raised the concept of an ad-free Twitter. That could be because cutting off the company's primary source of revenue, even for the world's wealthiest person, would be a difficult task.
Advertisements accounted for more than 92 per cent of Twitter's income in the January-March fiscal quarter. Last year, the firm launched Twitter Blue, a premium subscription service, but it doesn't appear to have made any progress in convincing consumers to pay for it.
Musk has stated that he prefers a more robust subscription-based model for Twitter, which would provide more people with an ad-free option.
That would also align with his push to remove Twitter's content restrictions, popular among firms who don't want their advertisements to be surrounded by unpleasant and hateful tweets.
What else is there to say?
So many recommendations for Twitter and uttered that it's challenging to know which ones he takes seriously. He's joined the expected demand for an "edit button"—which Twitter claims it's already working on—that would allow users to correct a tweet after it's been sent. Musk's less severe solution recommended converting Twitter's downtown San Francisco offices into a homeless shelter "because hardly one comes up anyhow," which was regarded as a dig at Twitter's pandemic-era workforce more than an excellent vision for the structure. Elon Musk hasn't responded to any emails to confirm his plans.
Elon Musk will face complex realities at Twitter, according to experts.
According to analysts, Elon Musk, the CEO of Tesla, appears to be on a difficult path to turning Twitter into a money-making platform where anyone may say anything.
Musk's $44 billion purchase of the global messaging network still needs shareholder and regulatory approval. While Musk has not given specifics on how he intends to run Twitter, he has voiced a desire to reduce content filtering to a bare minimum and generate cash through subscriptions.
"Musk hasn't given a vision of what the platform can be other than championing free expression." Carolina Milanesi, a Creative Strategies analyst, told AFP.
"He hasn't mentioned whether Twitter has an age problem, a geographic tilt, who is the largest competitor—or anything else."
In a statement to clients, Baird Equity Research analyst Colin Sebastian stated that Musk's idea of abandoning Twitter's advertising model favouring subscriptions is not viable.
According to Sebastian, "Elon Musk has raised the notion of abandoning the ad income model."
"Unless he expects to cover interest payments on debt out of his own pocket, we find it difficult to imagine this would happen."
When social media services like Facebook are free, analysts doubt that Twitter users will flock to pay for premium content or capabilities like retweeting tweets. Musk could try to monetize his posts by charging other websites for anything they take from his tweets.
Musk's declared position as a "free speech absolutist" threatens to stifle the advertising money that Twitter now relies on.
Analysts agreed that brands are wary of having their advertising associated with controversial content, such as misinformation or posts that could cause real-world harm. According to Lauren Walden of Tinuiti, a digital marketing specialized firm focusing mainly on subscriptions, Twitter's viewership is likely limited. Allowing more controversial tweets creates a "toxic climate" that repels advertisers.
Musk will be on the hook for large interest payments from financing planned to buy the San Francisco-based company as Twitter struggles to make money.
Meanwhile, US lawmakers threaten to change a law that exempts internet platforms from liability for what users write. A Musk-led Twitter might serve as a poster child for the initiative.
Academics pointed out that Musk's idea of getting rid of "bots," software-powered accounts that fire off postings, and confirming user identities raises privacy problems and the very right to free expression that he claims to value.
"Spam is a type of free communication," said Chris Bail, a sociology professor at Duke University. "Some of Musk's suggestions may potentially be in conflict with one another."
Musk's ideas for Twitter include:
Making the platform's software public.

Allowing users to see how posts are handled.

Even offering modifications.
They are making Twitter software "open source", which could provide users more control and insight into the site. Still, according to Bail, it could also offer "uncivil actors" instructions on how to propagate their messages more widely.
"Open-sourcing the platform, paradoxically, may actually make it easier for trolls to dominate the platform," Bail added.
Musk would take over Twitter while overseeing Tesla, Boring Company, SpaceX, and the Neuralink project, which aims to connect people's brains with computers. "It's like he's collecting CEO jobs," Enderle Group tech analyst Rob Enderle joked. "Perhaps if he gets ten, he gets free coffee."
Twitter co-founder Jack Dorsey was chastised for running digital payments business Block, then known as Square, while still serving as Twitter's CEO.
On the other hand, Musk is a proven businessman and the world's richest person.
"The only thing that makes me hesitate is that he has experience with engineering firms, but Twitter isn't an engineering firm," Bail explained.
"It's not about teaching an automobile to drive itself; it's about putting people's needs first."