Stories
Work from home', a move towards a better economy, is not worthy for young generations.
Because of the COVID-19 outbreak and the resulting lockdowns, some companies have made work from home-a necessity. Having said that, certain job profiles adapt themselves better to work from home structure than others. However, "the idea of work from home doesn't work for young people, or management," JPMorgan Chase & Co. CEO Jamie Dimon at the World Economic Forum in Davos, naming research and coding as sectors that may be done from home.
Dimon's remarks came amid an industrywide downturn in finance and growing symptoms of a recession, prompting giant banks to cut bonuses, cut positions, and halt recruiting. Employees across all industries are concerned that employers may exploit return-to-office (RTO) rules as an excuse to fire employees, even while the overall employment market remains healthy. Dimon's comments to younger employees may add to the worry of junior bankers who are dealing with their first difficult business climate.
Was the concept only meant 'work from home'?
While the emphasis is put on the idea of a work from home structure, it truly works from anywhere. People have worked from the workplace, from home, from restaurants, coffee houses, hospitals, beaches, wedding halls, moving automobiles, and aircraft in the previous two years, for example. We will reach a stage where individuals can potentially work from any place dependent on the job that they are doing at the moment. However, this is not a new phenomenon; it has been popular in the IT business for many years.
Will it benefit the women counterpart?
Dimon has stated that remote or work from home employment can "benefit women," citing the greater burden of caregiving on women. "Reconfigure the company to allow women to stay at home a little longer," he said. According to an ongoing poll of more than 10,000 white-collar professionals from the Future Forum, a research consortium supported by Salesforce Inc.'s Slack, half of working moms desire to work in remote structures for a big chunk of time in their careers. Dimon, along with Morgan Stanley CEO James Gorman and Goldman Sachs Group Inc. CEO David Solomon, has been a vocal opponent of remote employment.
The different theories are put forward.
Despite their claims, the chiefs of financial institutions have lately admitted that their employees normally only work three to four days each week. Some Wall Street executives, such as Citigroup's Jane Fraser, have come to understand that working from home may improve engagement and even productivity, later stating that Wall Street's emphasis on full-time office presence feels archaic.
Nonetheless, if a worker's productivity falls, they may expect to spend more time at work. In a separate interview with Bloomberg Television on Thursday, Gorman stated that spending 5 days a week in the workplace "won't happen again," and Dimon has stated previously that around 40% of his personnel will work under a hybrid model that combines days in the office and days at home.
A halfway path- the hybrid work model notion.
According to continuing polls of tens of thousands of employees conducted by WFH Research, which involves Stanford University remote-work pioneer Nicholas Bloom, hybrid systems are by far the preferred way for desk workers right now. According to badge data by security firm Kastle Systems, office attendance in New York City was 45.6% of a pre-pandemic norm for the week ending Jan. 11. This is no greater than levels witnessed in mid-September when numerous organizations issued new RTO(return-to-office) rules.
Layoffs are a hazardous game.
However, if layoff notices become more prevalent, the freedom that many working-class whites have grown to expect may be jeopardized in some industries. Goldman plans to cut up to 3,200 employees, however, the business will continue to recruit carefully across the board. Bank of America Corp. has paused recruiting except for the most important positions.
How there is a challenge in work from home structure?
Many services are difficult to operate in work from home structure. To some extent, remote teaching is possible. But it is simply not of the same caliber as teaching within the classroom. Many other products are not well suited to being offered remotely. I don't believe that the old work is going to entirely fade away. Certain types of metamorphosis may occur. Perhaps there will not be hundreds of employees in a single building.
We also use the phrase "variable degree" since industrial organizations still utilize it for specific sorts of activity nowadays. In the automobile business, until recently, automobiles were solely sold through distributors with physical showrooms where they could be seen. People could go shopping, touch and feel the automobile, go inside, have a test drive, and so forth. Therefore the concept of working from home is not applicable here as the specific employees need to be present at the office to attend to the customers.
When MG Motor debuted the Hector brand in India, they mostly sold automobiles online. Hyundai is doing something similar with click-to-purchase. Some of these businesses can recreate the same experience. With the unequal distribution of abilities throughout the world, this problem has gained traction in recent years. COVID-19 will hasten and catalyze it even further.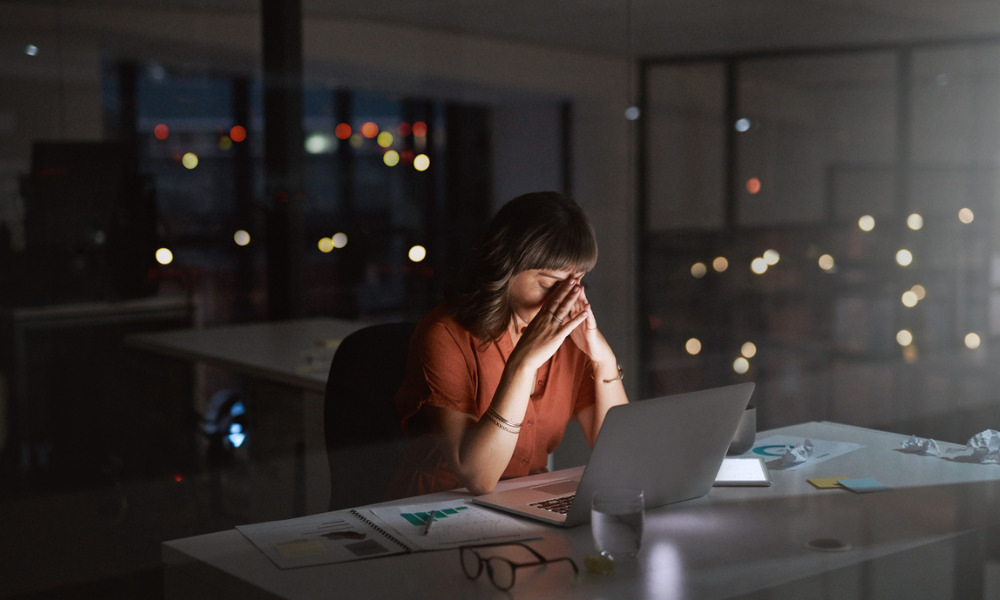 The last call.
When you look back two or three decades, people traveled towards where software was produced, which was predominantly in the United States, the United Kingdom, and Europe. As a result, software development shifted to where there were people with the necessary skills, developments in telecommunications, network and speed, collaborations, software tools, related technologies, and security procedures, eventually contributing towards work from home structure.
Every other industry has, to varied degrees, adopted work from home structure. While this comes easily in service businesses such as retail, healthcare, education, and entertainment, it is more difficult to achieve in companies that require a physical place or presence.
Edited by Prakriti Arora