Stories
Xi Jinping Pledges to Build China's Military Into a "Great Wall of Steel."
Chinese President Xi Jinping has vowed to transform the country's military into a "great wall of steel" to safeguard the nation's sovereignty and territorial integrity.
Xi Jinping pledges to build China's military into a "Great Wall of Steel."
Leader Xi Jinping said on Monday at the conclusion of the annual Chinese Communist Party meeting that China needs "self-reliance and strength in science and technology" to better compete with the West in military readiness, economic growth, and many other areas. During the meeting, he strengthened his hold on power and escalated his verbal spat with the United States.
The eight-day National People's Congress conference, during which the rubber-stamp parliament affirmed Xi's election to a third term in office and promoted his obedient lieutenant Li Qiang to the position of No. 2, was dominated by the urgent need for technological advancement.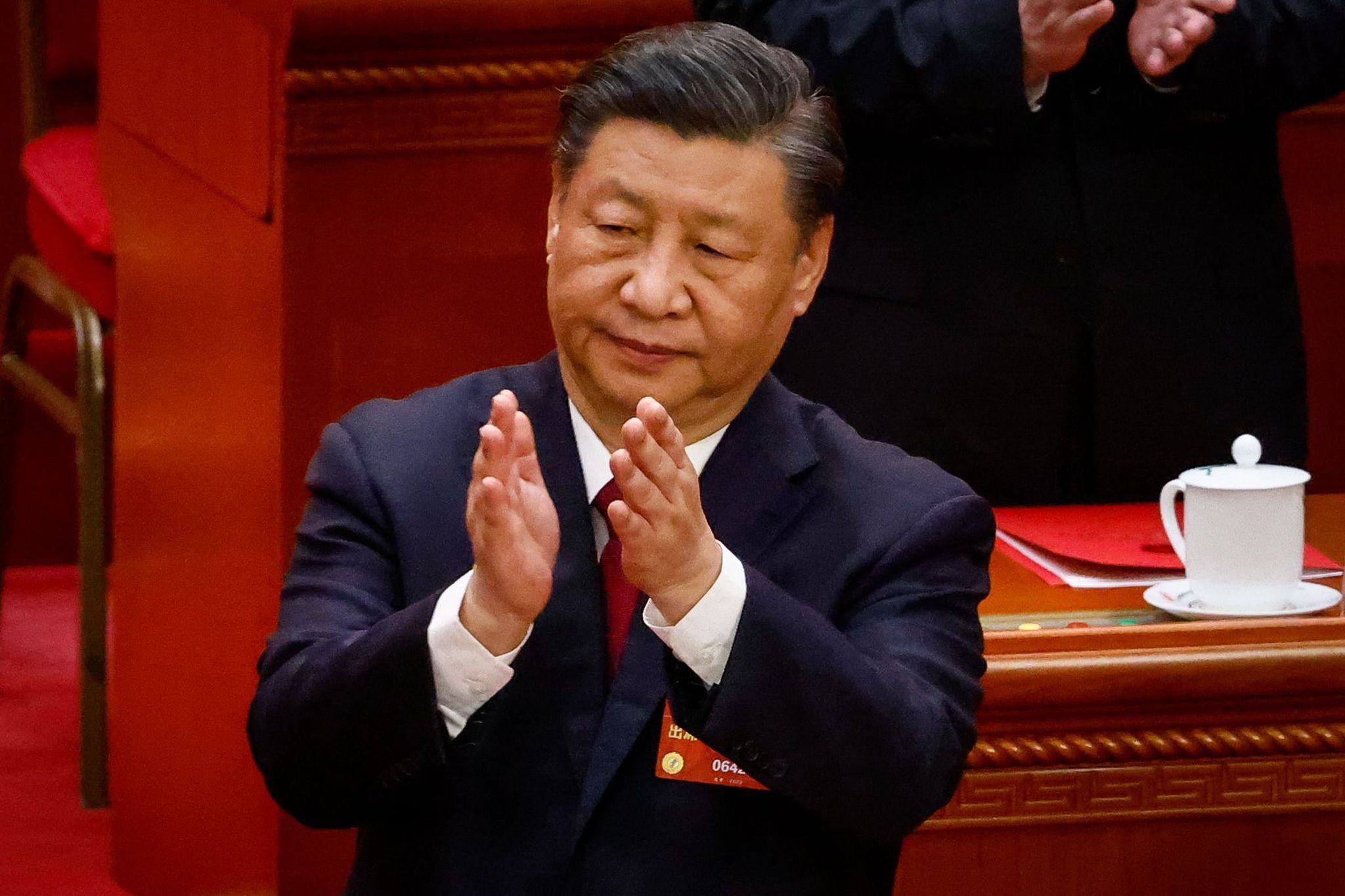 "With the establishment of the Communist Party of China, "our national humiliation has been erased, and after a century of struggle, the Chinese people have become the rulers of their own destiny," Xi said to the roughly 3,000 delegates in Beijing's Great Hall of the People as red flags waved behind him.
He was making a reference to the founding of the party in 1921 and its fight to end the humiliation of the years when the nation was divided by colonial forces. "The glorious rebirth of the Chinese nation is on an unstoppable course," Xi declared.
Building a "Great Wall of Steel"
The term "great wall of steel" is not new to China's military rhetoric. Xi Jinping first used it in 2017 to describe the country's efforts to modernize its armed forces. However, the recent reiteration of this term shows that China is still committed to building a powerful military.
In his speech, Xi Jinping outlined several key areas where China's military will focus its attention. These include accelerating the development of new weapons and equipment, enhancing military training, and improving the military's readiness to respond to potential threats.
China has been rapidly modernizing its military in recent years, with an emphasis on developing cutting-edge technologies such as hypersonic missiles, artificial intelligence, and quantum computing. The country has also been expanding its naval and air forces, building new aircraft carriers, submarines, and stealth fighters.
Beijing has long prioritised independence, but deteriorating relations with Washington, highlighted by recent export bans meant to block access to technologies that could support China's military programme, has made it even more imperative.
In his first speech after being affirmed for a third term on Friday, Xi said that "safety is the cornerstone of growth, and stability is the necessity for prosperity. Additionally, he pledged to "create the military into a giant steel wall that successfully protects national security, sovereignty, and our development interests."
The Communist Party was now firmly in charge of matters pertaining to science and technology, and Xi's statements marked the conclusion of a summit that solidified the government's hold on innovation.
In order to accomplish China's objectives in every area, officials emphasised self-reliance again and time again during the conference. In response to "the severe conditions of the global rivalry in science and technology, and external confinement and oppression," the cabinet declared adjustments were required.
By investing in manufacturing capacity in important sectors like semiconductors and artificial intelligence, the government has long pushed for the nation to become a worldwide tech giant. Yet, Chinese enterprises haven't been able to keep up with international breakthroughs in critical fields like ultrasmall chips. Washington has blacklisted several of the nation's national champions in 5G, semiconductors, and supercomputing.
According to Trey McArver, co-founder of the research company Trivium China, "there is a broad sense that they are significantly behind on the critical core technologies that are going to be necessary to run a modern economy.
Why are three-nanometer chips difficult to produce? They are attempting to figure out why they are behind on so many important technologies.
Xi stated in a meeting with a trade group on March 6 that private businesses must "play a greater role in fostering self-reliance and self-improvement in science and technology" to oppose U.S. "containment and oppression" in rare direct criticism of Washington.
Two days later, at a meeting with a PLA delegation, Xi stressed the value of independence and the creation of a "resilient industrial supply chain" in order to "service a powerful army and win wars."
The congress this year took place with the economy looking grim. The Communist Party predicted that the second-largest economy in the world would have modest growth of 5% in 2023 after Xi's covid restrictions caused China to experience its lowest levels of economic growth in decades.
The nation is dealing with a housing crisis, rising unemployment, a geriatric population, and dwindling consumer confidence. Entrepreneurs and investors have been unnerved by government crackdowns on the tech industry. Li said that when it comes to technological advancement and the push towards environmental sustainability, prioritising better economic production over more of it was essential.
Li, a former party chief in Jiangsu and Shanghai, two of China's innovation hubs, has positioned himself as a supporter of both domestic and foreign corporations as well as an enthusiast for cutting-edge technology. He emphasised to journalists on Monday that he was an early internet adopter and referred to himself as a "veteran netizen."
But Li, who has been close to Xi for more than 20 years, also occasionally shared the supreme leader's opinion that corporations should support and contribute to the country's political objectives.
The difficulties facing the economy may be addressed if the people of China "dare to battle" and "strive for self-improvement," he said, citing the "notable advantages" of China's political system.
A new decision-making body, the Central Commission for Science and Technology, was established, giving the party a more direct role in scientific innovation. The Ministry of Science and Technology's authority was decreased as a result of the changes announced last week.
After the government established the National Data Bureau, the Central Cyberspace Affairs Commission, which now serves as the country's primary internet regulator, would take over some of its responsibilities. The bureau will be responsible for constructing China's "digital economy and digital society" and establishing the country's data infrastructure.
New delegates to this year's congress included executives from some of China's leading chip manufacturers, including the chairman of Huahong Semiconductor, the country's second-largest chip foundry, and the CEO of Cambricon Technologies, a manufacturer of artificial intelligence chips. Their presence, according to Chinese official media, was a sign of "the industry's rising relevance to the Chinese economy."
Delegates pushed for the creation of new integrated circuit institutions to foster talent as well as a "chip legislation" to advance the advancement of semiconductors.
The party publication, People's Daily, recently published an editorial praising the changes and declaring that China was committed to putting scientific and technological innovation at the heart of the country's overall development. It is committed to autonomous innovation with distinctive Chinese elements.
Implications for China's Regional and Global Influence.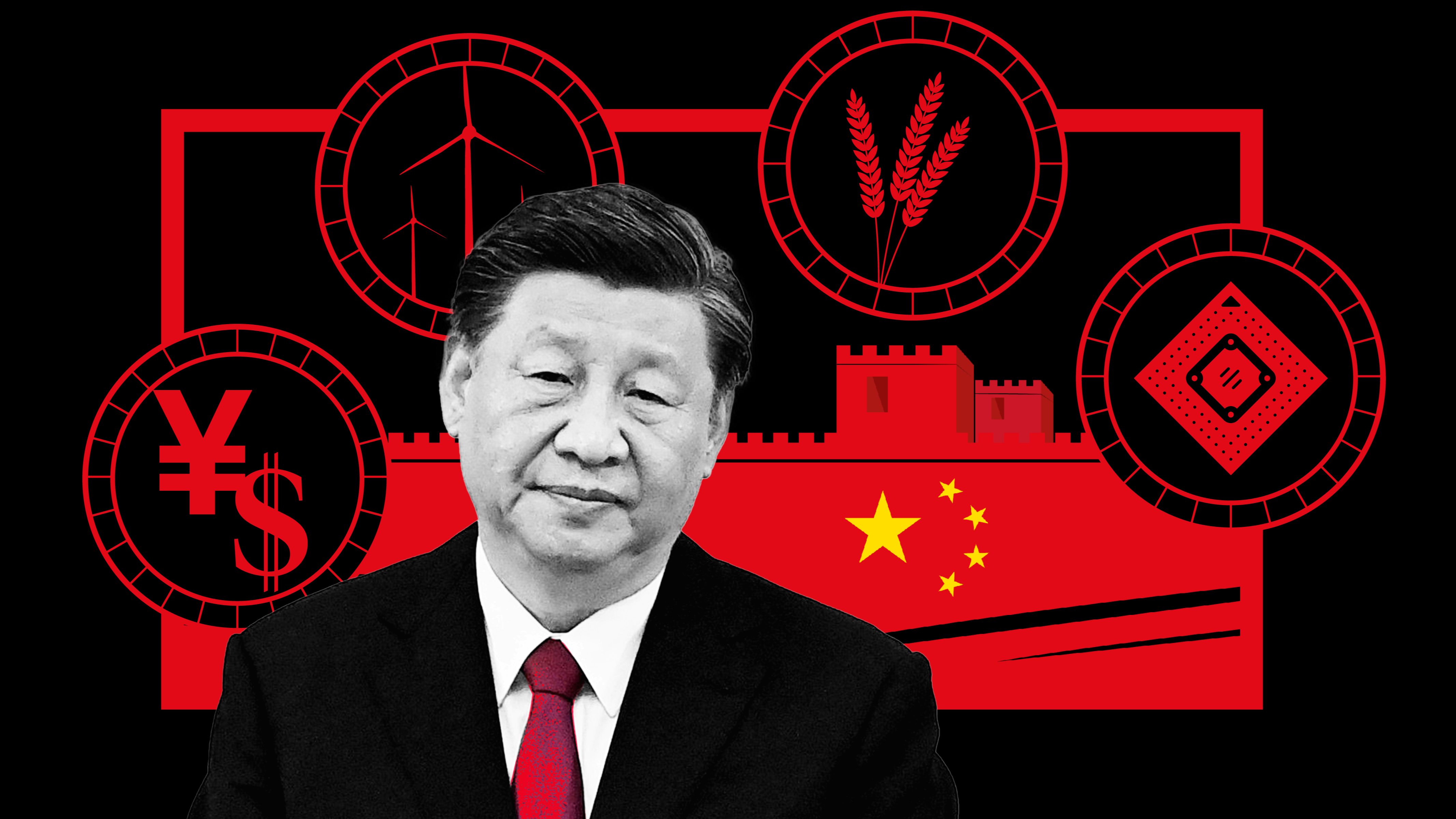 China's growing military power has significant implications for regional and global security. The country's territorial disputes in the South China Sea, its rivalry with Taiwan, and its assertive posture towards Japan have raised concerns among its neighbours and the international community.
Xi Jinping's pledge to build a "great wall of steel" is likely to exacerbate these concerns, particularly as China seeks to expand its influence in the Indo-Pacific region. The United States, Japan, Australia, and other countries have been strengthening their military ties and cooperation in response to China's rise.
China's military buildup is also a reflection of its increasing confidence and assertiveness on the world stage. Under Xi Jinping, China has become more vocal about its vision for a new world order, one in which it plays a leading role. The country's military power is a crucial component of this vision, allowing China to protect its interests and project its influence globally.
Xi Jinping's pledge to build a "great wall of steel" is a clear signal that China is committed to expanding its military power. While this has significant implications for regional and global security, it is also a reflection of China's growing confidence and ambition on the world stage.
edited and proofread by nikita sharma