Trends
Top 10 Best health Tech Companies In India In 2023.
The health tech sector is growing at the fastest rate in healthcare. In summary, health tech refers to the intersection of healthcare and technology. It is broadly defined as any technology enabling healthcare delivery or consumption outside a hospital or doctor's office.
Healthtech companies, in addition to providing healthcare products and services outside of hospitals, also offer information technology solutions to improve healthcare delivery while lowering costs. For example, cloud computing, internet services, and social mobility all help to enhance patient-centered care.
Health and wellness are notably one of the most popular internet business niches. From sleep health and mindfulness to weight loss and nutrition, new businesses offer numerous opportunities. In addition, the trend toward digitization is stronger than ever. The health and fitness world is now entirely online, on-demand, and streaming.
Through various digital solutions, the Indian startup community is gradually redefining healthcare delivery, bridging the gap between patient and provider. Developing an ecosystem in the healthcare industry will aid in delivering better, faster, and more efficient care. In India, there are approximately 3,225 startups focused on health technology, with several more planning to launch.
Most startups place a high value on having access to healthcare. This is not surprising given the country's imbalance between medical specialists and patients. The Indian government has created the Aarogya Setu app, which leverages the potential of digital healthcare, to help people self-assess for Coronavirus.
Because of the rise of healthcare startups, our emphasis on genomics, biotechnology, and robotics in hospitals and clinics will soon revolutionize healthcare in India. While applications that track our vital signs and movements have the potential to improve the country's health in the long run, artificial intelligence has the potential to make illness diagnosis easier.
The concept of convenience and linked well-being is critical in today's world. Online health and fitness encompass a wide range of industries. Finding a niche when starting an internet business is essential for outperforming the competition and creating value. Here's how to start an internet health and wellness business, whether a virtual personal fitness firm or a customized supplement delivered right to the customer's door.
The digital fitness well-being market is expected to reach $1 billion by 2022. Virtual health and wellness rapidly expand as more people choose to take care of themselves. The Coronavirus continues to have an impact on people's lives all over the world. In addition, people's attitudes toward their health have shifted due to the pandemic.
People are embracing self-care services, technology, and products to live healthier and happier lives. Remote health monitoring, online counselors, tailored supplements, and acne treatment are all digital health and wellness features. It is now more practical and efficient. Digital health services have grown in popularity over the last year.
Consumers want control over their health. The technologies at their disposal enable people to make the necessary healthy choices. This is true in a variety of aspects of wellness. They want to regain control of their health, sleeping habits, finances, mental health, and other parts of their lives. Therefore, providing health and wellness services via mobile devices is critical.
Many conversations nowadays revolve around health and well-being. In a world where people are forced to stay home and socially isolate themselves, digital technologies, services, and businesses strive to fill the void. However, because so many people use online companies so quickly, an internet health and well-being startup have much promise today. As long as digital health exists, data, technology, and health integration will become a natural part of our daily lives.
Most health and wellness programs offer various healthy options and activities. Some healthcare providers, however, do not provide all of these services. They may only offer stress management or corporate nutrition programs, campaigns, websites, incentives, massages, and stress management.
After carefully reading the content on a wellness and health group's website, it can be challenging to determine what they accomplish. We may have been unable to determine the exact nature of the work performed by some of the businesses listed here. The vast majority, however, clearly fall into one of these eight categories:
1) Companies that provide business nutrition
2) Wellness campaign sponsors
3) Healthcare portals
4) Wellness-related reward companies
5) Massage services on the go
6) Healthcare management firms
7) Organizations that deal with stress and emotional well-being
8) Weight management
The health and wellness industry is booming across the country, but success always brings challenges, and this industry is no exception. The wellness industry faces a few significant challenges when finding experienced and talented employees. Furthermore, because of low entry barriers, this industry is frequently unstructured, lowering customer service quality. The difficulties that business owners in the wellness sector face are listed below.
Workforce with expertise in Health tech company
As technology advances, so makes the demand for skilled and knowledgeable workers. The human touch cannot be replaced in the service sector, particularly in the healthcare and well-being sectors. There has always been a labor shortage in spas, alternative therapies, and beauty salons.
With the rate at which this industry is growing, it won't be long before it exceeds INR 1 trillion, and there will be a need for approximately one million qualified workers over the next ten years. However, their accessibility is a problem. It is difficult to oversee the industry effectively, and early attempts at standard accreditation have failed.
The majority of the unorganized sector
Because of the low entry barriers, this industry had remained mainly unorganized, putting inflationary pressures on the space's predominately organized enterprises. Customers' ability to distinguish between a fantastic and mediocre service provider is dwindling. The wellness industry is delicate because customers entrust their lives to the brand to protect and preserve. The consumer is perplexed by the disparity in the atmosphere, varying degrees of service, and inconsistent store experiences.
Accreditations
Spas, Ayurveda Centers, Yoga & Naturopathy Centers, Fitness Centers, and Skin Care Centers have all been accredited by the Accreditation Board for Healthcare & Healthcare Providers (NABH), a constituent board of the Quality Council of India (QCI). Under the Scheme, accredited main functions would receive a "Mark of Excellence," distinguishing them from other non-accredited institutions.
Keeping rising costs under control
The entry expenditure in the fitness industry is critical, including rent for real estate, labor, supplies, and equipment. Consumable costs have risen due to price increases and significant price fluctuations in raw materials. Rent prices have grown as a result, particularly in cities and metropolitan areas. Other input costs have risen significantly in recent years, affecting the industry's profitability and delivery standards. To save money, some business owners have started using defective goods and low-quality machinery, putting customers' safety and health at risk.
Given our difficult circumstances, taking care of one's body is critical. In the business world, this entails a greater responsibility on the employer's part to ensure proper individual wellness.
Because of rising healthcare costs, employees are looking for workplace health programs that will help them reduce health risks and maintain a healthy lifestyle. Nowadays, many companies offer solutions for employees' physiological, emotional, and psychological health.
Top 10 Indian HealthTech Companies in 2023
1. Innovaccer
Acer's innovative platform analyzes health data using artificial intelligence. The product is used in healthcare facilities to manage the health of populations. In addition, the company has created a data activation cloud-based platform to collect, research, and provide insight on patient health. Note provides four products: InConnect, InGraph, and in care.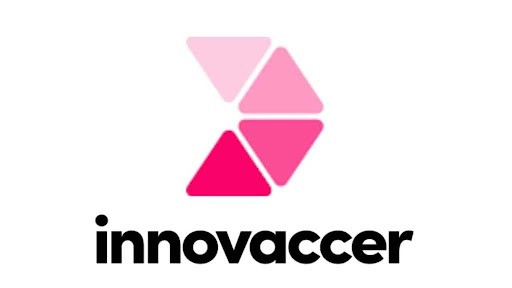 2. PharmEasy



PharmEasy is a pharmacy ordering platform that allows users to order diagnostic tests and medications online. Users can use the app to order medicines from nearby pharmacies and collect samples from nearby labs for diagnostic testing at home. In addition, they can use the site to upload images of their prescriptions and place orders from local pharmacies. Users can also search for diagnostic tests and book diagnostic tests with home sample collection. The platform also sells supplements and other healthcare products.
3. 1mg



1mg is an online pharmacy marketplace that offers teleconsulting services as well as online pharmacy marketplaces. The website features a pharmacy with online medicines that can be viewed, compared, and purchased. In addition, the user can place orders online in addition to uploading prescriptions.
A user can also use the platform's online doctor consultation platform to search for and book appointments with doctors. In addition, the platform sells alternative medicines and healthcare devices in addition to fitness supplements and health care products.
4. Curefit



Curefit's platform combines fitness training and nutrition counseling. CureFit, the company's brand, provides fitness training in the gym and at home under dance, yoga, and workout umbrellas. In addition, it offers healthy food delivery services such as meals, snacks, and beverages under the EatFit brand, as well as an online mental wellness platform.
5. Practo



Practo provides practice management, telemedicine, and appointment scheduling. On this web-based platform, patients and physicians can collaborate. Online, patients' profiles can be viewed, appointments can be scheduled, and teleconsultations can be conducted via chat.
6. Mfine



Mfine is a web-based app that provides online doctor consultations, appointment scheduling, and medication delivery. Online, doctors from nearby hospitals can be consulted. Some of the clinic's specialties include paediatrics, gynaecology, and obstetrics. In addition, the clinic offers home healthcare services such as examinations and laboratory tests.
7. MediBuddy
MediBuddy, a mobile app provider, provides online doctor consultations as well as other services. Users can use this online platform to find healthcare providers and communicate about their treatments. Healthcare packages can be purchased, doctors can be scheduled, medications can be ordered and delivered to the patient's door, and medical records can be accessed. Users can also send pre-authorization requests and claim notifications in the event of hospitalization.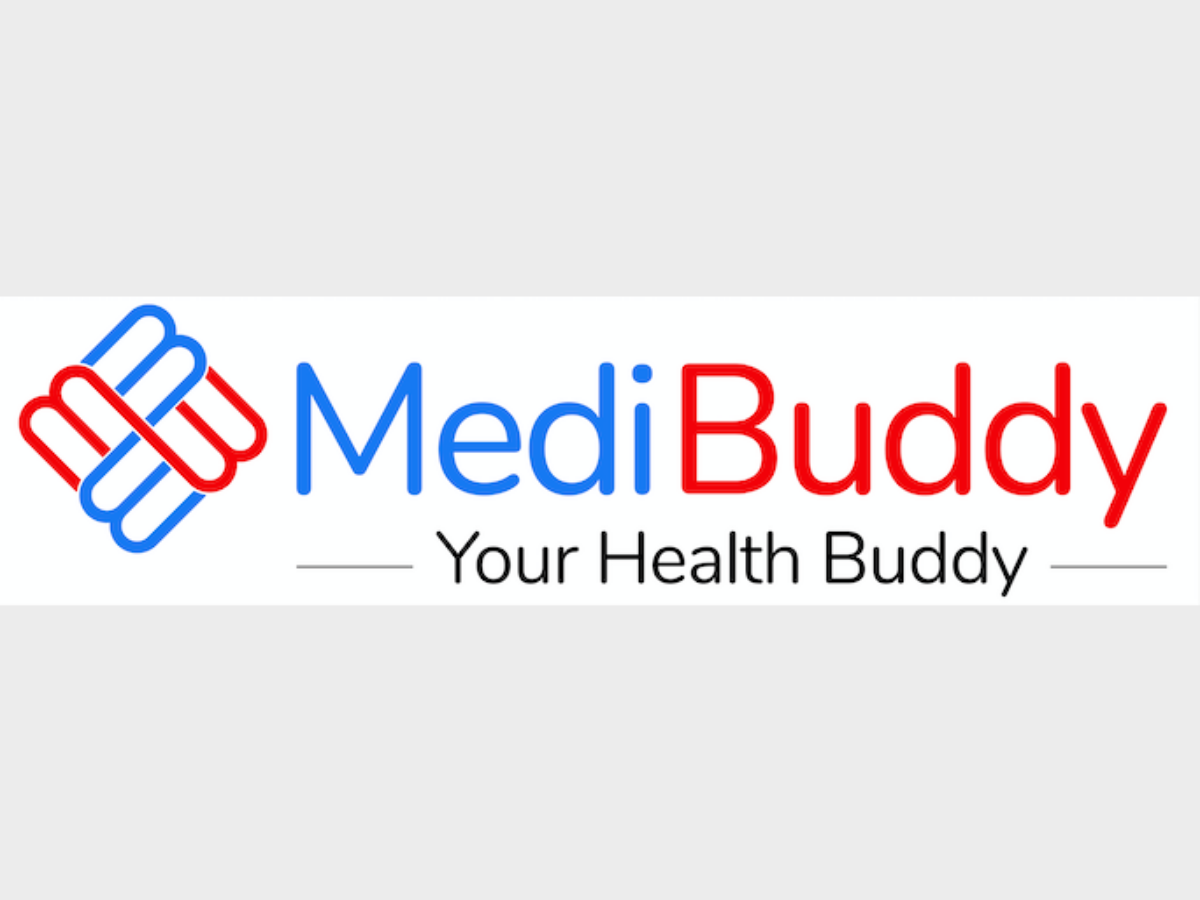 8. HealthKart



HealthKart sells nutritional supplements, sports supplements, and health products. Vitamins and supplements, Ayurveda and herbs, health food, and fitness products are all available from the company. Furthermore, the article discusses the most recent developments in each category and offers nutritionist consultations.
9. Medikabazaar



Online medical equipment marketplace. The provider can search, compare, and purchase medical products using a voice-based search engine and an online payment portal. They also provide customer service regarding product specifications and usage, as well as hospital devices, materials, and medical consumables.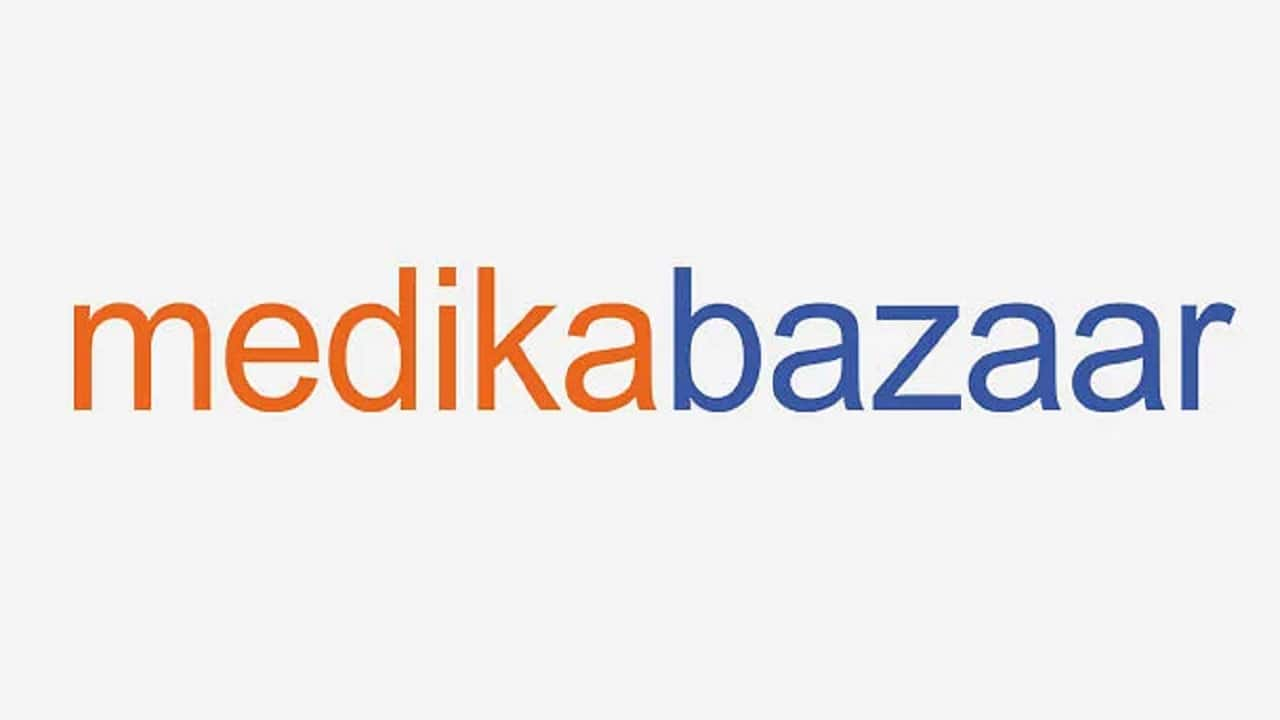 10. Indegene



Payers and providers in North America rely on Ingene to help them reform their healthcare systems. Transformation services, outcomes improvement, patient engagement, and analytics are all part of the provider and ACO solution portfolios. Transformation, care management, member acquisition, and member engagement are some of the solutions provided by payers. It offers platforms for customer engagement, loyalty, and care management.
The pandemic and Indian healthcare technology
The COVID-19 outbreak not only brought the global economy to a halt but also revealed shortcomings in the developed world's healthcare systems in dealing with rapidly spreading diseases. As a result of the pandemic, several countries, including India, have seen a structural shift in digital healthcare. However, the traditional healthcare system in India is currently failing, and it is time to introduce new healthcare startups to fill the void.
Ready-to-eat snacks, in addition to increased demand for convenience foods, are having an impact on the global market for health and wellness products. Rising interest in physical fitness programs and expanding potential in weight management strategies are driving the global market for healthcare products.
Because of the abundance of supermarkets, supermarkets, and small retail outlets, global demand for various health and wellness items is increasing. Manufacturers emphasize creating wholesome and nourishing product options in a variety of wellness and health products. As a result, the global market for health and wellness goods is expected to grow over the forecast period.
The wellness and health sector has evolved in recent years, as evidenced by the sale of skincare plants and machinery, according to FMI. Continually conducting clinical studies to assess the efficacy of new anti-aging condiments. Consumer purchases of a wide range of personal care goods to supplement their DIY skincare regimens have benefited the health and wellness market.
Pandemics have drawn attention to the health tech ecosystem and provided us with a new opportunity to investigate how patients are diagnosed, treated, and monitored. Technology integration in health care bridges the gap by improving patient services, lowering costs, and expanding access. Because of the pandemic, radically improved medicine is being developed, and lives are being saved.
The digital health community can benefit from the incredible advances made in recent years by leveraging innovation in big data analytics, artificial intelligence, remote learning, and data interconnectivity. Despite its vast infrastructure and population, the Indian government is fighting this ongoing virus through various information campaigns.
Health technology is advancing.
Healthcare is one of the most important fields in human history, and it is constantly evolving. More than $21.6 billion will have been invested in digital healthcare companies by 2020. Covid-19 wreaked havoc and exposed numerous flaws in current healthcare practices.
Organic foods dominate the market, accounting for 31% in 2021. This is due to the fact that they improve health, have more flavor, are high in antioxidants and minerals, and stimulate the immune system. Organic fruits, vegetables, meats, dairy products, and baby foods are in high demand as the market for health and fitness foods expands rapidly.
The distribution network of independent retailers is expanding as a result of factors such as hypermarket and supermarket globalization, easy access to goods, a wide variety of goods displayed attractively, discounts and other promotional offers, and so on. However, online retail is expected to grow faster than independent retailers over the forecast period.
Before we get into the top 32 ideas for 2022, here are a few pointers to get you started if you're already interested in starting a health and wellness business.
Establish Your Concentration
This will be the first step. The focus is on the elements that influence the nature of the product or service you will provide. In the healthcare market, one can go in several directions, such as clinically oriented or spa-oriented.
Determine the startup costs.
You will need this amount of money to get started. Consider the initial and ongoing costs of renting any office space you may require, as well as the cost of any supplies you may require, such as business cards, letterhead, flyers, or brochures. Include in your calculations the costs of developing a website, locating a hosting provider, and acquiring a domain.
This should be considered for any expenses related to owning your company. Do you have to pay any additional taxes, for example? Do you have enough money to live comfortably while your business grows?
Identify Your Target Market
Finding your target audience will be much easier if you have a clear focus. When determining your target audience, be sure to explain what will set you apart from your competitors.
Every problem is viewed as an opportunity by an innovator. Because of the pandemic, health and health technology startups have skyrocketed in the last year. Several startups have used technology to create innovative solutions to these problems. Several technologies have made their way into healthcare in recent years, but the majority are still in development. One can certainly acknowledge that the pandemic has sparked rapid progress and development in the health sector in general.
Obtain the required licenses.
Learn about the requirements and rules for obtaining a license in your state. You must ensure that your company and any subcontractors you hire have all of the required permits from the state in which you are located.
Choosing a Company Name
Finally, before creating your logo and website to market your new health and wellness business, check to see if the name you want is available in your state's Secretary of State directory. People can even use a registered business generator to help you come up with name suggestions.
Investigate the Competition
Always do your research on nearby businesses that offer similar services and products as you. Examine their pricing and website, and do some research on their target market. All of this knowledge will enable you to grow your business and launch a career in health and wellness.
The Covid-19 pandemic has highlighted a significant gap in India's health system, exposing the country's flaws. The second wave, which arrived two months after the first, devastated India in 2021. Across the country, hospitals and medical professionals were overwhelmed by staggering caseloads and gruesome deaths. Furthermore, oxygen cylinders and medicines were in short supply, and an unreliable and difficult-to-access healthcare infrastructure exacerbated the situation.
According to a 2020 report, the Covid crisis has highlighted the importance of implementing quality healthcare services as soon as possible. Furthermore, whether it is AI and machine learning-powered clinical diagnosis and prediction, telemedicine, remote health monitoring, or digitalization of patient data for safety and convenience, technology plays a critical role in today's healthcare environment. It immediately brings to mind the importance of health tech and how Indian startups contribute significantly to traditional medical care.
As a result, it should come as no surprise that the market value of Indian health-tech startups will reach $21 billion by 2025, while the total addressable healthcare market will grow to $638 billion.
The above-mentioned tech-powered solutions will significantly benefit India's healthcare ecosystem, particularly during epidemics. As doctors and patients become increasingly concerned about healthcare, there has been a significant increase in telemedicine practices, video consultations, and remote patient monitoring.
The government's Telemedicine Practice Guidelines, which were published in March 2020, provided a boost to health tech.
Futuristic technologies
Electronic Health Records (EHR) were introduced in the 1970s, resulting in the involvement of technology in healthcare. With computers, technology has progressed from data recording to data analysis and medical condition detection. People are currently debating whether humans will be displaced by technology in the near future! We should not forget that change is unavoidable, so we should be cautious about our fear of medical technology. Technology will drastically alter health care in the future. Here are some healthcare trends to keep an eye on.
Artificial Intelligence (AI)
AI can now be used to perform any task that a human could do more efficiently. Every minute, massive amounts of data are collected, monitored, and processed. Many research papers have demonstrated AI models' superiority over humans. Because of the need for a doctor-patient relationship in healthcare, the application of AI has been limited in its practicality. Clerical tasks such as filing and finding records can be reduced using voice recognition, NLP, and AI, allowing doctors to spend more time with patients. Well-trained AI models can accelerate and improve the accuracy of image processing tasks such as X-ray reading. In India, Facebook is catching up to Google.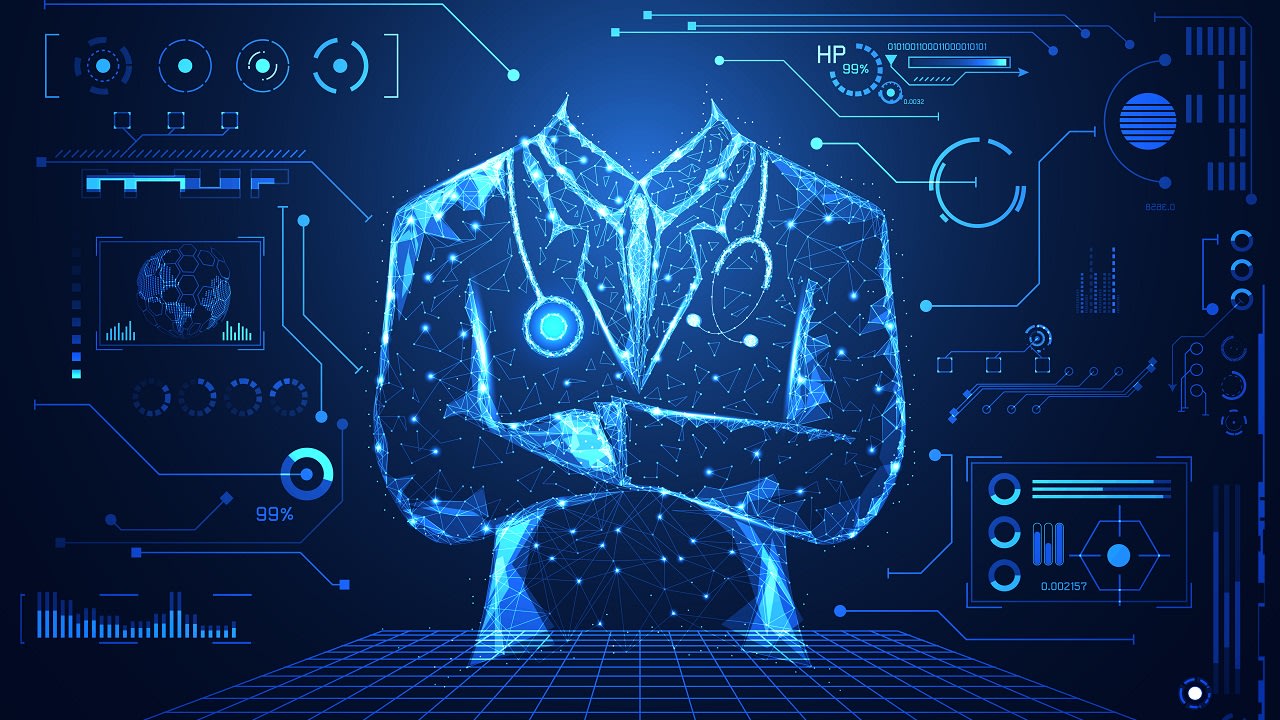 Virtual Reality (VR)
You can practice surgery from your couch or take a trip to Hawaii in virtual reality! Thousands of people use virtual reality to practice surgical procedures. The virtual reality version of Hasbro's board game "Operation" is a more modern and technically advanced version of the training. A person can view and control a human body in real-time by using a virtual environment. When compared to traditional training, VR training is likely to improve performance in actual practice.
Augmented Reality (AR)
Augmented Reality applications differ greatly from Virtual Reality applications. AR is all about enhancing what the user sees by adding information to the actual environment. A surgeon can use an AR set to project nerves, organs, and other structures on a patient's body to aid in their work.
TeleHealth
Telehealth is in high demand in the post-Covid-19 era. It is not always necessary to see the doctor. Often, a phone call or video chat will suffice. Because of the pandemic, patients were too afraid to visit clinics, emphasizing the need for Telehealth. Telehealth not only saves doctors and patients time, but it also saves money. The most significant advantage of telehealth is that it increases access to proper medical care in areas where establishing a clinic would be impossible. In the event of an emergency, a surgeon can also instruct another medical practitioner to perform surgery via video call.
Fitness trackers and intelligent wearables
Fitness trackers and intelligent wearables can assist you in keeping track of your body. These trackers and wearables not only track their users' medical history, but also alert them when certain parameters are out of range. When a diabetic wears the smartwatch, the wearable can regularly monitor their blood sugar levels and alert them if they drop or rise unexpectedly. Wearable devices can monitor our health on a regular basis, lowering our chances of contracting serious illnesses. A watch recently saved a man's life. Watches can detect the absence of a pulse and notify medical personnel.
Internet of Things (IoT)
The Internet of Things allows sensors and medical equipment to be linked. Smartphones are useful because they can wirelessly transmit data from various sensors to other devices. Control lights, fans, and air conditioners with a smart home device like Google Home or Alexa. This is made possible by the Internet of Things.
Robotics
The use of robots in surgery has been around for a while. Robots are expected to have far greater precision and stability than humans. During a successful surgery, human brains controlled a robotic exoskeleton. Robots in healthcare can help patients in infected areas, lift patients, and provide nursing care.
The Indian health-tech market can be broadly classified into six segments:
Telemedicine
The practice of providing healthcare remotely using technology. A physician can use this technology to provide care to a patient who is far away from his location by utilizing telecommunications infrastructure.
E-pharmacy
This one-stop online marketplace allows patients to purchase prescription drugs as well as OTC (Over The Counter) health products.
Health and Fitness
Fitness and wellness products and services can be purchased online in a variety of ways. Gyms, yoga classes, group workouts, physical and mental health counseling, diet consultations, nutritional supplements, and healthcare products are all available.
Analytics and healthcare information technology
To manage and access resources, patient records, data, and healthcare infrastructure, healthcare organizations may use SaaS (Software as a Service) and other Cloud solutions.
Healthcare at home
Patients and the elderly can be cared for at home. Personal health administration. Apps for tracking your health, wearables, monitoring sensors, and content aggregators for health advisors
The future of the health tech industry
Digital treatments, or digiceuticals, are a prime example of this, and will drive business and technology together in the future. Another notable development is the shift to therapeutic and holistic approaches. As medicine becomes more personalized, AI and machine learning will enable non-invasive, digital diagnostics and treatments. Here are some emerging industry trends and technologies:
Cloud infrastructure for healthcare record keeping
The emphasis will most likely shift to the digitization of patient health records. Establishing a shared public database for patient healthcare records is critical to achieving digitalization by facilitating opportunities for cloud infrastructure-related healthcare products and services.
Robotics' broader application
Robotics is increasingly being used in healthcare and medical applications, and 'humanless' systems and technologies will be increasingly used in surgical procedures, prosthetics, therapeutics, healthcare logistics, pharmaceutical manufacturing, and so on in the future. Precision, sophisticated surgery, and minimally invasive procedures are just a few of the advantages of robotic surgery. Robots are expected to be used indefinitely due to technological advancement and cost-effectiveness.
Applications for 3D bioprinting
3D bioprinting is a relatively new industry in India, but as it grows in popularity, it provides opportunities for both existing and new health tech startups. 3D bioprinting is used in drug testing, human tissue manufacturing, and medical research and development.
The Medical Internet of Things (IoT)
Telemedicine and the Internet of Things have resulted in the development of a new network of Medical Things (IoMT), which has proven useful in disease monitoring and prevention. The Internet of Medical Things is an ecosystem of interconnected medical devices, equipment, data applications, health IT systems, and services. Wearables linked to smartphones and online patient data records, such as ECG and blood pressure monitors, are expected to have a significant impact on preventive care.
Artificial intelligence and machine learning
AI and Machine Learning are being used by health tech startups to expand the reach of clinical data analytics, neurology, radiology, and diagnostic analytics. Artificial intelligence is becoming more prevalent in medical equipment and devices, having a significant impact on how they interact with humans. AI-driven analytics, tools, and machines can help healthcare providers better serve their patients.
Consumer needs and preferences are changing.
Consumers' increased use of the internet and smartphones has resulted in healthcare evolving to meet their changing needs and preferences. With the introduction of health technology, healthcare has been reimagined to support patients in their daily lives, including social determinants of health such as inequity, income disparities, educational level, place of residence, transportation system, and access to resources.
The rise of paratelemedicine
By connecting ambulance crews with specialists, telemedicine has enabled faster healthcare delivery. Using telemedicine, paramedics will communicate with doctors remotely and take timely actions to ensure timely treatment and save lives.
Health technology will continue to attract investment.
The COVID-19 pandemic has accelerated the growth of health tech, attracting both public and private investment. The development of a robust healthtech ecosystem in India will accelerate startup fundraising, mergers, acquisitions, and IPOs.
Virtual Reality and Augmented Reality
The use of Augmented Reality and Virtual Reality can significantly improve the quality of telemedicine services for patients. Medical students can also be taught using simulated interventional procedures. According to studies and research, these technologies could be used in a variety of streams and workflows.
Wearable devices are becoming more popular.
Wearable devices are critical in collecting real-time patient data in preventive medicine. Wearable technology combined with Internet of Medical Things (IoMT) platforms and technologies is transforming digital healthcare.
Blockchain
Blockchain technology has the potential to significantly improve healthcare. Patient transactions and medical records can be secured using digital ledgers. Blockchain, in addition to IoT and cloud computing technologies, can make healthcare solutions more accessible, secure, and portable.
What distinguishes health tech from Medtech?
While health tech is concerned with improving personal and preventative care, the medical technology—Medtech—vertical is concerned with therapeutic technologies and medical devices that treat existing medical issues, as well as diagnostic technologies that detect medical conditions (i.e., in-hospital care).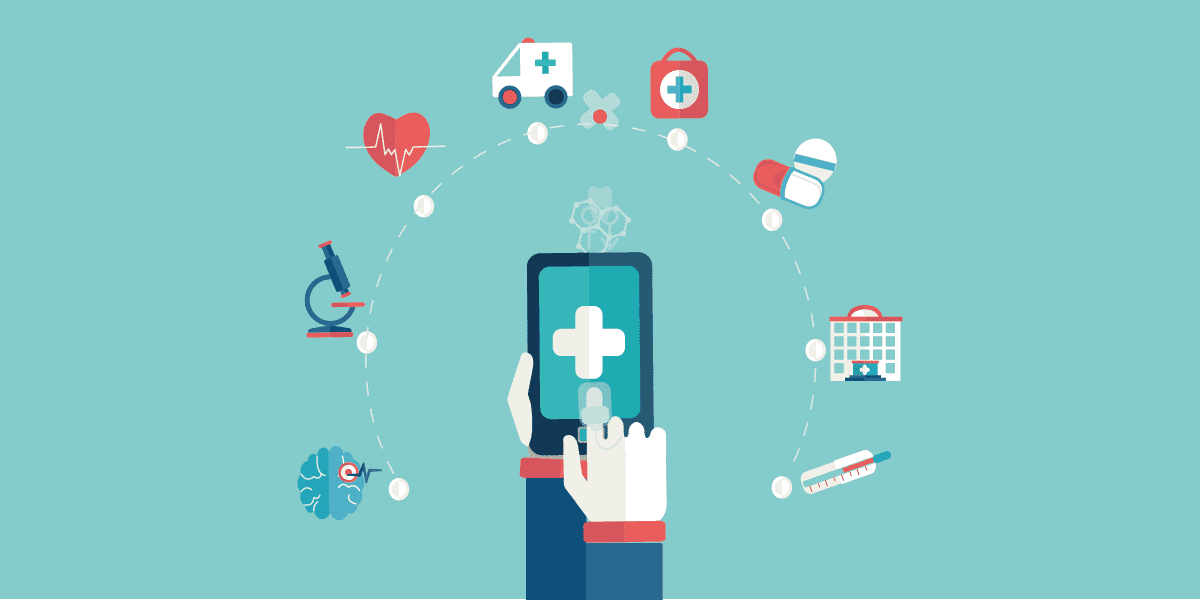 SPR Therapeutics, a developer of a peripheral nerve stimulation therapy platform aimed at providing an alternative to addictive opioid medications, is an excellent example of a Medtech company. So is Auris, which develops robotic micro-surgical devices to aid in eye-related procedures. The COVID-19 outbreak not only brought the global economy to a halt, but it also revealed the world's health systems' shortcomings in dealing with rapidly spreading pandemics. As governments, healthcare systems, and businesses scrambled to deal with the crisis, interest in technologies and initiatives that can provide solutions grew.
Startups in disease tracking, disease testing, telemedicine, biopharmaceutical research, and medical supplies are at the forefront of developing a pandemic preparedness and response ecosystem based on technology. These companies are most likely to be capable of predicting, identifying, tracking, containing, and treating outbreaks and future pandemics. Our report on startups assisting in the development of pandemic preparedness and response infrastructure identifies the key companies addressing the COVID-19 crisis.
By the end of 2020, enterprise health and wellness had seen the greatest increase in capital raised in the previous five years. Despite a relatively flat deal count, the sector raised $8.3 billion in venture capital funding, a nearly 70% increase year on year. The enterprise health tech industry is expected to be worth $1.3 trillion by 2025, with no signs of slowing down.
We believe that the venture ecosystem will be an important incubator for technology that can help mitigate the effects of future pandemics, a mission that governments and non-governmental organizations are likely to prioritize.
In 2021, enterprise health tech generated $20.2 billion across 377 VC deals, a significant increase from the $12.1 billion and 463 deals generated in 2020, indicating industry maturity. Angel and early-stage deal counts and capital raised were lower in comparison to 2020, while late-stage deal counts and capital raised were higher. This reflects the ease with which late-stage deals were completed during the pandemic, as opposed to the difficulties early-stage startups faced in raising funds.
Furthermore, many late-stage startups in the prescription technology industry are likely to have benefited from the increased adoption of e-pharmacies, whereas corporate distribution-focused startups have benefited from increased employer interest in expanding employee benefits.
Healthcare and health tech emerging markets
PitchBook tracks over 141 emerging spaces across all industries. These are the emerging but expanding areas of the healthcare industry.
AI-assisted drug discovery
Artificial intelligence is being used by companies in this space to research and discover new pharmaceuticals and drug therapies. AI systems can sift through millions of different chemical compounds and isolate the most promising candidates in a fraction of the time that human researchers would normally take.
Anti-aging
Anti-aging companies conduct research and develop restorative treatments to counteract the effects of aging and increase lifespan. Genomic instability, telomere attrition, epigenetic changes, proteostasis loss, deregulated nutrient sensing, mitochondrial dysfunction, cellular senescence, stem cell exhaustion, and altered intercellular communication are all research topics.
Assistive technology
Any item, piece of equipment, software, or product that is used to increase, maintain, or improve the functional capabilities of people with disabilities is considered assistive technology. Though assistive technology has been around for a while, a new wave of companies is using emerging technologies such as VR/AR, AI, and robotics to accelerate innovation and provide more compelling solutions for differently-abled individuals.
Diagnostics for CRISPR
CRISPR diagnostics is the use of the CRISPR gene editing tool for diagnostic purposes. The underlying science is based on CRISPR's ability to isolate specific snippets of genetic material. In theory, this technology could produce faster and more cost-effective diagnostic results while requiring fewer trained professionals to administer the tests.
Fertility technology
Fertility tech companies are developing technologically oriented medical solutions for infertile couples, and according to PitchBook News, fertility-focused tech is attracting an unprecedented amount of venture capital funding. These technologies include services for sperm and egg freezing, hormone testing systems, and monitoring platforms. Kindbody, a fertility clinic and PitchBook client, spoke with us about how the company responded to the pandemic by adapting to a digital landscape.
Gene therapy
To repair damaged or abnormal genes, gene therapies insert sections of DNA into a patient's cells. Gene therapy can be accomplished through a number of mechanisms, such as replacing a disease-causing gene with a normal version of the gene, inactivating a disease-causing gene that is malfunctioning, or introducing a modified gene into the body to treat a specific disease. These therapies are exciting because they have the potential to help researchers find cures for cancer, HIV, and heart disease.
Exoskeletons and prosthetics in medicine
Medical exoskeletons and prosthetics companies are developing mechanically powered prostheses as well as exoskeletons for medical purposes such as rehabilitation. These devices provide a far greater range of motion and activity than their older counterparts, allowing physically disabled people to live a better life.
Robotics in medicine
Medical robotics refers to the use of robots in healthcare settings to provide services more precisely or consistently than human doctors could. Surgical procedures, rehabilitation, telepresence, transportation, and general patient care are examples of applications. In 2020, Providence Regional Medical Center in Everett, WA used a telemedical robot to take vitals from and interact with the first diagnosed case of COVID-19 in the United States.
Mental health technology
Mental health tech companies create software and hardware solutions to help people take better care of their mental health and to help practitioners better monitor their patient's mental health.
Shortly after the pandemic began, demand for mental health startups increased. From December 29, 2109 to March 1, 2020, average hours spent on mental health and fitness apps increased by about 30% in the United States. Headspace, a company that created an app to help users meditate, received twice as many inbound requests as usual from members looking for content to help them cope with pandemic-related stress. In addition, the company saw a 100% increase in corporate clients seeking help with their employees' mental health. The crisis may increase long-term interest among corporate clients in ensuring mental health products are available to employees.
Nanomedicine
Nanomedicine is the medical application of nanotechnology, encompassing everything from nanomaterials and biological devices to nanoelectronic biosensors and potential future applications of molecular nanotechnology like biological machines. Virtual reality health companies in this space use virtual reality to provide innovative therapies and treatments for a variety of healthcare issues. Virtual reality applications in healthcare include education, therapy, rehabilitation, and even mindfulness.
Neurotechnology
Neurotechnology is a type of technology that allows us to better understand consciousness, thought, and higher order brain activities. Brain-machine interfaces, implantable devices, neuroprosthetics, neurostimulation, and neuromonitoring devices are all being developed by companies in this space.
Psychedelics
Psychedelics refers to companies that use mind-altering substances to treat mental illnesses such as addiction, depression, and posttraumatic stress disorder. Though psilocybin and LSD have long been prohibited by the US government, changing cultural attitudes and promising scientific studies have reopened the door for their possible legalization. Companies in this space are primarily focused on developing psychoactive treatments for mental health conditions, but they may also run clinics to provide these therapies or create software to assist clinics in managing patient treatment.
Sleep technology
Sleep technology encompasses a wide range of technologies with the explicit goal of improving a person's sleep quality. Sleep technology providers strive to improve the behavioral, environmental, and genetic causes of insomnia, as well as common sleep disorders such as sleep apnea. Tracking sensors, smart mattresses, and sleep monitoring headbands are some examples of sleep technology.
VR and health
Virtual reality technology is being used by companies in this space to provide innovative therapies and treatments for a wide range of healthcare issues. Virtual reality applications in healthcare include education, therapy, rehabilitation, and even mindfulness.
Conclusion
The rippling effect of technological advancements is expected to be visible as healthcare in India continues to expand with the underlying technology. Data analytics and predictive healthcare will become more accurate as healthcare data becomes more widely available.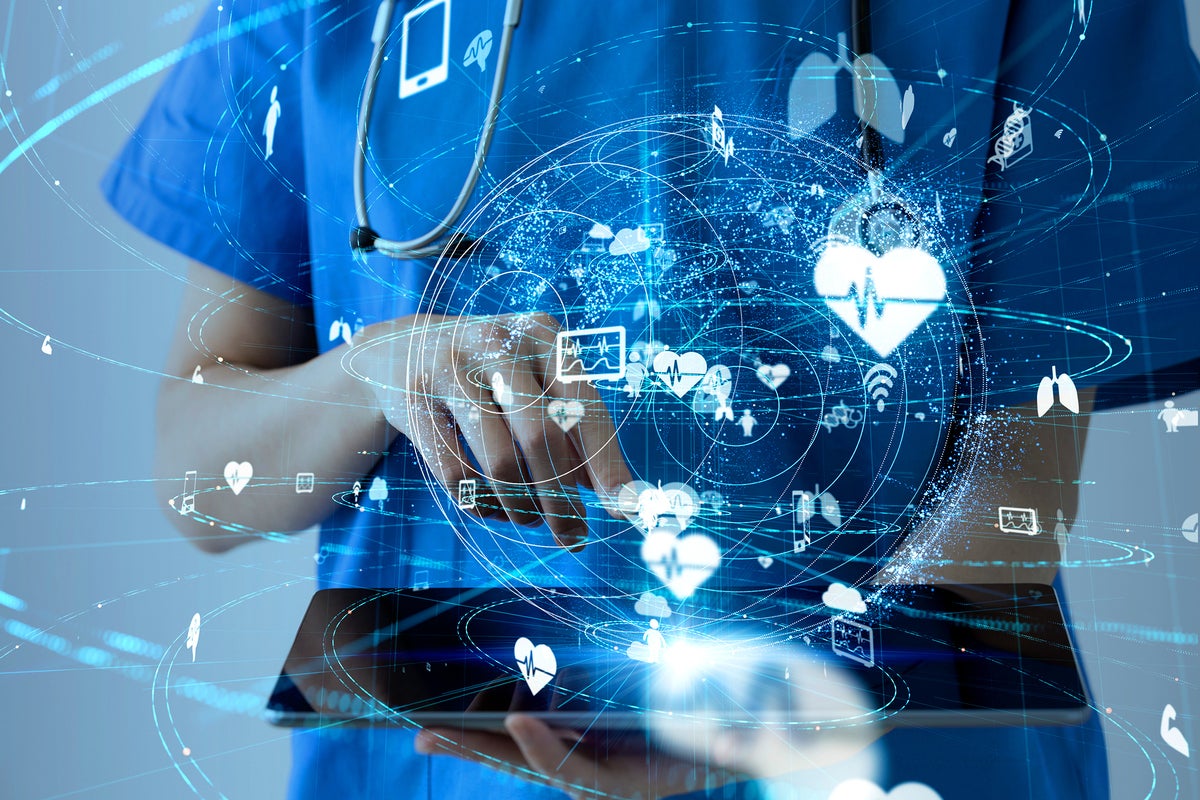 Access to healthcare will be improved as a result, and improved prediction accuracy will improve personalization of fitness and wellness goods and shorten treatment times. As a result, personalized therapy will benefit not only disease treatment, but also industry sectors such as biotech, biopharma, and medical devices.
In a country where affordable healthcare is a major concern, digital health benefits the public greatly. I'm curious to see if the country's evolving legal and regulatory framework deters or facilitates progress, with the public's interest at the forefront of regulators' and innovators' minds. The industry's support and positive general outlook are expected to continue in the future, though there is still a long way to go.