Trends
Top 10 Best Indian Rubber Manufacturing Company In 2023.
Since 1600 BC, people have been making and using rubber. Early indigenous Mesoamerican societies played sports with rubber balls made of solidified rubber. Additionally used for waterproofing, containers, and other practical uses, this sturdy, robust rubber.
For all manufacturers worldwide, the processes for making rubber are the same. However, there might be differences in terms of particular chemicals, the production processes used by different manufacturers, and the sophistication levels.
Making and Blending Rubber Compounds:
Numerous rubber materials, both natural and synthetic, are processed by VIP-Polymers into compounds that can handle the strictest performance and environmental standards.
Traditional Far Eastern nations like Malaysia and Indonesia are the source of natural rubber. Chemical factories predominantly in Industrial Europe and the United States produce synthetic rubber.
Basic rubber isn't very useful by itself; it needs to be prepared to be appropriate for manufacturing and to assure the desired qualities in finished goods.
After being developed in the lab, chemicals are blended into a strip or slab form appropriate for further processing using precise formulations in production mixing operations. The following describes how to do this:
Use a roll milling method to blend.

Each "Batch" is processed through several powerful mixing devices, each controlled by a computer, to add more components until the batches are discharged at a specific time and/or temperature.

Use computer control to weigh the ingredients for the required batches of the formulation.

Finally, the material is shaped into slabs or strips, which are then instantly cooled.
Now that the material compound has been treated, it can be moulded or extruded. Each "Batch" sends test coupons to quality control, where they go through a testing process before being sent to production.
How it is made into products:
A typical manufacturing process for industrial rubber parts is one of the following:
Utilizing the previously described strip compound in injection molding.

Compression molding: This technique transforms raw materials into forms that are the right size, shape, and/or weight for a variety of goods.

Utilizing the stripping compound created as previously mentioned, extrusion.
Highly accurate single or multi-cavity moulds are important for injection and compression molding; these molds are made of high-grade steel and planned and created using CAD/CAM software.
How is natural rubber used?
Thousands of diverse products, ranging from common consumer goods to industrial components, contain natural rubber. This could apply to hoses and belts, medical equipment, safety gear, and kids' toys.
A sizable amount of the Natural rubber supply around the world is consumed by the tire industry. Since natural rubber has great tear strength even at high temperatures brought on by friction, it is utilized in high-performance car tires. Natural rubber is used to make tyres for vehicles like race cars, big trucks, and aircraft.
It is used in other parts of the car besides the tire. Rubber qualities are also used by brake pads, airbags, seals, and other automobile parts to perform crucial tasks when the car is in use.
As latex, natural rubber begins. Polyisoprene, the substance that makes up latex, is suspended in water. Polymers are long-chain molecules made of (poly) separate components (mers) that are joined together. Since the polymer molecules in rubber are elastomers, they can stretch and bend, giving it its unique name.
Latex, a sap-like substance that resembles milk, is produced by more than 2,500 plants. Many people may be more familiar with milkweed than any other latex-producing plant, yet Hevea brasiliensis is the only tropical tree used in the production of industrial latex. The rubber tree is native to tropical South America, as its name suggests. Rubber was first made by Mesoamerican civilizations about 3,000 years ago by combining latex with morning glory juice. The characteristics of the rubber were altered by varying the latex to morning glory juice ratio. The Mesoamericans used rubber for everything from rubber balls to rubber sandals.
Rubber industry of India
In India, the rubber industry has become very notable. In a few years, India is predicted to overtake China to take second place in this industry. India is a big producer of natural rubber. Although most of it is produced in Kerala, Northeast India is seeing an upsurge. Together, natural and synthetic rubbers perform well to give finished rubber products the desired qualities.
India is the fourth-largest consumer of rubber in the world, behind China, the United States, and Japan. India now consumes 1.2 kilograms of rubber per person, compared to a global average of 3.2 kilograms. China weighs 8 kilograms, compared to 13 kilograms for industrialized nations. While synthetic rubber consumption has climbed by 15-20% over the past five years, natural rubber use has increased by 3-4% annually in India. This emphasizes the industry's scope for growth in India, which may be met by a mix of imports and homegrown production.
About 630 million tons of natural rubber are produced annually by India's rubber plantations, with the production of over one million tons soon projected. This has made it easier for the Indian rubber industry to grow quickly and dramatically. The boom in the automobile sector, higher living standards for most people, and quickening industrialization in general all contribute to this growth potential. Compared to 12 to 14 kilos per person in Japan, the US, and Europe, India consumes only about 800 grams of rubber per person. India is still a long way from fully using rubber products. This is an indicator of the industry's promising future in terms of growth.
Top 10 Best Indian Rubber Manufacturing Company In 2023.
Goodyear India Ltd.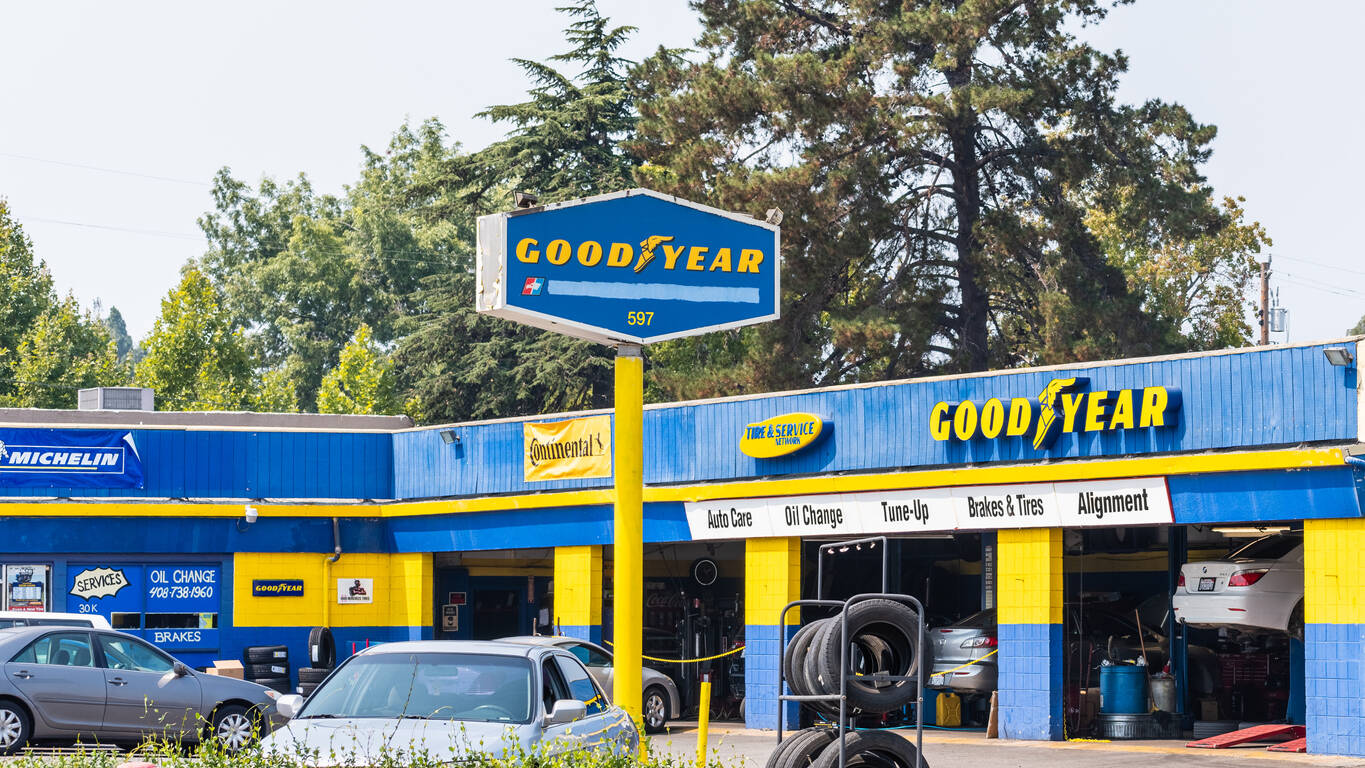 One of the major tyre manufacturers in the world is Goodyear. It employs roughly 72,000 people and produces its goods in 57 locations across 23 countries. Its two Innovation Centers in Colmar-Berg, Luxembourg, and Akron, Ohio, work to create cutting-edge goods and services that set the bar for the sector's performance and technology.
When Goodyear India became a public limited company in 1961, it had been known as the Goodyear Tire and Rubber Company (India). At its facility in Ballabgarh, Uttar Pradesh, a FERA subsidiary that holds 74% ownership in Goodyear Tire and Rubber US produces rubber goods and tires for the automotive industry.
The company's size to produce automotive tires during the year under review was 1264 Nos. In 2006, the business's strategic tyre retailing project got underway. The stores opened in several Indian cities, beginning in Chennai and swiftly spreading to other states. In India, there are already 8 cities with innovative concept retail outlets, and the firm wants to expand the stores to every region.
Rubfila International Limited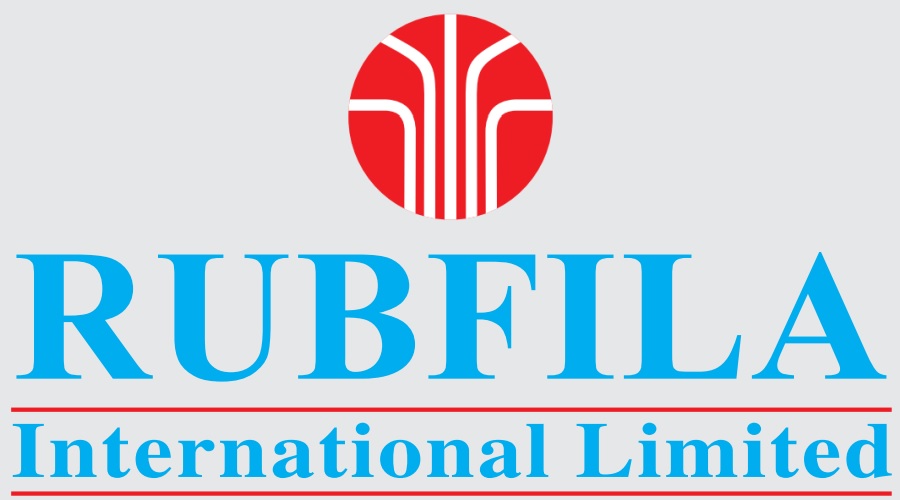 One of the most important brands in the world market for latex rubber thread is Rubfila International Limited. Talcum- and silicon-coated rubber threads of the highest quality are actively produced, exported, and supplied by us. Talc-coated rubber thread, silicone-coated rubber thread, colored rubber thread, rubber thread for food, rubber thread for catheters, and many other goods are one of the products they provide. They manufacture high-end goods for specialized markets like toys, fishing, catheters, meat packing, medical webbing, bungee cords, etc. Rubber threads with a round section are made by us in sizes ranging from 2.1 mm (12 counts) to 0.40 mm (63 counts).
RIL has two production facilities, one in Tripura's Agartala and the other in Kerala's Palakkad. Rubfila started its business in 1995 with a single production line with an installed size of 3000 MT/year and today has manufacturing facilities with a size of 17000 MT/year.
Quality Assurance
The first rubber thread factory in the world to receive the coveted ISO 9001 quality accreditation is Rubfila International Limited (RIL). To ensure that its customers receive a first-rate experience, it strictly follows the system.
Environmental practices
The production technique used by Rubfila is proactive in its efforts to improve environmental quality. To do this, they:
Complying with all duties and appropriate environmental regulations.

Implementing pollution prevention tactics and procedures all along the way, like lowering the overall resource consumption and emissions into the land, air, and water.

Continuous improvement is achieved by periodically evaluating goals and objectives, and environmental performance is raised by building the right infrastructure.

All of our staff members and any other interested parties will receive a copy of this policy.
MRF Ltd.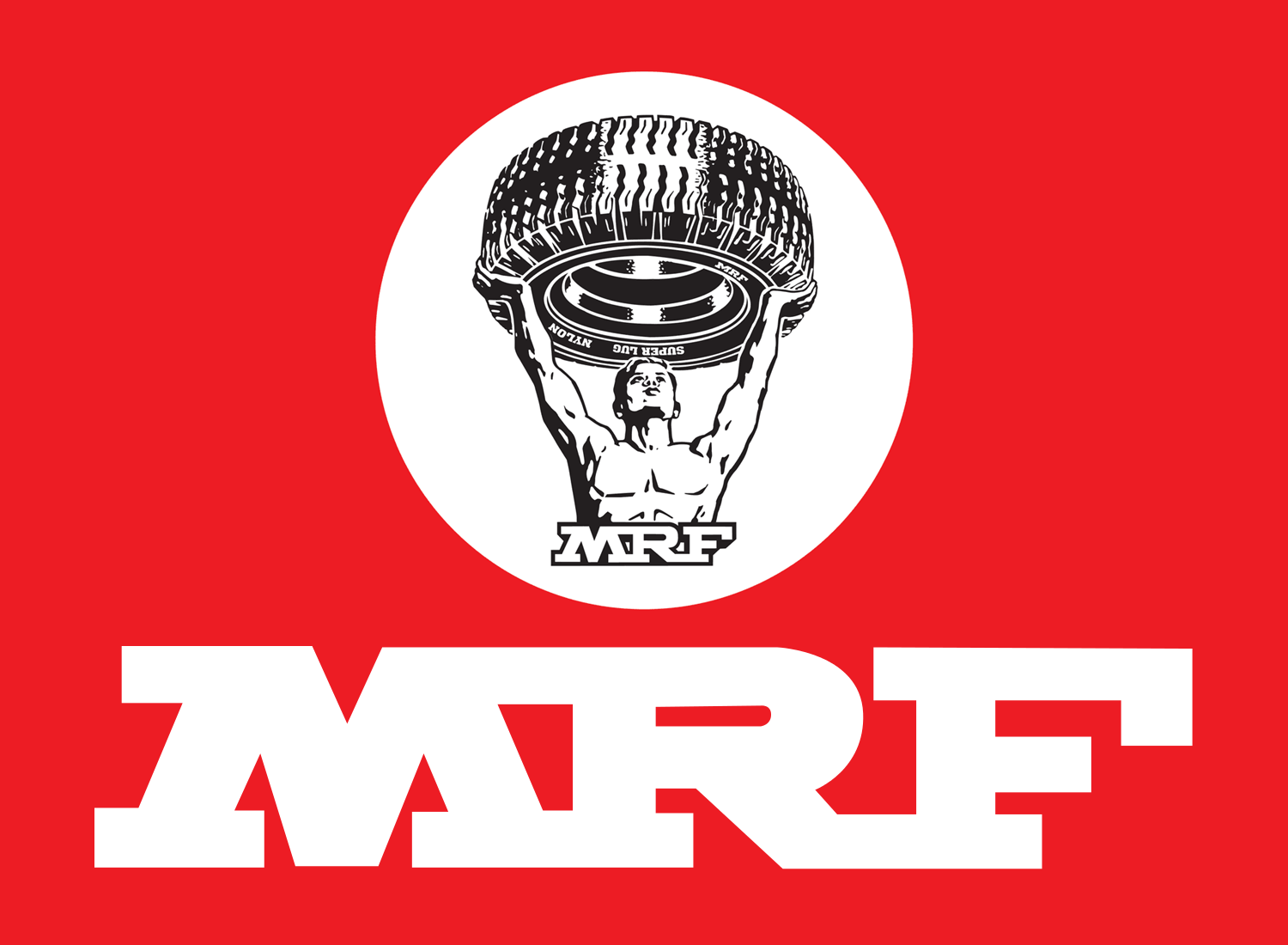 The largest tyre manufacturer in India is MRF Limited, which has its headquarters in Chennai. The business produced, sold, and distributed tyres for all kinds of cars. The company that makes tyres is the fourteenth-largest producer in the world. The MRF Pace Foundation is likewise run by MRF.
The company has a lot of commercial interests, including those in paint, clothing, toys, and prereads. Conveyor belts, tread rubber, flaps, tyres, tubes, and other rubber products are one of the things that the company principally produces.
The business produces tyres for vehicles, trucks, buses, tractors, two-wheelers, and airplanes. The business also produces tubes and flaps for many types of automobiles. New items from the company include the MRF S3P4 and MRF Wanderer-Sport. The business also produces cricket bats, pads, gloves, and other accessories.
Among the most trusted brands in India, MRF came in at number 48. The company has received numerous honors and distinctions, including the "Top Export Award" from the Chemicals & Allied Products Export Promotion Council (CAPEXIL) and the "Highest Export Awards" from the All India Rubber Industries Association (AIRIA) (Auto Tyre Sector). For the record 11th time, MRF Limited took home the JD Power Award.
Apollo Tyres Limited
The largest tire manufacturer in India is Apollo Tyres Ltd. The corporation, which has its corporate headquarters in Gurgaon, India, was founded as a public limited company on September 28, 1972. The company manufactures and sells tires like a part of its business. Apollo Tyres has production facilities in the Netherlands, Hungary, and India.
The tyre producer markets its goods under the Apollo and Vredestein names. Through a network of about 5,000 dealers and more than 2,500 exclusive shops, these products are given in all countries thanks to a staff of almost 17,200 people.
Raunaq International Pvt. Ltd., Bharat Steel Tubes, Ltd., Mathew T. Marattukalam, Raunaq & Co. Pvt. Ltd., Jacob Thomas, and Raunaq Singh all pushed the business.
Apollo Tyre manufactures car tires, tubes, and flaps under the Dura Tyre, Acelere Wheelz, DuraTread, Passenger Car – Radial, Crossply and SUV, Crossply and Kaizen, Truck and Bus – Radial, and Crossply and Radial brands.
PIX Transmissions Ltd.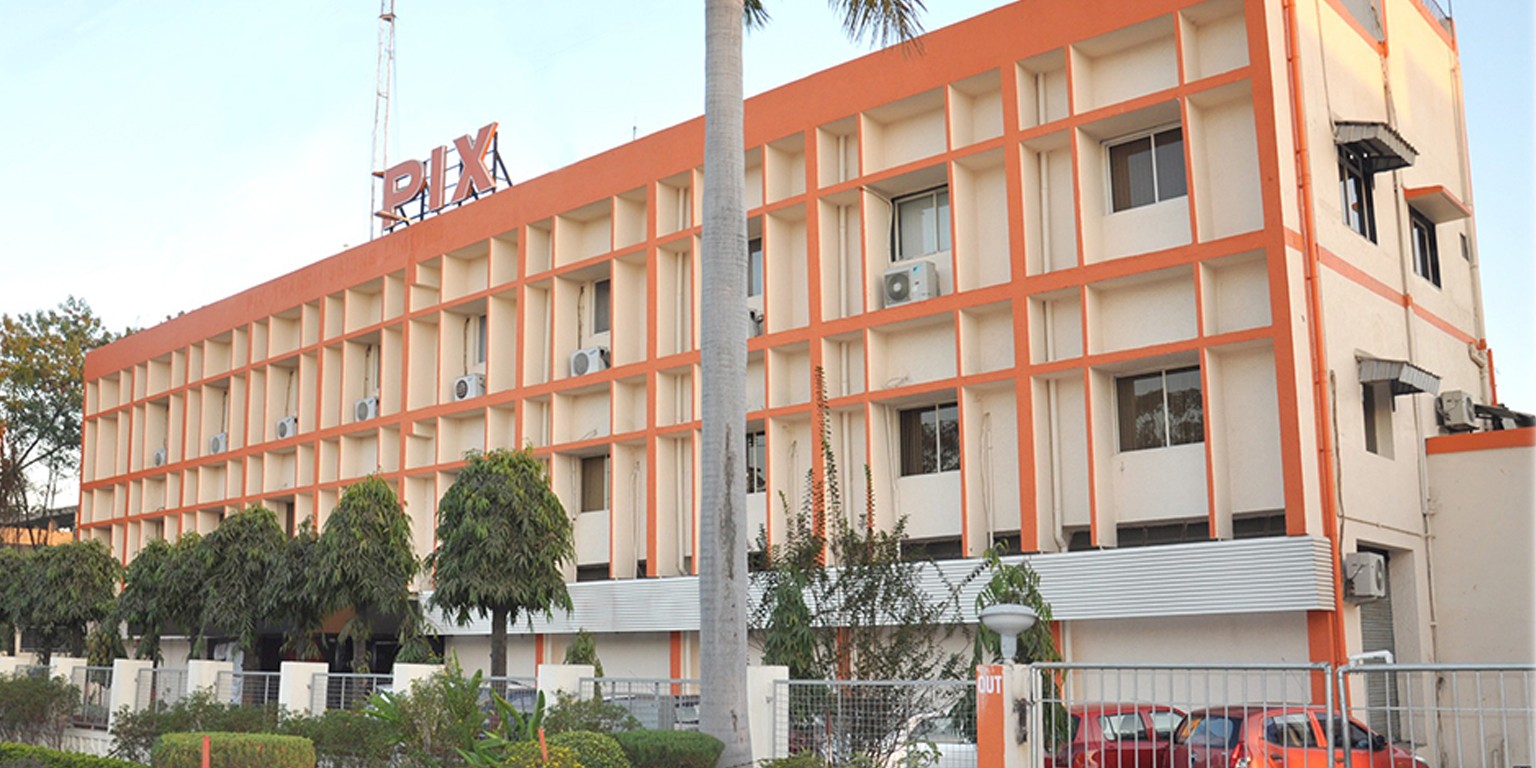 The top producer of belts and related mechanical power transmission goods in India is PIX Transmissions. The business operates cutting-edge Belt manufacturing facilities and a highly advanced, automated rubber mixing facility.
With a strong local as well as international presence, PIX Transmissions Ltd. has a large amount of brand equity in the power transmissions sector. In addition to having over 250 dedicated Channel Partners in more than 100 different countries throughout the world, the company also operates abroad subsidiaries in Europe and the Middle East.
The largest international network of channel partners belongs to PIX. With a 45-country distribution network and items shipped to over 75 countries worldwide, this company stands out from the competition in terms of audience reach and market penetration. The company's manufacturing plants in India's Nagpur Bazargaon and Nagalwadi are completely outfitted with the newest equipment to make its goods.
In light of its extensive clientele, PIX has established a world-class support network in key locations like the United Kingdom, Germany, and the United Arab Emirates. Each of these places has a Distribution Center that is equipped to offer logistical, commercial, and technological support. One of the few global businesses in its sector, PIX has a strong infrastructure outside of its country.
The main asset of PIX is its raising global network of autonomous, devoted, and devoted Channel Partners, which already extends across more than 100 countries. Performance-based and trust-based relationships have been a defining feature of PIX's strength in this sector. A number of the market leaders in important application areas are one of the many OEM clients that PIX is proud to claim.
Harrisons Malayalam Ltd
To produce the best tea and rubber in this region of the world, Malayalam Plantations, Harrisons & Crosfield the company owns land holdings, including rubber plantations.
A little over 24 years ago, the RPG Group, one of the biggest corporate houses in India, took possession of this company due to Harrisons & Crosfield's shifting interests. To become Harrisons Malayalam Ltd, Malayalam Plantations and Harrisons & Crosfield in India merged.
Harrisons Malayalam Ltd. is at the forefront of contemporary, scientific agriculture and manufacturing as the largest plantation company in South India. The business upholds its proud tradition of providing for its workers while advancing them through cutting-edge HR techniques.
South Indian plantations have a long history of ecological coexistence with the environment. Due to the Company's holdings' proximity to a virgin tropical forest, some wildlife lends us a hand in our operations. Elephants frequently wander into our rubber plantations and destroy tea bushes.
Indag Rubber Limited (IRL)
A joint venture between the Khemka company and M/S Bandag Incorporated, USA, one of the major participants in the US retreading business, resulted in the incorporation of Indag Rubber Limited (IRL) in July 1978. In 1984, the business was delisted from the Bombay Stock Exchange.
Having family principles, Indag Rubber is a family-run company. Its clients are people who desire to have an impact on both the local communities in which they operate and the larger global community. Corporate social responsibility (CSR) is demonstrated here.
For the tire retreading industry, the company creates pre-cured tread rubber, unvulcanized rubber strip gum, universal spray cement, and tire envelopes. The production facility in Nalagarh, Himachal Pradesh, can produce 300 KL of rubber cement, 1,800 MT of rubber strip gums, and 13,800 MT of tread rubber every year. Another plant owned by the firm was located in Bhiwadi, Rajasthan, but it was not in use. 90% of the business's revenue comes from the selling of pre-cured tread.
Modi Rubber Ltd.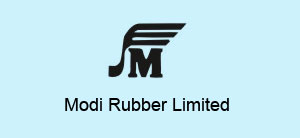 Incorporated in 1971, Modi Rubber Limited (MRL) produces vehicle tyres and tubes. The MRL plants were situated in the Uttar Pradesh cities of Modinagar (District Ghaziabad), Partapur (Distt. Meerut), and Meerut. Continental AG of Germany provided technical assistance throughout the production of the tyres. Up until 2001, when operations at the factories were suspended as a result of an illegal labor strike, MRL was a leader in the TBS Tyre Segment. Operation in the Meerut Plants began in June 2009 following the BIFR's approval of the Rehabilitation Scheme in April 2008.
Through its 100% subsidiary, Modi Tyre Company Pvt. Ltd., operations in Meerut Plants started in June 2009 after the BIFR approved the Rehabilitation Scheme in April 2008. (MTCPL). MTCPL had losses and financial issues, which led to the sale of all of the company's shares to Continental Holdings Netherlands in 2011.
After that, MTCPL was a division of Continental Netherland. The Official Liquidator's seal has not yet been removed; hence the Modinagar Plant's operations have been suspended. MRL encouraged several other businesses to form joint ventures in India with foreign partners to produce float glass, resin-coated sand, hair salons, academies, and other products in addition to conducting business through its 100% subsidiaries.
GRP Ltd.
Established in 1974, GRP Ltd. is a well-known producer of designed items die-cut from old tires as well as upscaled polyamide from nylon waste. With eight manufacturing facilities spread across India, the company runs five business verticals (Reclaim Rubber, Industrial Polymers, Custom Die Forms, Retreading, and Rubber Composite) with an installed capacity of 72,000 MT annually to meet the demands of the global polymer industry and preserve the planet's precious resources.
GRP has been a publicly traded company on the Bombay Stock Exchange for forty years. It has been a monument to the business' great client relationships over the preceding 10 years, built through years of providing high-quality, made-to-spec products and close collaboration that adds value. GRP has high hopes for the future and thinks that its ongoing investments in innovation, product quality, HR practices that are favorable to people, and a compelling CSR agenda will produce a sustainable business for all stakeholders.
GRP has high hopes for the future and thinks that its ongoing investments in innovation, product quality, HR practices that are favorable to people, and a compelling CSR agenda will produce a sustainable business for all stakeholders.
Balkrishna Industries Ltd.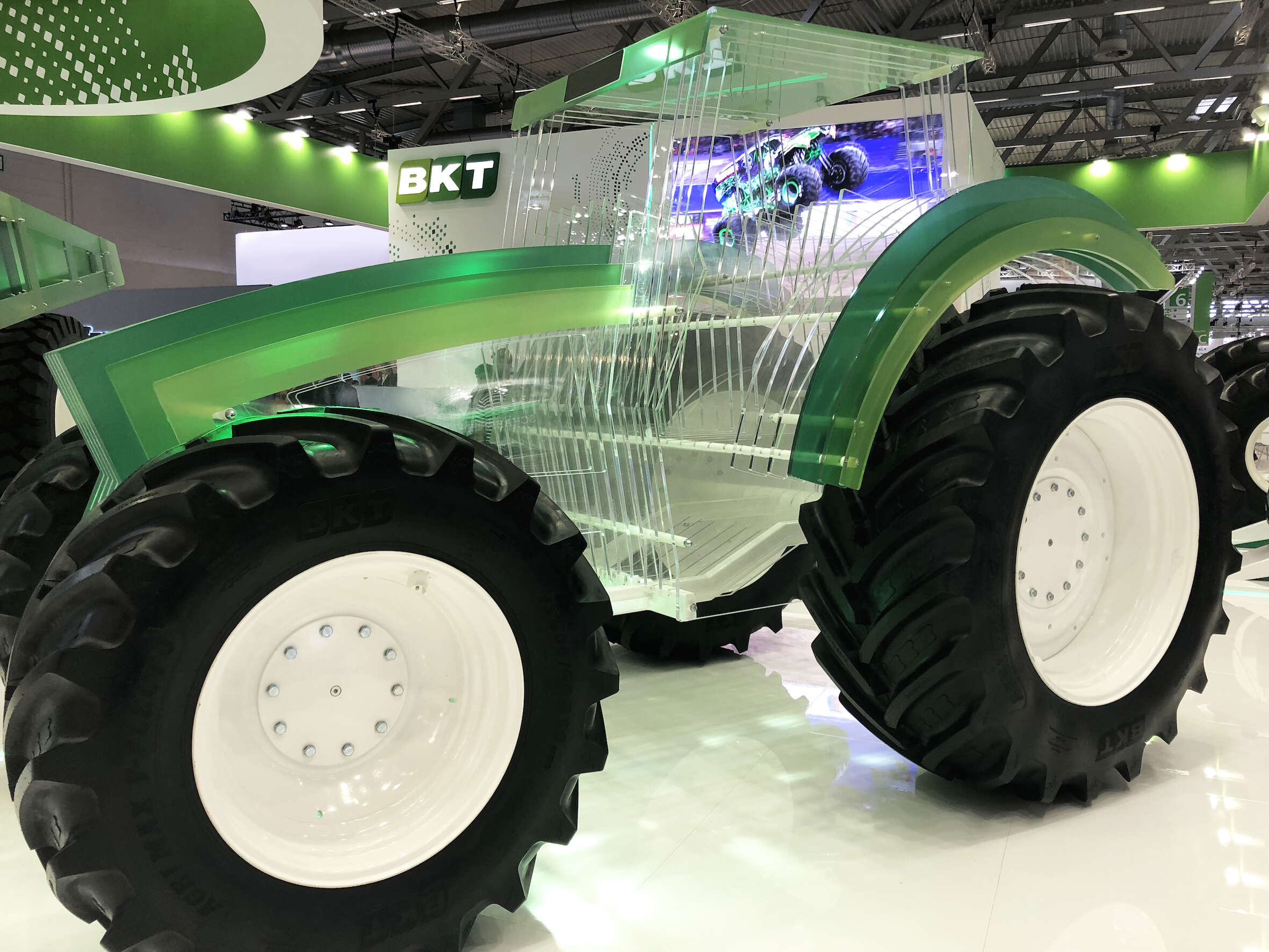 Balkrishna Industries Ltd. (BKT) is a business that makes tires. It produces a wide variety of tires for all-terrain, agricultural, industrial, and construction vehicles as well as earthmoving equipment and port vehicles. Carbon black and tubes are also produced there. Tires for agricultural use, industrial use, and off-road vehicles are one of the company's main product lines.
BKT caters to both the replacement market and original equipment manufacturers (OEM). The company distributes its goods through outside distributors and operates four manufacturing facilities in Gujarat, Rajasthan, and Maharashtra. It ships its goods all around the world. The business is present throughout Asia-Pacific, North America, and Europe. Mumbai, Maharashtra, India is home to BKT's headquarters.
Although the company was founded in the 1950s, Balkrishna Industries Limited (BKT) began selling off-highway tires in 1987. BKT has successfully targeted specialized markets for more than 30 years, including agricultural, construction, and industrial as well as earthmoving, port, mining, ATV, and gardening applications.
Bottom line
Products made of rubber for industry Global demand is reportedly being driven by expansion in significant OEM industries, particularly the automotive industry, and aftermarket demand brought on by expanding, stable developing economies. The global market was projected to increase by 5.8% in 2016 to $ 140 billion annually.
Through 2016, it is anticipated that mechanical rubber goods, which include wiper blades, vibration control equipment, and body seals, will be the most popular product category. The good outlook for global automotive production will help the industry grow because these products are extensively used in autos.
The fastest-growing product category at that time will be rubber belts and hoses, helped by a more optimistic pricing outlook for mechanical goods.
edited and proofread by nikita sharma