Trends
Top 10 Best Garment Manufacturers In India in 2023
The clothing and apparel market in India is anticipated to reach a value of over $59.3 billion in 2022, maintaining its position as the sixth-largest clothing manufacturing nation in the world, according to data from McKinsey's FashionScope. The population growth with higher incomes and the robust government support initiatives are the main drivers of this market growth. According to reports, by 2025, the addressable population's total annual income (those earning more than $9,500) is predicted to triple, creating a significant increase in demand for clothing made in India.
India is now the world's second-largest exporter of clothing and textiles, according to a recent IBEF report. The demand for textiles is likely to be driven by increased organized retail penetration, favorable demographics, and rising income levels. In FY 2020, 63.34 billion square meters of cloth were produced (till January 2020). India's exports of textiles and clothing are anticipated to rise from US$22.95 billion in FY 2020 to US$82.00 billion by 2021. (till November 2019).
The garment industry in India now employs over 13 million people, making it the largest employer in the nation. In recent decades, a number of India's top clothing producers have also emerged as some of the main producers of ready-made clothing for the international market.
An estimated $108 billion in US dollars was spent on textiles in India last year. By 2021, the industry is expected to generate US $141 billion. The textile industry is the second-largest employer in the country after agriculture, employing more than 45 million people directly and another 60 million through indirect employment. Government estimates indicate that India's textile industry accounts for 14% of the Industrial Production Index and 5% of the GDP of the nation (IIP).
India's apparel market has the potential to quadruple in size and grow to a $500 billion global market over the next ten years. There are $315 billion in domestic sales in the US and 185 billion in export sales. Currently, domestic sales are worth roughly US $68 billion, while exports are worth roughly US $40 billion.
The adoption of new technologies like machine learning and cut and sew robots is one of the major industry trends anticipated to have an impact on the global clothing manufacturing market through 2025. Given that clothing manufacturers are constantly looking for natural products to lessen their carbon footprint, the development of sustainable dyeing will also have an increasingly significant impact.
Here's the list:
Alok Industries
This vertically integrated textile company provides solutions for five important industries: polyester yarn, cotton yarn, home textiles, and apparel fabrics. Its headquarters are in New York City. Numerous businesses, including domestic and foreign retailers, Indian clothing exporters, and well-known international brands, are among Alok's clients. Some of the most prosperous traders and textile manufacturers in India and the world call these places home.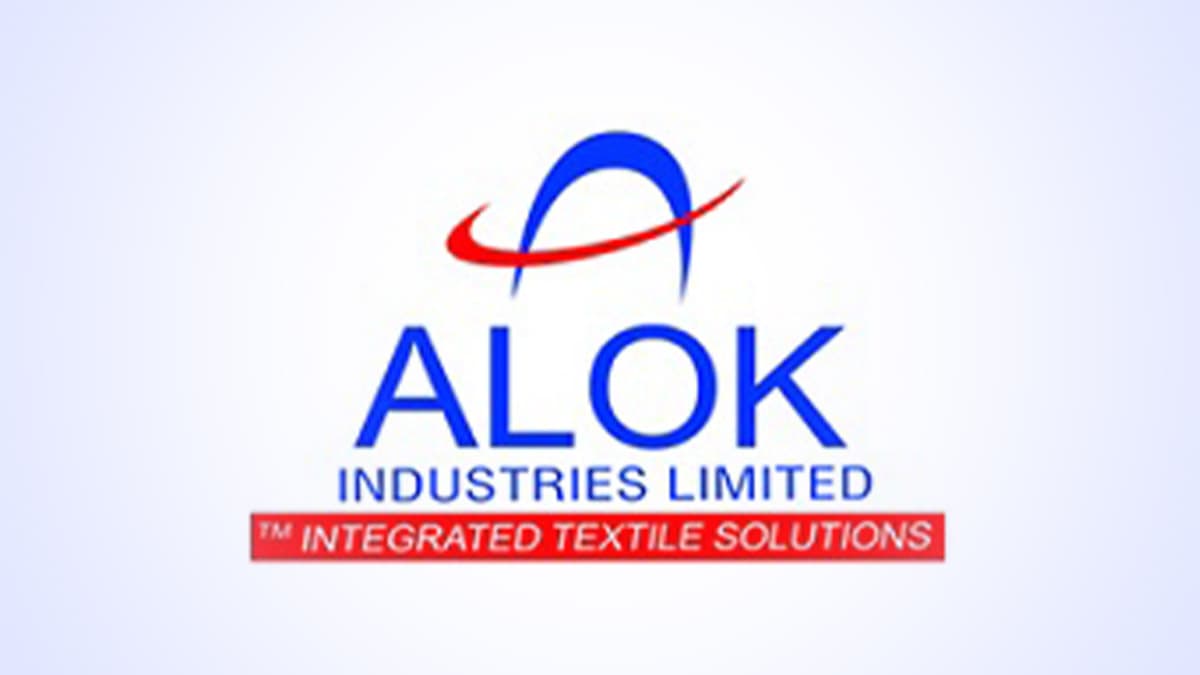 Arvind Mills
Arvind Mills is one of the most significant businesses in India that produces high-end superfine fabrics. It was founded in 1931 by three brothers. Arvind Mills is a resident of New Delhi. Arvind has long been a major force in the industry with names like Arrow, Flying Machine, and USPA. Arvind has expanded into a variety of industries, including textiles, garments, complex materials, chemicals, and dyes, as well as retail, engineering, and telecommunications.
The largest producer of fire-resistant fabric in the US is Arvind. Additionally, it manages 15 apparel brands globally, including US Polo and Tommy Hilfiger. Arvind is also one of India's top textile businesses.
42 000 people are employed in the clothing, farming, real estate, and social and environmental projects. It generates more revenue than any other textile business among the top ten in India. NNNOW.com is also owned by Arvind Ltd.
Vardhaman Textile
A company called Vardhman Textile manufactures textiles in the Indian city of Vardhman. This Vardhman Group subsidiary was established in 1965. With annual sales of more than $1 billion, it has grown to become India's largest textile company. Indian yarn, processed/greige cloth, acrylic fiber, and other products are produced and sold by Vardhman. In five different Indian states, the company has 22 factories.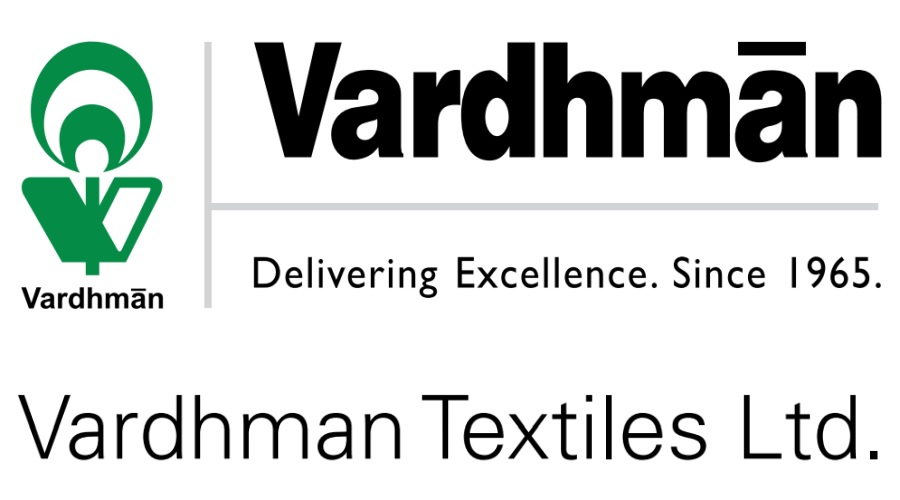 Vardhman Group, which was founded, has expanded into a sizable organization that conducts business in 75 different nations in addition to India. It produces things like acrylic fiber, fabric, and yarn. Vardhman, the second-largest textiles company in India in terms of revenue, has a strong business strategy and a sizable market share.
SEL Group
One of the biggest textile companies in both India and the entire world is The SEL Group SEL. Many customers are served by the company's facilities in Punjab, Haryana, Himachal Pradesh, and Madhya Pradesh. They produce pre-made clothing and terry towels in addition to spinning and knitting materials. SEL sells a lot of yarn and thread to the European and American markets.
Welspun India
Welspun India Ltd has a full integration with one of the best textile producers in the world, according to the company. Customers from all over the world can now purchase the company's home textiles thanks to a global distribution network that spans 32 nations. The two most well-known of their brands are Hygrocotton and Christy. It also operates two cutting-edge facilities, both of which are located in Gujarat. The production of bed and bath textiles is handled by these factories.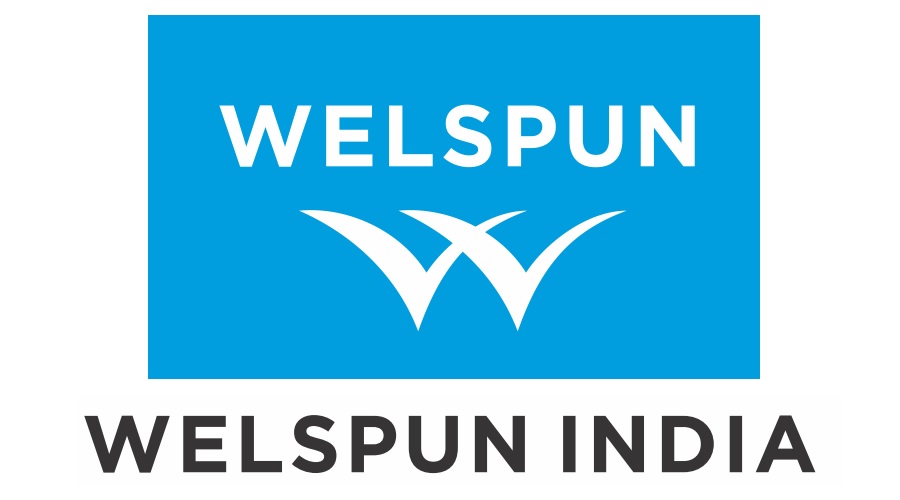 Welspun is a well-known brand in the Indian textile industry. Currently, exports account for 70% of the business in high-end textiles. As a result, among the top 10 textile companies in India, it has the third highest profit margin.
Trident
One of the most globally integrated home textile companies today is Trident Group. It exports its goods to over 100 nations. The business is one of India's top yarn spinners and produces some of the world's best terry towels. The fact that Trident is India's top manufacturer and exporter of cotton terry towels and other textiles, chemicals, and captive electricity is therefore not surprising.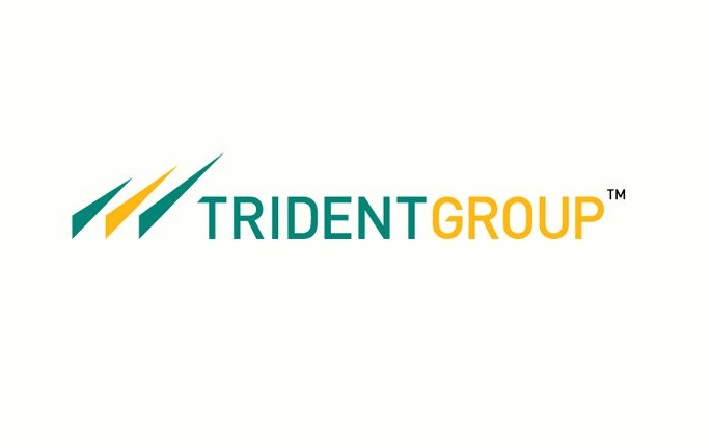 The company produces a variety of goods, including paper, chemicals, bed and bath linens, weaving, and electricity from its power plants. Modern production facilities for Trident are located in the cities of Barnala (Punjab) and Budni (Bihar) (Madhya Pradesh). As a result, the business is among the top exporters and holds a sizeable portion of the home textiles market.
Himatsingka Group
Global manufacturer of vertically integrated home textiles is the Himatsingka Group. The Group engages in a variety of activities related to domestic textiles. The Group has one of the largest manufacturing capacities in the world for bed linens, upholstery fabrics, and curtain fabrics.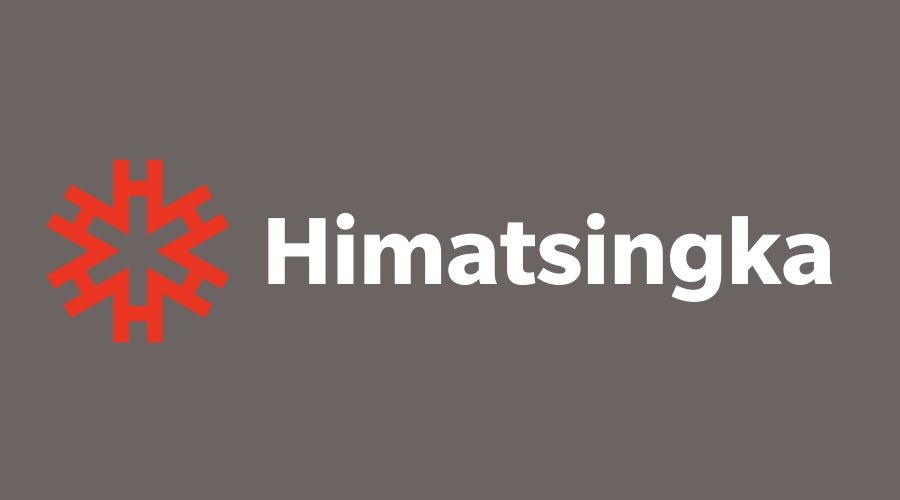 The Himatsingka Group has concentrated on creating new products, figuring out the best ways to make them, and making sure the supply chain functions well in order to provide the best customer service since its founding in 1985. The Group, which has over 5,000 employees, wants to expand and become more significant in the home textiles sector.
Page Industries
Bangalore is home to Page Industries. Page Industries Limited (PIL) is owned in part by JOCKEY International Inc. (JIC). In India, Sri Lanka, Bangladesh, Nepal, and the United Arab Emirates, it is the only entity with a license to use the JOCKEY trademark. Additionally, Page Industries has been granted exclusive permission by Speedo International Ltd. to make, market, and distribute different Speedo products in India.
JOCKEY, the company's signature brand, dominates the innerwear industry. There have been several firsts in the underwear industry thanks to the creative work of Page Industries and JOCKEY.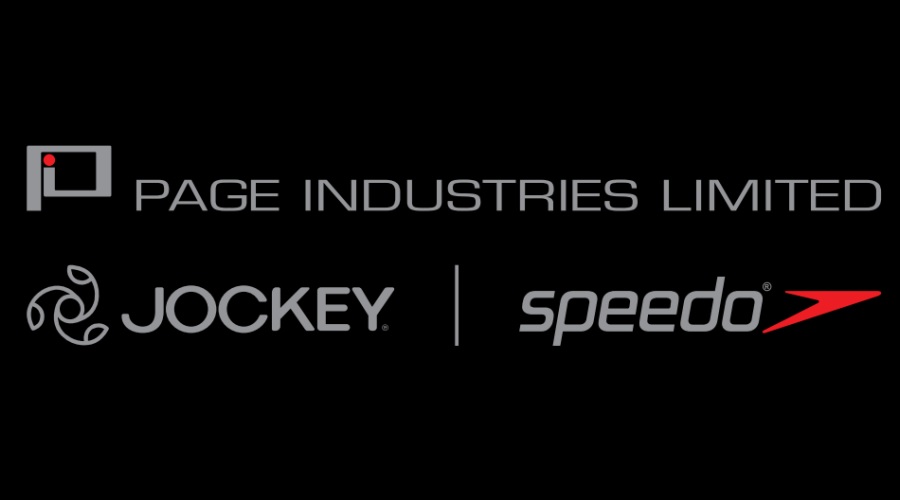 The brand has opened 384 exclusive brand stores in India as of September 2017 due to the high foot traffic in malls and on major streets. Long-standing collaboration between JOCKEY and KPR Mills is evident in the stores' extensive selections of sports and activewear for adults, adolescents, and children.
KPR Mills
India's largest and most significant textile manufacturer is KPR Mill Limited. It produces knitted gray fabric, fabric in various colors, and ready-to-wear clothing. Its headquarters are in Mumbai, an Indian city. One of the most significant garment factories in Indian history, the corporation's facility has a 95 million unit annual production capacity. Additionally, it has constructed windmills to produce green energy for Tamil Nadu, a state that produces 75% of its own electricity.
The fabric department has high-speed automated circular knitting machines that can produce 27,000 MT of various fabrics annually. Utilizing cutting-edge electrothermal processing, its fabric processing unit can handle up to 18,000 metric tons of material annually (ETP). It is one of India's enormous textile factories. It produces 95 million clothes annually. In India, it is a very well-known textile company.
JBF Group
JBF Industries Ltd. began as a business that produced textured yarn in 1982. Since that time, the business has expanded and started producing partially oriented yarn (POY), polyester (BOPET) film, and various film-grade, bottle-grade, and textile-grade polyester chips. According to the company website, JBF is India's third-largest producer of partially oriented yarn.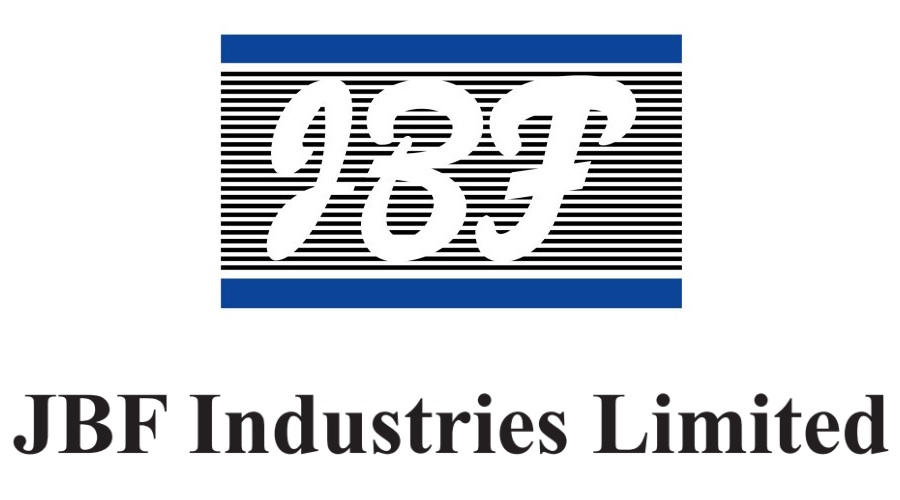 Use of Garments-
Estimates of the beginning of human garment use have fluctuated between 40,000 and 3 million years ago, according to scientists who have never reached consensus. The most recent findings on the development of body lice suggest a more recent change. According to some studies, people first began donning clothing around 170,000 years ago, while other studies place the date as low as 40,000 years ago.
Deposits discovered in Morocco revealed, according to scientists, that clothing was made 120,000 years ago, in September 2021. Despite these indicators, nobody can agree on a single estimate.
Ralf Kittler, Manfred Kayser, and Mark Stoneking, anthropologists at the Max Planck Institute for Evolutionary Anthropology, examined the DNA of body lice to determine when people first began wearing clothing. They estimate the date at 170,000 years ago. Since most people have very little body hair and lice require clothing to remain on their hosts, body lice are a sign that a person wears clothing.
According to their research, people may have begun to wear clothing when they migrated out of Africa because it was too hot there. It is estimated that this occurred 100,000–50,000 years ago. The second team of researchers estimates that clothing first appeared between 114,000 and 30,000 years ago using the same genetic techniques.
The earliest clothing was most likely made of fur, leather, leaves, or grass that was wrapped around the body or tied on, according to anthropologists and archaeologists. We don't know a lot about these clothes because clothing materials degrade more quickly than stone, bone, shell, and metal artifacts do.
However, archaeologists have discovered bone and ivory sewing needles that date to around 30,000 BC. They were discovered in 1988 close to Kostenki, in Russia. Flax fibers that could have been used to make clothing were discovered in a cave in the Republic of Georgia from 34,000 BC.
Some people have always made all of their clothing from prepared and embellished furs and skins, much like those who reside in the Arctic Circle. By creating cloth from wool, linen, cotton, silk, hemp, and ramie, other cultures were able to supplement or replace their use of leather and skins. This fabric was knit, twined, or woven.
Today's society may not give much thought to the process of making clothing, but creating fabric by hand requires creating fiber, spinning it, and weaving it. The powered loom was the first industrial machine used in a commercial setting.
Different cultures produce clothing in numerous different ways. The cloth can be simply draped as one method. However, people continue to dress in rectangles of fabric that are tailored to fit, such as the Javanese sarong, the Scottish kilt, and the dhoti for men and women respectively in India. To keep the dhoti and sari in place, you can simply tie them up. You can also use belts or pins (kilt and sarong). It can be worn by people of all sizes because the fabric is not cut.
Additionally, the fabric can be measured, hand-cut, and machine-sewn. A sewing pattern can be used by a tailor to create clothes that are tailored to the wearer. You can alter and use a dress form or sewing mannequin to create well-fitting clothing. When using expensive fabric, the tailor makes an effort to utilize every square inch of the rectangle.
For instance, they might cut triangles out of the rectangle's corner and use them elsewhere as gussets. Traditional European shirt and chemise patterns are created in this manner. These leftovers can also be used to create patchwork pockets, hats, vests, and skirts.
The use of fabric is much less regulated in contemporary European fashion. It frequently cuts it in a way that produces scraps of odd shapes. Home sewers can use these to create quilts, but sewing factories sell them as waste.
People have developed numerous styles over the thousands of years that they have been producing clothing. Many of these fashions have been recreated using written descriptions, surviving clothing, and artifacts like paintings, mosaics, and photographs. The same is true for costume designers who create outfits for stage productions, screenplays, television shows, and historical reenactments.
India spent approximately US$108 billion on textiles last year, according to estimates. The market is anticipated to be worth US$141 billion by 2021. More than 45 million people work for businesses directly, and another 60 million do so indirectly.
This makes textiles, after agriculture, the second-largest employer in the nation. According to government estimates, India's textile sector contributes 14% of the Industrial Production Index and 5% of the GDP of the nation (IIP).
In the next ten years, India's apparel sector could grow four times as large and reach $500 billion in sales. Sales in the US total $315 billion, with 185 billion dollars coming from exports. The current value of domestic sales is about $68 billion, and the value of exports is about $40 billion.
The procedures used by the leading Indian garment manufacturers
The most important manufacturing stage is the Quality Assurance Test, which comes before packaging and delivery of these products. Each product goes through this process to be examined for its colors, designs, durability, and size. The best garment manufacturers in India use the three steps of the quality assurance process to create goods that live up to the standards set by their customers.
First Stage: Pre-Production
The raw material inspection is another name for this phase. When we refer to "raw materials," we don't just mean the fabric itself but also components like buttons, zippers, sewing thread, etc. This stage becomes extremely important because how the garment is perceived greatly depends on the caliber of its base materials.
The first step in this procedure is to examine the fabric to determine its color, quality, dye, irritability to the skin, etc. A thorough examination of the fabric's quality is required because it forms the foundation of a finished good. The quality, size, uniformity, and contrast of the secondary details, such as buttons and zippers, are then to be examined. To ensure that the stitches are firmly held together while being sewn, even the sewing threads must be tested for strength, sturdiness, and thickness.
It is also referred to as in-process inspection and entails conducting quality checks as the fabric is being transformed into the desired product. When carried out correctly, this procedure can get rid of up to 80% of the manufacturing flaws that affect the final product.
Measurement, fitting, and fatigue tests are just a few of the tests that are part of this process. Since size and fit account for the majority of returns among clothing brands, garment manufacturers in India are extra cautious about these issues. This stage also entails inspecting some additional elements, such as the garment's overall appearance and feel, construction, physical characteristics, color durability, and stitch quality.
Post-Production Stage
The main purpose of post production is to check the finished product for any additional flaws that might have been overlooked or introduced during the first two stages. At this point, the order quantity is once again checked. Products are typically chosen at random for quality testing, where they are categorized into these groups according to the severity of defects (if any)
Critical Defects – Serious flaws that may even endanger the consumer.
Major Defects: Errors that fall short of legal requirements or customer expectations. These might include broken buttons, dye patches, measurement errors, and stitching flaws.
Minor Defects: Minor workmanship flaws that can be quickly fixed in time for packaging and delivery, such as invisible flaws in interior seams, collars, or embroidery.
After passing all three phases of the quality test, the fabrics are neatly packaged and sorted before being sent for delivery.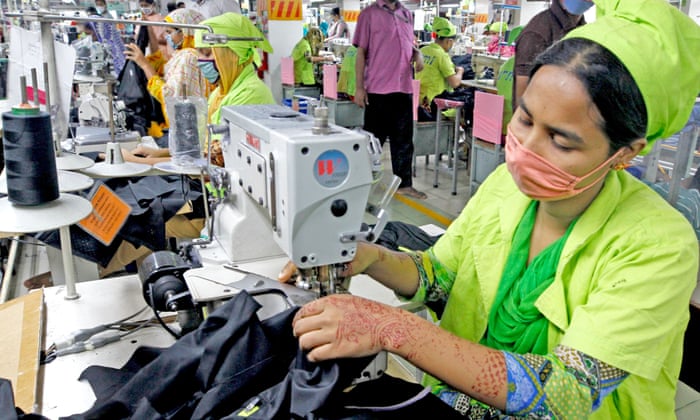 Quality Assurance Tests are highly valued by Indian clothing manufacturers in order to guarantee that their customers receive the highest quality goods. But in order to determine how well the expected quality and demand are met, this can only be confirmed by their client retention. The fact that 89% of our customers are repeat customers makes us at Cotton Monk very happy.
This is the result of years spent learning the intricacies of the textile industry and only using experts to vouch for the excellence of our products. Therefore, the next time you consider having some high-quality products made for your brand, make sure your manufacturer adheres to strict Quality Assurance Methods.
Future of Garment Industry in India
India is undertaking major initiatives to strengthen its technical textile industry. Because of the pandemic, there is an increased demand for technical textiles in the form of PPE suits and equipment. The government is assisting the sector by providing funding and machinery sponsorship.
Top industry players are achieving sustainability in their products by producing textiles made from natural recyclable materials. The clothing market in India, also known as the ready-made garment market, has experienced consistent growth in recent decades. Many of India's top garment manufacturers have also become some of the world's leading clothing suppliers, achieving great success in key areas such as clothing manufacturing, exports, sales, and employment for India's textiles sector, while also contributing significantly to the country's GDP growth in recent years.
The Indian textile industry's future appears bright, buoyed by strong domestic consumption as well as export demand. With rising consumerism and disposable income, the retail sector has grown rapidly in the last decade, with the entry of several international players such as Marks & Spencer, Guess, and Next into the Indian market.
Conclusion
Over 13 million people are employed in the garment industry in India today, making it the largest employer in the nation. Several of India's leading apparel manufacturers have emerged in recent years as important suppliers of ready-made textile products to the global market.
Numerous people are employed by the Indian garment industry each year, giving thousands of unemployed Indians job opportunities. The aforementioned manufacturers continue to perform admirably in this regard and have a significant role to play.
In addition to this, they have developed into significant producers of ready-made textile products for the international market, positioning India as a major player in the apparel sector.