Trends
Top 10 Best Online Marketplaces To Sell Products In India In 2023
Online marketplaces have facilitated the trade of goods and services between consumers and businesses, resulting in a win-win for all parties. Online marketplaces are a must for a successful business. From 2017 to 2022, e-commerce retail sales in the United States more than doubled, jumping from $425 billion to more than $875 billion.
Selling items on marketplaces allow you to connect with buyers from all over the country. If you're new to e-commerce and don't have a website yet, marketplaces are the fastest and cheapest way to get your business off the ground.
To help you get started, we've compiled a list of online marketplaces worth considering for your business. Each marketplace has its own set of pros and cons, and your business needs to opt for one that fulfills your needs.
Why To sell on online marketplaces? 
The more seats you sell, the more you sell. But it's only when you see the cold, hard statistics that you realize just how powerful selling in marketplaces can be.
Rather than selling on one, Seller's trading on two marketplaces produces 190%.

82% percent of customers like to visit more online marketplaces before buying.
Here are four-lifetime benefits of online marketplaces-
Reach – be everywhere your customer's shop
While a lot of people are shopping on your website, the above statistics show that a lot is also shopping elsewhere. Factors such as trust, fast delivery programs, gift cards and simplicity help online marketplaces attract and retain customers; a customer you cannot reach until you join the group.
Reviews – Generating a meaningful social proof
Shoppers love posting reviews on marketplaces—so much so that in 2016, Amazon had to limit customers to just five reviews per week. Easily generating reviews on online marketplaces gives you more social proof that can be used to increase sales and more insights that you can use to improve your products.
Promotion – access to large marketing budgets
Online marketplaces are heavily promoted. Think Super Bowl commercials, billboard ads, world-famous sales, big email blasts – you name it, they do it. Promoting your brand and selling via an online marketplace allows a seller to enjoy the considerable traffic of customers without any extra effort.
Effort – minimal struggle, manifold advantages
Selling via online marketplaces requires a little extra effort when you use the right tools and services alongside your eCommerce store. Some extraordinary features of the online marketplace website make it easier to sell across multiple channels rather than a single one.
Online Marketplace Sales Tactics
Despite these benefits, if you're worried that selling on marketplaces will drive traffic away from your website to a platform with higher fees, competition, and dominance by your brand – don't be. Instead, consider an online marketplace as a strategic move to increase traffic to your website.
Online dominance: Strengthen your brand
Your successful website is probably already ranking high on Google and winning lots of bids for Google Shopify ads. However, your website is not the only ad or organic result on Google. Marketplaces can help with this.
Google Ads
Online marketplaces like Walmart and Amazon also use Google Ads and Google Shopping Ads and have pretty big budgets. Take advantage of their ad spend and dominate Google ad results with your goods. For instance, if you sell outdoor chairs on your site, you could give the impression on three out of four ad results – dominating 75% of the ad banner for just 25% of the spend.
Organic search results
Short keywords and website searches allow the sellers to appear in top searches as well as image results. If you're trying to rank a specific product, chances are they have the top spot. Use this to your advantage by being at the top of market search results.
Marketplace ads
Flipkart, Meesho, and Amazon, all have their advertising programs, some of which extend far beyond search results. Get your goods and products in front of more individuals who want them but don't have any idea about them yet (or you) by appearing on Walmart's product pages, Amazon's network, and even Wish's email marketing campaigns.
Retargeting
If you're already using retargeting ads to address cart abandonment, you'll know how effective they are. Now imagine that your ads were shown to customers who didn't come to your site but looked at your competitors – suddenly you have a new audience interested in your products.
Benefits in Detail
1. Faster purchase process
Customers can easily browse many items at once and purchase exactly what they want. In online marketplaces, customers can easily find those products that are in far away from their reach. Like if Ramesh is a client who goes to a marketplace to purchase a washing machine. After searching, he realizes he can't find the product he needs. He logs into a popular e-shop and finds a washing machine. Even better, there is a special price and it can be delivered to your home.
This is where the online market facility comes to save many customers. One can visit and opt for online options and get what one wants.  The advantages of e-business include help in choosing from a wide range of products and delivery of the order. Searching for an item, view the description, adding to the cart – all steps take place in a moment. Ultimately, the purchaser is happy after getting what he wanted.
Creation of Store and Product Listing
The product sheet is what a customer sees when they search for an item. This is one of the advantages of e-commerce for sellers. This online store plus point is that you can personalize your product listings after you create them. The best part? Creating a record takes very little time, you only need the product name or codes such as EAN, UPC, ISBN, or ASIN.
Sellers can add many images, descriptions, product categories, prices, shipping, and delivery date. So you can tell the customer many things about the item in a single step. By creating a listing, you show buyers what you have.

Rules for listing products
Use high-quality images. Blurry images distract and confuse customers.

Maintain image dimensions. Usually, the e-commerce marketplace will recommend a resolution format.

Providing multiple views of the product. Some products have multiple pictures uploaded on the website.
Modifying and adding more features to listings makes them good-looking and attractive. Here the wholesaler has a complete switch-over modification and can mention accessible proposals and offers, reductions, etc. Other assistance and benefits of product listing are that it is free of cost and quick to upload.
How is it different from offline stores? – Offline retailers can only provide some product details. This can be problematic since they have to repeat the same data to every customer!! On the other hand, the online marketplace gives you space to describe the product – just once and interested parties will read it. Even more, information can be included, such as reviews, sample videos, ready quotes, and expected delivery times.
Finally, the listing remains online 24×7 so the customer can see the item whenever they wish. Sellers have the option to add more listings or remove items that are out of stock.

3. Cost reduction
One of the major profits of online marketplaces for businesses that keeps sellers interested in selling online is cheap products compared to offline goods. offline retailers have to pay a lot to continue and sustain their brick-and-mortar stores. They may have to pay additional start-up costs such as rent, repairs, store design, inventory, etc. In many cases, even after investing in service, inventory, maintenance, and labor, retailers do not get the desired profits and ROI.
How is it different from online stores? – With e-commerce, the seller can reduce the cost of maintaining the store. E-commerce is affordable and requires less investment compared to a physical store.
This is also a good opportunity for individual and small sellers who want to earn but do not have the required initial capital.


4. Affordable advertising and marketing
The world of the online marketplace has numerous reasonable and fast ways to sell online. E-commerce marketplaces are more like visual channels.
One can liven up plain, boring text with DIY features to create customized offers, coupons, A+ content, and sponsored ads. Many e-commerce marketplaces offer customer insights tools that can be used to analyze customers. This is usually a page that shows all orders – pending, not shipped, shipped, canceled, returned.

5. Flexibility for customers

An important advantage of e-commerce for business is that sellers can provide flexibility to customers. One of the highlights is that the product and services are ready 24×7. As a result, the seller can offer his goods anywhere and at any time.Customers are always present in the e-commerce marketplace – they are likely to come back to make repeat purchases online because of the benefits they receive. These conveniences include free shipping (usually with a minimum cart value), express order delivery, promotions and discounts, and subscription benefits.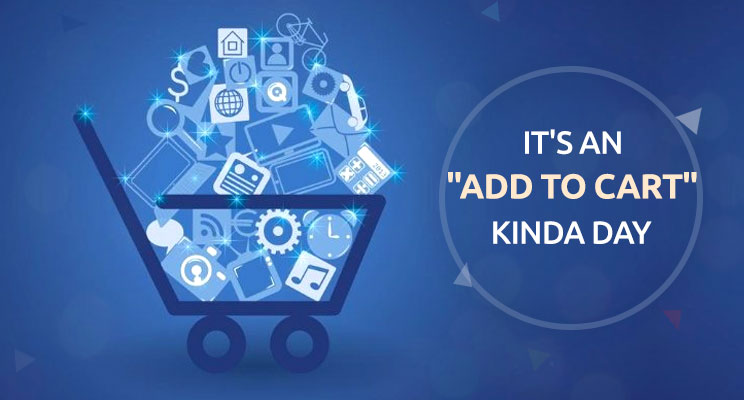 They also share reviews of the things they buy.  One is that buyers gain confidence in your store based on the number of positive reviews. The second is that it can help you identify your best-selling items.
Sellers can use this customer flexibility to build their revenue. They can sell on the online marketplace with confidence knowing there are plenty of buyers.

6. Product and Price Assessment
In the online marketplace, retailers can make a comparison between goods utilizing tools or by themselves. This gives them a good idea of ​​the available product alternatives, and standard rates if the need for the product is not met.
Judgment is easier in online mode and covers many goods and services. It helps to save time in this comparison as all the details are available on the shopping site. In a brick-and-mortar store, sellers may not have access to as much detail. They just have better knowledge of their inventory.
Top 10 Best Online Marketplaces To Sell Products In India In 2023
Amazon India – One of the most significant benefits of selling on Amazon is access to the marketplace of almost 200 million Prime members. These customers devote and spend an average of $1,400 annually here, making it a gold mine for products and sellers. Whether you pick to achieve orders yourself or depend on FBA, making your goods accessible to Prime associates and members is important.
There are many other factors that one has to consider before selling anything on Amazon, but now your major choice and decision will be which marketing plan is best for your business. Amazon's Individual Selling Plan is sufficient for most third-party sellers who want to get started right away. However, if you have goods in niche groupings such as breakables or fine art, you will require to have a specialized strategy and go for authorization.
The Professional Sales Plan is $39.99 per month plus:
Sales charges per item that vary by category and

Variable closing fees and referral fees.
With the Individual Selling Plan, you pay $0.99 per sale as well as selling fees per category.
Flipkart – Flipkart is an e-commerce company founded in 2007 by Sachin Bansal and Binny Bansal. Singapore-registered Flipkart has also launched its product line under the name 'DigiFlip' with products including tablets, USB, and laptop bags. Flipkart is India's first and probably the most successful e-commerce company. Flipkart started as a multi-vendor bookstore, much like Amazon, but today it sells almost anything. Flipkart's monthly visitor volume is estimated to be 242.62 million. Flipkart's multi-vendor marketplace has over 100,000 registered sellers selling a variety of gadgets, clothing, appliances, furniture, and books.
Flipkart has established several domestic brands, including MarQ for major appliances and SmartBuy for various gadgets, tools, and homewares. In addition to the online marketplace, Flipkart provides logistics services to sellers called Ekart along with a distribution center.
The online marketplace of Flipkart permits you to enjoy the benefits of selling without limits as your cost of doing business on Flipkart is lower than other e-commerce portals. Whether you are a producer, seller, or dealer, you can become a top seller with minimal investment!
Meesho – Meesho works as an online sales platform that allows anyone to start a business without investment. Meesho is a trading platform trusted by over 2.6 million sellers across India. Founded in 2015 by Vidit Aatrey and Sanjeev Barnwa, the company is based in Bangalore, Karnataka. The key cause behind the awe-inspiring achievements and success of Meesho is the fact that it enables its sellers to start their online businesses with zero investment. Sellers don't need any inventory, equipment, or resources to make their upsell. 
Meesho is a reliable device where you can earn some money with your indulgence. Payments are made instantly and such payments are secure.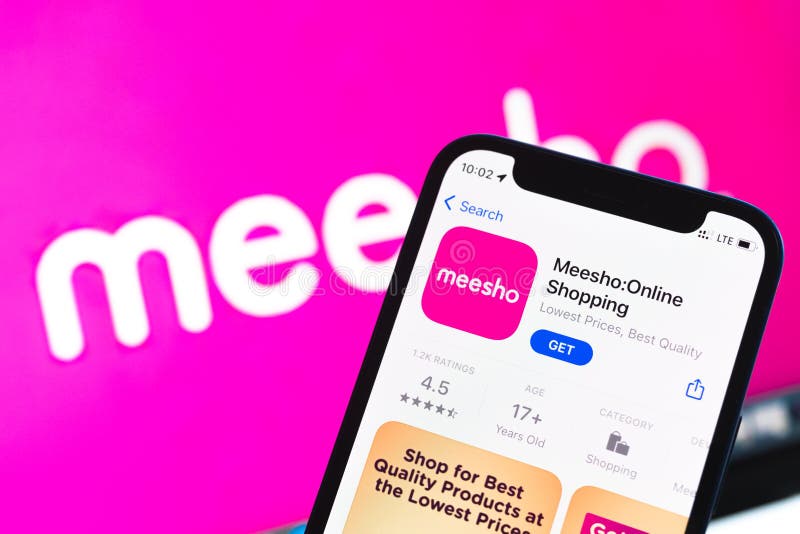 It is one of the best platforms to sell your products online because the commissions charged by Meesho are less than 1.8% which is much less compared to other platforms. In addition, Meesho is easy to use and has already built a customer base for itself.
Myntra – Myntra is another domestic pure-play e-commerce marketplace that specializes in fashion, leisure, and home products. Acquired by Flipkart in 2014, it continues to be the preferred fashion destination for online consumers in metros and tier 2 and 3 locations. Myntra sees around 50 million visits per month. Myntra offers a variety of products such as men's, women's, ethnic wear, children's wear, local and international beauty, fashion brands, and home decor through its retailers and wholesalers. 
As India's largest fashion and lifestyle e-tailer, Myntra aims to provide a seamless and enjoyable shopping experience for shoppers across the country with the widest range of brands and products on its portal.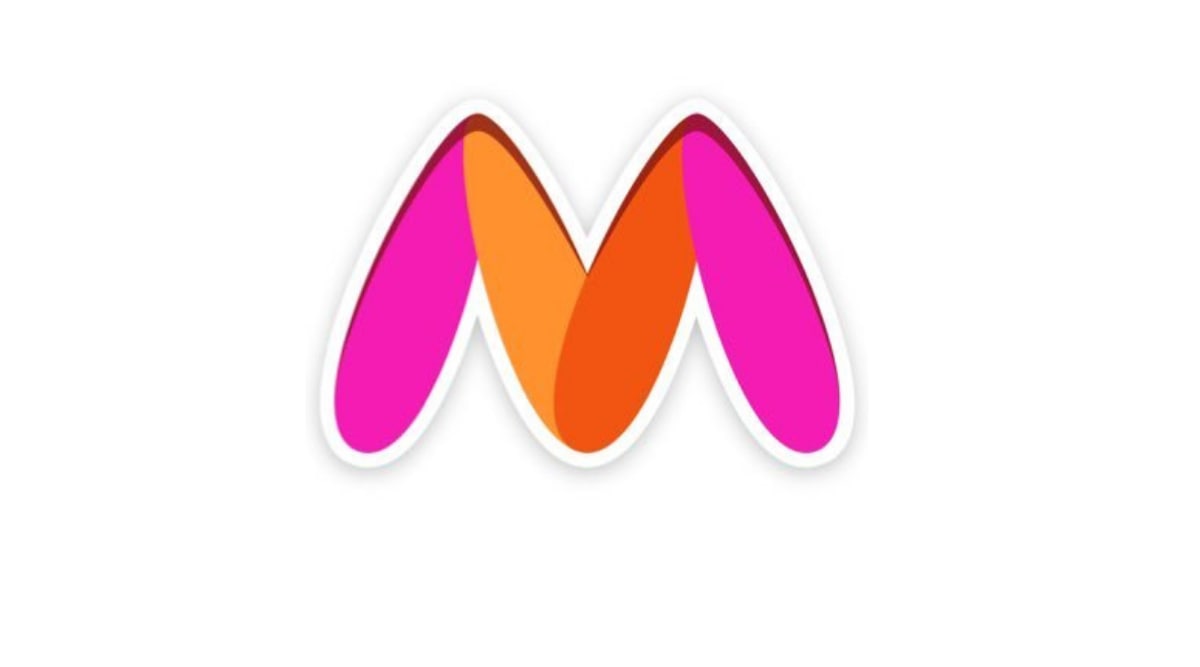 The hybrid logistics model approach has helped Myntra achieve tremendous success in recent years. Improvements in their business model, clear thinking about the business, and very well thought out strategies have helped Myntra to be recognized as an icon in the fashion e-commerce industry.
PayTM Mall – The business model of Paytm Mall is based on how the platform is designed specifically for Paytm merchants, retailers, and sellers. The company charges a commission of 5 to 20% of the products sold. According to data from Tracxn, Alibaba held a nearly 25.6% stake in Paytm Mall, with Japanese conglomerate Softbank holding another 18% and Paytm founder Vijay Shekhar Sharma holding an 8.2% stake in the entity.
 The basic difference between Paytm Mall and Paytm?
Paytm is a platform where you can engage in financial transactions with other people, businesses, etc., buy certain products, book flights, hotels, movie tickets, train tickets, etc. It is an eCommerce payment system.
Safe and secure shopping: You don't have to worry about account credentials or personal information. Every transaction at Paytm Mall is processed securely and you can rest assured that your money is in safe hands.
Snapdeal – Snapdeal is India's leading net worth e-commerce platform. Founded in 2010 by Kunal Bahl and Rohit Bansal, Snapdeal is one of the top four online shopping destinations in India. Snapdeal brings together a wide range of quality and affordable goods on its platform. Snapdeal started as a discount and coupon platform and has evolved into a multi-channel shopping platform with more than 350,000 wholesalers and almost 30 million products. Snapdeal has raised capital from global investors such as Softbank and Alibaba.

This online marketplace is visited by an estimated 56.41 million visitors per month. While electronics is Snapdeal's most popular category, the company also sells various other things like fashion, toys, beauty products, and kitchen appliances. 
With an overall rating of 4.2, 86% of employees would recommend working at Snapdeal to a friend and 77% have a positive outlook on the business. This online marketplace is visited by an estimated 56.41 million visitors per month. While electronics is Snapdeal's most popular category, the company also sells various other things like fashion, toys, beauty products, and kitchen appliances. 
BigBasket – Big Basket is one of the largest online grocery supermarkets in India. It is headquartered in Bengaluru. Tata Digital earlier this year acquired 64.3 percent of the total equity capital of BigBasket's parent Supermarket Grocery Supplies. Before BigBasket, Hari (The CEO and Co-founder of BigBasket) worked in various capacities – as CEO of Indiaskills, a vocational training joint venture between Manipal Group and City & Guilds, UK; and as a business executive with Wipro.
Shopclues – ShopClues is an Indian online marketplace owned by Clues Network Pvt. Ltd. Shopclues was introduced by Sanjay Sethi, Radhika Aggarwal, and Sandeep Aggarwal in Silicon Valley, Shopclues is another player that is known for its diverse product offerings in categories like fashion, mobile, gadgets, sports, and kitchen. It has more than 50 million recorded regular users and 25 million unique visitors per month. 
In addition, the multi-vendor marketplace is home to more than 6 million merchants and more than 28 million products. It has recently partnered with ShemarooMe, a renowned premium video streaming service provider, to offer digital streaming services. ShopClues has more than 50 million visitors and closes 1.5 million transactions per month.
eBay – eBay is an online marketplace for buying and selling new and used goods. This online marketplace supports business-to-consumer and consumer-to-consumer transactions. eBay is available in 180 countries and allows you to buy and sell a wide variety of items. eBay generates revenue by charging sellers to list products and commissions on product sales. Thousands of sellers are active on eBay India daily across 2,000 product categories spanning a wide range of categories such as lifestyle, media, collectibles, and electronics. Every day, eBay India has more than 2 million active listings.
This online marketplace is one of the first and most fruitful online websites available, but it does not sell any items itself. It has also newly added the ability to purchase items at face value or bid on them. It was one of the first companies to create and market a website that matched buyers and sellers of goods and services. Catering to individual sellers and small businesses, the company is a global market leader in e-commerce.
Pepperfry – Founded in January 2012 by Ambareesh Murty and Ashish Shah, Pepperfry has so far raised $245.3 million in funding from investors such as Norwest Venture Partners, Bertelsmann, Goldman Sachs, and State Street Global Advisors. Pepperfry, now one of the leading online furniture stores in the Indian state, was established in 2011, courtesy of Ambreesh Murthy and Ashish Shah. 
The platform focuses on aspects of home furnishings such as lighting, furniture, cleaning, kitchen appliances, and many more. "We wanted to be Indian, fun, and honest," said Ambareesh Murty, founder of the year-old company, which has raised Rs 70 crore in venture funding from Norwest Venture Partners. Pepperfry is now one of the leading brands selling bespoke furniture in India. Its wide reach shows the brand's success over the years.
edited and proofread by nikita sharma