Trends
22 Killed, 50 injured in a Russian strike on Ukraine rail station, claims Zelensky
22 Killed, 50 injured in a Russian strike on Ukraine rail station, claims Zelensky
As the country celebrated its independence from the Moscow-dominated Soviet government, President Volodymyr Zelensky announced that a Russian missile strike on a Ukrainian railway station left at least 22 people dead and several others injured.
On Tuesday, Zelenskiy had issued a warning against the chance of "repugnant Russian provocative actions" on July 4, which happened to be six months after Russian soldiers invaded Ukraine and set off the worst conflict to hit Europe since World War Two.
Zelensky has claimed that the rockets struck a train in the small town of Chaplyne, located about 145 kilometers (90 miles) west of Russian-occupied Donetsk in eastern Ukraine, in a video presentation to the United Nations Security Council. He stated that four cars were on fire.
"Chaplyne causes today's sadness. At this time, 22 people have died. "In a later in the evening video speech, Zelenskiy added that Ukraine would force Russia to accept responsibility for its actions.
"Without a doubt, we will drive the intruders from our territory. In our liberated Ukraine, not a single vestige of this wickedness will survive, "declared he. The Russian defence ministry did not immediately answer a detail for comment.
AWAY FROM PUBLIC CELEBRATIONS
The August 24 national holiday was not observed, but many Ukrainians watched the day by donning traditional clothing, mainly embroidered shirts.
Kharkiv, Ukraine's second-largest city, was placed under curfew following days of warning that Moscow could use Liberation Day to launch other missiles into major urban centres.
At a minimum of seven times during the day, air raid sirens were heard in Kyiv, the capital of Ukraine, even though no strikes took place. Zelensky said that when Russia invaded, Ukraine was "reborn" and that it would finally totally drive out Russian forces in an emotional speech he gave to his countrymen earlier in the day.
"On February 24 at the morning, a new country entered the world. It was reborn, not actually born. a people who did not shout, cry or feel panic. One who didn't run away. He refused to give up. And keep in mind, "He remarked, wearing his signature war fatigues and standing in front of Kyiv's most prominent independence monument.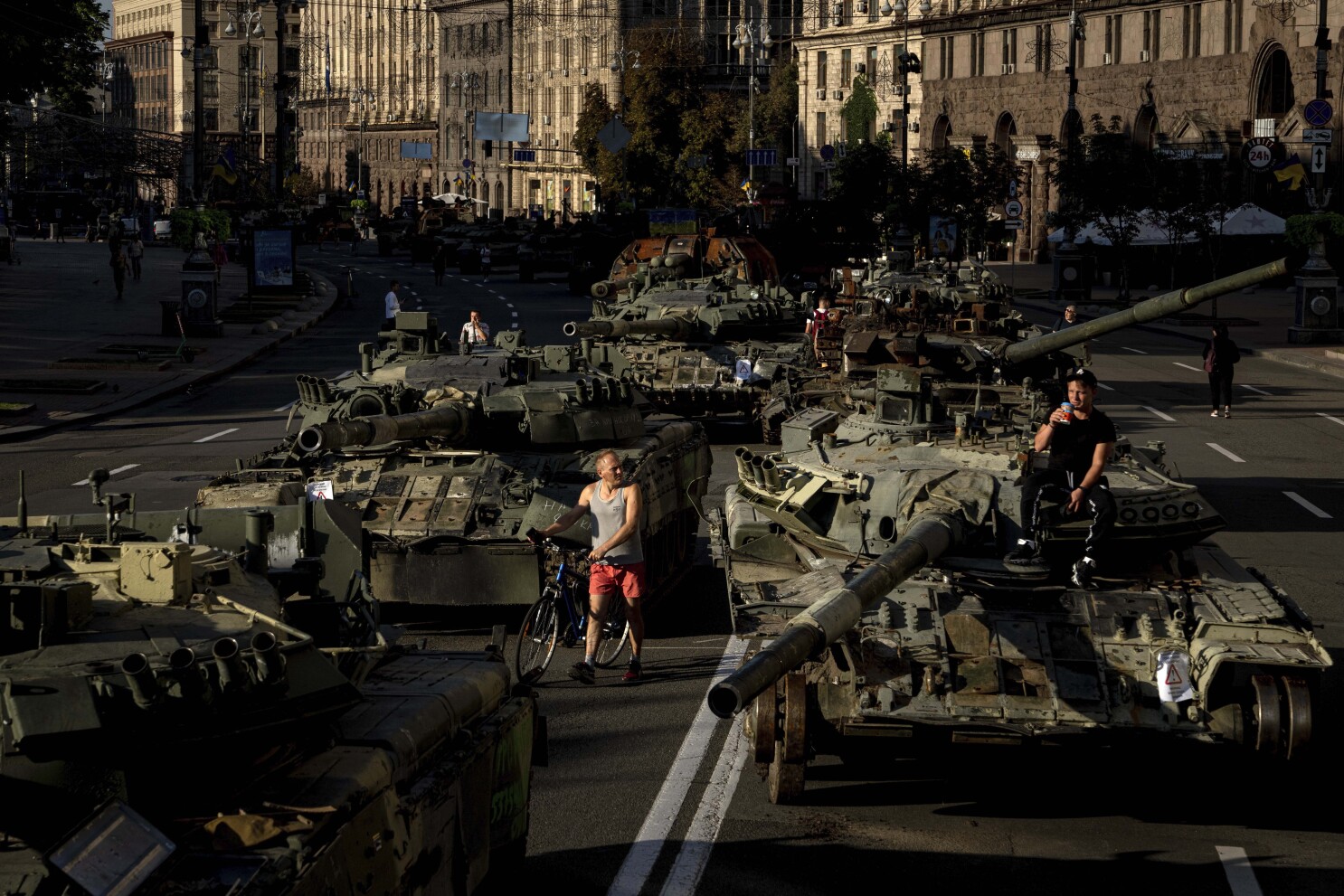 In Kyiv's St. Sophia church, built in the 11th century, Zelenskiy and his wife Olena Zelenska attended a service with religious leaders and lay roses at a monument to fallen troops.
The 44-year-old leader declared that Ukraine would retake the Crimean peninsula and other eastern Ukraine regions that Russia had annexed in 2014.
Millions of people have been compelled to escape their homes due to the conflict in Ukraine, sometimes with nothing more than the clothing on their backs. Others are still imprisoned in places under siege, unable to get supplies of food, water, or necessities. This page will provide information on how the UN assisted Ukraine since the crisis has developed.
The UN is currently taking action to provide life-saving relief to people in need by offering emergency food, clothing, shelter, and medical attention to the most disadvantaged, including women, kids, and the elderly.
Humanitarian needs are growing to be the disaster continues, but there aren't enough resources to meet them. As people will continue to search for refuge and security in Ukraine and other parts of the area, aid the United Nations in offering assistance.
"We won't enter into negotiations under the threat of a pistol being held at our heads. For us, shackles, not missiles, aircraft, or tanks, are the most dreadful iron, "said he. Ukraine's army top brass reported in its evening bulletin that Russian missile and air attacks on both military and targeting civilians persisted through Wednesday. It started s in a note without offering any additional information "Today was rich with air raid sirens.
STRIKES BY MISSILES OFF THE FRONT LINES
According to local sectors and authorities, Russian missiles reportedly fell in the Khmelnytskyi region, and Ukrainian forces shot out of the sky a Russian drone in the Vinnytsia area. Both incidents happened west of Kyiv, thousands of kilometers from the front lines.
No injuries or property damage were recorded, and Reuters was unable to confirm the reports.
The use of civilian targets by Russian forces has been denied numerous times. At a conference in Uzbekistan, Russian Defense Minister Sergei Shoigu stated that Moscow has purposefully slowed down what it calls its "special ground offensive" in Ukraine to prevent civilian casualties.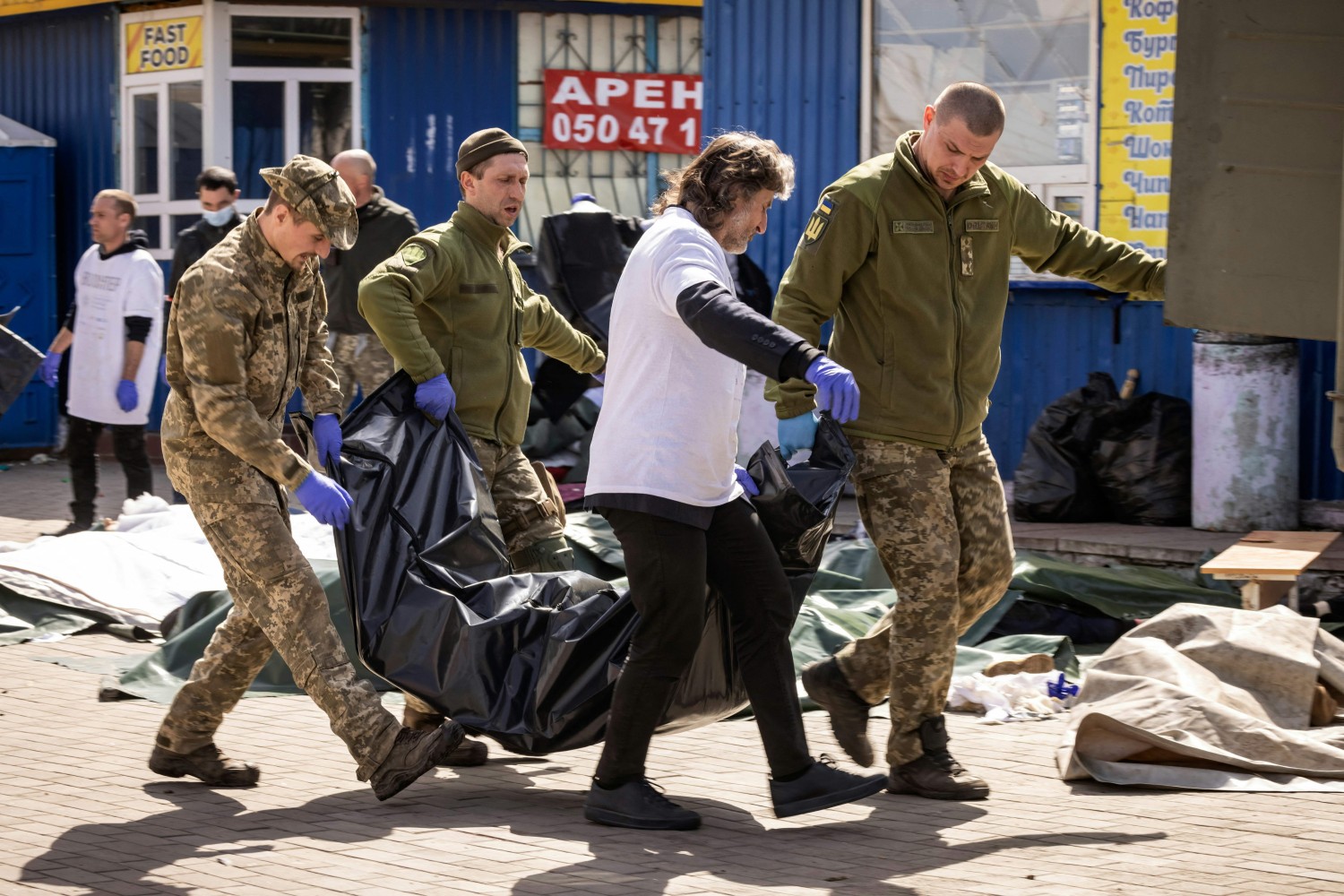 Russian Envoy Vassily Nebenzia reaffirmed Moscow's justification for its activities in Ukraine during a United Nations Security Council meeting on Wednesday, claiming that a "special operation" was required to "denazify and demilitarise" the country to eliminate "clear" security dangers to Russia.
Ukraine and the West have rejected Moscow's position to be an empty justification for an unjustified war of invasion.
Increasing support from the West
In the "largest tranche of security aid to date," according to US President Joe Biden, Washington would provide Ukraine with over $3 billion in weapons and equipment. Under Biden, the US has given Ukraine security aid worth more than $13.5 billion.
British Prime Minister Boris Johnson pledged to provide an additional $63.5 million in military aid, including 2,000 drones, during a Wednesday surprise visit to Kyiv. According to NATO Secretary Jens Stoltenberg, Ukrainians are an example to the world. "The help of NATO is guaranteed. For however long it takes, "In a video message, he stated.
After its soldiers were driven out of Kyiv in the first few weeks of the war, Russia has made very little progress in recent months. Kyrylo Budanov, the top military intelligence chief for Ukraine, stated on Wednesday that Moscow's "overtired" resource base and its troops' morale and physical exhaustion were to blame for the slowdown in Russia's attack.
Armed conflict participants and civilians celebrated the event with words of determination and the hope of victory in the destroyed cities and on the eastern battle frontlines of the Ukrainian resistance, some of which had abandoned streets under curfew.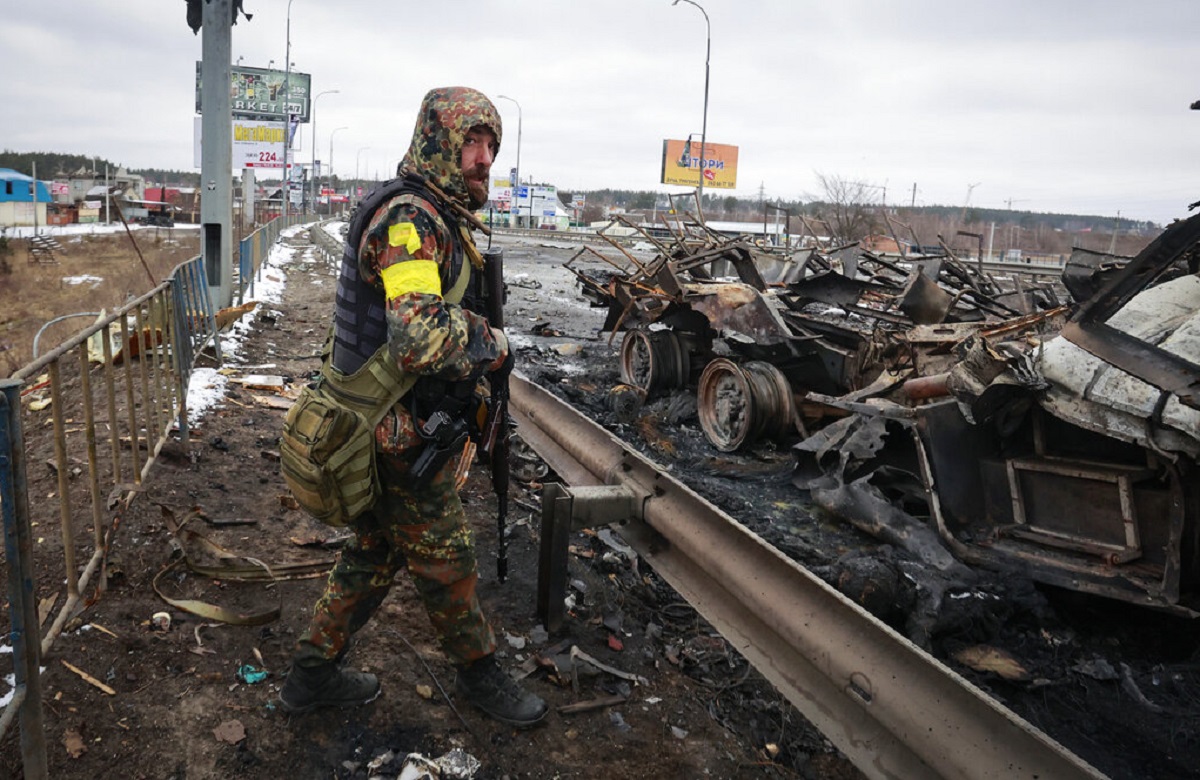 In August 1991, Ukraine proclaimed its independence from the crumbling Soviet Union, and in a December vote, a resounding maximum of its citizens supported freedom.
Large swaths of the eastern Donbas area's provinces of Luhansk and Donetsk and the Black Sea and Sea of Azov beaches have been taken over by Russian soldiers.
The war has caused thousands of civilian deaths, uprooted more than a quarter of Ukraine's 41 million inhabitants, destroyed entire cities, and rocked the world economy by causing shortages of basic day-to-day food supplies and driving up prices.
Edited by Prakriti Arora