Trends
The U.S. may send fighter jets to Ukraine; 15,000 Russian soldiers killed, 45,000 wounded, CIA estimates
The U.S. may send fighter jets to Ukraine; 15,000 Russian soldiers killed, 45,000 wounded, CIA estimates
According to a senior U.S. military general, the United States is thinking about sending fighter jets to Ukraine, which would majorly increase the number of weapons being transferred to Kyiv. According to Air Force Chief of Staff Gen. Charles Brown, the jets may originate from the United States or its allies. In an appearance at the Aspen Security Forum, Brown remarked, "I can't speculate what plane they go to."
Volodymyr Zelenskyy, the president of Ukraine, has been pleading for fighter jets for months, claiming that Russia's air superiority has been a significant obstacle in his nation's attempts to repel the invasion.
The U.S. and NATO thwarted Poland's plan to send its Russian-built MiGs to Ukraine in March. At the time, John Kirby, the national security spokesman for the White House, warned that the idea would be "misunderstood to be the escalators" and could lead to a military conflict between Russia and NATO.
Laughing, Brown said on Wednesday that it will "be harder to receive parts" from the Russians and that no Russian MiGs will be supplied to Ukraine. "It won't be Russian," he assured. Although I could tell you that, I cannot provide a specific prediction.
A resolution that labels Russia's actions in Ukraine as a bipartisan group of senators sponsored the murder. The legislation claims that the Kremlin has perpetrated "heinous crimes against humanity" and was supported by Idaho Republican Sen. Jim Risch.
Foreign Minister Sergey Lavrov stated on state-run R.T. television that Russia had exceeded its emphasis beyond the Donbas area of eastern Ukraine as their officials claimed. According to Ben Wallace, the Defense Secretary, Britain will provide Ukraine with 1,600 anti-tank weaponry, hundreds of drones, and dozens of artillery pieces.
According to Collen Kelapile, president of the Economic and Social Council, or ECOSOC, there is growing concern that Western donor countries supporting Ukraine financially and militarily in its conflict with Russia may overlook funding for crucial U.N. development goals like ending extreme poverty and hunger by 2030.
Three people were killed by Russian shelling in Kharkiv.
In Kharkiv, the second-largest city in Ukraine, the Russian bombardment on Thursday morning resulted in at least three fatalities and at least 23 injuries.
Oleh Syniehubov, the regional governor of Kharkiv, reported that a child and four other casualties of the shelling were in bad condition. Along with a marketplace, a mosque, a hospital, and a residential structure, Russian soldiers reportedly fired on wheat fields, putting them on fire, according to witnesses.
The sporadic attacks show broader military goals than Russia's previously stated concentration on the Donetsk and Luhansk provinces of the Donbas region, which pro-Moscow separatists have partially controlled since 2014.
The bombardment came to be Russia restated its intentions to annex territory outside of eastern Ukraine on Wednesday. Additionally, it came in response to Ukrainian assaults this week on a bridge Russia had been using to provide its troops in the occupied territory close to the nation's southern Black Sea coast.
A deal was reached allowing grain from Ukraine to be once more exported: Turkish authorities.
According to Turkish authorities, a compromise has been reached about a U.N. plan to allow the transfer of grain from Ukraine despite the conflict. It will be signed in Istanbul on Friday.
A plan developed by U.N. Secretary-General Antonio Guterres would allow Ukraine to export millions of tonnes of grain stocks trapped in its Black Sea ports due to the conflict, potentially easing the global food crisis that has driven up the price of wheat and other grains. The conflict in Ukraine is preventing at least 22 million tonnes of grain from leaving.
15,000 Russians killed, 45,000 wounded in Ukraine, CIA estimates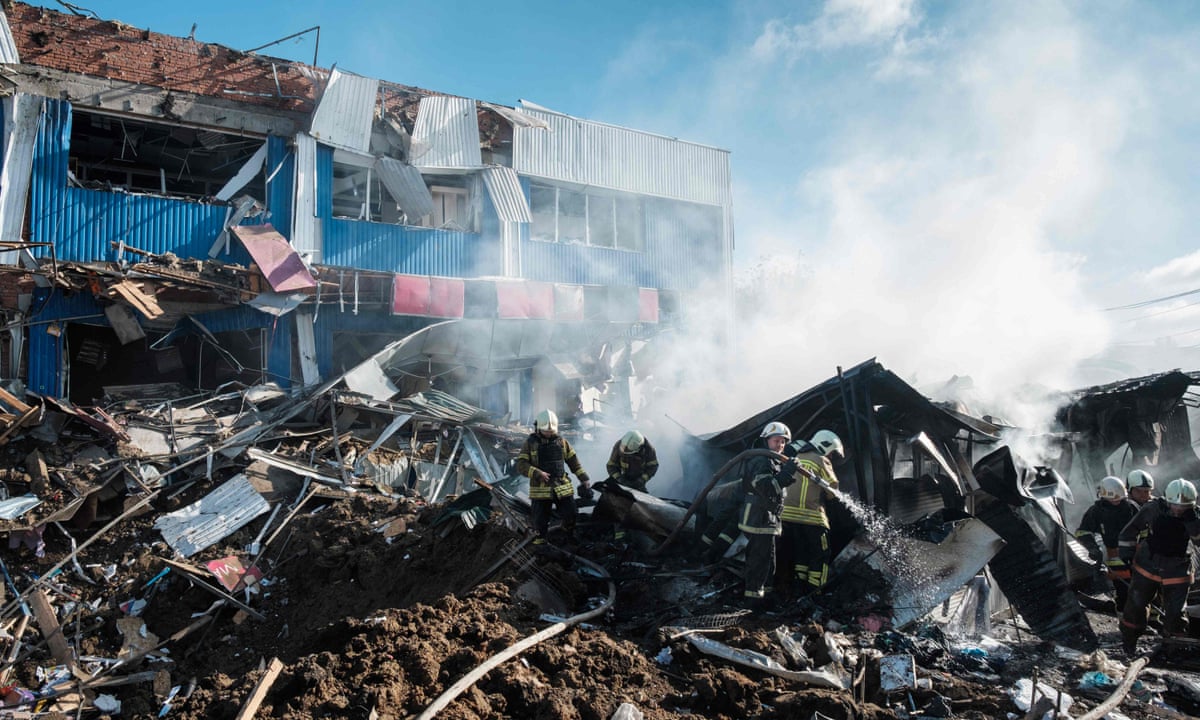 According to a tweet from Turkish President Recep Tayyip Erdogan's spokesman, Ibrahim Kalin, "the grain export agreement, critically important for global food security, will be signed in Istanbul tomorrow under the auspices of President Erdogan and U.N. Secretary-General Mr. Guterres together with Ukrainian and Russian delegations."
CIA Director William Burns stated at the Aspen Security Forum that although Russian President Vladimir Putin is "far too healthy," the Russian military has already suffered "substantial" casualties in Ukraine (15,000 Russians killed, 45,000 injured). Burns dismissed as untrue the repeated allegations that Putin, who visited Iran last week, has cancer or some serious illness.
Burns stated that Russia's military had evolved after experiencing "catastrophic failures" early on in the conflict. According to the most recent estimates from the American intelligence sector, there were around 15,000 killed and up to 45,000 wounded by Russian forces, according to Burns.
According to one of Burns' recent contacts with a Ukrainian counterpart, "the idiot Russians are all dead." He continued that the casualties in Ukrainians were probably lower but "substantial."
While Russia murders, America protects," said the first lady of Ukraine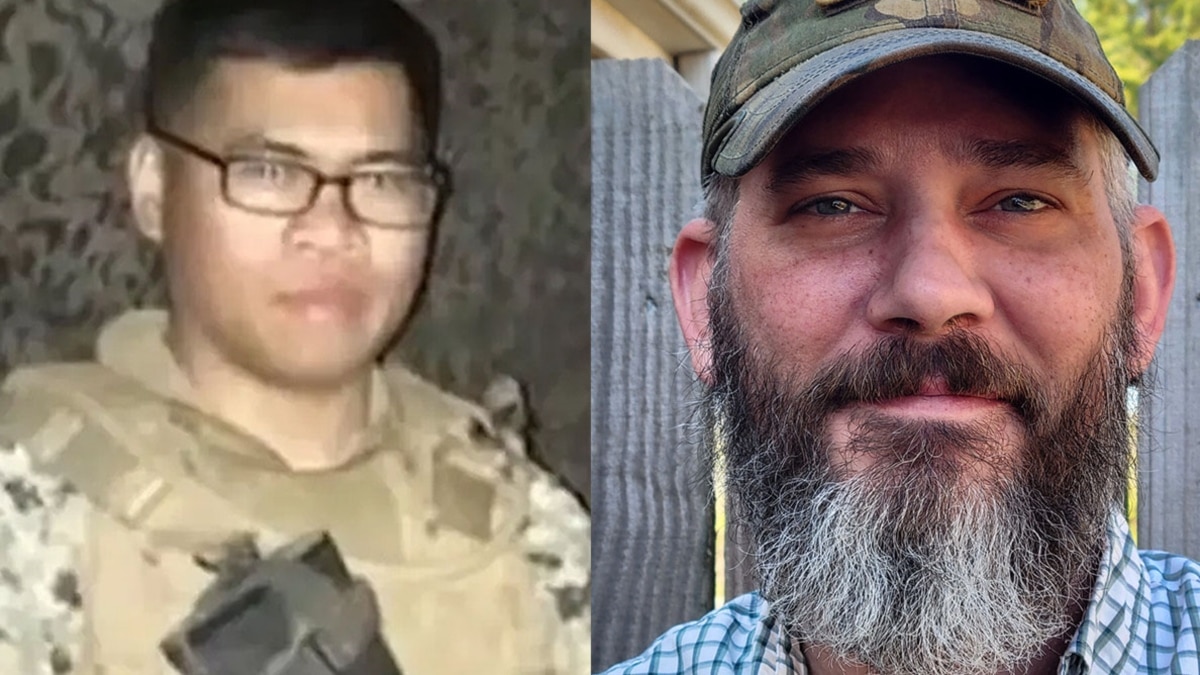 Olena Zelenska, the first lady of Ukraine, pleaded with the United States on Wednesday to provide her country with more arms in its struggle "for our common principles of human life." Zelenska commended the United States for the big sums of money already committed in her speech to Congress.
Zelenska added, "You support us, and your help is quite strong. "America saves lives while Russia kills, and you should be aware of this. For that, we are grateful."
Pictures of children and families who had been killed by Russia's relentless missile attacks on Ukrainian cities were displayed by Zelenska. She appealed for amazing American air defence equipment to repel the Russian military—"not to murder kids in their strollers"—instead of killing them.
President Joe Biden and Secretary of State Antony Blinken visited Zelenska on Monday and Tuesday, respectively. Following their meetings, Biden tweeted that Zelenska "embodies the same grit and perseverance to be the country she originates from."
According to a Russian official, Ukraine shelled border communities, resulting in one death.
According to the governor of Russia's southern Belgorod region, an inhabitant of two Russian villages close to the border was killed.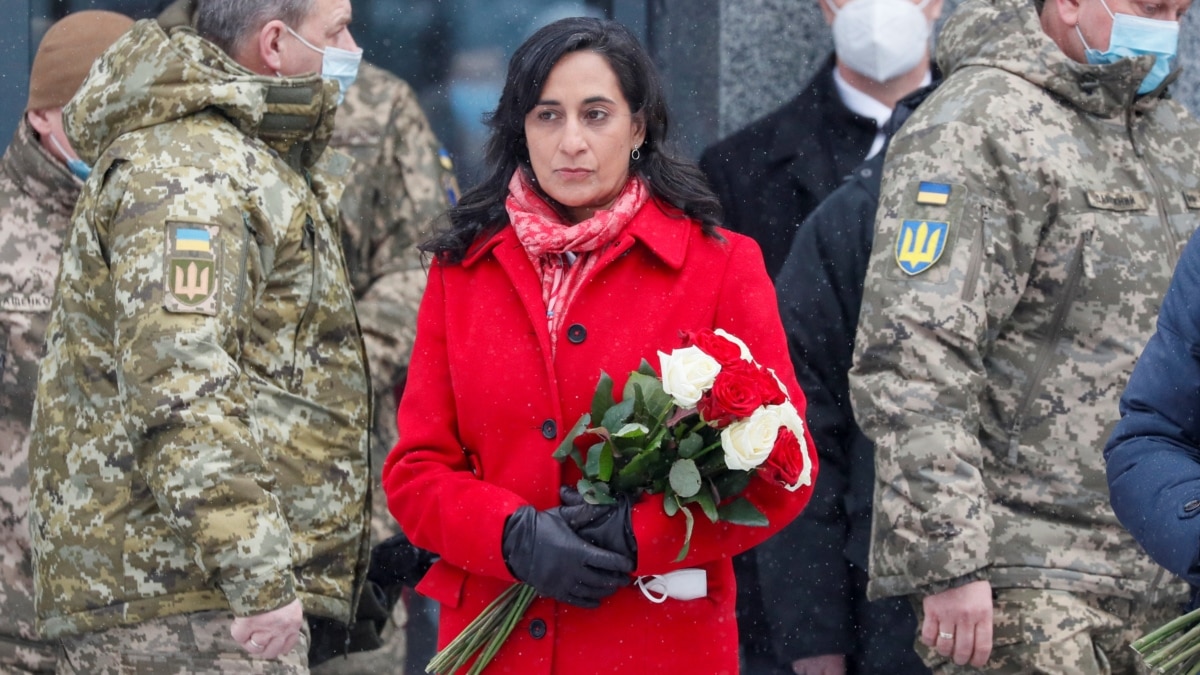 "Five shells, according to early reports, landed. Four houses in Nekhoteevka were damaged, along with roofing, windows, a fence, and a clubhouse for the hamlet. "On Telegram, the governor, Vyacheslav Gladkov, announced the death of a resident.
Russia has not routinely updated its public casualty counts across the war since it considers its military fatalities to be a state secret.
The most recent information, on March 25, stated that 1,351 Russian servicemen had died. The Kyiv government said that 100 to 200 Ukrainian soldiers were dying daily for another month. Sergei Lavrov, Russia's foreign minister, stated on Wednesday that Moscow's military "tasks" in Ukraine extended beyond the Donbas. It was the most blatant admission yet that Russia's military purposes have changed.
The Russian military's concentration on the Donbas, according to Mr. Burns, indicates that Moscow had learned from its early campaign missteps when it halted its attack on Kyiv.
According to him, the Russian military has retreated to a cozier style of warfare. According to Mr. Burns, Russia is using its long-range weapons to make up for workforce shortages. Russia "won't supply" oil if the price is restricted to less than the cost of production.
The U.S. to send more advanced rocket systems to Ukraine
Alexander Novak, the deputy prime minister, told the Interfax news agency that Russia won't sell oil to the international market if the price is constrained below the cost of production.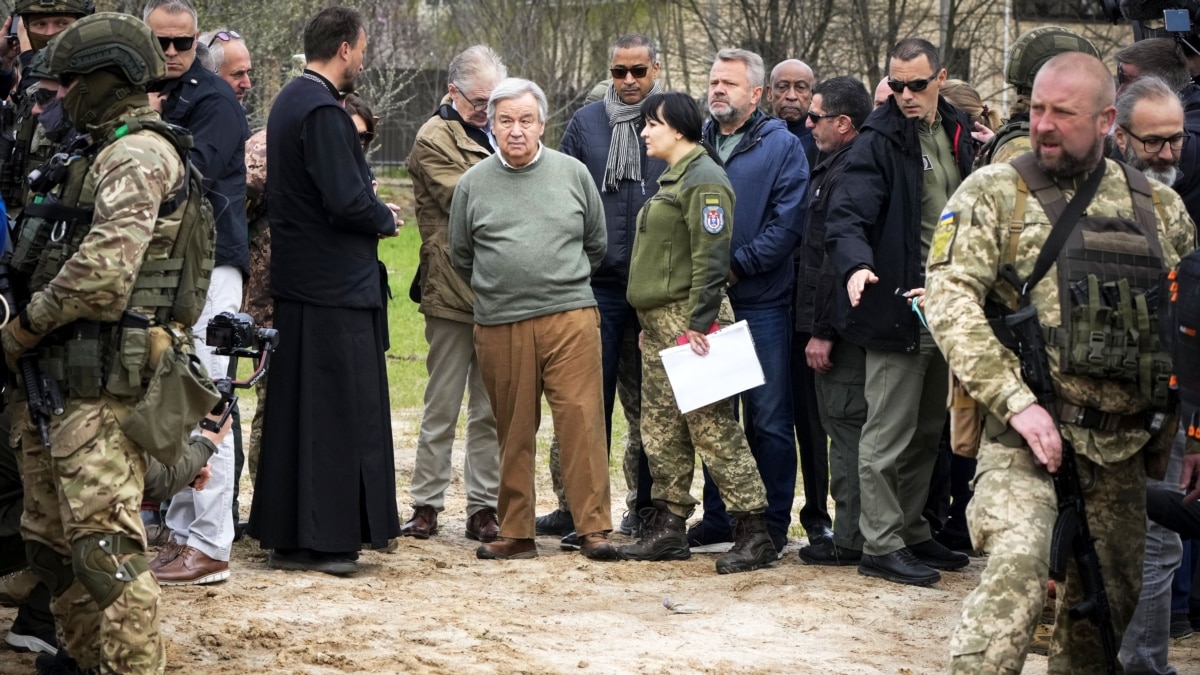 To make it more difficult for Moscow to finance its attacks in Ukraine, U.S. Treasury Secretary Janet Yellen is advocating for a cap. According to officials, the aim is to fix the price at a percentage that pays the marginal costs to encourage Moscow to keep exporting oil.
Because many European oil producers have ceased purchasing Russian oil, Brazil, China, India, and certain African and Middle Eastern nations have exceeded their dependence on imports from Russia, which sell at steep discounts to global benchmarks.
According to U.S. Defense Secretary Lloyd Austin, the U.S. would give Ukraine four more precision missile systems to aid it in fending off Russia's attack. White House will dispatch, "For a total of 16, there are four more Himars sophisticated rocket systems. You can see the effects of the Ukrainians' major usage of Himars on the battlefield. "At the Pentagon, Austin spoke with reporters.
The day before, his Ukrainian counterpart had asked that Washington provide more M142 High Mobility Artillery Rocket System (Himars), claiming that Kyiv's soldiers had already used them to attack 30 Russian command posts and ammo depots.
Western lenders give Ukrainian debt great time.
A number of Western countries have approved the suspension of Ukraine's interest payments on its debt and have requested other countries to follow suit.
According to a statement from the Group of Creditors of Ukraine, "under these amazing circumstances, and appreciating Ukraine's amazing track record of honoring debt repayment to date, the members endorse this" request to delay interest payments.
The group, which consists of the United States, Britain, France, Germany, and Japan, requested holders of Ukrainian bonds and other nations that have given money to Ukraine to join the effort. The Ukrainian government requested the payment postponement, which will last from August to at least until the end of 2023.
Edited by Prakriti Arora