Trends
31 Most Active Investors Are Backing Indian Startups in H1 2022.
31 Most Active Investors Are Backing Indian Startups in H1 2022.
Indian startups raised a total of $19 Bn in funding in the first half of 2022 through 900 deals. In H1 CY22, Indian startups raised nearly twice as much money ($20 Bn) than they did in the same period last year. In H1 2022, the average transaction size increased by 10% year over year (YoY), reaching $22 Mn.
Over the last few years, the Indian startup has experienced tremendous growth. Despite the financing winter, Indian entrepreneurs raised a total of $19 Bn over 900 fundraising agreements in the first half of 2022, down from $42 Bn in 2021.
The total amount of money collected by Indian startups during the first half of FY22 was almost twice as much as the $10 Bn total raised during that period in FY21.In reality, it was a lot more money than Indian entrepreneurs had raised overall during the other eight years of the same time period.
Additionally, the average transaction size increased by 10% YoY to $22 Mn in H1 2022. In the equivalent periods of 2021 and 2020, the average ticket size was $20 million and $16 million, respectively.
Despite unfavorable market conditions, the increasing investment numbers and deal counts indicate the investors' increased trust in Indian businesses.
The top 31 donors (venture capital funds, enterprise debt funds, angel networks, and other investors) who took part in funding rounds for Indian startups during the first six months of 2022 (January to June 2022) are listed below:
Leading investors supporting Indian startups
Better Capital
A pre-seed venture firm with a focus on India, Better Capital, was established in 2018 by Vaibhav Domkundwar. Over 150 Indian businesses are represented in its portfolios, like the slice, Rupeek, Transparent, Khatabook, Bijak, Airmeet, Teaching, Kutumb, and Dukaan.
According to the company's website, Better Capital has so far invested in over 175 businesses with an accounting approach of over $7 billion.
It introduced a $15.28 million sector-neutral fund last year that will distribute $300,000 to around 40–50 pre-seed and seed-stage companies. In the first half of 2022, Better Capital took part in 50 funding rounds for companies with three dots like M2P, Flint, and three dots.
Sequoia Capital India
Sequoia Capital India, based in Bengaluru, has supported more than 400 businesses in Southeast Asian countries and India. 13 of these startups have so far been listed on stock exchanges.
2019 saw the inauguration of Sequoia India's Surge investment program, which supports early-stage entrepreneurs operating in Southeast Asian (SEA) nations and India. Surge recently disclosed that it would invest $3 million in startup investment rounds for Seed and Pre-Series A.
Earlier, a $2.85 billion fund that was jointly closed by Sequoia India and Sequoia Southeast Asia was closed. Of this, $2 billion is earmarked for early- and growth-stage Indian firms and the remaining $850 million will go to SEA startups.
Sequoia India and Surge jointly took part in 50 investment transactions for companies like OneCode, Polygon, and FanCraze in the first half of 2022.
Titan Capital
The creators of Snapdeal, Kunal Bahl and Rohit Bansal, established Titan Capital, an early-stage investment firm, in 2019.
Razorpay, Ofbusiness, Snapdeal, Mamaearth, and Urban Company are just a few of the portfolio companies of Titan Capital that have raised over $10 Bn from more than 100 investment companies.
The investment company took part in 105 funding transactions for firms like Supertails, kind life. In, and Anar last year. It has so far invested in 44 startup capital agreements, including those for Pepper Content, LimeChat, and Recur in 2022.
Ah! Ventures
The venture capital company was established in 2009 by angel investors Harshad Lahoti and Abhijeet Kumar. The industry-neutral investment company supports early-stage businesses in India.
A community of over 2,000 business angels and 1,000 VCs presently makes up Ah! Ventures. It has so far contributed almost $28.5 million to 54 businesses. Per its LinkedIn page, it has also so far departed ten startups.
AIF Angel Fund, recently established by Ah Ventures, has a corpus of approximately $14 Million. The sector-neutral fund will put money into early-stage companies that are active in both domestic and foreign markets.
The venture capital business invested in 37 startups in the first half of 2022, including Text Mercato, SeAro, we360.ai, and Immersive Labz.
Tiger Global
The venture fund, which has its headquarters in New York, invests in both public and private companies in the internet, software, consumer technology, and fintech industries. Its personal equity business, established in 2003, has invested funds in dozens of growth-stage and pre-IPO firms in more than 30 countries. Its public equity business, which was established in 2001, adopts a long-term investing strategy.
Tiger Global took part in 58 fundraising transactions for companies last year, including Pristyn Care, Apna, and Captain Fresh. It has collectively supported 37 businesses this year, including CRED, Chayoos, Chargebee, and money.
We Founder Circle
Neeraj Tyagi founded CA. We founder Circle, an investing platform, was founded in 2020 by Gaurav V. Singhvi, Bhawna Bhatnagar, and Deo Saurabh. Along with making cross-border investments, mentorships, and networking opportunities available to companies, it makes strategic investments in them.
According to its website, WeFounder Circle currently has a community of over 4200 investors and has taken part in over 100 investment deals.
It invested in 37 startup fundraising deals in the first half of 2022, in those of HealthySure, Hesa, XooK, and OLL.
Accel
The venture capital firm Accel first entered India in 2005, and in 2008 it unveiled the $10 million Accel India Venture Capital Fund. Accel raised $650 million in March for its seventh investment, Accel India VII, which will support early-stage entrepreneurs in Southeast Asia and India.
"We are still in the beginning of this adventure and are more excited than ever to support the innovators and companies of the future," Accel stated at the time of the financing.
In H1 2022, Accel took part in the fundraising rounds for 31 startups, including Niyo, City Mall, Scripbox, and Appsmith.
Trifecta Capital
Trifecta Capital, a venture debt company, founded in 2015, makes investments in businesses operating in the internet, technology, and consumer industries.
Trifecta Capital raised INR 375 Crore as a green shoe choice in addition to securing INR 1,500 Cr for its investment vehicle, The Trifecta Leaders Fund – I, in February. Earlier than this, in November of last year, it announced the first close of its third enterprise debt fund, which has a capital of INR 750 Cr.
It supported 11 Indian businesses in the other year, notably Practo, The Good Glamm Group, and ixigo. On the other hand, as of now, in 2022, it has taken part in 30 startup investment transactions, including those for Country Delight, Rupifi, Aqua Connect, and Kissht.
iSEED SEA
ISeed SEA, a Singapore-based company, founded in 2020 by Utsav Somani, invests in internet startups across India and Southeast Asia.
When iSeed SEA first launched, Somani promised that the organization would fund at least 30 businesses over the next two years. He declared that the fund would make people investments of $150,000 in early-stage tech-enabled enterprises.
It has so far taken part in 28 startup fundraising transactions in 2022, including those for the B2B firm DaoLens, the investing platform MarketWolf, and the transport marketplace platform Vahak.
100X.VC
The venture capital fund was set up in 2019 by business veteran Sanjay Mehta. The sector-neutral venture fund primarily uses India SAFE Notes, a replacement for convertible bonds, to invest in early-stage firms.
In April, 100X.VC revealed the names of 10 firms that would be a part of its seventh cohort, including Zero balance, BugBase, Emo Energy, and Pilk (Class 07). It established a 125 INR fund that same month with the goal of funding 100 early-stage entrepreneurs over the next 12 months.
The venture fund supported 27 major firms in the first half of 2022, including Paperplane and Bromees.
InnoVen Capital
Founded in 2008, InnoVen Financing is an investment firm that supports growth-stage entrepreneurs in a range of industries. SVB India Finance was its last name. It changed its name to InnoVen Capital following Temasek Holdings' 2015 acquisition of it.
It made investments in 50 Indian businesses in 2021, including the online furniture retailer Pepperfry, the business-to-business e-commerce site Udaan, and the e-commerce rollup site Mensa Brands.
It made investments in 27 Indian businesses during the first half of 2022. The D2C mother and baby brand MYLO, the financial app Magnifi, the health tech venture MediBuddy, health tech, and the mobility startup BeepKart were in its most recent investment bets.
Huddle Accelerator
Huddle Accelerator, founded in 2017 by Ishaan Khosla and Sanil Sachar, makes investments in early-stage entrepreneurs operating in industries like deep-tech, retail and distribution, gaming, and D2C brands.
Huddle issues checks ranging from $150K to $300K. Among the 45 Indian businesses in its portfolio are Wellversed, Bold Care, Cell Combustion, RACEnergy, Celcius, NeuroPixel.ai, Hapramp, F5, and The New Shop.
Huddle invested in 18 domestic businesses in 2021, including StepSetGo, NeuroPixel, and F5 Freshness. In contrast, it made 26 major startup investments in the first part of 2022, including BoldCare, HuddleUp, and VAMA.
Indian Angel Network
Indian Angel Network (IAN), a forum for angel investors, was established in 2006. It mainly finances seed-stage businesses operating in a range of industries, including agribusiness, e-commerce, hotel, educational, financial services, gaming, healthcare, and leisure.
About 400K and 600K are invested by IAN in Indian companies. It typically keeps a business in its portfolio for a maximum of three to five years.
It made investments in the agritech business Phyllo, the drone startup Dhruva Space, and the gamification platform Unotag in recent years. On either hand, it has so far invested in 24 firms in the alcove, including the IST startup for the cavity, the QWIKSKILLS test-prep platform, and the Grid startup for business analytics.
Capier Investments
In 2015, Capier Investments was created by Gautham Kalro and Rohit M.A. Startups in the health tech, insurance, banking, agritech, social media, B2B SaaS, and Direct – to – consumer sectors are supported mainly by the early-stage venture fund.
Sixty-four fundraising deals for businesses like Ambee, Cloudnine Hospital, and Parentlane were a part of 64 funding deals in 2021 that Capier Investments participated in.
It has so far invested in 22 companies in India, including the food company Eat Better, the social media platform Super Share, and the health technology startup Ayu Health.
Venture Catalysts
Apoorva Ranjan Sharma and Anuj Golecha founded the startup incubator Venture Catalysts in 2016, and it invests between $500K and $1M in startups. It introduced the 9Unicorns fund in 2019 to support early-stage entrepreneurs in several industries.
Venture Catalysts helped launch a number of firms in its first two years, including Fynd, Beardo, PeeSafe, Innov8, vPhrase, Supr, and DSYH. It presently boasts a network of more than 3,000 angel investors across India, Hong Kong, and Qatar.
Together, Venture Catalysts and 9Unicorns invested in 22 fundraising agreements of significant businesses in the first half, including Baaz Bikes, MemeChat, Power Gummies, and G.O.A.T.
3one4 Capital
The venture firm 3one4 Capital was established by Pranav Pai and Siddharth Pai in 2015. Basically, the fund supports early-stage entrepreneurs in the financial, consumer products, SaaS, electronic content, climate tech, and health industries.
According to its LinkedIn page, 3one4 presently oversees a corpus of more than $310 million and has a portfolio of more than 50 early-stage firms, including Licious, Darwinbox, Jupiter, Betterplace, Libre, Bugworks, Koo, Dozee, and Tracxn.
The Bengaluru-based VC firm invested in 20 domestic businesses in the first half of 2022, among them the neobank company Open, the podcast platform Kuku FM, the online insurance platform Pazcare, and the HR software Darwinbox.
SucSEED Innovation
SucSEED Innovation was established in 2016 as a Network of Angels, later changed its name to SucSEED Angel Network, and finally became the Process of self angels fund SucSEED Innovation Fund. Its corpus as of right now is INR 100 Cr.
SucSEED primarily finances Indian startups in industries like fintech, edtech, health tech, corporate SaaS, regtech, security, and new technologies, as well as the digital economy. Twenty-four startups are represented in its portfolio, including TruScholar, We360.ai, stack, and FreeStand.
In 2022, it has already made 20 investments in the startup environment. It has made investments in a number of well-known firms, including Fabrik and SpeEDLabs.
In 2020, businessman and investor Brendan Rogers and Hershel Mehta established the sector-neutral venture fund. The VC fund supports millennial-led, early-stage domestic entrepreneurs.
The venture firm had stated in 2021 that by the end of 2022, it would spend $10 Mn on more than 50 domestic firms. During the first half of 2022, it supported 19 startups, including the Bitcoin rewards startup GoSats and the education-focused metaverse portal Intact.
Elevation Capital
Elevation Capital, a company with offices in Gurugram and Bengaluru, was established in 2002 by Ravi Adusumalli and primarily supports early- and growth-stage entrepreneurs.
Over 150 firms have received up to $2 billion in investments from Elevation Capital so far, including FirstCry, Booking.com, Meesho, NoBroker, Paytm, Swiggy, and Unacademy. 13 of these startups have achieved unicorn status.
The venture capital company established a $670 million Fund VIII in April to support early-stage entrepreneurs in the consumer technology, consumer brands, fintech, SaaS, and Web3 industries.
In contrast, it made investments in over 18 major businesses in the first half of 2022, including the blockchain firm Polygon, the enterprise tech startup SuperOps.ai, the D2C brand Sugar, and the dairy tech startup Country Delight.
Anicut Capital
Ashvin Chadha and IAS Balamurugan established Anicut Capital in 2016, and it now oversees two debt funds, Grand Anicut Fund I and Grand Anicut Fund II, and the equity-based Anicut Opportunities Fund I.
After raising INR 110 Cr. in June, Anicut Capital announced the first close of its sector-neutral Anicut Opportunities Fund I. 15 Indian growth-stage firms would receive between $2 million and $5 million from the fund.
To close their second debt fund, Grand Anicut Fund II, Anicut Capital received INR 140 Cr from the Small Development Bank (SIDBI) earlier.
The venture capital business has so far 2022 invested in 17 firms in India, including the cloud kitchen startup Kitchens, the food manufacturer Master Chow, and the footwear brand Neeman's.
LetsVenture
In 2013, Shanti Mohan and Sanjay Jha founded LetsVenture. Over 10,000 investors from 60 different countries make up the early-stage syndication platform's extensive network.
According to a representative for LetsVenture, the investment company has invested more than INR 2,800 Cr in businesses through 722+ fundraising deals as of today. It has established 100 Additional micro money so far and has a corpus worth over $7.5 billion.
Renowned investors including Accel, Chiratae Ventures, Ratan Tata, Rishad Premji, Nandan Nilekani, Sharad Sharma, Anupam Mittal, and Mohandas Pai have backed it.
LetsVenture and MeitY Startup Hub teamed up in January to create a favorable entrepreneurial ecosystem for the country. Additionally, it introduced LV Fuel, an investment consortium for its portfolio companies.
It established a company called Trica in 2021 and took part in the investment rounds of businesses like MentorKart, Dukaan, and Meddo.
In the meantime, it has taken part in 17 businesses' investment rounds so far in 2022, including Scripbox, HYPD, Simply, and example.
Inflection Point Ventures
Inflection Point Ventures is a company created in 2018 by Vinay Bansal, Ankur Mittal, Mitesh Shah, and Vinod Bansal, with a network of over 7,000 angel investors.
Inflection invests in early-stage firms operating in a variety of industries, including healthcare, retail financing, HR, and AI in hiring, education, supply chain, and logistics.
Inflection took involvement in 45 startup fundraising rounds in 2021, including those for Vested Finance, Style work, and LoanKuber. In H1 2022, it took part in the investment rounds of 16 illustrious businesses, including Hesa, FREED, WAGR, and GROWFITTER.
The Chennai Angels
It was founded in 2007 by Ramaraj R, The Chennai Angels is an angel network that keeps investing in early-stage and growth-stage startups working across sectors like the agritech and sustainability, electric vehicles, deep science and technology, health tech, fintech, and Web 3.0.
So far, The Chennai Angels have invested around INR 150 Crore in aggregate in over 70 startups.
In 2o21, the Chennai-based angel's network participated in 20 funding deals for startups like the TrulyMadly, POPxo, Purplle, The Postbox, and Ketto. In 2022, it has invested in 16 startups in total, including CultYvate, jidoka, and MediSim VR, so far.
Stride Ventures
The Chennai Angels, an angel network established in 2007 by Ramaraj R, invests in early-stage and economic expansion entrepreneurs operating in a variety of industries, including agritech and ecology, electric cars, deep technology and science, and health tech, fintech, and Web 3.0.
The Chennai Angel has so far contributed more than INR 150 Cr to more than 70 businesses.
The angel network located in Chennai took part in 20 fundraising deals for businesses in 2020, including TrulyMadly, POPxo, Purplle, The Mailbox, and Ketto. In total, 16 firms have received funding from it as of 2022, including CultYvate, JIDOKA, and MediSim VR.
JITO Angel Network
JITO Angel Network, an India-US venture fund established in 2006, makes investments in early- and growth-stage companies operating in industries like technology, internet, pharmaceuticals, consumer goods, businesses, media, banking, data, software, educational, gaming, and SaaS.
Nexus has shut down 25 startups over the years, including Zomato, MapMyIndia, Olx, WhiteHat Jr.,
Nexus Venture Partners
Founded in 2006, Nexus Venture Partners is an India-US venture fund that invests in early and growth-stage startups working in sectors such as technology, internet, healthcare, consumer, business services, media, fintech, data, and software, education, gaming, SaaS, and commerce.
Over the years, Nexus has exited 25 startups, including Zomato, MapMyIndia, Olx, WhiteHat Jr, and Unicommerce. In 2021, it invested in funding rounds of notable startups like Quizizz, Postman, and Zepto.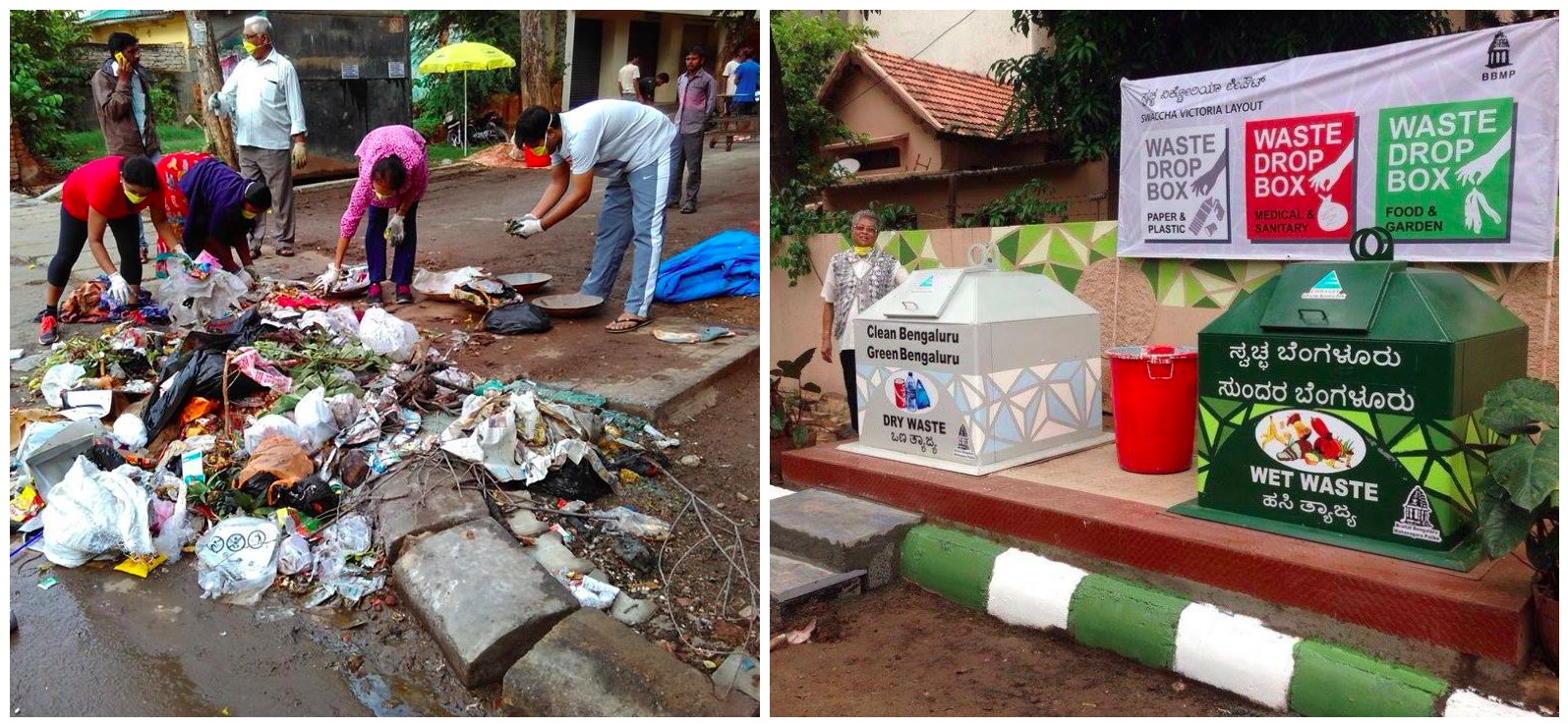 In the first half of 2022, it participated in 14 funding deals for notable startups, including OneCode, Rapido, Zepto, and Turtlemint.
Blume Ventures
In 2011, Karthik Reddy and Sanjay Nath established Blume Ventures. The early-stage venture to provide coaching and financial support to tech-enabled enterprises.
According to its website, Blume Ventures created its first fund in 2011 with a corpus of $20 million, followed by funds with corpi of $60 million in 2016, $102 million in 2020, and $200 million in 2021.
A number of firms, including ZipDial, Uber For Certain, 1CLICK, Framebench, Runnr, Zenatix, Mettl, ThreadSol, andRunnerE2E, among others, have already been sold off by the venture capital firm. It invested money in 14 Indian businesses in the first half of 2022, including Procol, Cashify, and Leveraging Edu.
First Cheque
First Cheque, which was founded in 2018, engages pre-seed and seed-stage entrepreneurs operating in a variety of industries, including healthcare, real estate, education, and financial goods.
In early-stage enterprises in India, Mumbai-based First Cheque spends between $40K and $100K. It supported more than 70 startups in 2021, including the online calendar software Loopin, the ClainBuddy health insurance startup, and the Quest edtech startup.
The venture capital firm took part in 13 fundraising rounds for businesses in the first quarter of 2022, including online employment board Zippy, banking app Wealth42, and digital excel sheet tool RecordBook.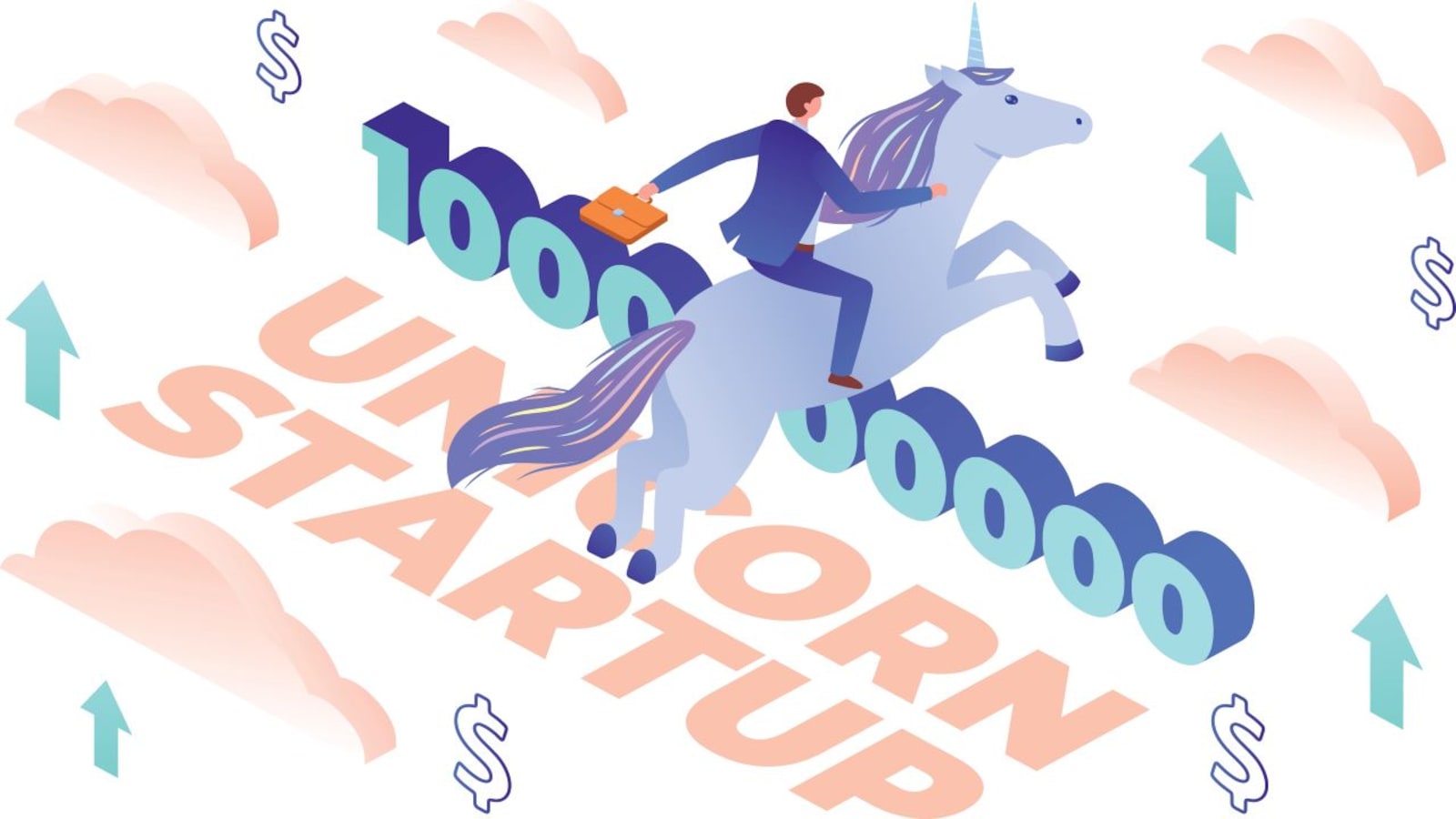 BEENEXT
Teruhide Sato, a businessman, headquartered in Singapore, introduced Bee Next in 2015. The venture capital firm makes investments in the US, South East Asia, India, and Japan.
BEENEXT's portfolio includes Indian firms like BharatPe, a digital payments app. Blue Sky Analytics, a SaaS company, Get My Parking, an innovative parking platform, Instamojo, Servify, and AngelList, an investment syndicate platform.
BEENEXT has so far supported 12 Indian businesses in 2022, including the finance service PayGlocal, the BNPL app ShopSe, and the health insurance app KenKo.
WestBridge Capital
WestBridge Capital is an investment company that was founded in 2000 and primarily focused on late-stage businesses operating in India and other South Asian nations. It oversees approximately $5.6 billion in assets and makes investments in Indian companies ranging from $25 million to $200 million.
 It supported 15 Indian businesses the other year, including DealShare, Vedantu, and Rapido. It took involved in 12 fundraising rounds for firms in 2022, including LeadSquared, PhysicsWallah, Way2News, and Otipy.
Eight Roads 
Founded in 1969, Eight Roads invests in healthcare and tech-enabled businesses. It is present in China, Japan, Europe, and India.
In the portfolio of Eight Roads, there are over 300 businesses. So far, nearly 60 of these have been registered for initial public offerings. According to its Linkedin page, the company has $11 billion in assets under management (AUM).
The venture capital firm invested in over 35 firms in the previous year, including the financial company Uni, the tech company Quizizz, and the pharmacy marketplace PharmEasy. In the first half of 2022, it took part in 11 fundraising rounds for businesses, including the financial startup Wint, the women health techD2C clothing line Bliss Club, the health tech company skincare, and the enterprise tech startup Jiffy.ai.
edited and proofread by nikita sharma