Trends
Amazon starts cargo service Air in India.
Amazon, the world's largest online retailer, has launched Amazon Air in India to enhance its logistics network and deliver goods to customers faster. Amazon announced a partnership with Quikjet Cargo Airlines to start Amazon Air, which will at first deliver packages in cities such as Bengaluru, Hyderabad, Delhi, and Mumbai. The local arm of the tech firm operates around 50 fulfillment centers all over India and has 1.1 million sellers.
Amazon's signature Prime Air will solely transfer shipments for the company, and the aircraft fuselage will represent the familiar light blue 'smile' logo.
How will it be a helping hand?
The investment represents a bet on speed. Amazon has made investments in delivery infrastructure to beef up its delivery service. This will allow the shipping of goods from their fulfillment centers to the last deliveries more rapidly. In India, the dedicated freight business will manage the soaring pricing and data penetration that are fostering the growth of web commerce, which will subsequently boost demand for immediate order fulfillment.
Who is QuikJet Cargo Airlines?
QuikJet is a Bengaluru-based cargo air carrier founded by Cyrus Guzder of supply chain company AFL and ASL Aviation Group of Ireland.
The investment details.
Amazon reportedly invested an extra Rs 400 crore, last week, in its local shipping arm, Amazon Transportation Services. The investment comes at a time when Amazon is expanding its seller base and product catalog on the website. On January 6, the funds were invested.
Folks previously reported that Amazon Transportation received approximately Rs 375 crore in June 2022. The funding occurs at a time when Amazon is emphasizing the importance of attracting more local sellers to its consumer market. In June 2022, Amazon India country manager Manish Tiwary stated that the company would require "a couple of million more vendors" to entice 500 million more clients. The funding is coming from Amazon's subsidiaries in Singapore and Mauritius. Amazon India has 1.1 million vendors on its website. It has over 100 million users in total. 
The reason for such an investment.
It was previously reported that Amazon had chosen to open up its business model to other e-commerce businesses, trying to compete with third-party logistics providers such as Delhivery, Ecom Express, and Xpressbees. Flipkart's logistics arm, e-Kart, has also opened up to other eCommerce businesses.
The investment portfolio.
Amazon Transportation recorded a total revenue of INR 4,581 crore in FY22, a 12.6% rise from the previous year. In FY21, its total revenue was INR 4,068 crore. The shipping services division's net losses rose by more than 38% to INR 95 crore in FY22, up from Rs 68.7 crore in FY21.
The firm is going through a series of Innovations.
It has closed several businesses in the country, including food delivery, edtech, and wholesale distribution. Marketplace for e-commerce Amazon is simply reevaluating some experimentation classics of innovative companies, according to Manish Tiwary, its consumer business country manager, after the US-based e-tailer recently closed some of its verticals such as food delivery, edtech, and distribution.
Tiwary also stated that the technology behemoth would increase its investments in its B2B market system, pharmacy, grocery, and social commerce this year. Amazon Pay and Prime Video, the services built keeping in focus on Indian customers are doing well in terms of profit and customer engagement. 
"Worldwide teamwork claims to believe in a plethora of concepts, whether it would be content making, improving infrastructure, driving business through UPI, or maintaining a higher delivery speed," Tiwary said."What is essential for the company is three elements – new sellers, new customers, and Prime customers. The CEO is convinced about the growth of the company.
Investments amidst layoffs.
This entire event comes as the company fires employees in India and around the world. CEO Andy Jassy announced that more than 18,000 people would indeed be terminated across the company's various locations around the world. According to sources familiar with the situation, around 1,000 employees in India are being laid off. Several teams have been impacted, according to Jassy, but the majority of role eliminations have occurred in Amazon Stores and PXT (People Experience and Technology Solutions (PXT Solutions) teams. In an email to employees in January, Amazon CEO Andy Jassy cited "unsure economy" and "quick hiring" as reasons for the job cuts. 
The CEO continued by saying that the firm is cognizant and empathetic towards all the job cuts, and to help the laid-off employees, specific packages are being provided. The company is continuously monitoring the situation by assisting those who are affected by giving packages. These packages include temporary health insurance benefits, settling payment, and external employment services guidance," he added. In November, the company laid off approximately 10,000 employees.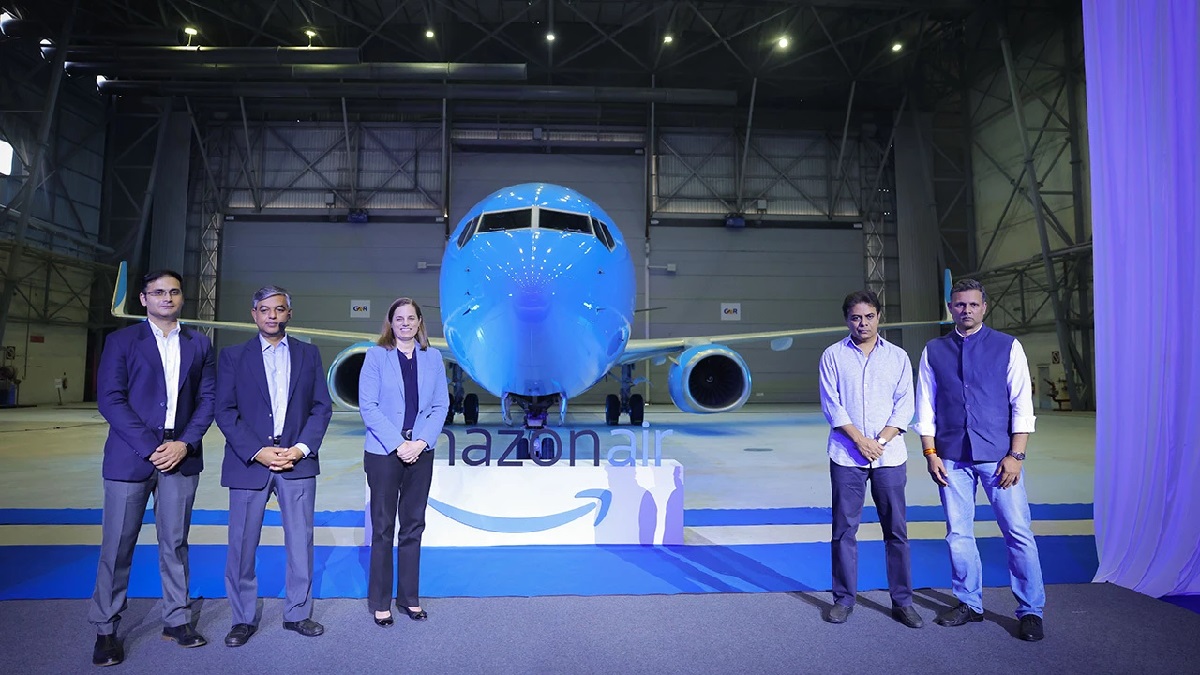 The bottom line.
The layoff announcement is a continuation of the strategy taken by a large percentage of tech firms, which have referred to job cuts in a desire to control and manage the economic storm. Firms are attempting to cut costs in the face of increasing inflation and interest rates. Let's see how profitable this new expansion would be.
edited and proofread by nikita sharma