Trends
Top 10 Best Handicrafts sellers of India in 2023
Top 10 Best Handicrafts sellers of India in 2023
Handicraft involves manually preparing materials with hand tools. The outcomes can be functional or aesthetically pleasing. Natural, industrially produced, or possibly recycled resources were used to make the product. The product comes in vintage, updated traditional, or modern variants. Traditions are firmly rooted in society and are transmitted through handicrafts.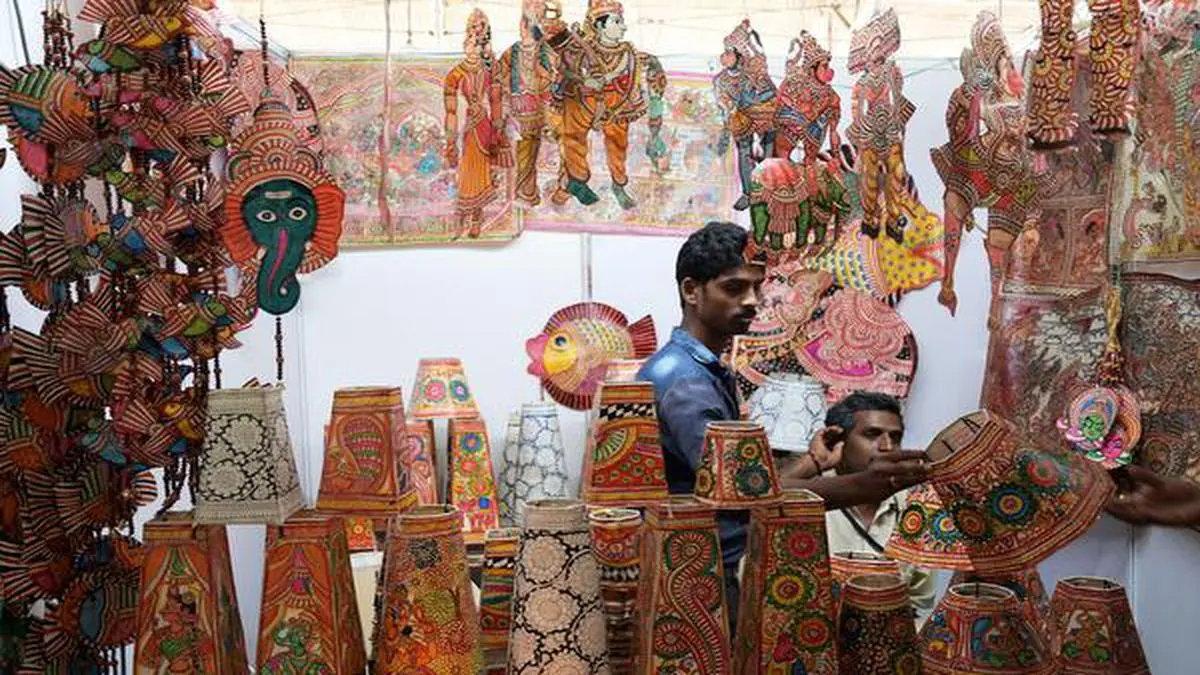 Craftspeople incorporate elements of their cultural heritage—ideas, forms, materials, and methods of production—and their own beliefs, principles, sense of style, and self-image into their completed products. Craftspeople referred to as craftsmen, have technical knowledge of materials and methods of production. They are skilled workers whose line of work depends on manual dexterity.
They mostly use their manual talents and the power of labour tactics. The amount of implicit data in handiwork expands yearly, along with skills. The master and apprentice method has been extensively used to convey tacit knowledge and abilities.
Theme-based craft is a thorough, well-organized fullback master of intriguing, supported the accompanying in style five pick themes — Needle Work, Tribal Handicraft, FIbre, and Eco-Friendly Crafts, Fashion Items, and Festal Decorations — providing in-depth information about the craft, products, sellers, and recognized master craft people in these specific crafts.
Crafts serve to be artistic representations of a particular location or a group of people. This sector strengthens the economy of the area. Globalization has made Indian handicrafts well-known across the world.
Social media, which connects people globally, has raised awareness of this ancient sector. The value of this art is becoming increasingly recognized, which is why the handicraft sector is flourishing. The following are a few of the most popular Indian handicrafts:
Wooden sculptures

Cane/Bamboo works

Pottery

Embroidery

Hand-paintings

Indigenous art
These are just a few examples of famous Indian and international handicrafts. But what is it about this industry that benefits it? The following reasons are some of the benefits of starting a handicraft business:
Low capital expenditure: The decentralized, 90% cottage-based handcraft sector. Starting a handicraft business requires little capital and a regional area. Most of the time, the local artisans make meager wages and little money. By creating a handicraft business in your community, you assist the local artists in gaining recognition while benefiting yourself and your company.
High consumer demand: More than ever, people want to purchase handcrafted goods, whether it's to support regional artisans, possess something special, or avoid mass-produced goods. Customers today are savvy and hard to trick, so when they recognize the value of a product, they purchase it. People are persuaded to invest their money in each artwork by the sheer effort and talent that goes into its aesthetic creation. This is a chance for entrepreneurs and artists to profit.
Available locally: Finding handicrafts is simple if you prefer to work with already-established artisans rather than establishing your enterprise. They are easily accessible in neighborhood markets. This is an excellent idea because artists are always looking for business associates who can aid them market their work and launch profitable ventures. Finding regional handicrafts is quite simple, whether you're looking for gota handicrafts from Rajasthan, cashmere blankets from Jammu and Kashmir, or chikankaari Kurtis from Lucknow.
Wide range of products: India is a diverse country, which is seen in the crafts we make. Every location has a distinctive ethnicity, which gives handcraft sellers a wide range of possibilities. You can therefore broaden your product selection as a result. As a result, you have other goods to experiment with and develop even if one product doesn't succeed on the market.
Global market: Because online purchasing is so convenient, the export of handicrafts has steadily increased in recent years. A staggering US$ 4.5 billion* in handicraft export was expected between 2014 and 2015. Therefore, it is not surprising that this figure has only increased over time. Local artists are capitalizing on demand by exporting their creations to countries including the USA, UK, Germany, and the Middle East.
From 2016 to 2021, the Indian crafts market grew moderately. The top Indian handicraft companies are substantially investing in creating promotional strategies and activities, according to an IMARC Group report, to increase their market position.
Additionally, the government of India continues to receive help for handicraft manufacture through a number of programs and schemes, which is encouraging the industry. For instance, the launch of the Marketing Service and Support Scheme is projected to positively affect the market by providing funds to important producers and sellers so they can attend trade shows both domestically and abroad.
1. Asha Handicraft Association
Founded:1975.
Headquarters: Thane, Maharashtra
Asha Handicraft Association was formed that supports Indian artisans in marketing their products on the international market to protect Indian art and craft. The business collaborates with fair trade exporters to sell its extensive line of handcrafted goods globally. Lifestyle accessories, home accents, workplace supplies, business gifts, and toys and games are in its product categories.
These items are typically made from materials like wood, textiles, and ceramic that honour the rich cultural past of India through its simple design, aesthetic, and color palette. Additionally, it often participates in capacity-building and training workshops to raise the level of expertise in artisan communities.
An organization called Asha Handicrafts is dedicated to safeguarding and promoting Indian handicrafts around the world. Thousands of Indian artisans have optimism because of Asha Handicrafts. It provides people the hope of a society where livelihoods are guaranteed, traditional skills are appreciated, and handmade goods are treated with the respect they merit, in contrast to an increasingly commercial and machine-made world.
An organization called Asha Handicrafts is dedicated to safeguarding and promoting Indian handicrafts around the world. Thousands of Indian artisans have optimism because of Asha Handicrafts.
2. Craft Maestros.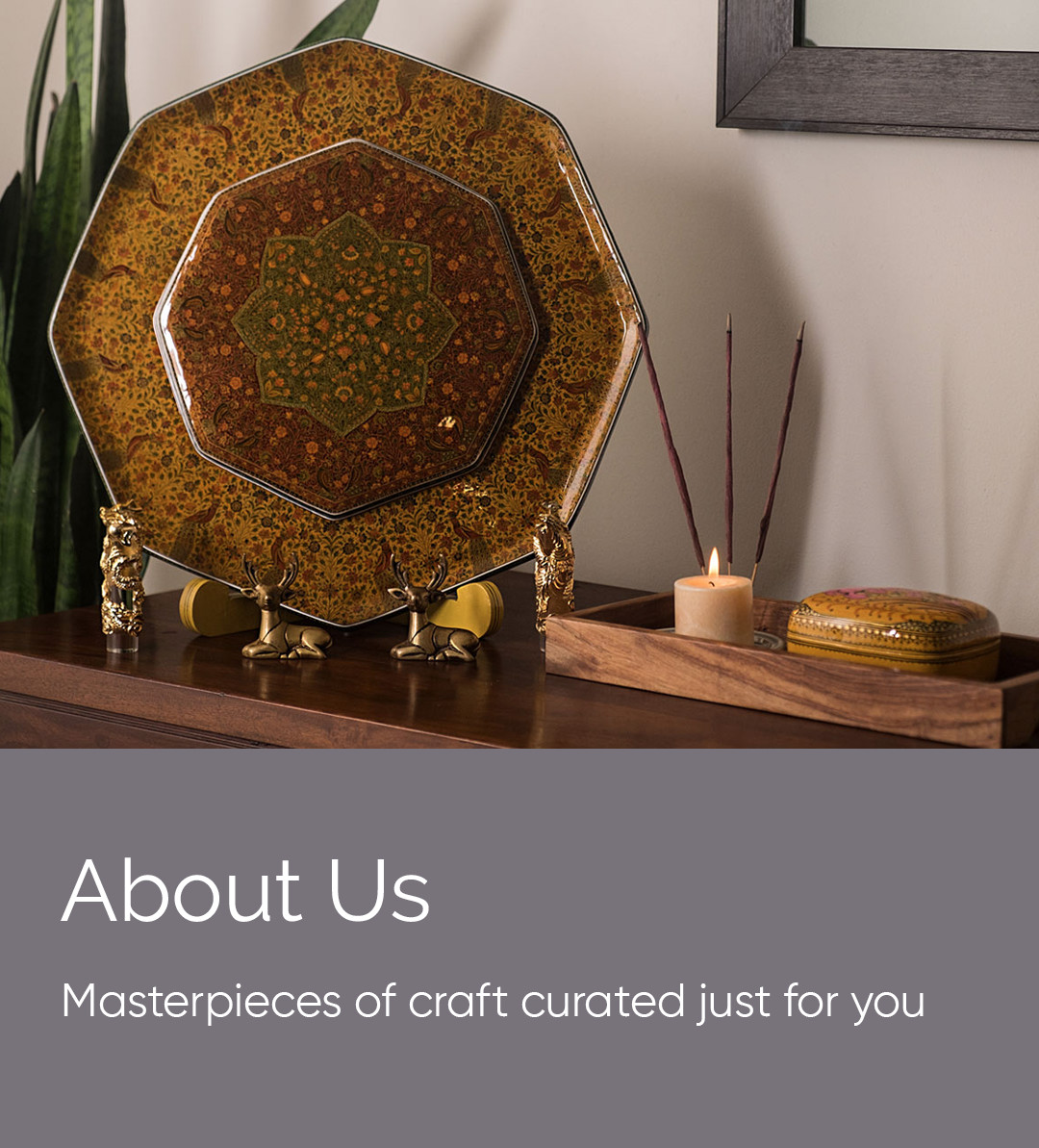 Founded: 2018
Headquarters: Gurugram, Haryana
Craft Maestros specializes in selling handmade products and crafts made by nationally and internationally renowned master artisans, such as Padmashree recipients, skill gurus, and prize winners. It sells stationery, decorative elements, embroidered jewelry, aari stitching, bone cutting, stone art, kilim carpets, shawls and wraps, and Madhubani paintings.
Through its website, the business offers genuine goods of the highest caliber to customers all over the world. In addition, it has teamed up with Teamwork Art, an Indian event planning business, to introduce Earth Fables, an online marketplace allowing Indian artisans to display their originality. Craft Maestros was established out of a dedication to preserving the value of India's timeless traditions of crafts and artistry in the modern world.
The online platform, the first of its type in India, effectively gives India's amazing artisans a platform to exhibit their remarkable talent and engage with followers of their trade, all the while introducing a brand-new generation to our nation's incredible heritage.
Craft Maestros selects some of the amazing handicrafts available from the design studios of master craftspeople all over India. The titular "maestros" of Craft Maestros are expert artisans who have spent years honing their craft by laboriously and meticulously mastering age-old skills and procedures. Of the 91 expert craftspeople we are affiliated with, three have received a Padmashree award, 11 have a Shilp Guru designation, 66 have won national awards, and 11 are the top experts in their respective fields.
3. Commissioner for Development (Handicrafts)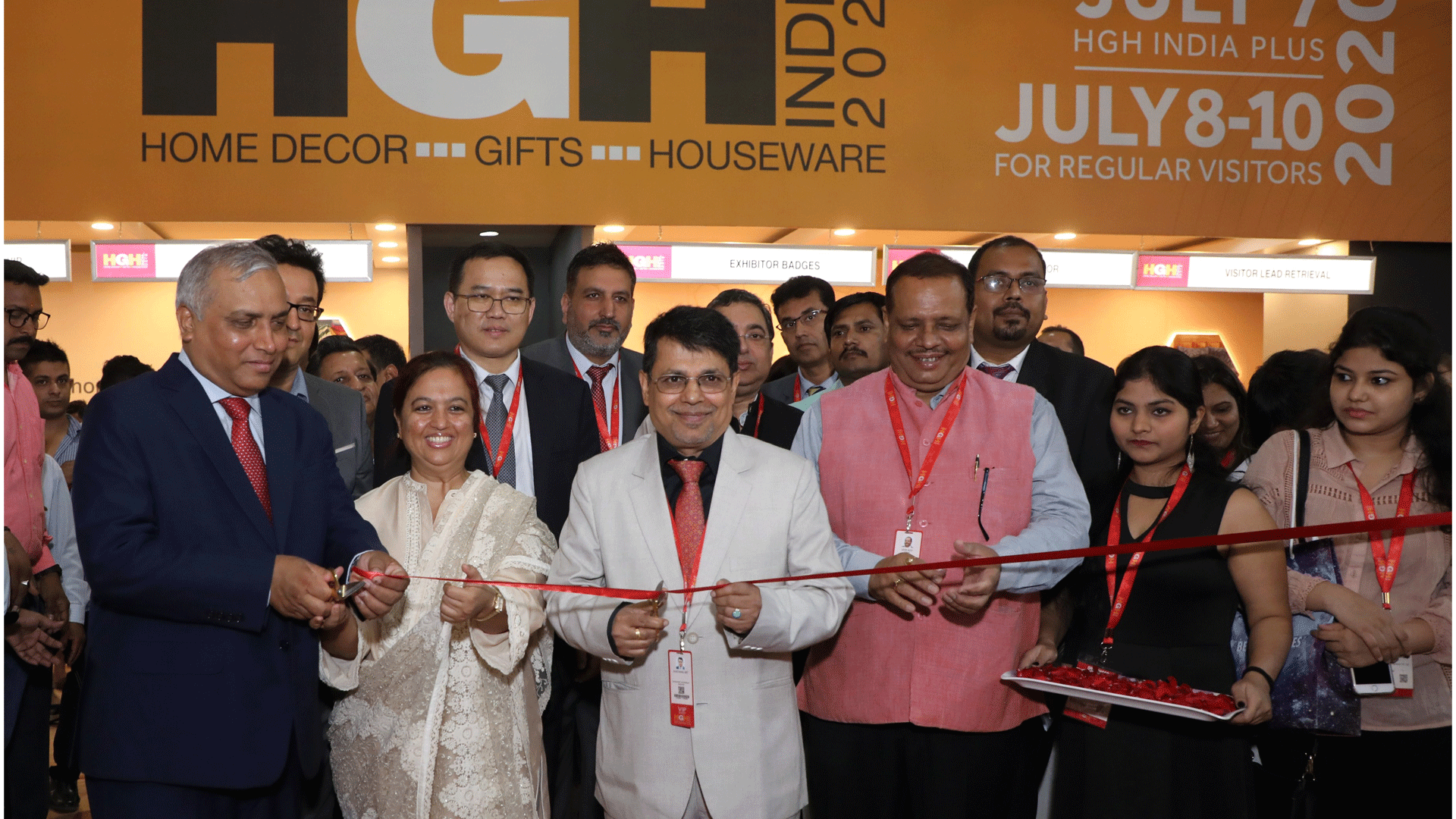 Founded: 1975
Headquarters: New Delhi
Development Commissioner (Handicrafts) is a government organization that works under the administrative supervision of the Ministry of Textiles, Government of India. Website: http://www.handicrafts.nic.in/ The agency majorly works to promote, develop, and export Indian handicrafts made by local clusters of artisans from across the country.
Additionally, it helps artisans in India grow the handicraft industry by providing them technical and financial support to address their social and economic problems. In Kolkata, Mumbai, Chennai, Varanasi, New Delhi, and Guwahati, it has built a number of field units and regional offices.
4. Gaatha Handicrafts Private Limited.
Founded: 2009
Headquarters: Gujarat's Ahmedabad
Gaatha Handicrafts Private Limited is a non-government organization specializing in selling handcrafted goods. Website: https://gaatha.com, The company's website, sells various interests, like the painted chanderi and Maheshwari sarees, clay dolls, handmade picture frames, moonj hair baskets, wall hangings and fans, leather dolls, and kalamkari durri.
The business assists artists in generating contemporary appropriate designs, engaging in research and archival activities, and providing simple training in pricing, packing, main bank, and local shipping. Additionally, it takes part in co-creation initiatives, hosting co-creation meetings for artisans all around the country. 
Gaatha, which means "a great story," has been active in the craft industry for more than five years. Gaatha has actively supported the Indian craftsman community by giving them a different platform for their goods and distinctive voices through the sharing of its many incredible stories with the audience. The aim of the "Gaatha" project is to impart this value system rather than the handcraft itself.
5. Ramnarayan Blue Art Pottery
Founded: 1980.
Headquarters : Jaipur, Rajasthan
An organization called Ramnarayan Blue Art Pottery was founded for artisans, primarily from scheduled tribes (S.C.S.C.) and scheduled castes (S.T.S.T.). The company mainly deals in the sale of superior quality, reasonably priced home décor goods, like the bowls, trays, plants, and hanging plates.
Its items are made using the Rajasthani tradition of blue ceramics, a method of making pottery. Instead of clay, the items are made from quartz, Multani mitti, gums, and water, which are then tinted with blue dye. The business sells its goods online in India and ships to the Netherlands, New York, Canada, and California.
Kot Jewar is the center of manufacturing for Jaipur's historic blue ceramic industry. Visitors from all over the world come to this village to admire the exquisite artisan work.
6. Sasha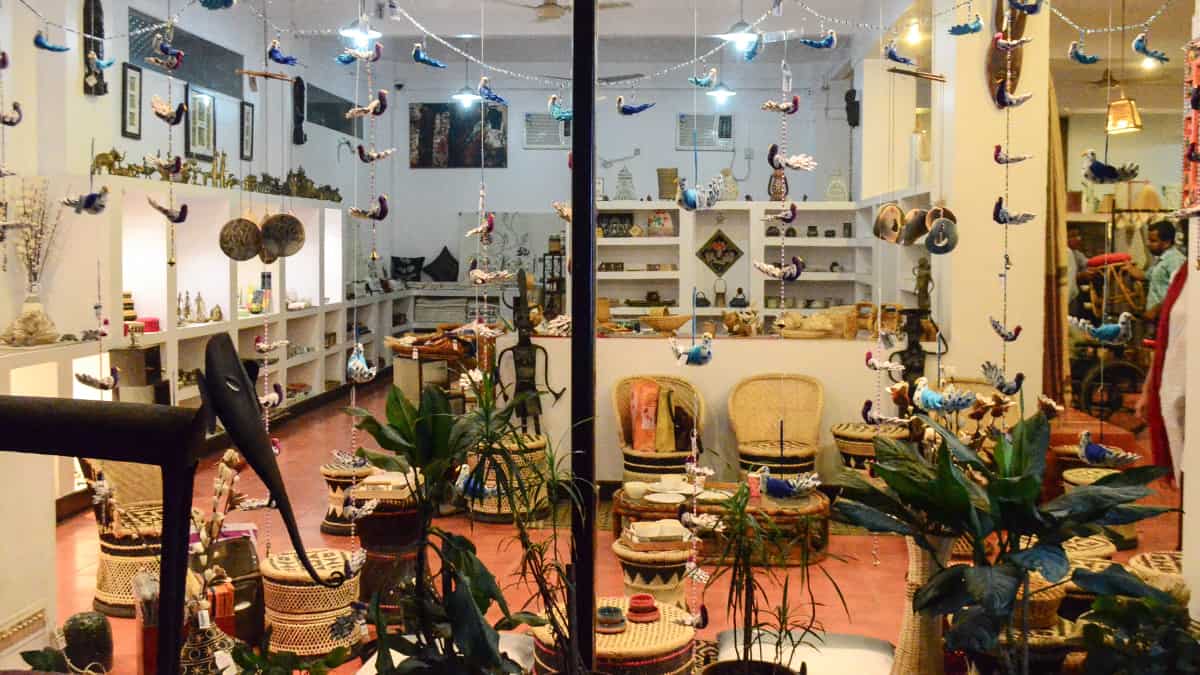 Founded: 1978
Headquarters: West Bengal, Kolkata
Sasha is a fair trade organization focusing primarily on giving small craft manufacturers and artisan firms in India access to domestic and international markets and design and technical support. The business runs the Sarba Shanti Ayog (SSA) and Sasha Alliance of Skills That make (SACP), two organizations that promote the welfare of communities of artisans.
Its product portfolio is divided into four sections: fashion, home and living, bath and wellness, and holiday presents. The company's website sells goods abroad in the United States, the U.k., Switzerland, France, Germany, Japan, and New Zealand. Additionally, it offers its goods through fair trade stores in Delhi and Kolkata.
An organization that works with underrepresented women and artisan producers is called SACP (also known as Sasha). Partners in the Producer collaborate closely with the marketing team. Together, they transform market trends into styles appropriate for a range of customers. Producers can now access both the global and upscale domestic markets.
Sasha is dedicated to extending the influence of good exchange in the burgeoning home market in India. Customers with high standards travel to Delhi and Kolkata to shop at retail establishments. They serve customers seeking genuine handmade goods that are creative and culturally diverse. Additionally, Sasha plans frequent events and exhibitions in both locations.
Sasha is a thriving, decentralized network of businesses based on complementary skills. The network aims to strengthen, assist, and extend market prospects for artisans. worked with almost 100 disadvantageous organizations
7. S. Sundaravadivel and Company
Founded: 1964
Headquarters: Tamil Nadu, Kumbakonam
A wide variety of handicrafts made out of pure silver, gold, silver, bronze, and brass were created by S. Sundaravadivel and Company, a pioneer in the industry. Moolavar statues, wood vahanam, temple jewelry, antique brass lamps, pooja supplies, and paintings for both temple and domestic pooja are among its products.
In addition, the business produces handicrafts on demand for temples, businesses, and hotels. The company's manufacturing facilities and office are located in Kumbakonam Ho, a well-known area. Additionally, it engages in the wholesale distribution of cutlery, hotel and bar supplies, and glass products.
They have all types of Hindu temples' required brass, copper, and stainless steel puja items on hand. Additionally, according to our customers' confirmed orders, they create puja products in Pure Silver and Pure Gold. They will handle all kinds of special requests for sheet work, casting, molding, and dye. All challenging special orders from businesses, institutions, and temples shall be honored.
8. The India Craft House
Founded: 2013
Headquarters: Gurgaon, Haryana
A social venture called The India Craft Center focuses primarily on assisting and building a platform for Indian craftspeople. The business operates on an inventory-based basis, purchasing goods directly from artisans rather than acting as a marketplace.
In an effort to improve its market position and attract a larger audience, it engages in alliances and partnerships with businesses, craftsmen, non-governmental organizations (NGOs), and locally brewed bodies. In addition, the company offers customized handicraft products for weddings, corporate gifts, and home decor via its online website.
This website offers a wide variety of handmade products in India's many states. The products all incorporate classic artistic techniques, giving them a celestial and exquisite aspect. The website appears to be a creative reflection of India's variety.
Choose the items from the website if you want to add an exotic touch to your look or home. Since the items are categorized for your convenience, browsing is simple. Choose your favorite product, place an order, and enjoy browsing by craft, object, or state!
9. Tjori
Founded: 2013
Headquarters: Delhi
A clothing company called Tjori specializes in creating and dispensing fusion-based fashion goods. The business typically uses natural, ethical raw resources procured directly from weavers. It has worked closely with manufacturers, suppliers, craftspeople, and artisans to enhance and preserve the traditional way of life in India. Additionally, the business places a lot of emphasis on developing environmentally friendly and sustainable products. Its product line includes ethnic clothing, skin care items, cooking, home accents, and household and bedroom accessories, all of which are sold internationally via the company's website.
Tjori is an inter, artisanal ethnic company that offers products for the home, mother and child, wellness, and multiple other markets online. Today, Tjori's collection receives contributions from around 500 artists and craftspeople.
Tjori got its start on a little whiteboard with a lot of brand foresight, a chance that was investigated because there was little awareness of traditional Indian crafts on a worldwide scale. Mansi's resources of Rs 10 lakh were used to launch the business, which currently generates Rs 50 crore in revenue annually. Tjori now provides services to 195 countries through its website and digital marketing.
10. U.P. Handicrafts Development & Marketing Corp.
Founded: 1966
Headquarters: Lucknow, Uttar Pradesh
U.P.Handicrafts Development & Marketing Corporations Company limited is a handicrafts chamber principally involved in tanning and treating leather. Metal, timber, leather, carpet, ceramic, marble, silk, leather, jewelry, bones, glass beads, Patri, screen printing, chikankari, and zardozi are the main categories of its product line. Its main goal is to market and sell handicrafts made by Uttar Pradesh artisans. The company often markets its goods through Gangotri Emporia, a physical retail outlet located in key cities across the nation, including Delhi, New Delhi, Bombay, Gujarat, Lucknow, Kanpur, Nagpur, and Kolkata.
The Corporation was created as a government company under the Companies Act of 1956 on January 20, 1966. The Board of Directors, composed of individuals the State Government chooses, sets corporate policy.
The Managing Director is granted administrative, commercial, and financial authority. With the aid of administrative and ministerial employees at the Corporation's main office and in the field, the Managing Director carries out the Corporation's activities and implements its policies.
The Corporation's main goal was to promote exports from the State of Uttar Pradesh. The functions related to export promotion are presently carried out by the Export Promotion Bureau of U.P.U.P., which was established in 1999. The aim of the U.P.U.P. Handicrafts Marketing and Development Corp Ltd (U.P.U.P. Crafts DEVELOPMENT AND Promotion CORPORATIONprimary ) is to sell and promote handicraft products made by State artisans.
The Corporation has built U.P.Craft-Mart in Noida's A-161 Sector-136 to give handicraft exporters and makers a place to market and advertise their goods. Twenty showrooms have been constructed in the Craft-Mart and will be leased on a long-term basis to handicraft producers and exporters under set terms and conditions. The Craft-Mart has 16 stalls accessible for temporary exhibitions in addition to showrooms. In the Craft-Mart, there is room for a food court.
The U.P.Crafts DEVELOPMENT & Market Corp carry out the developmental plans authorized by the Development Authority (Handicrafts), the Government of India, including holding national exhibits that provide artisans a chance to sell their wares directly to the public.
Additionally, the U.P.U.P. Handicrafts Marketing and Development Corporation exhibits its products at international exhibitions to attract export orders.
Why opt for homemade?
Thankfully, more and more consumers are beginning to understand the difference between handcrafted and machine-made goods. Its form, originality, and shape make a distinction. Majorly, because of the minor human flaws that are absent in goods manufactured by machines, each piece made by hand is unique. India, a country with a vast array of cultural traditions, is home to outstanding artistic masterpieces in the shape of handicrafts.
You no longer have to leave your house to find the ideal superb handmade craft. Due to the growing demand for handicrafts, more internet shops are now selling them throughout India and the rest of the world. So let's check out some of the top Indian online handicraft retailers!
edited and proofread by nikita sharma