Trends
Reduced 30% in a year, international freight prices are good news for exporters.
International freight prices falling by almost 30% from April to October 2022 compared to the previous year, India Inc. is expected to experience a reduction in logistics expenses. Freight rates skyrocketed up to 200% last year, substantially impacting trade and the revenues of businesses in a variety of industries, including engineering, auto components, pharma, and medical equipment.
In October 2021, a severe worldwide shipping container shortage effectively ground the industry to a halt. But as of October 2022, the pattern has changed. A weaker demand and an excess supply are indicated by the falling container price rates. Global headwinds, a decline in exports, and general low demand are all being blamed for the decline.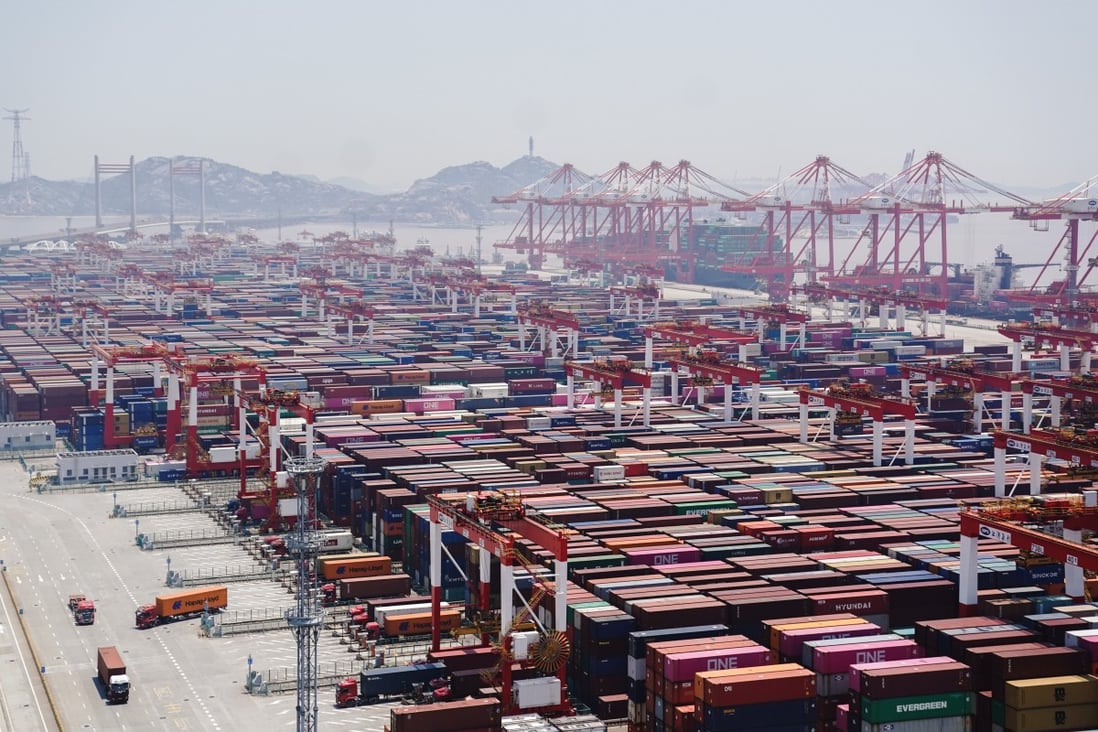 According to official data released on November 15, India's exports dropped 16.6% in October to $29.8 billion, with a sharp decline in gems and jewelry, engineering products, chemicals, and pharmaceuticals. In India's largest ports, like Mundra and Nhava Sheva, container prices have been steadily declining over the past six months. According to data gathered by TOI from the online container logistics platform Container xChange, the average container price in India fell over 16% year over year in October to $3,363, and the decline for the period from January to October 2022 is over 22%.
"India has fared better than many other nations in surviving the escalating global upheavals. However, the Indian shipping industry is currently experiencing significant market and container imbalances as a result of the knock-on effects of disruptions over the past two years. Due to low demand and high inventories, businesses have slowed ordering (and carriers have cancelled sailings); however, demand will pick up once these inventories run out.
A deteriorating demand and a surplus are shown by the dropping rates of container pricing (of containers). According to Christian Roeloffs, co-founder and CEO of Container xChange, "the greater this difference, the cheaper the container rates and costs."
According to Maulesh Desai, director of CareEdge Ratings, the dry bulk and container freight prices decline has mostly benefited the steel, automotive, and pharmaceutical industries. "For these organisations, CareEdge Ratings anticipates a freight cost reduction of 18–20%. Due to the global economic slowdown, the benefits of lower freight costs will be lost in the engineering and textile sectors "said he. However, compared to pre-pandemic levels, average container prices are still 2-3 times higher. When compared to $1,675 in June 2020, the average container price in June 2022 increased by almost three times.
According to Container xChange, the Russia-Ukraine war, the government's high export taxes on steel (20%) and rice (15%), and these export taxes are all causing delays in international shipping. Both air freight and ship freight have decreased by about 30% year over year, according to Manish Shah of logistics service provider Magnum Cargo.
According to Container xChange, the Russia-Ukraine war, the government's high export taxes on steel (20%) and rice (15%), and these export taxes are all causing delays in international shipping. Both air freight and ship freight have decreased by around 30% year over year, according to Manish Shah of logistics service provider Magnum Cargo.
When new container ships enter the waters next year, Chinese freight firms worry that prices will continue to drop. According to carriers at a significant trade show in Shanghai, ocean shipping prices for products leaving China are set to decrease next year when new container boats take to the seas. From the record-breaking highs they reached during the pandemic, freight rates have fallen by as much as 90% in the past year and are predicted to stabilize soon.
In each of the upcoming two years, freight operators will receive more than 200 new ships. 2.34 million 20-foot equivalent units (TEUs) worth of vessels will be delivered in 2023, and 2.83 million more TEUs will be added in 2024. According to Kevin Gao, senior sales manager with Hapag-Lloyd (China) Shipping, a participant in the China International Import Expo, "the shipping industry is wary of a further drop [in shipping rates]." "Delivery of new vessels will likely make an overcapacity problem worse."
Some of the cargo operators present at the CIIE, the largest import trade show in the world, are banking on the rise in trade volume if China moves past its strained relationship with the West and increases its purchases of foreign goods. According to Simon Sun, general manager of Pacific International Lines' Shanghai branch, the Belt and Road Initiative, which was launched by President Xi Jinping in 2013 to strengthen China's trade relations with 65 nations, is increasing demand for machinery and equipment like solar panels abroad.
As freight rates are under pressure from the increased capacity, this may assist to support them. In the upcoming months, "we anticipate shipping rates [for containers] to remain stable," he said. The current situation is acceptable, and ocean carriers ought to be able to continue operating profitably. The Singaporean carrier is utilizing the CIIE, which closes on Thursday, to raise brand awareness, cultivate new clientele, and boost sales.
According to statistics from Freightos, a worldwide freight booking website, the cost of transporting a 20-foot equivalent container from Asia to the US west coast was $2,479 last week, down 87% from the same period in 2021. China was the first major economy to emerge from the coronavirus lockdown in June 2020, quickly reclaiming its position as the world's factory and producing at full speed to satisfy pent-up global demand.
However, a lack of containers at significant ports throughout the globe was giving exporters a headache. They were forced to choose between paying thousands of dollars more to reserve shipping space right away and waiting weeks for their cargo to be delivered. A number of exporters competed for available container slots in August 2021, when ocean shipping was at its busiest, with Chinese-made goods headed for the US and Europe in time for Christmas. These exporters were willing to pay up to 10 times the usual freight rates to ship their goods abroad.
Even though their cost has significantly decreased, it is still roughly double what it was prior to the Covid-19 pandemic. China's trade with other nations continues to be the biggest source of worry, according to Xiong Hao, assistant general manager at Shanghai Jump International Shipping. In order to keep the rates stable, "shippers are stepping up their efforts to entice more cargo owners, and they also need to prevent a vicious price war."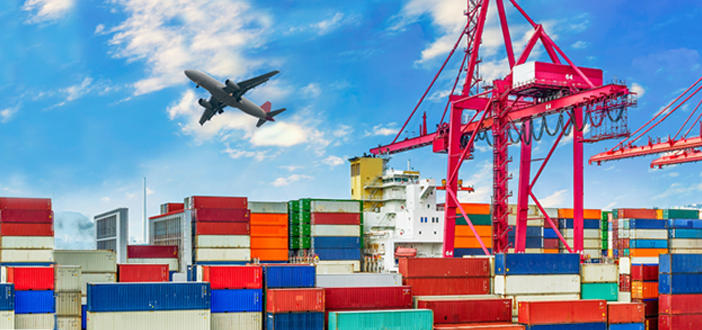 If shipping rates decline, Sun said, carriers would need to practise sound cost management, which includes effective fuel usage. The CIIE, which opened in 2018 to support Chinese companies' purchases of foreign goods and show the nation's willingness to open up its enormous market, is home to about 3,000 exhibitors showcasing their products and services.
Edited by Prakriti Arora