Trends
Amazon to lay off 1,000 Indian employees
According to individuals familiar with the situation, e-commerce giant Amazon plans to cut over 1,000 jobs in India as part of its global retrenchment push. The corporation has previously stated that it will eliminate around 18,000 positions globally due to deteriorating economic conditions. In India, the worldwide downsizing effort would affect about 1,000 workers.
The majority of the affected workers will be involved in several pilot projects in fields including kirana, MSMEs, and other retail goods and services. Since many of them fail, they are shut down, and the personnel that worked on them are either redeployed or moved on.
Around 100,000 Amazon employees work in India, so the change will hardly affect 1% of the workforce there. In a blog post published on Thursday, Amazon CEO Andy Jassy told staff members of the company's intention to remove 18,000 positions globally. On December 31, 2021, Amazon had about 1.6 million full- and part-time employees.
"We aim to cut a little over 18,000 positions between the reductions we announced in November and the ones we're releasing today. Although several teams are affected, the majority of the roles that are being eliminated are in our Amazon Stores and PXT organizations, according to Jassy. An Amazon India spokesman who was contacted declined to comment on the report.
Due to the present economic slowdown, Amazon India has also been cutting back on several items and departments in India. Amazon ended its meal delivery business in December 2022, a little over two years after it began. In May 2020, Amazon began offering meal delivery services in some areas of Bengaluru before expanding to the entire city. Despite this, the company did not actively sell or promote the platform.
Amazon has previously assured its restaurant partners that it would fulfill all of its financial and other contractual commitments. Up to January 31, 2023, eating places could have get admission to to all Amazon equipment and reports. Amazon will also offer help for any compliance-related difficulties up until March 31.
Along with its food delivery service, Amazon shut down its edtech portal in India in November 2022, which helped students study for competitive examinations. The business had previously stated that it would start winding down the unit gradually in August 2023 and would start initiating a full return of the payments it had collected from students in the current batch.
Amazon has previously stated that it remains dedicated to the Indian market and will keep investing in B2B services like Amazon Business, as well as food, smartphones, consumer electronics, fashion, and cosmetics. Amazon has failed to turn a profit in India after investing $6.5 billion there over the past eight years, with negative EBITDA margins of 5–10%. Recent layoffs on other internet sites, like Twitter and Meta, have affected thousands of people worldwide.
In only 5 days, tech layoffs in January exceeded those in December.
For thousands of computer professionals around the world, the New Year has already started on a sombre note as multinational corporations have already let go of more staff in the first five days of January than they did in the whole month of December 2022.
Data from the tracking website Layoffs Tracker shows that tech organisations around the world have already declared layoffs that would affect 28,096 people until the fifth of the month. This is 17,074 more layoffs than were reported in December, a 64.5 percent increase.
More than half of the figures to date come from Amazon, which last week announced layoffs affecting up to 18,000 people. The decision was made to priorities "what matters most to consumers and the long-term health" of Amazon, according to a statement from the company's CEO, Andy Jassy.
Another industry leader in technology, Salesforce, has disclosed its intentions to fire thousands of employees. The business said in a regulatory filing that it intends to reduce 10% of its 80,000-person workforce (around 10,000 workers will be laid off).
"I've been considering how we got to this point a lot. In a message to staff, co-CEO of Salesforce Marc Benioff wrote, "I take responsibility for this economic slump we're currently facing." As our revenue increased through the epidemic, we employed too many people. According to data from Layoffs Tracker, 1,168 businesses laid off 2,43,468 employees in CY 2022. The most layoffs occurred in November 2022, when a total of 71,416 workers from 204 organisations lost their employment.
Meta, which announced plans to lay off 11,000 employees in November, had the most layoffs in 2022.HP followed the social media juggernaut by announcing that it would be laying off 6,000 staff members worldwide. The largest layoff announced in 2022 among firms with headquarters outside of the United States was at Getir, a Turkish app-based grocery and courier delivery service.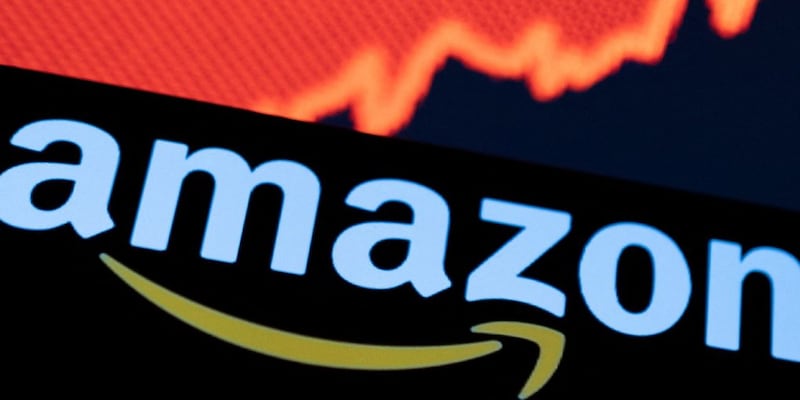 The startup with headquarters in Istanbul fired 4,480 workers, or 14% of its staff. The CEO of the Indian edtech company Unacademy, Gaurav Munjal, tweeted in November that "2023 will be worse than 2022 for Tech." This is what I continue to hear. That tweet seems prophetic, given the headcount carnage in the first week of the year.
World economic problems
The most significant layoffs in the history of these firms occurred recently. For IT behemoths who see India as a major growth engine, they have sparked a debate about how long this dark period will last. The feasibility of unicorn business models and a tech crisis are also topics of worry.
As a result, many start-ups' values are under pressure, and several firms have declared layoffs while restructuring. "During the pandemic, there was an enormous ramp-up in these large IT businesses, which underwent an aggressive hiring period."
Things did not turn out as planned, as per source was informed by Shrijay Sheth, co-founder of LegalWiz.in, which offers legal and compliance services to Indian digital start-ups. Sheth made the point that businesses now had to pay more for the money they borrowed for expansions due to the hike in interest rates.
What about labour rights?
Many people are seeking other means of assistance, even while some laid-off workers have received medical coverage to help them get through these difficult times or small advantages like career support and paid time off (PTO). The majority of IT industry experts are reluctant to join trade unions because they worry that management would retaliate.
If they do join, they are frequently compelled to leave, and their future employment chances may be jeopardized. Employees could feel alone and afraid in such a situation, and they might finally give in to the demands of their employer.
When approached, representatives of the National Association of Software and Service Companies (NASSCOM), the leading trade organisation for the Indian IT sector, declined to comment on this issue.
According to Pavan Duggal, a cybersecurity law specialist, "With Indians being laid off by huge IT companies, they are now being left without redress because most of their jobs are based on contractual duties, giving the businesses the right to fire their employees. 
edited and proofread by nikita sharma