Trends
Centre's orders on travel, oxygen stock: Here are the Covid developments you need to know today
Centre's Orders on travel and oxygen stock: Here are the Covid updates you need to know today. Experts have noted that the situation in India is currently markedly different from that in China, because most people in India have natural immunity from previous infections and have also been vaccinated.
As China's Covid-19 crisis worsens, the Centre has mandated RT-PCR tests for visitors from certain countries.
This comes just days after the government said there were "no changes with regard to aviation in the country as of now," while urging people to wear mainly masks in public places and get Covid vaccine booster doses.
Here are the new measures announced by the government to avert a possible Covid wave.
Centre's Order: Some travellers will be subjected to RT-PCR tests.
Union Health Minister Mansukh Mandaviya announced on Saturday that RT-PCR tests would be made mandatory for passengers entering India from China, Japan, South Korea, Hong Kong, and Thailand.
Passengers from these countries will be subjected to thermal screening at airports, and those who test positive for Covid or have a fever will be quarantined.
Mandaviya told reporters in Gandhinagar that passengers from these countries must complete the 'Air Suvidha' form to declare their health status mainly.
The Air Suvidha portal was also launched in August 2020, and international passengers were required to submit details about their journey as well as their Covid vaccination or testing status. The pre-arrival self-registration portal also allowed authorities to determine whether a visitor was coming from a high-risk area. The requirement to fill this out was removed in November.
"A Covid-19 advisory was issued yesterday. People are made aware through newspaper advertisements. "In Parliament, I made a current statement in which I urged people to use masks, maintain social distance, and follow COVID-appropriate behaviour in order to save India from the new BF.7 variant of the virus in the future," Mandaviya was quoted as saying by PTI.
Furthermore, as reported by PTI, the Health Ministry has requested that the Civil Aviation Ministry conduct random testing at airports of 2% of passengers arriving on each international flight beginning Saturday, in order to reduce the risk of a new variant of the coronavirus entering the country.
The Centre requests that states ensure the availability of oxygen. With the second wave of Covid-19 causing an oxygen crisis in some areas of the country, the Centre urged states and union territories on Saturday to ensure the availability of Liquid Medical Oxygen, an adequate inventory of cylinders, and functional life support equipment such as ventilators in hospitals.
According to PTI, the health ministry has asked states and UTs to ensure that PSA oxygen generating plants are kept fully operational and that regular mock drills are also conducted on them.
In a letter to all states and UTs, Health Ministry Additional Secretary Manohar Agnani stated that the operationalization and maintenance of these medical infrastructure is critical to meet any eventuality, despite the fact that the number of cases in the country is currently low.
"The availability of Liquid Medical Oxygen (LMO) in the health facilities and uninterrupted supply chain for their refilling should be ensured. "Adequate inventory of oxygen cylinders, backup stocks, and a robust refilling system are maintained," according to the letter, as reported by PTI.
The letter stated that oxygen control rooms should be revitalised in order to resolve oxygen-related issues and challenges as soon as possible.
Sequencing the genome to look for new variants
On Tuesday, the Centre directed all states and UTs to sequence all positive Covid samples on a daily basis to look for potential new variants.
In a letter, Union Health Secretary Rajesh Bhushan said, "In view of the sudden spurt of cases being witnessed in Japan, United States of America, Republic of Korea, Brazil and China, it is essential to gear up the whole genome sequencing of positive case samples to track the variants through Indian SARS-CoV-2 Genomics Consortium (INSACOG) network. Such an exercise will allow for the timely detection of newer variants, if any, circulating in the country, as well as the implementation of necessary public health measures."
China's Covid situation
As Covid cases spread, hospitals and mortuaries in parts of China are becoming overburdened, according to the Associated Press on Saturday.
According to the Associated Press, while the Chinese government has reported only seven Covid deaths since Zero Covid restrictions were lifted on December 7, the number is likely to be underestimated.
"On Tuesday, a Chinese health official stated that China only counts pneumonia or respiratory failure deaths in its official COVID-19 death toll. Experts predict between a million and two million deaths in China next year, and the World Health Organization has warned that Beijing's method of counting will "underestimate the true death toll," according to the Associated Press.
Experts have noted that the situation in India is currently markedly different from that in China, because most people in India have natural immunity from previous infections and have also been vaccinated.
With 30,256 people testing positive for coronavirus infection, India's total number of COVID-19 cases rose to 3,34,78,419, while active cases fell to 3,18,181, the lowest in 183 days, according to data updated on Monday by the Union Health Ministry.
According to data updated at 8 a.m., the death toll has risen to 4,45,133, with 295 more fatalities.
The number of active cases has dropped to 3,18,181, accounting for 0.95 percent of total infections, the lowest since March 2020, according to the health ministry, while the national COVID-19 recovery rate has been recorded at 97.72 percent.
On Monday, India's COVID-19 vaccination coverage surpassed the 81-crore mark (81,73,95,763). Out of 81,73,95,763, 64.8% (60,88,10,164) of the eligible population received the first dose of COVID-19 vaccination, and 22.2% (20,85,85,599) received the second dose.
The Pfizer Covid-19 shot boosts antibodies in children aged 5 to 11.
In a large-scale trial, Pfizer Inc. and partner BioNTech SE found that their Covid-19 vaccine was safe and produced strong antibody responses in children aged 5 to 11, findings that could pave the way for grade-school children to be vaccinated within months.
The long-awaited findings provide one of the first glimpses into how well a Covid vaccine might work for younger children. In the United States, where a new school year has begun just as the delta variant is fueling a surge in cases, pressure to immunise children has been increasing.
Two shots of a 10 microgram dose – one-third of the adult shot – produced antibody levels comparable to those seen in a trial of 16-to-25-year-olds who received the adult dose, according to the companies, with similar side effects.
'Vaccination is underway…let the government decide': The Supreme Court rejects a petition to reopen schools.
The Supreme Court turned down a petition on Monday seeking the reopening of schools that had been closed across the country due to the Covid-19 crisis, saying it is a complex issue that should be handled by the government.
"These issues are extremely complicated. "We don't think we should enter here on judicial mandates," a bench of Justices D Y Chandrachud and B V Nagarathna said, allowing the petitioner, a class 12 student from Delhi, to withdraw the plea.
The bench directed the counsel to advise his client to prioritise his studies. The vaccination certificate of a BJP booth level leader in this city incorrectly shows that he has received five doses of the coronavirus vaccine and is scheduled for the sixth, prompting officials to accuse him of "mischief" and conspiracy.
The case was reported from the district's Sardhana area after Rampal Singh (73), who claims to be the BJP president of booth no. 79 and a member of the Hindu Yuva Vahini, downloaded his vaccination certificate.
According to the certificate, he has received five doses of the coronavirus vaccine, with a sixth dose scheduled. He accused the health department of negligence and filed a complaint, prompting officials to launch an investigation.
'Offensive,"smacks of racism,' say Tharoor and Ramesh of the United Kingdom's new Covid travel policy for India.
Senior Congress leaders Shashi Tharoor and Jairam Ramesh spoke out on Monday against the UK government's decision to classify people who have been vaccinated in India, Africa, South America, and other countries as unvaccinated and subject them to a 10-day quarantine.
Thiruvananthapuram Lok Sabha MP Shashi Tharoor has cancelled a debate at Cambridge Union and withdrawn from events marking the launch of his book "The Battle of Belonging" in the United Kingdom.
Rajya Sabha Congress MP Jairam Ramesh too termed the country's new travel policy "absolutely bizarre".
Mansukh Mandaviya: We will resume exporting Covid-19 vaccines in October. Mansukh Mandaviya, Union Minister of Health and Family Welfare, announced on Monday that India, the world's leading vaccine manufacturer, will resume exporting Covid-19 vaccine doses in October of this year.
Mandaviya added on Monday that Vaccine Maitri, India's initiative to provide Covid vaccines to countries around the world, will resume in the fourth quarter of this year, beginning in October. He added that decision to resume vaccine exports has been taken "in order to fulfil the commitment of India towards COVAX, in line with our motto Vasudhaiva Kutumbakam".
Mandaviya went on to say that the excess vaccine supply will be used to fulfil India's commitment to the world in fighting Covid-19 together.
When Covid-19 stole their smell, these experts suffered greatly?
Anosmia, or also the partial or complete loss of one's sense of smell, has become a telltale sign of Covid-19 for millions of people worldwide. Sommeliers, perfumers, oenologists, and others rely on their sense of smell to identify things like subtle citrus notes in a perfume or the bouquet of a mature Bordeaux.
When Covid-19 takes that away, the fear of career-ending consequences can be especially gripping, making anosmia a difficult, if not taboo, subject to discuss.
Fears that Covid-19 will derail careers are especially acute in the highly competitive world of perfumery, where perfumers — known as "noses" in France — work for months or even years with evaluators to select and dose the chemical components of a fragrance.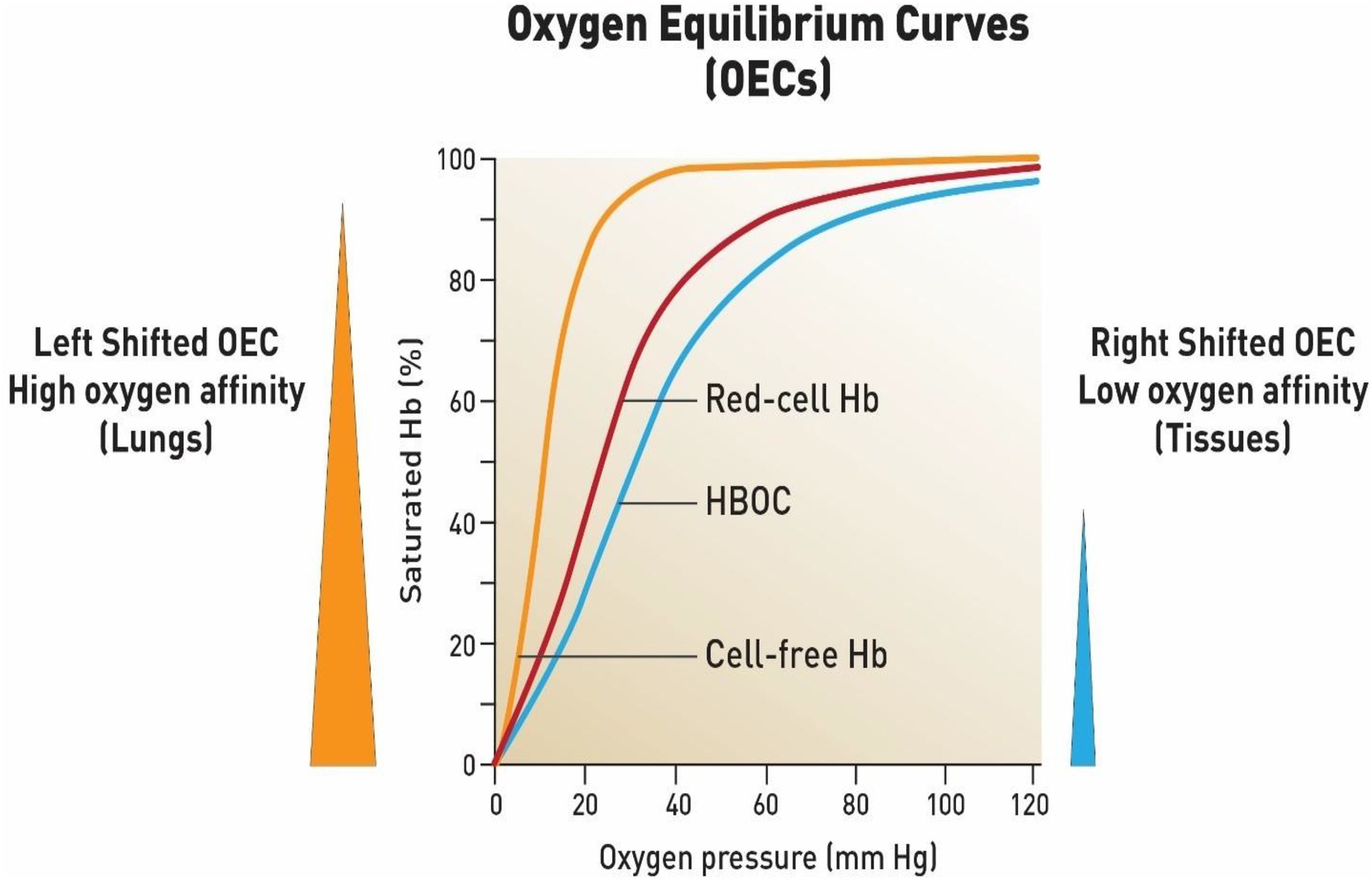 Cambodian bat researchers are on a mission to find the source of COVID-19. Researchers are collecting bat samples in northern Cambodia in order to better understand the coronavirus pandemic, returning to a region where a very similar virus was discovered in the animals a decade ago.
Two horseshoe bat samples were collected in Stung Treng province near Laos in 2010 and stored in freezers at the Institut Pasteur du Cambodge (IPC) in Phnom Penh.
Last year, tests revealed that they were infected with a coronavirus, which has killed over 4.6 million people worldwide. For a week, an eight-member IPC research team has been collecting bat samples and logging their species, sex, age, and other details. In the Philippines, similar research is being conducted.
edited and proofread by nikita sharma