Trends
Challenges loom for the nation's largest airline, IndiGo, in the competitive skies
It is the biggest airline in the nation and has long dominated the skies of India. However, IndiGo is feeling the pressure from competition as the aviation industry slowly returns to normal following two years of pandemic-related carnage, which has been exacerbated by employee issues, changes in senior management, and a fleet diversification.
Analysts claim that IndiGo is currently dealing with staff departing for better opportunities, slippages in on-time performance (OTP), and a few technological hiccups that are harming its reputation, just as it was able to get beyond a public conflict amongst its promoters.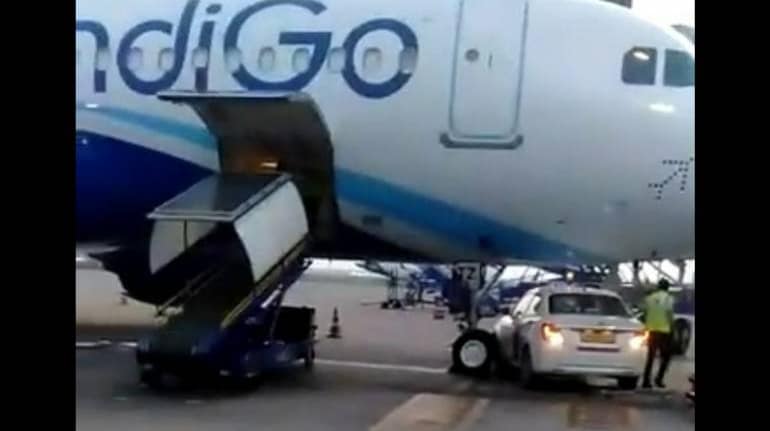 With more than 1,600 daily flights and 279 aircraft, IndiGo had a 57.7% share of the domestic market in September. However, in recent months, the OTP has declined, falling to 84.1% in September from 90.1% in April of this year. Prior to the pandemic in February 2020, the airline held a 48% market share. In January 2024, Ronojoy Dutta's term as CEO of IndiGo was about to expire, just as the Indian skies were opening up and aviation traffic was increasing. Currently, CEO Pieter Elbers is in charge.
Although there hasn't been any official word on attrition at the low-cost carrier, insiders claim that a lot of staff members are leaving, particularly when opportunities arise as the global aviation industry begins to recover from the epidemic. The airline has created a strong culture of managing personnel to support expansion, growth, and succession planning, according to a spokeswoman for IndiGo about HR policy.
"We have started rehiring for positions in a variety of corporate activities, including airport operations, customer service, and security, as well as digital, IT, finance, HR, and sales. Additionally, we have brought back all of our workers' pay to their pre-COVID levels "added the spokesperson. At the end of March 2022, IndiGo employed 26,164 permanent personnel, including 3,791 pilots and 6,398 cabin staff.
Discontent among certain airline employees surfaced in July as a result of a huge number of crew members reporting sick, which caused significant aircraft delays. The airline has reduced pilot wages by up to 30% during the epidemic.
An employee claimed that while the carrier's revenue model and growth objectives are sound, appropriate and transparent application of the policies is still required. Since there are greater chances with the recovery in the aviation business, many individuals are leaving the airline, especially from the support teams, the employee added on the condition of anonymity.
The carrier's workforce decreased to 23,711 employees in fiscal 2020–21, a period when the pandemic had a substantial impact on the aviation industry. There were 27,812 people counted in 2019–20.
The airline's permanent staff turnover rate increased significantly from 14.30 percent in the previous fiscal year to 15.98 percent in 2021–22 from 22.9% in 2020–21. Due to rising fuel prices and foreign exchange losses, the airline's loss for the September quarter increased to Rs 1,583.34 crore.
IndiGo has had great positions for the past three to four years with minimal competition. Additionally, since more planes are flying and there is more air traffic, the industry as a whole is having OTP problems. An aviation industry observer said that OTP affects all airlines, but it is more apparent when one player has extremely extensive operations. According to official statistics, out of the more than 1.03 crore passengers flown by domestic airlines in September, 59.72 lakh were transported by IndiGo.
According to a second aviation industry analyst, IndiGo has evolved from a point-to-point provider to a network provider, which comes with its own set of difficulties including waiting for connecting passengers and luggage. In certain cases, such as in Delhi or Mumbai, this had to be done across several terminals, which had an additional influence on the timeframes and was out of the carrier's control. The expert believed that this also had a negative impact on OTP.
The skies are growing more competitive for IndiGo now that Air India is planning to combine its low-cost airlines, Air India Express and AirAsia India, into a single company and Akasa Air is also operating. Jet Airways' relaunch will increase the level of competitiveness.
Regarding competition, the airline spokesman stated that as India ramps up capabilities and capacity in infrastructure and services, it would continue to grow as one of the greatest civil aviation markets in the world. "At the moment, IndiGo operates 1600+ flights per day, holds over 50% of the domestic market share, and has expanded its network to include 11 new domestic locations while aiming to increase its share of international operations.
The spokesman stated, "We will continue to grow our domestic and global network and will improve engagement with our passengers to better their travel experience and provide them with unrivaled services with maximum connection and On-Time Performance. Additionally, there have been recent instances of misbehavior by IndiGo employees.
In May, the then-CEO of IndiGo Ronojoy Dutta expressed sorrow for an incident that occurred at the Ranchi airport, when a youngster with special needs was denied boarding because he was "in a state of terror."
According to the employee who was previously cited, many employees were forced to quit after the epidemic, and now there are worries about job security, which weren't present before the pandemic. There is also a lingering effect from the conflict between the two founders of IndiGo, Rahul Bhatia and Rakesh Gangwal, which became public in 2019. Gangwal and his wife sold a 2.74 percent share in the airline for Rs 2,005 crore on September 8. Gangwal announced his resignation from the board of InterGlobe Aviation, the company that owns IndiGo, in February 2022. He also stated that he would progressively lower his investment over the next five years.
The top management has also seen several changes.
An ex-employee of IndiGo who held a senior position claimed that the company had two strong pillars in Rahul Bhatia and Rakesh Gangwal, but that when a power struggle between them occurred, the entire management structure of IndiGo was negatively impacted.
At the same time, the coronavirus pandemic also occurred. Despite IndiGo's highly huge and complicated operation, CAPA India's CEO Kapil Kaul stated he did not find anything concerning. "However, if safety hazards are emerging, industry-wide safety supervision and surveillance must be enhanced. An institutional approach to safety is required."
He claims that while there is still order at IndiGo, the safety-related engine difficulties have stabilized, and they are now dealing with the effects of supply chain disruption. Recently, among other things, a Bengaluru-bound IndiGo flight's engine caught fire at the Delhi airport. The incident is being investigated by aviation regulator DGCA. Captain Ranganathan, an expert and veteran of the aviation sector, claimed that while IndiGo operates rather safely, there appears to be a risk associated with growing in size.
The firm has been giving investors significant returns in the area of stocks. The stock, which debuted on the market on November 10, 2015, has increased by around 103% on the BSE until the end of October this year. However, the performance has been lackluster thus far this year. Even though the benchmark BSE 30-share Sensex rose 4.27 percent during the same period, the company's share price has fallen by around 12 percent as of October 31, 2022.
However, the performance has been lackluster thus far this year. Even though the benchmark BSE 30-share Sensex rose 4.27 percent during the same period, the company's share price has fallen by around 12 percent as of October 31, 2022. A number of airlines, notably Jet Airways and Kingfisher Airlines, have gone out of business during IndiGo's more than 16-year journey, which began in August 2006.