Trends
Who All Funded Elon Musk's Latest Twitter Takeover?
Elon Musk pledged debt and $46.5 billion in equity financing for the purchase, which would cover the purchase price and $44 billion in closing costs
Elon Musk completed an announced $44 billion deal to take Twitter Inc private in April, possessing one of the most powerful and influential social media platforms by instantly firing top managers. Several equity investors such as Sequoia Capital, Binance, and the Qatar Investment Authority, which controls Qatar's sovereign wealth fund, Qatar Holding, have pledged to help the billionaire fund his $44 billion acquisition of Twitter Inc.
"The bird is freed," he wrote on Twitter, a deceptive locus to his wish for the platform to place fewer limitations on the posts. However, Elon Musk has provided few details on how he intends to achieve his goals. Musk re-established the agreement this month after previously trying to walk away from it. Musk has expressed excitement about the Twitter acquisition, but he and his co-investors are overpaying.
Who All Funded Elon Musk's Takeover?
Musk pledged debt and $46.5 billion in equity financing for the purchase, which would cover the purchase price and $44 billion in closing costs. Musk's $33.5 billion capital commitment included his $4 billion stake in Twitter and the $7.1 billion he raised from equity investors such as Alwaleed bin Talal – the Saudi Prince, and Oracle co-founder Larry Ellison. With Morgan Stanley alone contributing US$3.5 billion approximately to the deal, ​​Morgan Stanley, Bank of America, BNP Paribas, Barclays, Mizuho, and MUFG provided US$13 billion in loans.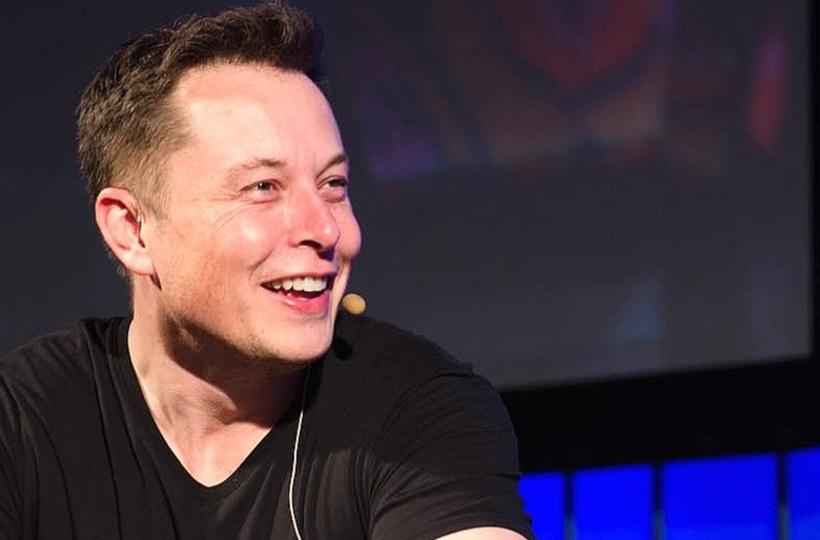 According to a report in the Wall Street Journal, Twitter will have to recompense more than $1 billion annually in interest payments after the takeover. Over the past five years, Twitter has reported annual earnings excluding depreciation, taxes, interest, and amortization of $700 million approximately.
Sequence Of Events In Elon Musk's Takeover Of Twitter
May 12: A hiring freeze comes into effect and key executives leave CEO Agrawal announces hiring freeze and further cost-cutting efforts amid acquisition uncertainty. Two top Twitter leaders also left: Kayvon Beykpour, head of consumer product, and Bruce Falck, head of revenue product. " The company is halting hiring and may cancel remaining offers", according to an internal report by sources.
The company also deducts costs such as consulting, travel, and marketing. Parag Agrawal says global events including the war between Russia and Ukraine and the supply chain crisis, have hurt Twitter's business, but there are no plans to cut jobs across the board yet.
May 13: Musk hits the brakes as bots emerge as deal breakers, Musk tweets, "Twitter deal temporarily suspended pending details supporting calculation that spam/fake accounts represent less than 5% of users." This causes the Twitter stock to plummet. Hours later, Elon Musk tweeted that he was still committed to the purchase and is awaiting confirmation that fake accounts on the social media platform account for less than 5% of its users.
May 16: Elon Musk and Agrawal made the announcement on Twitter. Parag Agrawal said that tracking fake accounts were tricky because some are real people even though they look like spam, and vice versa. 
May 17: Musk threatened to withdraw. Elon Musk said that he won't go ahead with his takeover plan unless the social media giant can attest that bots make up less than 5% of the platform's operators. The comment fueled speculation that Musk may be looking to lower the price. But Twitter's board said that it plans to push through the $44 billion deal and that directors have already voted unanimously to recommend that shareholders approve Musk's offer of $54.20 a share.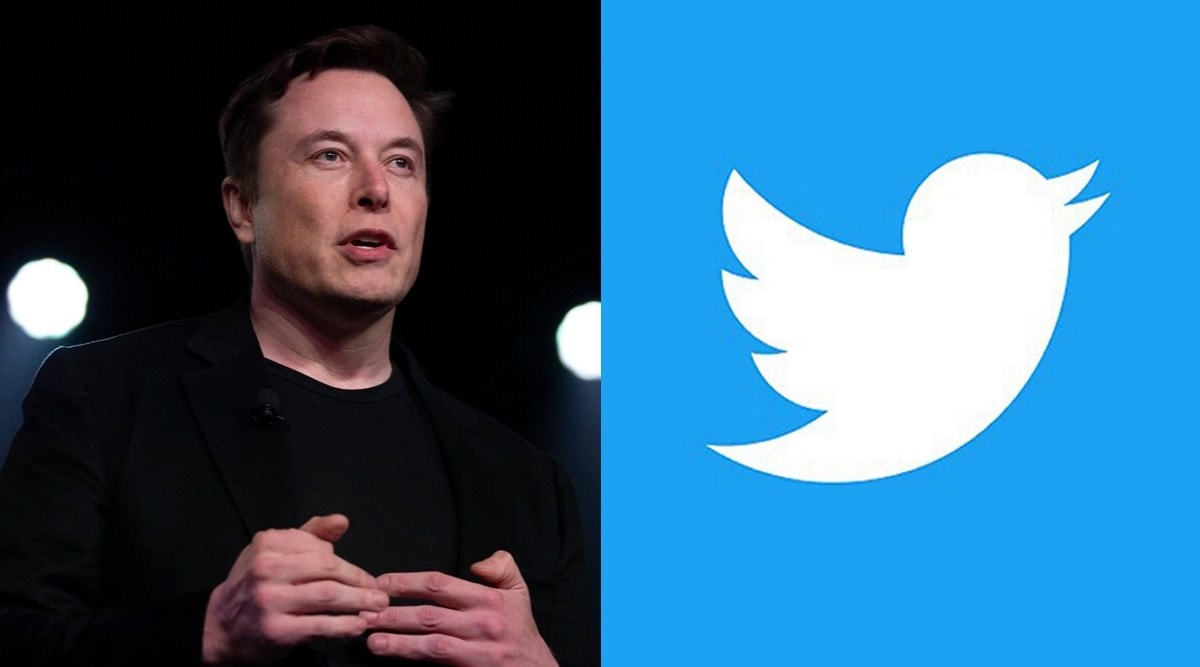 If the deal falls apart due to funding issues, Elon Musk would have to pay a breakup fee of $1 billion, but he can't leave for any reason. According to a securities filing, the agreement has a detailed performance facility that allows this social media platform to force Elon Musk to complete the seizure. This could mean that if the deal ends up in court, Twitter could secure an injunction binding Musk to complete the merger instead of receiving financial compensation for any breach of it.
July 8: Musk pulls out of the deal citing 'spamming bots' Musk backed out of the contract to purchase Twitter, saying in a supervisory filing that the firm had made misleading statements about the number of so-called spam bots on the service. He also said in a letter to Twitter that the company "failed to honor its contractual obligations" to provide information on how to assess how prevalent bots are on the social media service, and claims that Twitter was not operating in a normal manner.
July 12: Twitter filed a lawsuit to compel Elon Musk to complete the contract in Delaware Chancery Court. Elon Musk then sued Twitter, alleging that the company misled investors and the SEC and "frantically closed the floodgates of information in a desperate attempt to prevent Musk's parties." from revealing their fraud," according to a filing reviewed by Bloomberg.
September 29: As part of the lawsuit, which is set to go to trial in Delaware Chancery Court on October 17, the personal text messages of Elon Musk became public and revealed how the deal was made, including the first conversations with Dorsey.
There are also plenty of reports from industry insiders offering proposals on who should be the Chief Executive Officer. The name of Benchmark Capital's Bill Gurley was suggested by Investor Bill Lee. Steve Jurvetson Promotes Former Chief Commercial Officer of Uber Technologies Inc. Emil Michael. And investor Jason Calacanis writes: "Put me in the game trainer! CEO of Twitter is my dream job."
October 6: Delaware Chancery Judge Kathaleen St. J. McCormick agrees to stay the court proceedings to give both sides a chance to finalize the deal. A firm deadline for reaching an agreement is set for October 28 at 5 p.m., otherwise, the trial will continue in November.
October 27: With the court date looming, Musk finalizes the deal and takes over Twitter. His first act is to fire the managers who let him down, including CEO Agrawal.
As he tweets a plan to end account bans and charge for user verification, there are whispers of another wave of Twitter rejections. General Motors Co. pauses ads. Hollywood producer Shonda Rhimes tweets: "We are not holding back on what Elon has planned."
The deal was closed and ended Twitter's nine-year operation as a public firm. But with Elon Musk's self-confidence to shake up the firm's business model and cut jobs, the firing process started soon.
Other Investments By Elon Musk
Elon Musk has pledged a total of $33 billion in equity funding. The deal will cost the 51-year-old billionaire roughly $27 billion in cash. According to Reuters, Musk has about $20 billion in cash after selling part of his Tesla stake in several transactions in November and December of last year, as well as in April and August of this year.
Musk also owns 9.6 percent of Twitter's stock, which is more than $4 billion worth. The $2 billion deficit is likely to be enclosed by the sale of a stake in Tesla or SpaceX or a loan from equity-backed banks. The remaining funds, estimated at approximately $6 billion, will be extended from stockholders as mentioned above.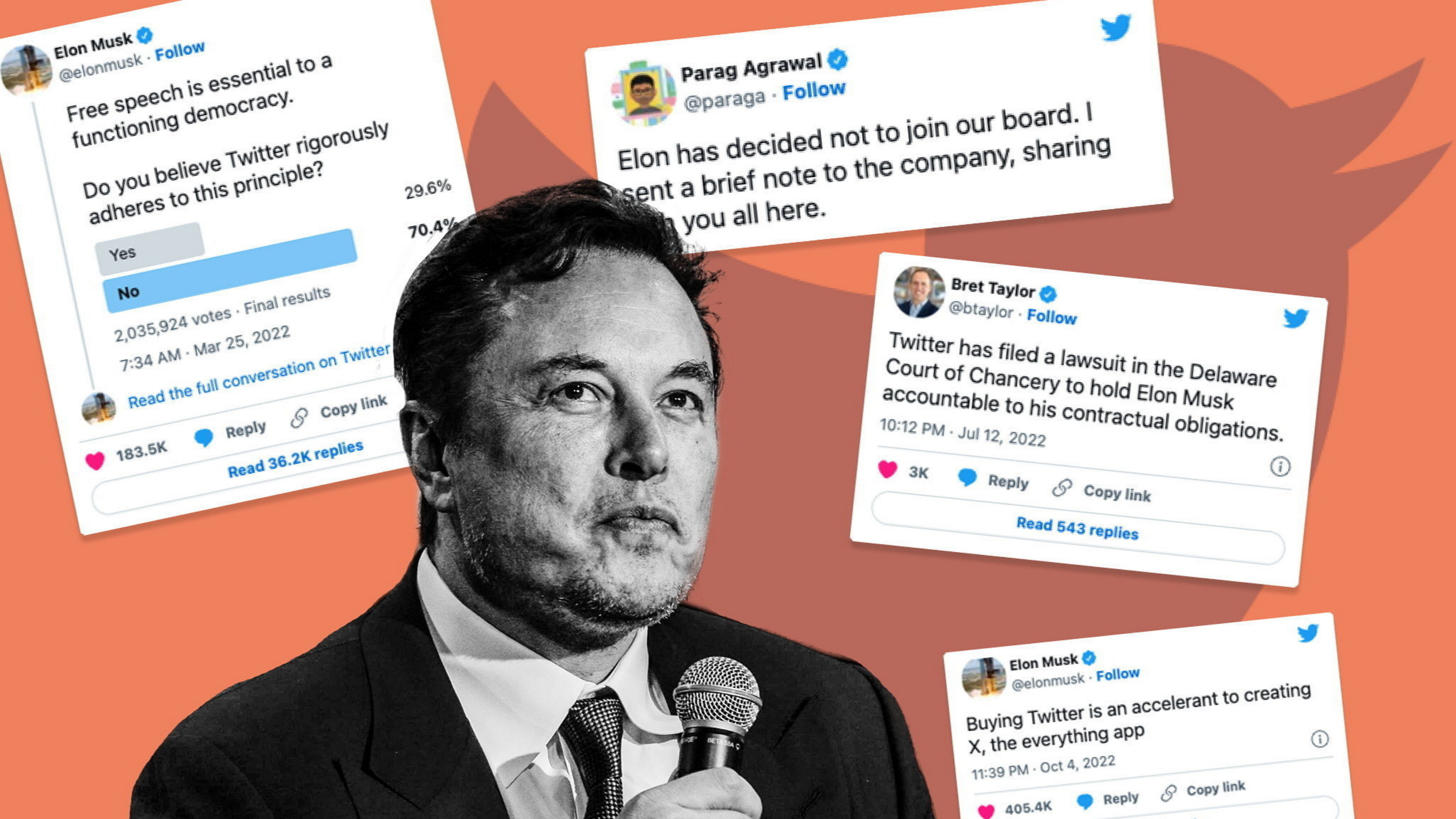 As part of the transaction, Larry Ellison wrote a check for $1 billion. Alwaleed bin Talal, the Saudi Prince contributed nearly 35 million shares (worth $1.89 billion) he already owned to Elon Musk. VyCapital and Sequoia Capital Fund, both stockholders in Elon Musk's tunneling firm (The Boring Company), offered $800 million and $700 million, respectively, for a stake in Twitter. Binance will put in a $500 million stake, according to the terms of the deal.
The billionaire used personal wealth, investment funds, and bank loans to close the purchase of the social media giant. In looking for ways to pay for the takeover of Twitter, Elon Musk offered money coming from his assets, investment funds, and bank loans, among other things.