Trends
China Now Sends 7 Ships And 71 Warplanes Towards Taiwan
On Monday, Taiwan's defense ministry said that the Military of China had sent seven ships and 71 aircrafts to Taiwan as part of a 24-hour show of force targeting the island after China expressed anger over provisions related to Taiwan in the annual US defense spending bill passed on Saturday. China's military persecution of self-ruled Taiwan, which it claims as its territory, has intensified in recent years, with the Communist Party's People's Liberation Army sending planes or ships to the island almost daily.
On Monday, 47 Chinese aircraft crossed the middle of the Taiwan Strait, an unofficial boundary tacitly accepted by both sides, according to Taiwan's Ministry of National Defense. Among the aircraft, there were 11 J-1 fighters, 18 J-16 fighters, drones, and 6 Su-30 fighters.
History Of China And Taiwan
Since 1949, Taiwan has been governed independently of mainland China, officially the People's Republic of China (PRC). The PRC considers the island a renegade province and promises to "unite" Taiwan with the mainland. Tsai has refused to accept a formula her predecessor Ma Ying-jeou endorsed to allow greater cross-strait ties. Meanwhile, Beijing is taking increasingly aggressive actions, including flying fighter jets near the island. Some analysts fear that a Chinese attack on Taiwan could drag the United States into a war with China.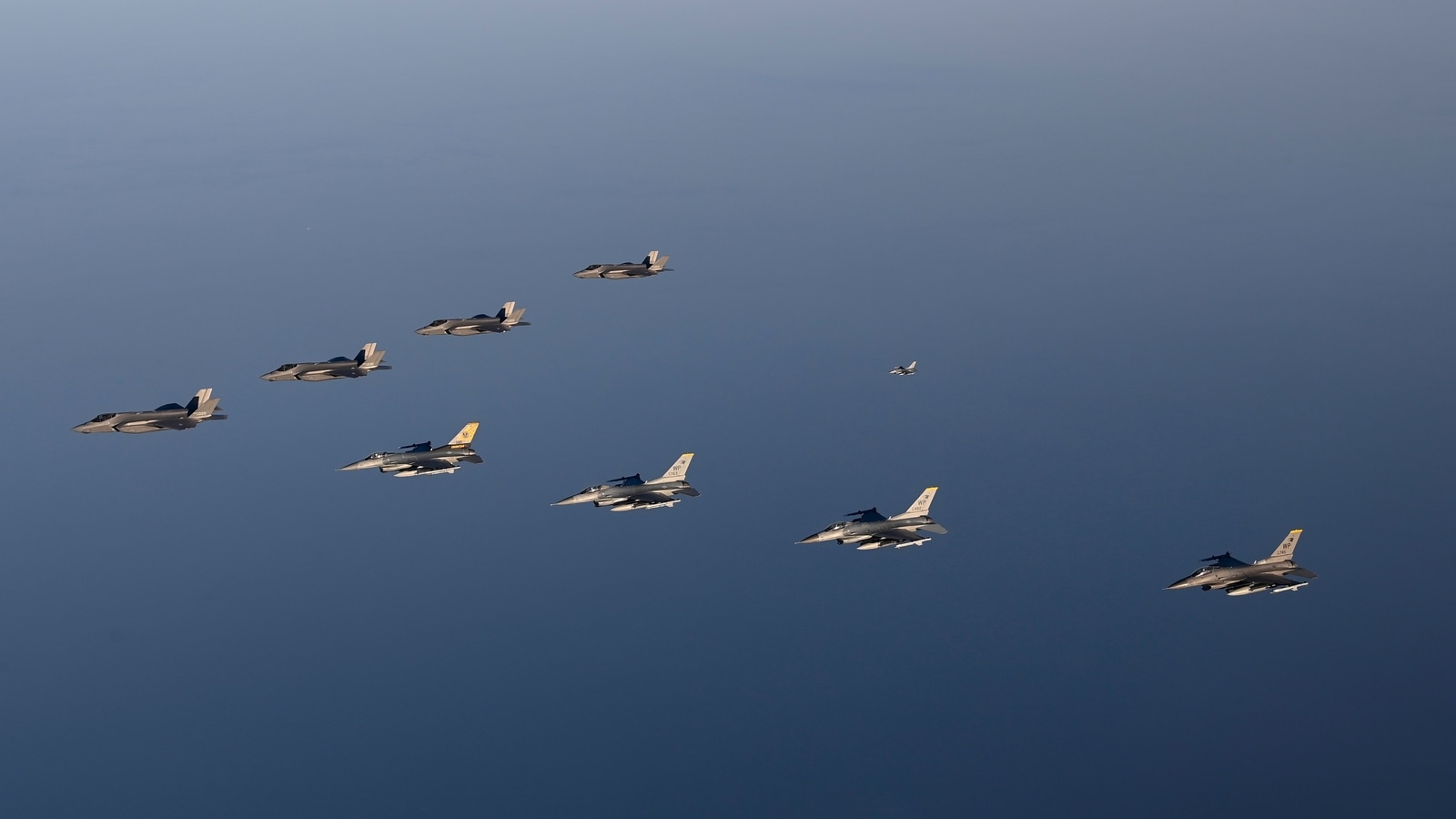 Is Taiwan part of China?
Beijing considers the PRC to be the only legitimate government of China, an approach it calls the One China principle, and seeks the eventual "unification" of Taiwan with the mainland. Beijing says Taiwan is bound by an agreement known as the 1992 Consensus, reached between representatives of the Chinese Communist Party (CCP) and the Kuomintang Party (KMT), which ruled Taiwan at the time. However, the two sides disagree on the content of this so-called consensus, and it was never intended to address the issue of Taiwan's legal status.
As Xi Jinping specified, the 1992 consensus reflects an agreement that "the two sides of the Straits belong to one China and will work together to seek national reunification." For the KMT, this means "one China, different interpretations", with the ROC standing as "one China". The KMT does not care for Taiwan's independence and constantly calls for closer relations with Beijing. But in the face of recent electoral losses, KMT leaders debated whether to change the party's position on the 1992 Consensus.
The KMT's main rival party, the Democratic Progressive Party (DPP), has never supported the understanding set out in the 1992 Consensus. In her 2016 inaugural address, Tsai noted that she was "elected president by the Constitution of the Republic of China", a one-China document. The "one country, two systems" formula, is used for Hong Kong, which has been guaranteed the ability to maintain its political and economic systems and has been granted a "high degree of autonomy". Such a framework is deeply unpopular with the Taiwanese public.
Is Taiwan a fellow of the UN?
Taipei regularly protests his expulsion; The United States also promotes Taiwan's meaningful participation in such organizations. Amid the COVID-19 pandemic, Taipei has criticized the World Health Organization (WHO) for giving in to Beijing's demands and continuing to block Taiwan – which had built one of the world's most effective COVID-19 responses in the first two years of the pandemic – from participating in the World Health Organization assembly of the organization as an observer. Ministers of the G7 countries have called for Taiwan's inclusion in WHO forums.
However, Taiwan has membership status in more than forty organizations, mostly regional, such as the Asian Development Bank and the Asia-Pacific Economic Cooperation Forum, as well as the World Trade Organization. It has observer or another status in several other bodies. Only fourteen countries maintain official diplomatic relations with Taiwan. No government has ever maintained formal diplomatic relations with China and Taiwan at the same time.
China uses a variety of coercive tactics in addition to armed conflict and has stepped up these measures since Tsai's election in 2016. Its goal is to destroy Taiwan and make the island's people conclude that their best option is reunification with the mainland. To this end, China has increased the frequency and range of bomber, fighter, and surveillance aircraft patrols over and around Taiwan. He also increasingly sailed his warships and aircraft carriers through the Taiwan Strait in shows of force. Taiwan has reported that thousands of cyber attacks from China are targeting its government agencies every day. These attacks have increased sharply in recent years.
Beijing has also used non-military measures to pressure Taiwan. In 2016, China suspended the cross-strait communication mechanism with Taiwan's main liaison office. It has curbed tourism to Taiwan, and the number of mainland tourists visiting Taiwan in 2019. In addition, China has intimidated countries with ties to Taiwan: in 2021, China cut off trade with Lithuania because it opened a Taiwanese representative office in its capital. Even fewer express support for Taiwan's reunification with China. The vast majority reject the "one country, two systems" model, a sentiment that has grown stronger as Beijing has cracked down on Hong Kong's freedoms.
More than 62 percent of the island's population considered themselves exclusively Taiwanese in 2021, a National Chengchi University survey found. Only about 3 percent identified themselves as Chinese only, a number that has declined since 1994 when 26 percent identified as such. Taiwan's economy remains dependent on trade with China, the island's largest trading partner. But their economic ties have seen a strain in recent years, partly because of Beijing's pressure on the island and growing concerns among Taiwanese officials about its over-reliance on trade with China.
Much of this can be attributed to Taiwan Semiconductor Manufacturing Company (TSMC), the world's largest contract chip maker and a major supplier to Apple and other US businesses. Taiwan's semiconductor company is one of only two firms in the world (the other being South Korea's Samsung) that has the technological know-how to produce the smallest and most advanced chips and makes more than 90 percent of them.
Some experts say that the United States' dependence on Taiwanese chip firms increases its incentive to defend Taiwan against a Chinese attack. Biden recognizes the extent to which the United States relies on one company for critical chips and has sought to strengthen the US chip industry; in 2022, Congress passed a massive $280 billion bill to do so. Beijing has been working to strengthen its industry, especially as Washington pressured TSMC to stop selling to Chinese companies, including Huawei, a Chinese telecommunications giant that Washington says could be used by Beijing for espionage.
Edited by Prakriti Arora