Trends
DHFL scam: The family allegedly responsible for the largest banking fraud is adept at avoiding incarceration.
The directors of Dewan Housing Finance LimitedKapil Wadhawan, Dheeraj Wadhawan, and others were arrested by the CBI on Wednesday of this week for allegedly defrauding 17 banks of a total of Rs 34,615 crore. The CBI has never encountered a bank fraud case as large as this one.
Only ABG Shipyard, which was charged with cheating banks of Rs 23,000 crore, comes close. The CBI and the Enforcement Directorate (ED) are already looking into DHFL promoters, including the Wadhawan brothers, in connection with an alleged fraud involving Yes Bank NSE 2.41 percent.
Two years have passed since Dheeraj Wadhawan was detained in connection with the Yes Bank money laundering case, yet he has spent more time in a posh hospital than in jail, according to reports from India Today and The Print in March and April of this year.
Wadhawan has been regularly denied bail since his arrest on April 26, 2020, for allegedly receiving investments of Rs 3,700 crore from Yes Bank for DHFL in exchange for a "significant unfair benefit" to bank CEO Rana Kapoor and his family. He has only been imprisoned for around nine months.
He has spent the last 15 months or more alternating between hospitals, citing a variety of illnesses. Among these stays was a 10-month hospitalization at the opulent Kokilaben Dhirubhai Ambani Hospital in Mumbai.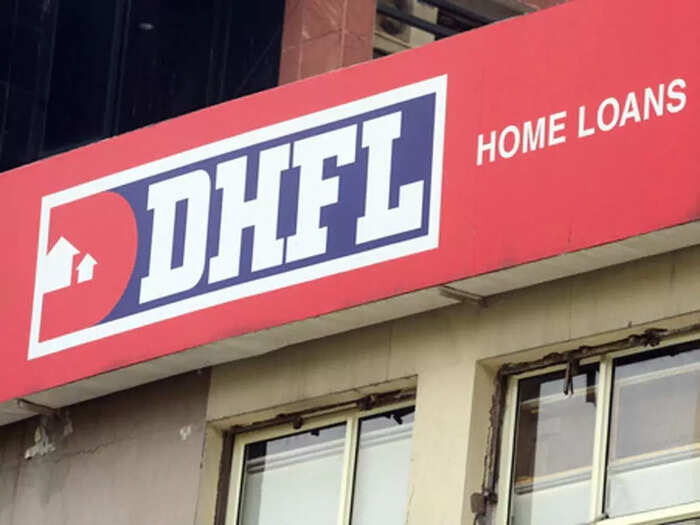 WadhawanHe repeatedly requested the courts to admit him to the hospital, and when those appeals were unsuccessful, the Maharashtra Human Rights Commission. The Wadhawans gained notoriety before their arrest in 2020 when, with the aid of a top IPS official, they were able to elude the COVID lockdown in Maharashtra.
Even though the Pune and Satara regions were under lockdown for containing Corona, the Wadhawan family and others drove from Khandala to their property in Mahabaleshwar. They had previously ignored a summons to show up for interrogation in the inquiry into money laundering, invoking COVID-19. They excused themselves by saying that "health is a priority."
The brothers drove 180 miles for a vacation from Khandala to Mahabaleshwar with their families, cooks, and helpers packed into two Range Rovers and three Fortuners, according to NDTV. NSE -0.69 percent.
The brothers, who were being looked into for several fraud allegations, received special passes that sparked controversy. Amitabh Gupta, the Principal Secretary for Home in the Maharashtra government, who was placed on unpaid leave, aided their contentious travel.
In November 2019, ET created a thorough family tree and profile of the Wadhawans. Two branches of the family-run real estate and housing financing companies are DHFL and HDIL. The late Rajesh Wadhawan's children, Kapil and Dheeraj, who now control DHFL, are Rakesh Wadhawan of HDIL.
Rakesh Wadhawan and his son Sarang Wadhawan, alias Sunny Dewan, promoters of the real estate company Housing Development and Infrastructure Ltd (HDIL), of defrauding Punjab and Maharashtra Cooperative Bank (PMC) of more than Rs 4,500 crore while working together with bank employees.
According to the ET report on the DHFL brothers, Kapil is the company's mature, professional face and can be seen answering queries on business television and analyst calls.
The younger brother, Dheeraj Dewan, popularly referred to as Baba Dewan in Mumbai, is well-known for his close affiliations with Bollywood celebrities and among automobile aficionados for the luxurious vehicles he frequently drives while being protected by bodyguards.
In January 2019, a Cobra post sting operation claimed that DHFL had diverted funds to affiliated companies. In June 2019, credit rating agencies began lowering the company's debt. This is when DHFL's problems began. Beginning in July, DHFL began missing payments.
Depositors brought cases against DHFL. One was brought by IAS officer Ashok Khemka on behalf of his wife in the Chandigarh High Court, and the other was brought to the Bombay High Court by Edelweiss NSE 1.72 percent AMC, which asked DHFL to temporarily halt repayments of its deposits.
DHFL was a shadow bank that accepted deposits. This means that, in addition to the millions of stockholders whose investments have vanished, the problems it is experiencing also affect millions of customers who have fixed deposits with them, as well as those who own bonds and debentures, in addition to the banks that have provided very large loans.
For instance, State Bank of India NSE 0.63 percent has an Rs 11,000 crore exposure to DHFL.