Trends
Digital marketing is about to undergo a metaverse revolution
Digital marketing is about to undergo a metaverse revolution
Marketing has traditionally been a key strategy for growing organizations. With time, the marketing industry saw a high rate of innovation. It has experienced both traditional and digital marketing. Adopting the newest marketing techniques is the obvious decision, yet the digital world evolves at a fast rate. A virtual environment called the Metaverse is hailed as the next advancement in the digital marketing sector.
The "Metaverse," to put it simply, is a network of virtual worlds where individuals may engage with one another in a more visceral, genuine sense than they now can. It features a shared virtual area where virtual avatars serve as users, much like a 3D version of Snapchat's Bitmoji.
Promotion in the Metaverse
After Facebook CEO Mark Zuckerberg revealed their intentions to rebrand Facebook as Meta, it became the most popular keyword in 2022. However, Neal Stephenson coined the phrase in his science fiction book "Snow Crash" in 1992.
The world of digital marketing will seem entirely different thanks to metaverses. It will enable businesses to communicate with customers in fresh, decentralized ways.
Businesses looking to profit from this new technology should establish long-term, meaningful positions inside the Metaverse. Since users will experience the Metaverse in a realistic, 3D manner, metaverse marketing is unquestionably hailed as the next generation of digital marketing. To provide its consumers with genuine virtual experiences, marketers are increasingly taking the initiative in developing successful marketing techniques.
Key Findings
Research projects that the worldwide metaverse market would grow from $100.27 billion in 2022 to $1,527.55 billion in 2029, with a CAGR of 47.6%. Following the COVID-19 pandemic outbreak, the market saw a 0.7% increase in 2020 compared to the previous year due to higher-than-expected demand in the industry. With digital behemoths like Facebook, Microsoft, and NVIDIA Corporation favouring Metaverse, it suggests a promising future for the industry. Similar to this, major players provide consumers with platforms for 3D immersive experiences and VR-based services.
The growing investment in blockchain-integrated virtual world experiences is anticipated to fuel the expansion of the worldwide industry. However, it will still be at least five years before Metaverse becomes widely used in India.
How is the metaverse revolutionizing the field of digital marketing?
Traditional marketing strategies like TV and print ads will eventually become less effective as the world gets increasingly digital, and new, cutting-edge digital marketing strategies will replace them. Following COVID-19, online gaming saw a sharp increase in demand and income. Therefore, marketers are becoming more interested in in-game advertising.
It would also be fair to argue that consumers are actively purchasing digital assets given the industry's recent boom in the Non-Fungible Tokens (NFT) market. To increase brand engagement and awareness, marketers have been inspired to provide collectables in the shape of avatars, artwork, music, real estate, etc.
Players may only concentrate on immersive experiences as the globe transitions to Web 3.0. The new guiding principle for marketers is to develop plans that provide a virtual experience that closely resembles reality.
Methods of Metaverse Digital Marketing
Event Marketing: People currently participate in online events from the convenience of their homes. But with Metaverse, interacting with classmates and coworkers will be even more plausible.
Social media marketing: Using a variety of filters, platforms like TikTok and Snapchat are providing AR experiences. And it won't take them very long to make the big jump and follow Facebook's Metaverse strategy.
The future of content marketing In the Metaverse, the wave of interactive material will be most significant. It will be fascinating to watch how the material is made to stand out using fireworks, a loud horn, and other techniques. 
Customer Loyalty Programs: In the metaverse, a VIP or premium membership program may help you make the member feel unique in an emotional sense, setting your company apart from your rivals. They will be able to offer value beyond just the price.
Because SEO is dynamic, optimizing for search in the Metaverse makes perfect sense. Marketers will quickly adjust to the ways of the Metaverse just as they have to platforms like YouTube, Instagram, and others of a similar kind.
Driving Factors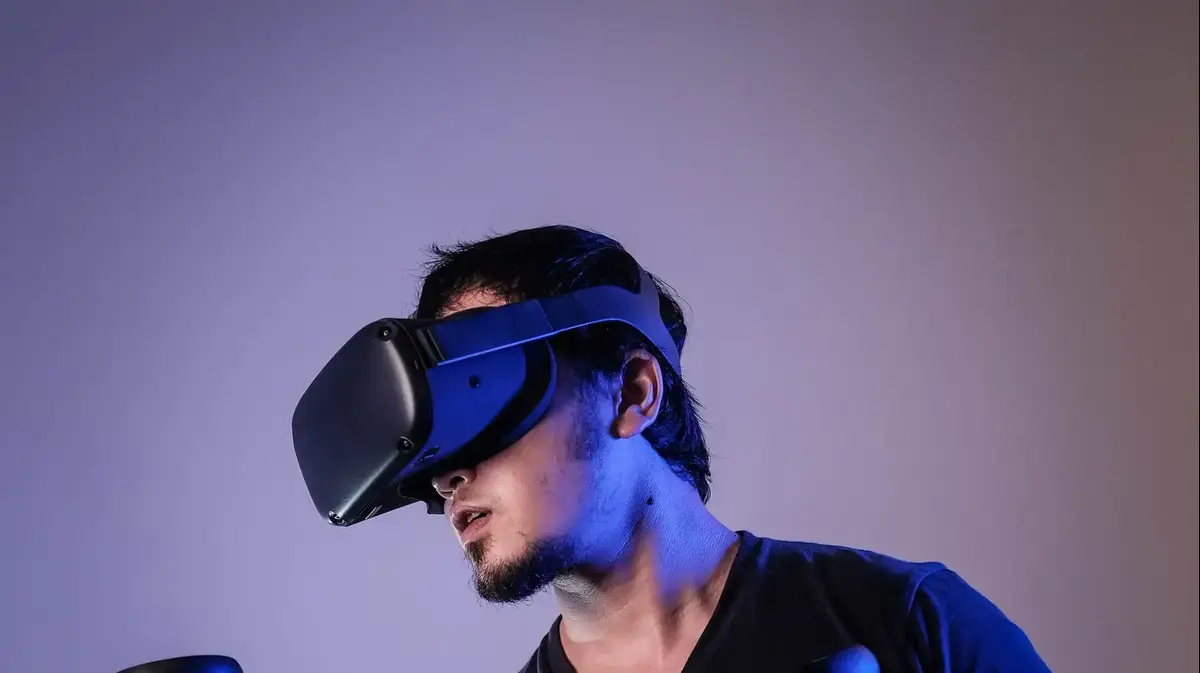 The next significant development in the development of the internet is thought to be the metaverse. Global experts predict that the metaverse will be built on seven technologies: artificial intelligence, blockchain, digital twins, virtual reality, brain-computer interfaces, and 5G connectivity.
The Metaverse market is expanding as a result of small, medium-sized, and big businesses quickly and easily adopting VR technology worldwide.
Similar to the increase in investment throughout the retail and e-commerce industries, this market is also being supported by the rise in virtual product experiences offered to customers. Metaverse technology will be swiftly embraced in this industry since e-commerce sales are anticipated to increase significantly.
The Metaverse's Future
The much-anticipated Metaverse is still a relatively fresh and unique concept, especially for marketers and companies. However, a wide range of enterprises may profit from this technology since it gives them the freedom to experiment without restrictions and test out novel advertising strategies. When businesses learn to construct novel realities that they can share with their target markets, a new era of marketing will start.
Brands still have time to fully use the metaverse's marketing potential, since we can already envisage a future when bitcoin is used for virtual economic exchange. Metaverse will enable businesses to construct new worlds and usher in a new era of marketing as it provides its users with a space to study, develop, explore, share, and buy.
edited and proofread by nikita sharma