Trends
Having a digital wedding is still a long way off because Indians prefer big, fat weddings even in 2022
Having a digital wedding is still a long way off because Indians prefer big, fat weddings even if we are living in 2022
The epidemic has changed consumer habits drastically. Drinking at home, wearing comfy clothes, and ordering nearly everything online. But the Indian wedding industry hasn't altered.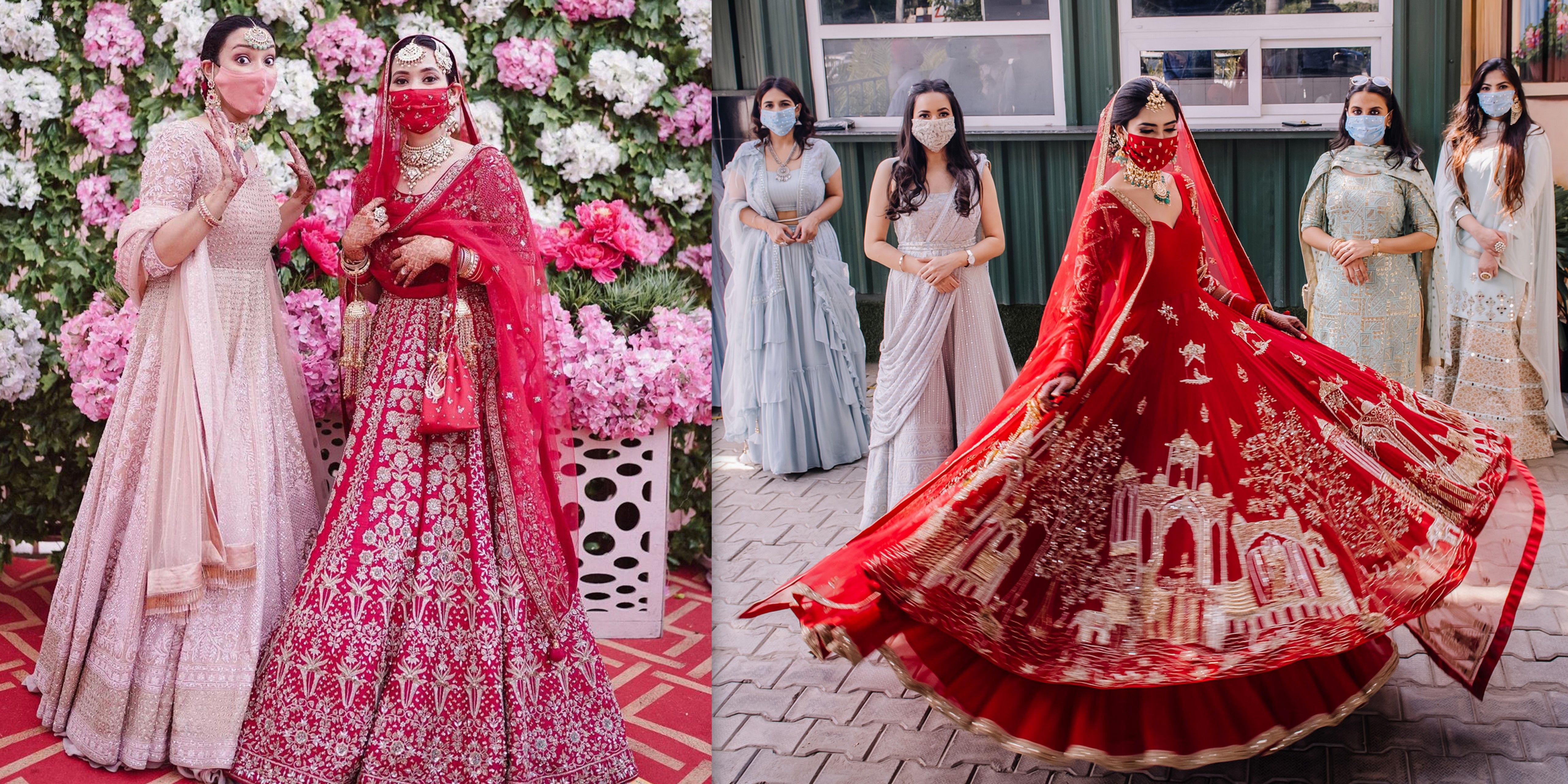 People are getting married again, even though the industry had a hard time in 2020 because of the lockdowns, But; even though they look different and are more personal, they are still very close to each other. There have also been a lot of delays and changes to wedding plans in the last two years.
It was set for April 2020. However, the first lockdown was announced at the end of March, but it wasn't until the end of the month that it was announced. Before, we didn't know how things would go and decided to put off our wedding until November. All the vendors were kind because everyone didn't know what to expect.
Priya Mishra, a 32-year-old engineer with a Delhi-based engineering-consultancy firm, says everyone was confused. But ten days before the rescheduled date, the Delhi government cut the number of people allowed at wedding gatherings to 50. This meant that we had to cut the guest list from 350 to 50 and change the venue.
Mishra says that the changes were stressful, but they also made the costs go up. So, because the business is based on word-of-mouth commitments and cash, an advance that a customer pays to a vendor is usually gone for good.
The big, fat Indian wedding business
Putting together an event and acting in a way that is appropriate for Covid-19 is a hard job. Significant changes in the industry came about because of this.
There aren't many Indian weddings planned only by the bride and groom. Most of the time, senior family members are very involved in making decisions, which can take a long time. It was also difficult to plan a wedding because of Covid-19 restrictions for the elderly.
Nearly 30% of the wedding industry has gone away in the last two years, which is a lot. There is a chance, though, that it will bounce back quickly. In 2020, the wedding industry had a hard time. In 2021, a second wave-cut down on how many weddings were held that year. However, when things calmed down, brides and grooms quickly returned to business. Mehak Sagar, a co-founder of WedMeGood, an online wedding-services aggregator platform, says this.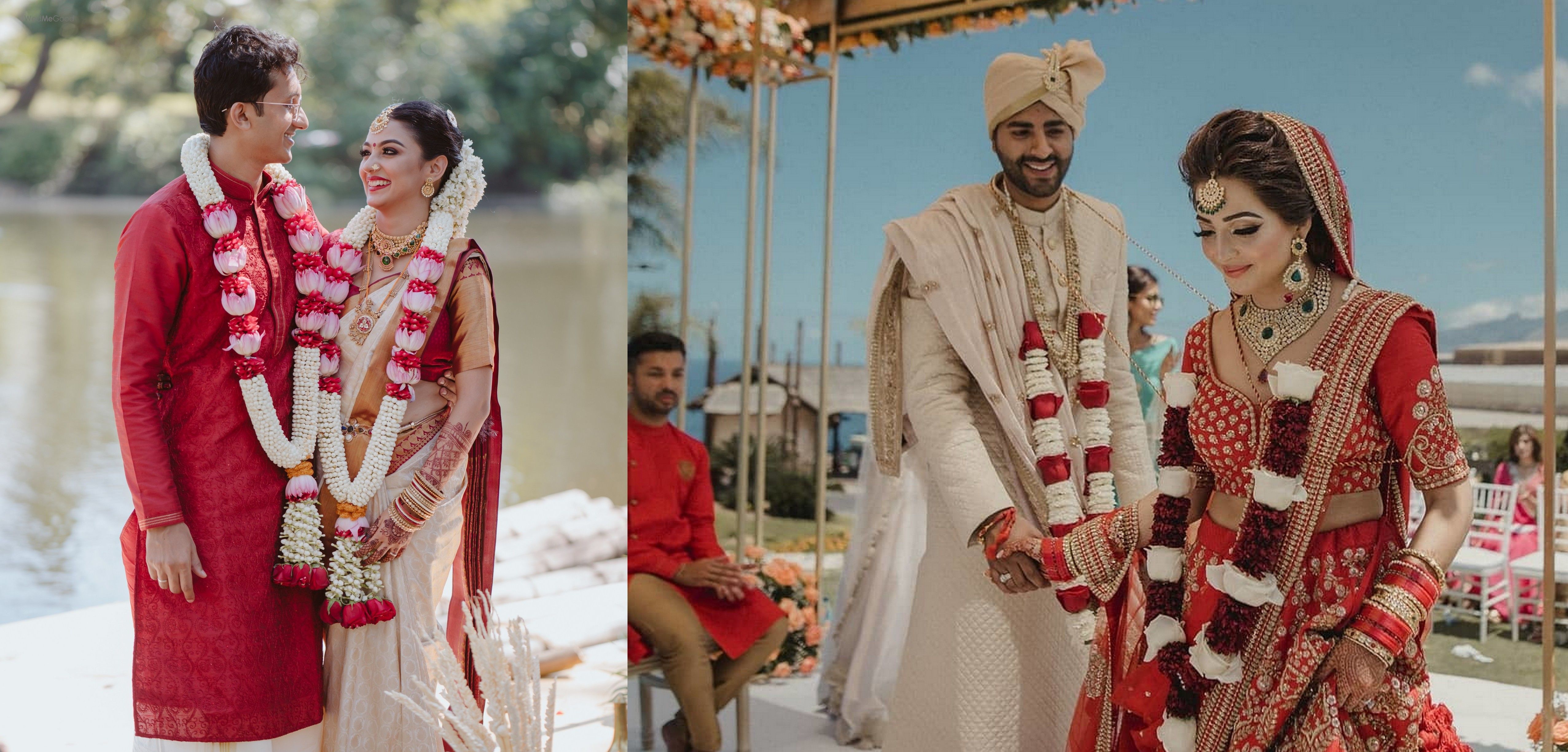 Over the next five years, the Indian wedding market is expected to grow at a rate of 20% to 25%, according to sources in the industry. The total Indian wedding market is expected to be close to $50 billion. However, industry veterans think the number could be much higher because the industry is very secretive about how it works and how much money it moves around.
Estimates say that only 5% to 7% of the market is online. This is mainly because photographers and make-up artists are the only two service providers that people are comfortable paying for online. It's also true that if the ticket price is more than INR 50,000, customers only use online portals to check the social media presence and work of vendors, but they don't make any transactions online.
It costs about INR15 lakh for an Indian wedding, but it can cost up to INR1 crore for a wedding at a hotel or on a cruise ship. Among these are the Mehendi ceremony, the sangeet, the cocktail party, the reception, and the marriage.
"You only get married once in your life, which means that there is no repeatability in this field," says the author. In this case, you don't buy tickets online, which you learn to do after a few trips. A big part of the fun of a wedding in Indian families is visiting stores. Parthip Thyagarajan, co-founder and CEO of Wedding Sutra, says this is a big thing for people.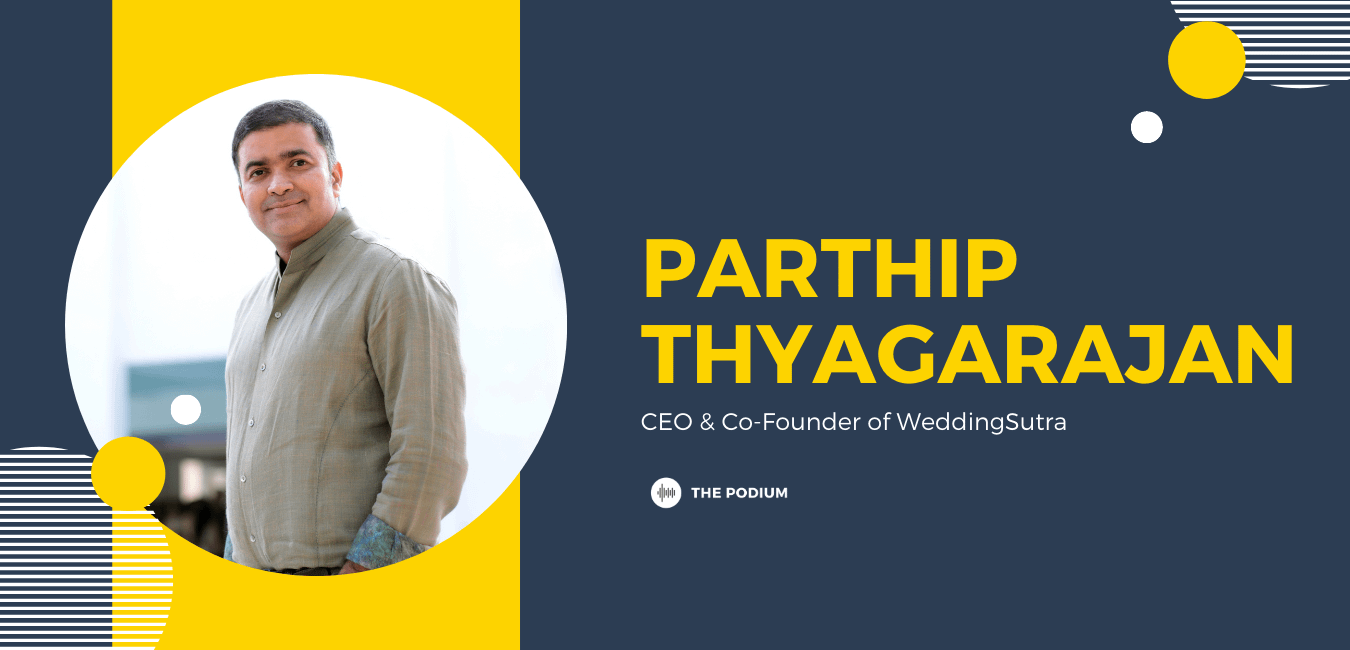 Some things in the wedding industry changed, but one thing did not: the way people bought and sold items did not. Indian wedding aggregators and planners have been online for the last few years. Before a wedding, Google searches and research on the Internet have risen, but the actual transactions and business are still done in person, not on the Internet. Many people in the industry think it will stay that way shortly, too.
As a last resort, local vendors and cash transactions are used.
This means that the venue and most of the other wedding services come from a 10-km radius. Putting a list of local caterers or shopping areas, like Chandni Chowk in Delhi, on an online site isn't easy. When we started this business, we knew that people would not pay for wedding venues or buy wedding saris online because they didn't want to do that.
While many brides and grooms are trying to take over wedding planning, many wedding costs are still paid for by their parents in India. They play a significant role in getting people to refer people to them. In the wedding planning process, it's so common to think about visiting the venue, the caterer, the decor vendor, or going to a store to buy things for your wedding. The thought of it moving online is almost nonexistent.
As a result, many local vendors rely a lot on cash. This is also true.
"Referrals are essential in the wedding business." Word of mouth is significant in this business. Even if you find out about a decorator or photographer online, you won't be able to do business with them until you meet face-to-face. A small part of the payments might be made online because of how easy it is. Still, the rest of the costs to all vendors must almost always be made in cash, says Adnan Ahmed, CEO of Legit Talent & Consultancy, a Bengaluru-based event-management company.
It's easy to understand why this is. "First, there isn't a lot of trust in the industry. So, it is easier for customers and vendors to avoid paying taxes if they do their business on the phone or in person. It's also not easy to get many things for a big event like a wedding from online vendors, says Ahmed. Even if you use an online site or hire a wedding planner, the end products are likely to come from a company like Raju Wedding Tents. At least 50% of all transactions will still happen on the phone or in person.
The main things to think about when planning a wedding are the venue, the decor, the caterers, the photographers, and the make-up artists. Each of these things is unique to the couple, making it hard to set up a standard payment system online.
Lack of transparency and a well-structured plan
When this industry is digitized, there isn't much information out there about what's going on. Even though most Indian wedding vendors don't have a formal contract for any payment, they can charge between INR5,000 and INR5,00,000 for this service. People who work for vendors aren't obligated to give them the exact product that couples want, and they can even cancel their booking if it's convenient for them.
There were many cancellations during the pandemic wedding season because of the different lockdowns and the rise in Covid-19 cases. This caused a lot of problems for everyone who was involved. Before the pandemic, if a couple paid an advance, the chances of their bookings being canceled were meager. If another couple was willing to pay more (in advance), vendors did not have to stay with the previous customer.
People who were going to get married in the last two years had a lot of trouble.
Another problem because of the lack of transparency is the way commissions are set. Otherwise, most likely, the couple will look at the options and vendors on the wedding aggregation websites and then get in touch with each one on its own.
People like Wedding Sutra prefer to let their vendors work with clients and let them get in touch with them on their own. However, it is widespread for couples to meet a vendor through an online platform and then not use it. They work with the vendor directly to cut down on the commission payment so that they can save more money.
This is very common in the business. One of the few ways to stop this from happening is to ask for a small amount of money when you book something. If you want to get married, WedMeGood doesn't charge you. People who want their businesses to be on our platform have to pay us to do that. This is how we work: "We charge a small fee for each year's worth of business for the vendor," says Sagar.
In WedMeGood, its vendors can sign up for three types of subscriptions. The most expensive one costs four times as much as the cheapest one, so it's more costly. The price of the second-tier subscription is two times more than the lowest one.
Payments and contracts will be organized more formally, which should make the industry a little more transparent.
India is one of the world's biggest wedding markets because of the country's large population and the fact that the average age is so high. Industry experts say that putting the payment structure in writing will help both vendors and couples protect themselves from price gouging or abrupt cancellations.
The bottom line:
According to a survey by WedMeGood, 83 percent of couples got married "on their original set date of the wedding." This was based on a sample size of 3,000 people.
Even a pandemic couldn't keep the young people in the country from getting married. It may be that some of the changes that took place will stay.
More places have opened up for destination weddings, which used to be primarily planned in Rajasthan, Goa, or somewhere else in the world. People who got married during the pandemic were especially interested in having a small guest list (between 100 and 200), and that's what most of them wanted. As a result, places like Mussoorie and Agra, Mahabalipuram and Coorg in the south, Siliguri in the east, and sites like Lonavala and Karjat became very popular with wealthy clients because they were close to these cities. However, all services and payments were still not completed or paid for.
This is what Sagar says: "E-vites and video invites became a big thing." People used to be able to buy wedding cards for up to INR1,000 each, and it would cost more than INR25,000 to buy 500-600 cards, so most couples need that many. People are choosing to send e-vites or video invites because of the pandemic, and they pay for them all at once and can get them for INR3,000, which isn't very expensive.
There will never be a solid push to use cashless transactions as e-commerce did." However, the B2B side of the business is moving in that direction slowly. It doesn't matter if you live in a big city or not. All young couples now look for wedding-related information online first. So, having a social media presence for these businesses is good. This is why. Many people search for things online, but it will be years before they buy something.
edited and proofread by nikita sharma