Trends
Top 10 Innovative Startups in Mumbai 2022
 

Top 10 Innovative Startups in Mumbai 2022
It has been a long since Mumbai was registered to be the country's financial hub. When the Prime Minister launched his movement make in India when sure, the city got a rapid boom with the emergence of the startups. The city has been able to bring some of the most innovative entrepreneurs making their first forays into the marketplace in Mumbai.
As of July last year, there are 7700 active start-ups in the city, including some of the most notable unicorns, all the billion-dollar start-ups like online pharmacy, a gaming company, and edtech firm UpGrad. In India, Mumbai is the one city that has been a place where people mostly go to fulfil their dreams because it's called the city of dreams where multiple opportunities and chances can be provided to the people.
The Indian economy of India is growing day by day because of the number of start-ups that have emerged in the country with some of the best plans and strategic marketing. Business is growing in India and making more money every day. Every day, any type of new business is evolving and developing.
This is an amazing time for most start-ups to make them out. Investors have a Bird's eye view of the start-up industry for all the best ideas that can potentially be changed into reality. The world is not short of people, or it is not short of bold ideas and excited about pursuing all of their dreams.
Dealing further, let's deep dive into some of the best innovative start-ups in Mumbai that have emerged to be the most unique and creative kind and have been acclaimed by many entrepreneurs.
1. Aavishkaar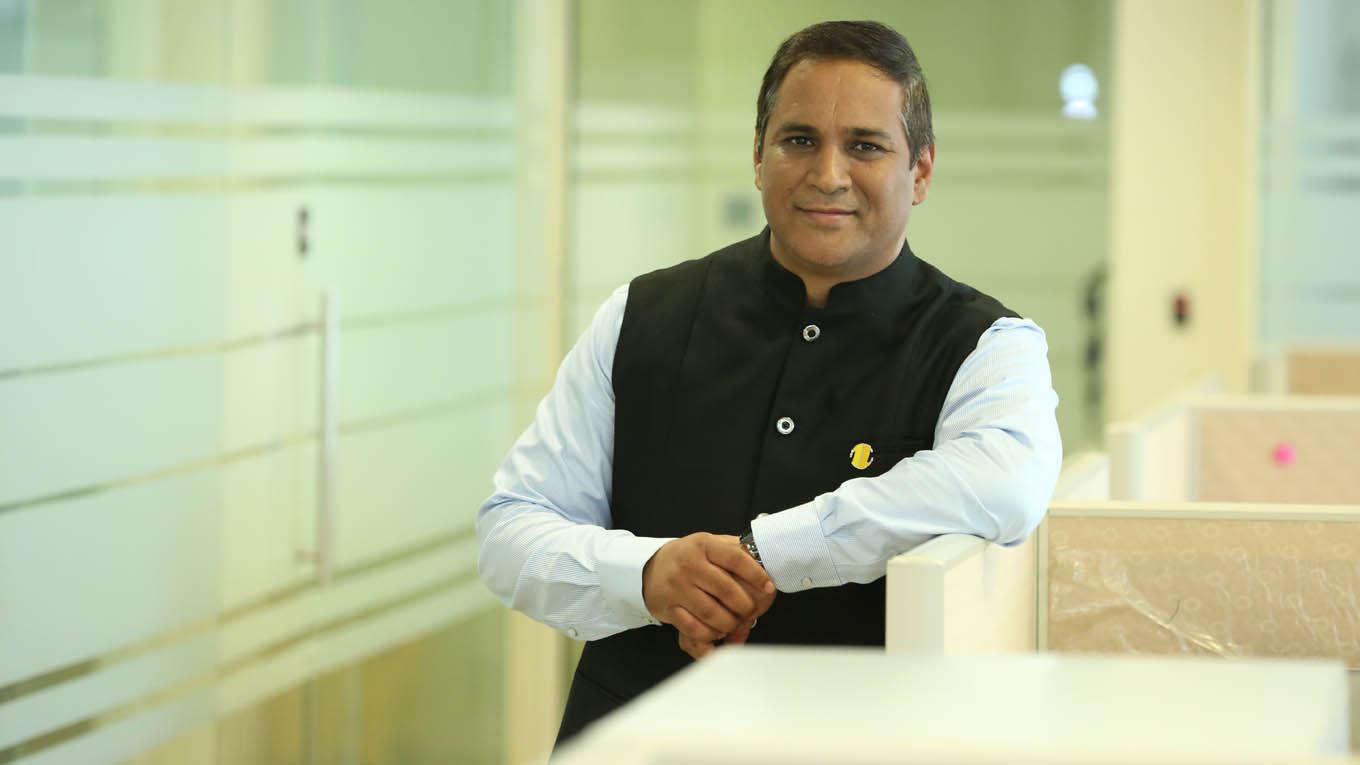 It is a start-up in Mumbai. It is known to be an intelligent Group that is known by the name of an innovator in early-stage investing. As the name suggests, the start-up, Aavishkaar, which just means "invention" in Hindi. It was formed to work by becoming a catalyst in the development of India's lesser-known regions.
In 2001, it understood competent business visionaries and punished them with capital and supplemented it with a supporting situation and helped in the construction of the manageable in diverse. It is a platform for all the innovators to learn next-generation tech skills like robotics, IoT, electronics, development, artificial intelligence and coding. It provides personalized learning with live online courses managed by teachers and it has a very active and engaged kind of online community of children who love to code, build or innovate.
How many have been supporting more than 1500 schools and many children across India to be future-ready? This is funded by one of the investors of Mumbai, the Mumbai Angels Network. With Avishkar, the team members do their best to create a culture where everyone is valued and feels that they belong to the culture. It has fetched some great customer reviews because they have supported so many people in this many years.
You can accept a special discount for your child and prepare your child for success. It provides free counselling sessions along with free shipping. Vineet Rai founded this to provide a platform for the children to be innovative and build their personality. 
Company Overview
| | |
| --- | --- |
|                Legal Name |          Aavishkaar Inc. |
|                 Industries  | Finance, Financial Services & Venture Capital    |
|                Founder |                Vineet Rai |
|              Founded Date |                 2001 |
|      Total Funding Amount      |                 NA |
|                  Investors |               Acquired  |
2. Acko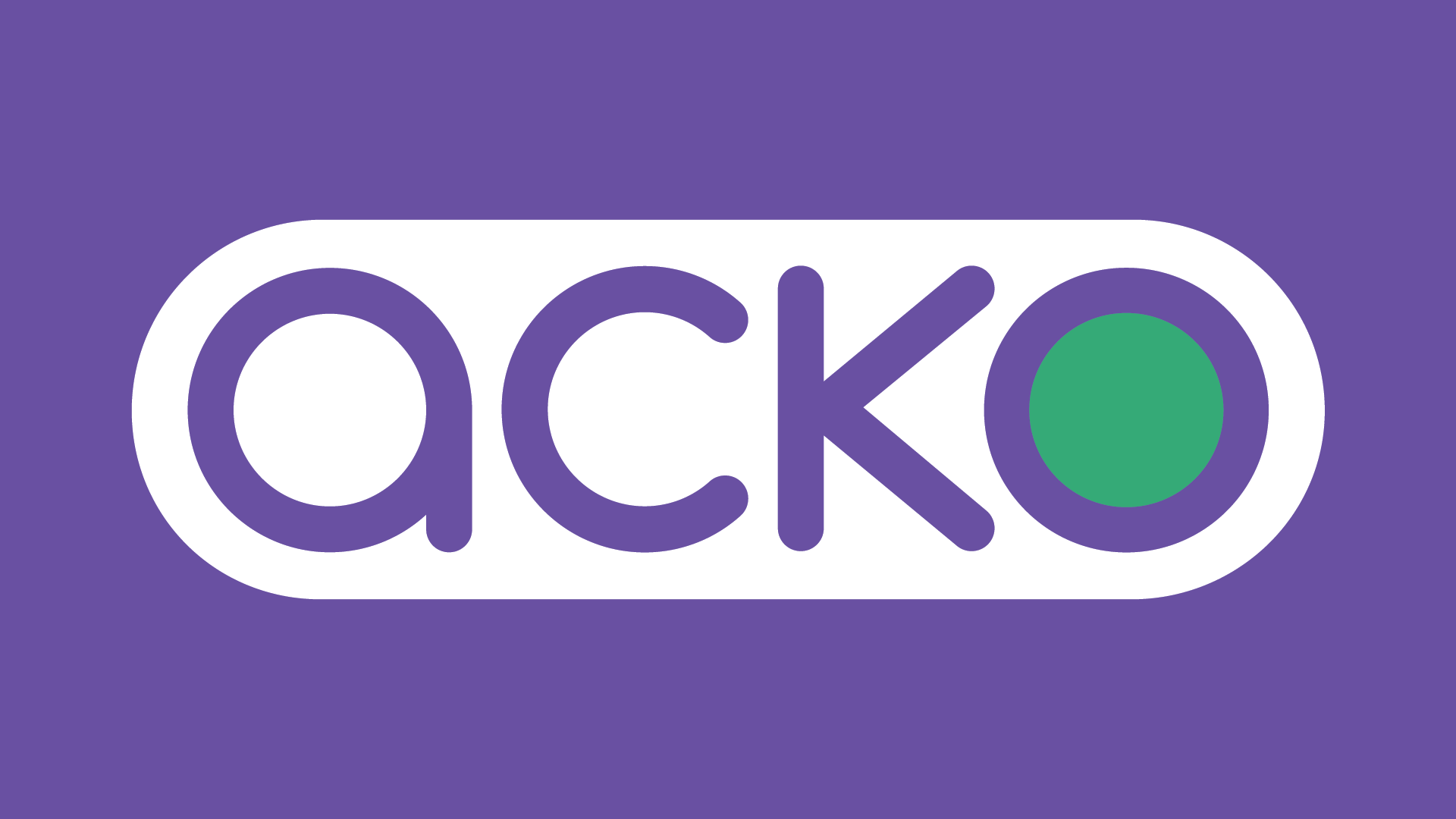 It is a platform of the city, which is held to make purchases and even use the insurance straightforward. The team members of Acko have consolidated insurance with their best kind of technology. By adding the super technology of insurance, they have changed into something which is long and boring.
This company has made out how to fit something as huge as any insurance in their customer's pockets. It is called a digital platform in that all of its customers are as open as using your own mobile phone. Varun Dua founded this in 2017, one of the latest Indian start-ups that have joined nearly three dozen other respected firms in the world's second-largest internet market.
It is a general kind of insurance company, becoming India's first digital insurer, and now it has become the fastest-growing insurance company in the country. It has made its micro-insurance product, Ola Trip Insurance which has allowed and has been ensuring cab passengers and has been awarded the Golden Peacock Innovative Product last year. It works with driven team members working towards improving every aspect of insurance. Whether you talk about the pricing, purchase or claims.
It provides customized prices, instant policy, and super-quick claim settlements. It presents its collective passion for customer convenience and is always supported by its customers and investors. It is an IRDAI licensed ( IRDAI Registration No; 157) General Insurance company. It has now sold more than 60 Crore insurance policies to date, and its customers have shown their deep love towards the company by always giving good remarks about the company. The general insurance provides cashless claims with the settlements for car/bike insurance and health insurance at the PAN India's vast network of partner garages and hospitals.
Company Overview
| | |
| --- | --- |
|                Legal Name | Acko General Insurance Ltd. |
|                 Industries  | Auto Insurance, Health Insurance, Indurance & InsurTech |
|                Founder(s) | Ruchi Deepak & Varun Dua |
|              Founded Date |                2016 |
|      Total Funding Amount      |               $458 Million |
|                  Investors | Canada Pension Plan Investment Board  & Intact Ventures |
3. Arya.ai
It is called a deep learning stage that provides the best devices for a number of enterprises and developers to construct and oversee deep learning applications. It is a complete stage for developers enterprises that have been building and dealing with the suitable kind of arrangement of Deep Learning-based applications.
It has successfully raised $750K from the investment firm of YourNest, VentureNursery. It is an established Mumbai-based artificial intelligence company that is considered the first autonomous kind of Artificial Intelligence operating platform built majorly for financial services. Founded by Vinay Kumar, it gives the best Deep Learning solutions for the purpose of financing, banking services and insurance.
It has the best automated processed in the banking and insurance sectors, which helps in giving improved efficiency and even cutting down on the operational tasks. It is even observed, that one of the major competitive kinds of intelligence platforms is because of its recent time performance and investment processes.
Company Overview
| | |
| --- | --- |
|                Legal Name | Lithasa Technologies Pvt Ltd |
|                 Industries  | Artificial Intelligence, Banking, Indurance, Financial Services, InsurTech & Machine Learning |
|                Founder(s) | Vinay Kumar Sankarapu & Deekshith Marla  |
|              Founded Date |                    2013 |
|      Total Funding Amount      |                   $750K |
|                  Investors | YourNest Venture Capital & VentureNursery  |
4. Baby Chakra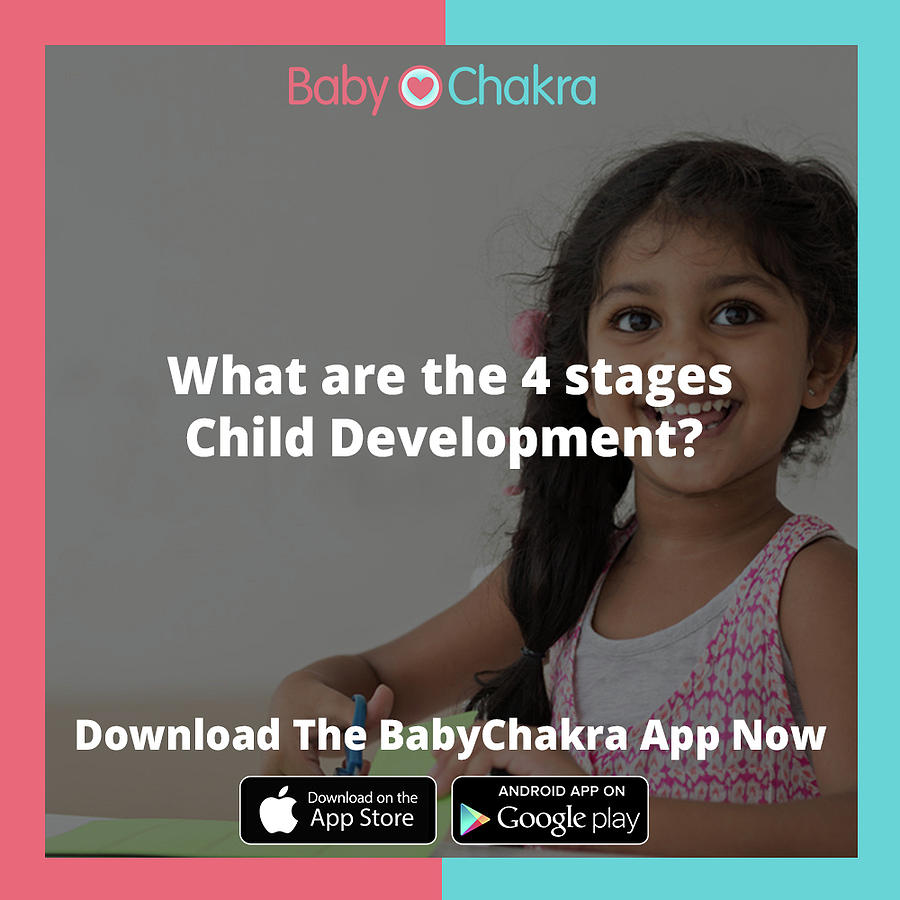 It is called to be India's significant pregnancy and parenting platform in Mumbai. Millions of expecting parents were found daily active on their application. Parents who are connected with them share their beautiful stories and their queries and even connect with the individual mothers or fathers.
Baby Chakra has experts who are always very helpful in solving questions and answering the parents' questions. Their specialists make content-rich pieces on their website, which help their existing customers and attract new customers. This feature of managing the rich kind of content enables their clients to quickly settle on an educated choice regarding the well-being of the personality and nourishment.
Mothers can easily use their week-by-week development with their feature Baby Chakra Pregnancy tracker, and it even allows them to measure the infant's formative milestones. It was founded in 2015 by Naiyya Saggi, who wanted to give a platform to all the mothers expecting a child and help them make the best decisions from being pregnant to taking care of the child.
It is now becoming the fastest growing and most comprehensive platform for the best kind of childcare. It helps in discovering the appropriate care for their families. The founder of the company has a rich experience in maternity and child care by way of her past experience at the Public Health Foundation of India. It has leadership team members that are comprised of the most innovative serial entrepreneurs and experienced industry professionals.
Company Overview
| | |
| --- | --- |
|                Legal Name |    Infomoko Technology  |
|                 Industries  | Child Care, Communities, E-commerce, Information Technology & Internet  |
|                Founder(s) | Himanshu Sharma & Naiyya Saggi  |
|              Founded Date |                 2015 |
|      Total Funding Amount      |               $650 K |
|                  Investors | Artha India Ventures & Mandar Vaidya  |
5. Bizonga
It aims to become the best platform for everything that even concerns packaging. It is considered to be a comprehensive technology platform that is only created to service the needs of enterprises seeking solutions. Bonga has a distinctive business model that has been accelerating design, development and the major procurement solutions for all of their major packaging category.
It was founded in 2015 by Ankit Deb, Ankit Tomar and Sachin Agarwal. It has most of the tech-enabled B2B platforms made for ordering goods. It helps digitally transform the vendor management and supply chain for the enterprises. Customers get the regular updates and the negotiations from the multiple manufacturers who can get unmanageable and even increase the productivity by communicating.
You can easily track your orders in real-time. You can even digitize your transactions and easily access your procurement invoices. It helps maintain a digital catalogue online, and it can be navigated and modified very easily. Customers can definitely expect to receive the monthly/weekly reports with the most intelligent insights and stay updated on the metrics like their on-time deliveries with the average fulfilment time to optimize the complete procurement process.
One of the biggest problems that TataCliq has been facing was the need to understand the importance of the supply chain, which was resolved with the help of the Bizongo, which brings a partnership that made 100% packaging material available to the buyers of TataCliq. With the help of Procure Live, TataCliq has managed successfully to have 92% OTIF deliveries.
Company Overview
| | |
| --- | --- |
|                Legal Name | Smartpaddle Technology Pvt Ltd.  |
|                 Industries  | B2B, E-commerce, Marketplace & Packaging Services  |
|                Founder(s) | Aniket DEb, Ankit Tomar & Sachin Agarwal  |
|              Founded Date |                  2015 |
|      Total Funding Amount      |             $239.7 Million  |
|                  Investors | International Finance Corporation & CDC Group  |
6. Boheco
It is a start-up in Mumbai that was founded to investigate advanced industrial hemp, which was the super crop of our era in India. It is considered the top start-up in the city, which is formally registered under the Companies Act(1956) in 2013.
It was formed to run their task of running from the research, cultivation, harvesting, exchanging, producing, processing, advancing, retailing, wholesaling, supporting and making a business chance for the Indian audience. It works towards the act of modern hemp both in the country and around the country. They have been utilizing the open private organization, authoritative and cultivating, handling, backups and community-oriented research models.
It works intending to fabricate to modern hemp biological system. It was founded by Avnish Pandya, Chirag Tekchandaney, Japan Peston James, Sanvar Oberoi, Sumit Shah and Yash Kotak in the year 2013. It is more focused on establishing a scale-centric approach toward industrial hemp-based products and all of the raw materials. It even manufacturers cannabis-based medicines, and even they are daily putting their sustainable efforts into establishing a value chain for the development of Cannabis-based medicine in India.
Company Overview
| | |
| --- | --- |
|                Legal Name | Bombay Hemp Company  |
|                 Industries  | Agriculture, AgTech, Farming & Manufacturing  |
|                Founder(s) | Avinash Pandaya, Chirag Tekchandaney, Delzaad Deolaliwala, Jahan Peston James, Sanvar Oberoi, Sumit Shah & Yash Kotak  |
|              Founded Date |               2013 |
|      Total Funding Amount      |             $5.9 Million  |
|                  Investors | Mukhtar Tejani & Ginni International  |
7. Box8
It is a start-up that was established in 2012 by the two IIT graduates- Anshul Gupta and Amit Raj, which begin as an outlet for most of the corporate running cafeterias. This starter was founded with the thought to serve the most irresistible Desi mail in a simple – two – delivery box.
This start-up is easily found in the top start-ups in Mumbai, and they have been serving over 22,000+ meals daily over the hundred-plus outlets across the country. The cloud kitchen service that has been providing the Indian meals and mailboxes is a food–tech cloud chicken company that has been operating on a total of the eight brands out of its more than 150 kitchens. This starter was founded to provide the people with a home-like and experience with fresh and warm food and provide the best nutrients.
The company's annual rate run rate is close to rupees hundred crores, and it has earlier raised the $25 million from the investors like Mayfield India. It has been operating with its 150 employees with its own delivery fleet of 1500 riders delivering happiness to your doorstep. While ordering your food, you can get a lot of discounts and offers that are out constantly or given according to a number of events on the website. Till now, it has made the 22 delivery units across the city and produces more than 2000s transactions per day. Initially, they came up with the idea of the different services in Mumbai then.
After some time, when they started gaining appreciation from the audience, then they started delivering option two. The company has raised 3.5 million in funding from the silicon valley-based early-stage venture capital firm. It has made a major shift to the north Indian menu because of the kind of appreciation it would get from the audience. The use amount of investment that the company has earned will be used to build better technology, expand the team, and deepen the market penetration.
When we talk about the development aspect, Anshul Gupta, founder of Box8, said, "We have over 30 IITians in our team, and we would like to hire more such talented individuals from different backgrounds because execution is the key to the success of this business and we want to build a team which pay their major focus on getting the job done."
Company Overview
| | |
| --- | --- |
|                Legal Name | Poncho Hospitality Pvt Ltd.  |
|                 Industries  | E-commerce, Food, Beverage & Food Delivery |
|                Founder(s) | Amit Raj & Anshul Gupta  |
|              Founded Date |                   2012   |
|      Total Funding Amount      |                $102.7 Million |
|               Investors | A91 Partners & Tiger Global Management |
8. Housing
It is a leading search portal for real estate, which has been catering to around 40 Indian cities, like the metros of Mumbai, Delhi, Chennai, Kolkata and Bengaluru. It is a Mumbai – be the start of that was stab list in 2012 by a group of 12 enterprises in IIT ends, the founders, Rahul Yadav, Suvir Sajan and Advitiya Sharma.
It has enjoyed tremendous success because of its innovative approach to the online real estate sector, which features interactive maps, photographs of every listed property, information on the rooms, amenities and restrictions and many more services. Customers get the look for the different properties that are listed by their landlords, brokers and individuals and can use their multiple search parameters and even filter them to get the best results.
They started with the first funding of Rs.1.5 Crore. The company now runs with a team of 1500 people across 45 cities and is even valued at the price of Rs 1500 Crore.
Company Overview
| | |
| --- | --- |
|                Legal Name |              Housing.com |
|                 Industries  | Internet, Online Portals & Real Estate |
|                Founder(s) | Abhimanyu Dhamija, Abhishek Anand, Advitya Sharma, Amrit Raj, Neeraj Bhunwal, Rahul Yadav, Ravish Naresh, Risabh Agarwal, Sanat Ghosh, Surabh Goyal, Snehil Buxy & Vaibhav Tolia |
|              Founded Date |                  2012 |
|      Total Funding Amount      |            $147.8 Million  |
|                Investors | Elara Technologies & Locon Solutions |
9. HolaChef
It is a fine dining restaurant in the cloud, and a food tech company started in September 2014 by Saurabh Saxena and Anil Gelra, who started the business aiming to deliver the most affordable prices and have chef-crafted home-cooked meals for all of their customers.
There are certain factors regarding this company, HolaChef, which set it apart from the other players. One of the main reasons is that the whole because she is becoming such a hit in the food tech industry because of the menu changes daily. The company has received Rs.2 Crore funding from the India Quotient during its stages stage and serving the best quality, quantity of the food meals.
It has been showing the excellent mix of quality, the amount which is coupled with the affordability and that has pushed them far ahead of their competitors, and in exactly one year from the launch, their place in the market was cemented when they received for the investment none other than from Ratan Tata, who is the chairman emeritus of Tata Sons. It has – a house chef who prepares the best signature dishes, which include Indian in the global cuisines, besides Deserts, Beverages, Soups, munchies and salads.
Company Overview
| | |
| --- | --- |
|                Legal Name | HolaChef Hospitality Pvt Ltd.  |
|                 Industries  | Delivery Service, Food, Beverage, Food Delivery & Food Processing |
|                Founder(s) | Anil Gelra, Gaurav Srivastava & Saurabh Saxena  |
|              Founded Date |                  2014 |
|      Total Funding Amount      |             $12.1 Million |
|                  Investors | Ashok Kumar Gajera & Innoven Capital |
10. Justdial
It is the one start-up in Mumbai which is known to be India'sIndia's No.1 local search engine because it has been offering the best search services world. The customers' information can be relayed through the phones, internet, mobile application or SMS. V S S Mani founded the company in the year 1996 with the first investment of Rs 50,000.
It started with six employees, but today the company is operating with the help of 7,400 employees. They launched their web-based version of their company in 2007 and their android application in 2011. Their launch on the Android phones, their search plus has introduced the integrated 28 applications which have allowed the users to perform the everyday task like the grocery shopping, flower delivery, booking the movie tickets and ordering the food online.
It has seen a fantastic kind of funding, beginning with the Rs.50 crores from the SAIF Partners in 2006. Justdial was started after several years of seeking the financial backing for the idea that the founders got. Just Dial signed on Amitabh Bachchan to be their brand ambassador in 2010. He has constantly been appearing in the company's campaigns ever since and even invested Rs 6.27 lakhs in the company in 2011. As a business owner, getting a listing from the Just Dial is an easy act. All you have to do is to click on the "Free Listing" button on the home page of Justdial.
Company Overview
| | |
| --- | --- |
|                Legal Name |      Just Dial Limited. |
|                 Industries  | Information Services, Internet, Local & Search Engine |
|                Founder(s) | Ramani Iyer & V.S.S Mani |
|              Founded Date |                   1996 |
|      Total Funding Amount      |               $85 Million |
|                  Investors | Nalanda Capitsl & Sequola Capital India  |
Mumbai is an amazing city for major start-ups because it has a suitable kind of business environment that is very vibrant. It has a metropolitan nature, making it very easy for all the outsiders to come to the city and set up the company's base. It has the presence of many corporations with the best academic institutes, which ensures that the city's talent pool is big.
Many city areas have cemented their place in the emerging start-up market and have even been termed to be the significant start-up hubs locations in the country. A new term, "Powai Valley", has been introduced because of the many innovators coming on in the city. It is not only called the capital, but it stands tall in the sectors of entertainment, commercial and financial capital of the country.
The city has been giving excellent access to most intrapreneurs to have a huge number of elite services that they might be needing to grow this start-up and make the most potential customers in their own city. It has different transportation modes, making commuting very easy in the city like the rickshaws, buses, private cab services and taxis. Having port locations in the town has allowed the customers to receive and send the international delivery is much easier for the companies located here in Mumbai.
 edited and proofread by nikita sharma