Trends
Twitter begins negotiations with Elon Musk after Tesla CEO woos shareholders in 2022
Twitter begins negotiations with Elon Musk after Tesla CEO woos shareholders in 2022
Twitter kicked off their deal discussions with Elon Musk on Sunday after he wooed many of the social media company's shareholders with financing plan details on his $4-billion acquisition deal, people familiar with the matter said.
The sources said that the company's decision to engage with Musk, taken earlier on Sunday, does not mean that it will accept his $54.20 per share bid. However, it points out, that Twitter is now in the process of exploring whether the sale of the company to Musk is possible on unique and attractive terms.
Musk, the chief executive of electric car giant Tesla Inc, has been meeting with the Twitter shareholders for the last few days, seeking their support for his bid. He has stated that Twitter needs to be taken private to grow and become an open platform for free expressions and speech.
Many of the Twitter shareholders have already reached out to the company after Elon Musk gave a detailed financing plan for his bid that he made on Thursday. He urged it not to let the opportunity for the offer slip away.
Musk insisted that his bid for Twitter is his "final and best", and it has come out as an obstacle in the discussions of the deal. Nevertheless, Twitter's Board has still decided to get involved with Musk to gather more information on his ability to complete the agreement and potentially get better terms, the sources added.
According to the sources, Twitter has not yet decided if it will explore a sale to put pressure on Musk to raise his bid. The people with detailed knowledge of the matter have declined to be identified because the deal discussions are confidential.
One of the sources said that Twitter wants to know more about any active investigations by regulators into Musk, including by the U.S. Securities and Exchange Commission (SEC), that would present a risk to the deal was being completed.
Securities lawyers say that Elon Musk, who has settled the charges that he misled investors by suggesting that he had secured funding to take Tesla private four years ago, may have breached SEC disclosure rules as he amassed a stake in Twitter earlier this year.
The source added that Twitter is looking into whether regulators in any of the major markets it operates would object to Musk owning the company. According to the sources, if Twitter establishes that a sale to Musk would be risky, it could ask for a sizeable break-up fee.
The social media company adopted a dangerous pill after Musk, who made his deal to prevent him from raising his more than 9 per cent stake in the company above 15 per cent without discussing the agreement with his Board. In response, Musk has threatened to introduce a tender providing that he could use to register the Twitter shareholder for his support for his bid.
A major concern that Twitter's Board has was that many of the shareholders could take him back in a tender offer unless it sought to negotiate a deal with Elon Musk.
While the poison pill would prevent the Twitter shareholders from tendering their per cent of shares, the company is worried that its negotiating hand would weaken considerably if it were shown to be going against the wish of many of its major investors.
Representatives for the Twitter board, but Musk did not respond to them immediately requesting comments. The Wall Street Journal made a report earlier on Sunday that Elon Musk and Twitter would meet to discuss the acquisition offer.
The sources said that the price expectations among Twitter shareholders for the deal diverge primarily based on their investment strategy. The active, long-term shareholders, who, together with index funds, hold the most significant chunk of the Twitter shares, have very high price expectations. Some are in the $60s-per-share.
They are more inclined to give Parag Agrawal, who became Twitter's chief executive in November, more time to boost the value of the company's stock, the sources added.
"I don't believe that the proposed deal by Elon Musk ($54.20 per share) comes close to the intrinsic value of Twitter given its growth prospects," Saudi Arabia's Prince Alwaleed bin Talal, a Twitter shareholder, tweeted on April 14.
After weeks of drama, Elon Musk has finalized a deal to buy Twitter, the platform on which the world's richest man frequently makes flippant remarks and employs middle-school humour.
Elon Musk surprised the world just two weeks ago when, in a stunning move, the billionaire tweeted that he had filed a non-binding proposal with the Securities and Exchange Commission to buy Twitter's outstanding common shares for $54.20 a share. Only three days before, Musk had reversed his decision to join the company's Board of Directors, which would have limited his ability to expand his 9% stake in the company.
Twitter's Board then adopted a limited duration shareholder rights plan, commonly known to be a "poison pill", that would dilute the value of the company's outstanding shares if any entity attempted to accumulate 15% or more of the stock without the Board's permission. This news came a day after Musk announced his acquisition bid, buying the company more time to consider the proposal.
Now, not ten days after the original announcement, major news outlets announced that Twitter and Elon Musk reached advanced discussions to seal the deal after all. Twitter confirmed the information on April 25, 2022, after the Board unanimously approved the $54.20-per-share acquisition for recommendation to Twitter shareholders.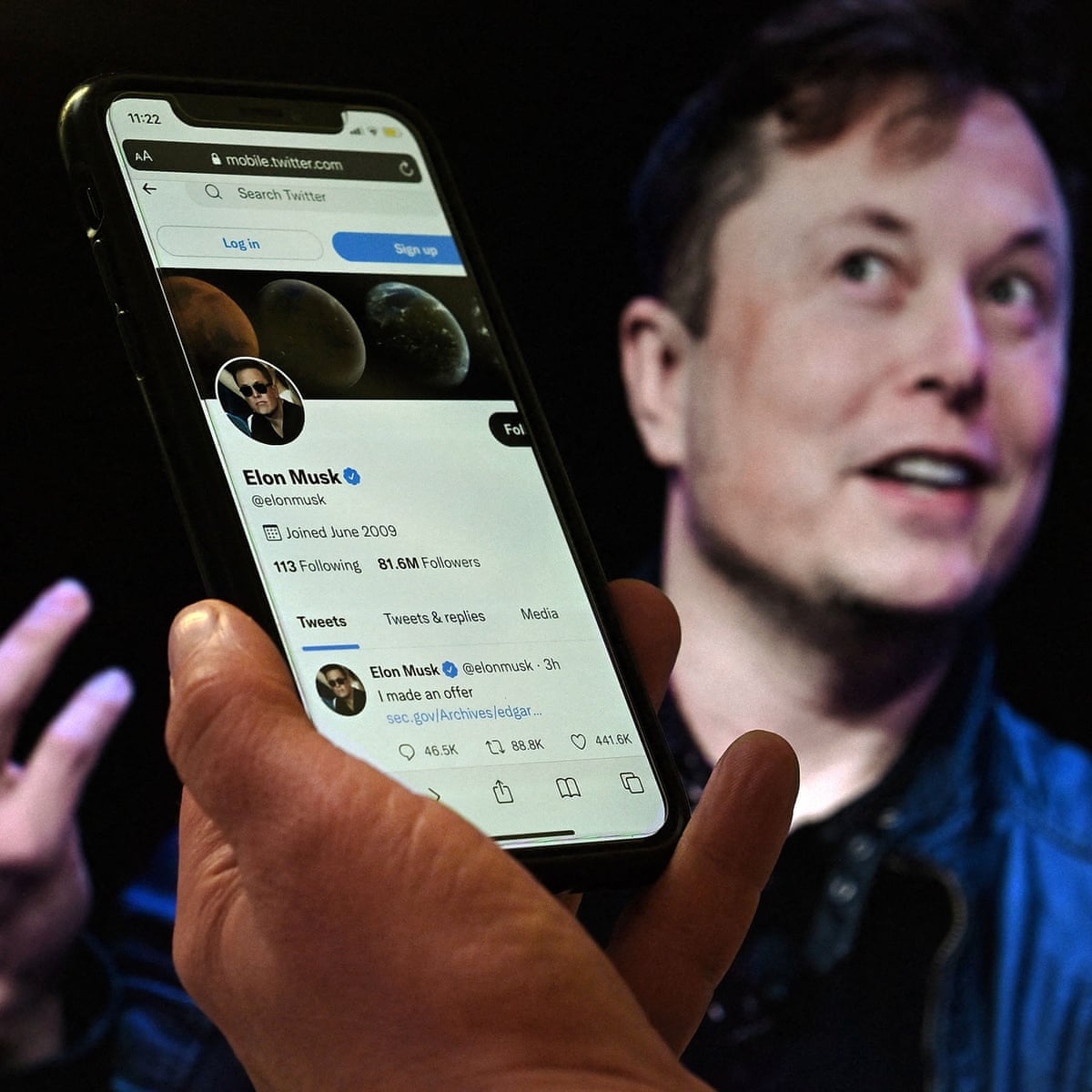 Musk's pursuit of Twitter may have much to do with his ties to the platform. His Twitter account boasts more than 83 million followers, and he has frequently commented about censorship and free speech. The billionaire was offered to buy all amazing shares for $54.20 a share and has since stated a desire to take the company private.
Twitter stock has historically traded between $31.30 and $73.34 and recently trades around $50 per share following Musk's acquisition offer. That means that shareholders who buy the stock at the moment could earn nearly 10% off their purchase if the Musk deal goes through.
If the deal collapses, however, the company's stock price could fall 30% to where it was trading before Musk's declaration went live.
Musk announced that he would endeavour to keep "as many shareholders in [a] privatized Twitter as allowed by law," but what would privatizing Twitter look like?
To go private, Twitter's Board will negotiate a takeover of the deal with Musk and then host a special election for its investors to accept or decline the purchase. Any investor who owns voting stock in the company would be able to vote. However, institutional shareholders who tend to hold important stock amounts would consequently present a big portion of the vote.
edited and proofread by nikita sharma