Trends
Why failing to take a strong stand against Russia could harm India
Why failing to take a strong stand against Russia could harm India
India has voted against every U.N. resolution that has condemned Russia's take on Ukraine.
Before their meeting on December 6, 2021, in New Delhi, Russian President Vladimir Putin (left) and Indian Prime Minister Narendra Modi exchanged greetings. India has abstained in every U.N. vote denouncing Russia's take in Ukraine. 
Narendra Modi, the Indian prime minister, and Vladimir Putin, the president of Russia, were posing for photos in an opulent New Delhi palace because Washington sounded the alarm about convoys of Russian military personnel moving toward the Ukrainian border in early December.
Both leaders reaffirmed their "special and privileged strategic partnership" during the 21st India-Russia Annual Summit. They agreed to military and technical cooperation agreement that will increase trade to $30 billion U.S. annually and include a $5.4 billion U.S. missile defense system for India.
As hundreds of its students are still stranded in Ukraine, India calls for a cease-fire there.
ANALYSIS
How will Putin's conflict, in reality, conclude with Russia continuing and Ukraine securing its position?
India has voted against every resolution the United Nations has passed denouncing Russia's take since it invaded Ukraine two weeks ago, shelling several important cities, impeding evacuation operations, and killing at least 400 civilians so far.
These include votes at the International Atomic Energy Agency, the U.N. General Assembly, the U.N. Human Rights Council, and the U.N. Security Council.
The U.S., with whom India has recently been establishing a closer strategic alliance, expressed disapproval of India's position, which was backed by their shared concern over rising Chinese encroachment into the Indo-Pacific region. The majority of India's NATO allies shared this opinion.
According to Srinath Raghavan, a political science professor at Ashoka University in Gurgaon, India, "India is in a complicated situation."
India's need for Russian weapons to defend itself is the major justification for India's refusal to vote against Russia at the U.N., according to Raghavan.
India's decision to abstain is undoubtedly challenging, given that its boundaries are in dispute.
In its explanation of why it abstained from the U.N. resolution, India did acknowledge that Russia had committed an act of aggression and a violation of Ukrainian sovereignty. Ambassador T.S. Tirumurti stated on February 25 that India was "deeply disturbed" and called for an "immediate cessation of violence."
However, India's support for Russia has a long history and is not a surprise to foreign policy specialists; in fact, Ramesh Thakur, a scholar, described it being a "reciprocity of silence" back in 1991.
Arms sales have been the cornerstone of India-Russia relations since the Cold War.
India has befitted from so-called "friendship rates," simple Loan Terms, and technologies that are, for the most part, competitive and reliable over the years are its best customer.
According to the Stockholm International Peace Research Institute, India has spent more than $70 billion U.S. on Russian weapons since 1991 alone, including frigates, nuclear submarines, fighter planes, transport helicopters, cruise missiles, and air defenses.
"If Russian help is not present, the Indian military would halt. And being a result, the Chinese threat would get stronger, "Sushant Singh, a senior fellow at the Center for Policy Research in New Delhi, made the statement.
China and India's tense relationship
India and China have had a tense relationship for many years.
When conflicts along the boundary known by the term the Line of Actual Control resulted in fatalities for the first time in 45 years in 2020, hostilities took a violent turn. In the conflicts of 2020, 20 Indian soldiers and an undetermined number of Chinese soldiers perished, and tensions still exist.
Sanjay Ruparelia, Jarislowsky Democracy Chair at Ryerson University in Toronto, said there is a perception in New Delhi that India is eventually sorted off on its own when it faces very challenging circumstances with China.
The price of China's unrestricted backing for Putin: Was Beijing duped by the invasion of Ukraine?
Chinese-Russian relations are put under pressure being a result of the invasion of Ukraine.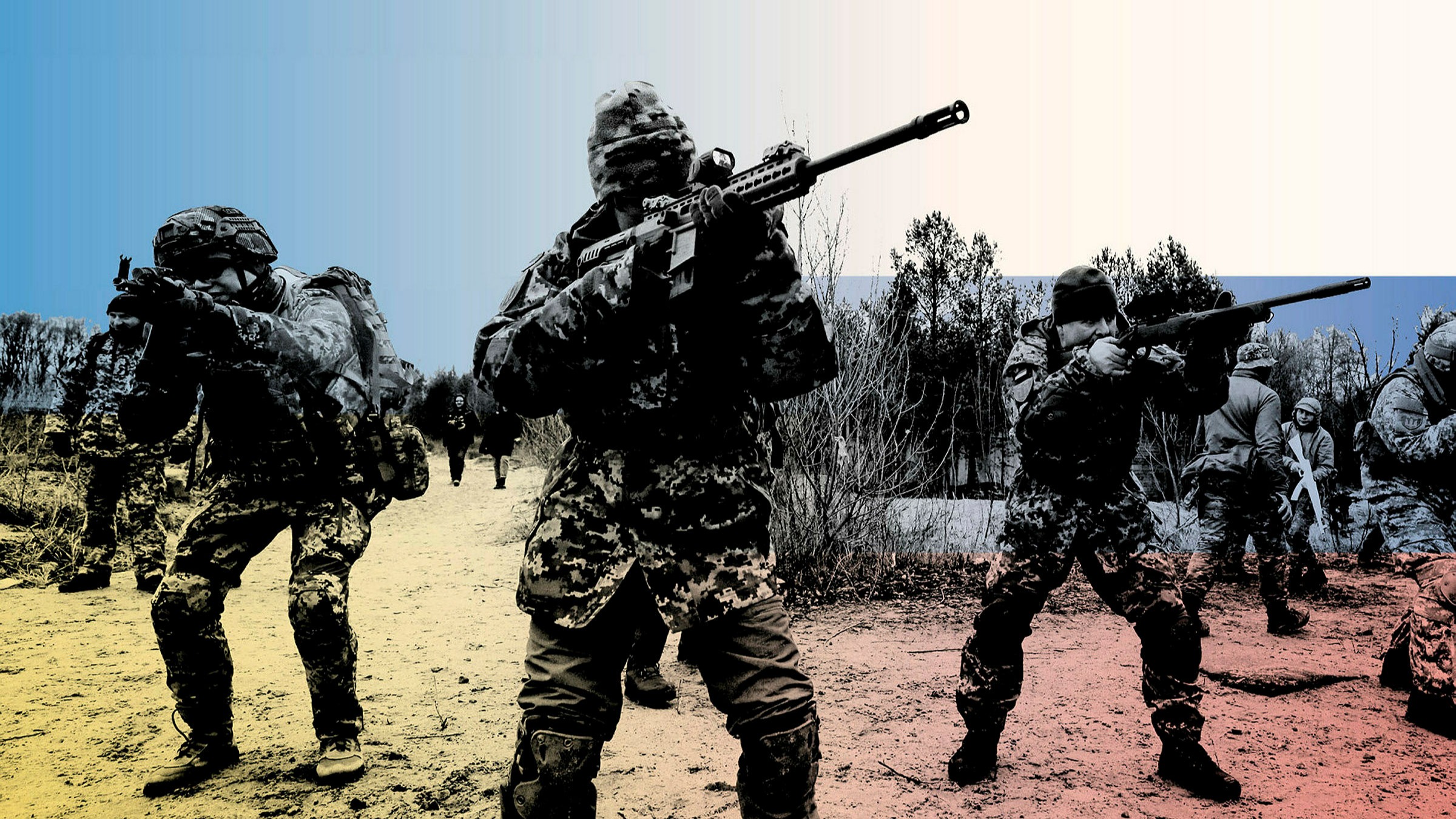 Ruparelia claims that American lawmakers are keenly aware of the geopolitical conundrum India confronts being a result of its reliance on Russian armaments, despite the fact that U.S. President Joe Biden has shown concern about India's repeated U.N. abstentions.
They must defend themselves because they are aware that China under [President] Xi Jinping is becoming a more aggressive regime, according to Ruparelia.
"We don't want Russia to lean solely upon China."
When it comes to a developing China, India and Russia's foreign policies diverge.
When Xi Jinping, the president of China, met Putin at a banquet in Beijing last month, he declared that Beijing and Moscow would be at the center of the new world order and that their friendship knew "no bounds.
China, too, voted against every motion to restrain Russian aggression in Ukraine.
"We witness yet another example of civilians being targeted. Regarding the alleged Russian attack on a maternity facility in Mariupol, retired general Tom Lawson, a former chief of the military staff, remarked, "This is a war crime. "We probably observe that NATO needs to reconsider how they deal with Russia,"
According to Raghavan, "Russia and China have developed an increasingly intimate relationship, and I believe it is very much in India's interests to ensure that the two countries do not completely embrace one another.
"We do not want Russia to completely lean toward China."
But in recent years, the strategic interests of the United States and India have coincided accurately on the topic of limiting China. According to Raghavan, the U.S. wants India to act being a counterweight to China in the Asia-Pacific area.
Raghavan argues that since Russia holds a veto, even if India had voted to condemn Russia, it would only have been symbolic.
Expert: India's inaction could have unintended consequences.
India's abstentions are especially concerning because it is the "largest democracy in the world," according to Ayesha Ray, a political science professor at King's College in Pennsylvania. According to Ray, India ought to have denounced Russia when Putin ordered his nuclear deterrent forces to be on high alert, a posture that had never been adopted since the end of the Cold War.
Against nuclear proliferation and this kind of assault against sovereign governments, Ray added, "we must stand alongside democracies around the world."
What is known about the conflict over Ukraine's skies?
Russia may attempt to use chemical and biological weapons in Ukraine, according to the U.S.
Ray warned that India's inaction could backfire being a country with border issues with both Pakistan and China.
"If India approaches the U.N. and claims that its territorial integrity is being threatened,… What type of moral statement could that be? Unless it's a type of protesting the territorial integrity of a sovereign state that Russia has utterly destroyed?"
India needs Russia just as much as Russia needs India.
Christine Fair, a professor of security studies at Georgetown University in Washington, said that India had missed opportunities to wean itself off of Russian supplies.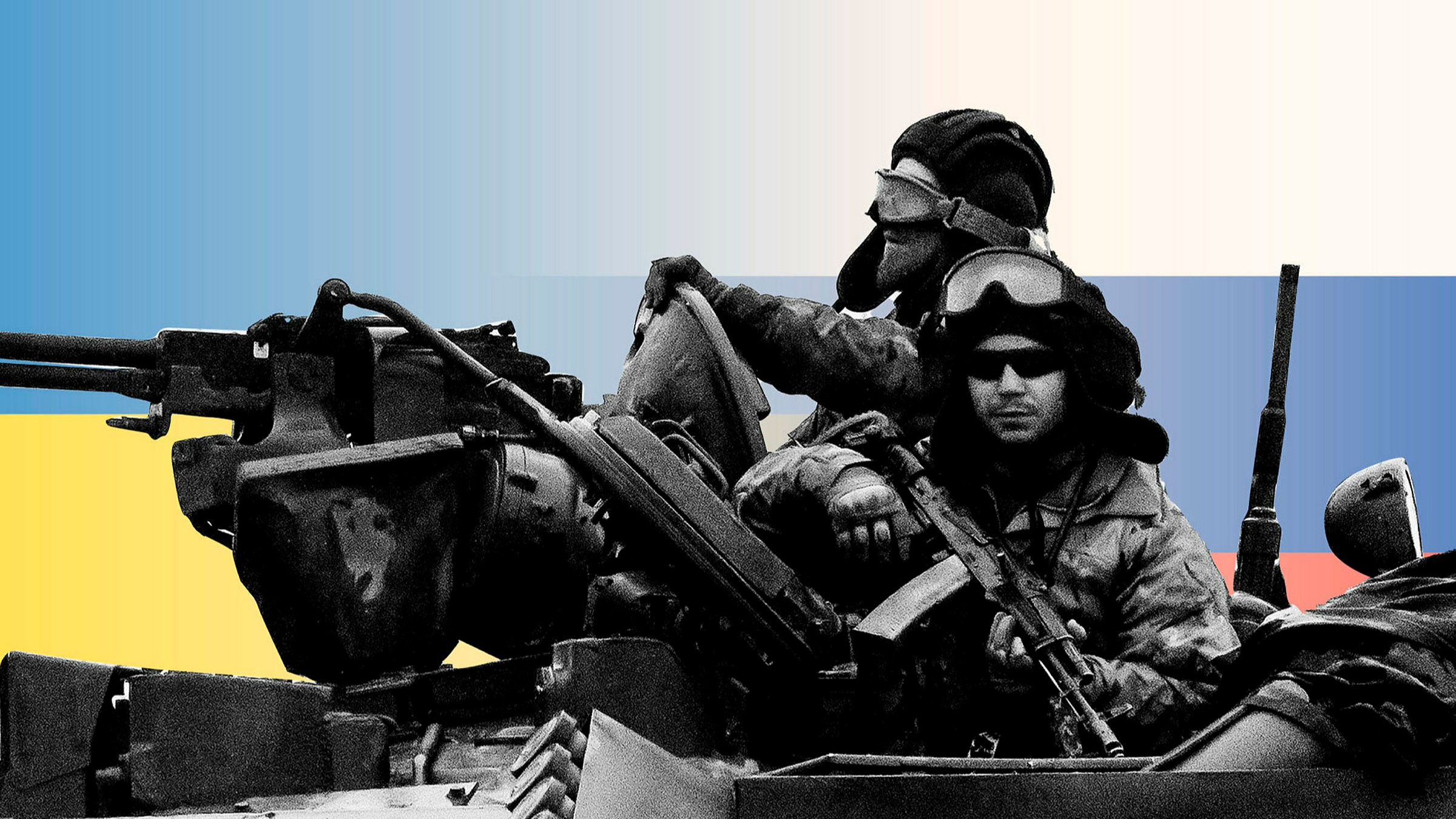 For example, the United States and India reached a nuclear agreement in 2006. In 2016, Washington designated India being a "major defense partner," granting it access to military supplies and lastly reserved for its closest friends.
India, on the other hand, "tells itself it doesn't want to be dependent upon a single supplier, but in fact, it is with respect to the Russians," Fair claimed.
According to Fair, Russia has wasted its major influence by failing to take a clear position against the war in Ukraine. Russia needs India to purchase Russian weaponry just as much as India needs Russian military hardware.
"What will Russia do with its main supplier of arms exports? Nothing. Putin was not going to disconnect them. Due to the fact that his economy is already in ruins. Why is India's status being an important power not recognized on a global scale? I guess this is it. Even though you held all the cards, you chose not to play them, Fair said.
It is yet unclear whether India's desire to avoid inflaming Russia would have an effect on its extending alliance with the United States.
If it chose to, the United States could sanction India for purchasing a Russian S-400 surface-to-air missile system, which it claimed was more affordable for India than the American Patriot system.
Even if they disagree with it, I believe that the Americans are aware of India's position. However, since the war drags on, India will come under increasing pressure.
India and Russia's Relationship
India and Russia have recently commemorated 75 years of diplomatic relations. This has happened in the midst of the war between Russia and Ukraine.
What are the many facets of relations between India and Russia?
Historical Context
Russia and India have had a long-standing relationship. India-Russia relations have taken on a qualitatively new character since the "Declaration on the India-Russia Strategic Partnership" was signed in October 2000, with increased levels of cooperation in almost every aspect of the two countries relationship, including politics, security, defense, trade, and economy, science and technology, and culture.
India and the Soviet Union had close strategic, military, economic, and diplomatic ties throughout the Cold War.
Following the dissolution of the Soviet Union, Russia continued to have close ties with India, leading to the two countries sharing Special Strategic Relations.
However, in recent years, especially in the post-Covid era, relationships have suffered greatly. One of the main reasons for this is Russia's tight ties to China and Pakistan, which have brought India a lot of geopolitical problems in recent years.
Political connections
The highest level of institutionalized conversation in the strategic partnership between India and Russia takes place at the annual summit meeting between the Prime Minister of India and the President of the Russian Federation.
2018 saw the first informal summit between Prime Minister Narendra Modi and President Vladimir Putin at the Russian Federation's Sochi.
The order of St. Andrew the Apostle, Russia's highest state decoration, was presented to PM Narendra Modi by President Putin in 2019. The order was given to the prime minister in recognition of his outstanding work in fostering cordial relations between the Russian and Indian peoples and the growth of Russia and India's privileged strategic relationship.
Annual meetings are held by two intergovernmental commissions: the IRIGC-TEC for trade, economic, scientific, technological, and cultural cooperation and the IRIGC-MTC for military-technical cooperation.
Commerce Relations:
By 2025, the two countries hope to grow bilateral trade to $30 billion and bilateral investment to $50 billion.
The value of bilateral trade in F.Y. 2020 was USD 8.1 billion.
The share of trade that took place between the two countries fell dramatically between 2013 and 2016. But starting in 2017, it started to rise, and in 2018 and 2019, it continued to rise.
Relations between security and defense
Military-technical cooperation between India and Russia has changed from a buyer-seller model to one that involves collaborative research, development, and manufacture of cutting-edge defense technology and systems.
Both countries regularly participate in the Tri-Services exercise known by the term "I.N.D.R.A."
The collaborative military initiatives between Russia and India consist of:
Programs for BrahMos cruise missiles, fifth-generation fighter jets, Sukhoi Su-30MKI aircraft, Ilyushin/H.A.L. tactical transport aircraft, several frigates, and KA-226T twin-engine utility helicopters
The Russian military equipment that India has either purchased or leased includes:
Under the Make in India initiative, the S-400 Triumf Kamov Ka-226 200 and the T-90S Bhishma I.N.S. Vikramaditya aircraft carriers will be produced in India.
Additionally, Russia has an important impact in helping the Indian Navy with its submarine programs:
Russia supplied the first submarine of the "Foxtrot Class" to the Indian Navy.
The only aircraft carrier used by India, the I.N.S. Vikramaditya, is similarly Russian in origin, and India is dependent on Russia for its nuclear submarine program.
Russian submarines make up nine of India's fourteen operating conventional submarines.
What are some other crucial spheres of India-Russian relations?
Russia is an important ally of India in the domain of the peaceful use of nuclear energy.
It acknowledges India being a country with cutting-edge nuclear technology and a spotless non-proliferation record.
In India, the Kudankulam Nuclear Power Plant (K.K.N.P.P.) is being constructed.
In Bangladesh, the Rooppur Nuclear Power Project is being carried out by both India and Russia.
Space exploration: Both parties work together to develop peaceful uses for space, like satellite launches, the GLONASS satellite navigation system, remote sensing, and other social functions.
During the 19th Bilateral Summit, an MoU was signed between I.S.R.O. and ROSCOSMOS on Joint Activities in the Field of Human Spaceflight Programme.
Technology and science
The three main institutional mechanisms for bilateral Science and Technology cooperation are the Working Group on Science and Technology operating under IRIGC-TEC, the Integrated Long-Term Programme (I.L.T.P.), and the Basic Science Cooperation Programme, while the Science Academies of the two countries encourage inter-academy exchanges.
The Russia-India Bridge to Innovation, telemedicine collaboration, the Traditional Knowledge Digital Library (T.K.D.L.), and the Russia India Network (RIN) of universities are a few recent projects in this field.
Cultural Interactions
Roughly 1500 Russian students are regularly taught Hindi in about 20 Russian institutions, including renowned universities and schools.
In addition to teaching Hindi, Russian institutions teach Tamil, Marathi, Gujarati, Bengali, Urdu, Sanskrit, and Pali.
Ayurveda, yoga and Indian dance are just a few of the other interests Russians have.

What is Russia's Importance to India?
China's balance: A turning point in India-China ties was caused by Chinese aggression in eastern Ladakh's border regions, but it showed how Russia probably helped ease tensions with China.
Following violent confrontations in the Galwan Valley in the disputed region of Ladakh, Russia convened a trilateral conference of the foreign ministers of China, India, and Russia.
New Economic Sectors That Are Emerging: New economic engagement sectors, like mining, agro-industrial, and high technology, including robotics, nanotechnology, and biotechnology, are projected to emerge in addition to conventional cooperation areas like weaponry, hydrocarbons, nuclear energy, and diamonds.
India's influence in the Arctic and the Far East of Russia is expected to grow. Projects involving connectivity could benefit.
India and Russia are urging the Comprehensive Convention on International Terrorism to be completed soon and are striving to close the gap on Afghanistan in the fight against terrorism.
Support at Multilateral Fora: Russia backs India's bid for permanent membership in the Nuclear Suppliers Group and a revamped United Nations Security Council.
Military exports from Russia: Russia has been one of the main suppliers of weapons to India. Despite the fact that Russia's percentage of India's weaponry imports decreased by more than 50% over the last five years (2011-2015),
According to the Stockholm International Peace Research Institute, which keeps tabs on the international arms trade, India imported arms and weapons from Russia for USD 35 billion over the past 20 years.
Russia Will Continue To Support Timely Maintenance: A major problem from India has been the timely supply of replacement parts and support to the important stock of Russian equipment used by the Indian military.
Following the signing of an Inter-Governmental Agreement in 2019, Russia changed its laws to allow Russian businesses to establish Joint Ventures in India.
This agreement must be carried out in a timely manner.
Russia will continue to be an important defense partner for India for many years to come.
On the other side, there is a sort of partnership going on between China and Russia right now. Russia has made it clear time and time again that it does not consider itself anyone's junior partner. Russia wants India to serve to be a balancer because of this.
Joint Military Production:
The two countries have been talking about how they may work together to use India being a production hub for exporting goods and services of Russian provenance to other countries.
edited and proofread by nikita sharma