Trends
Top 15 Highest Paying Jobs in India to Watch Out For in 2022
There is no doubt that everyone wants a well-paying job. It is understandable to seek a profession that pays what you deserve after spending so many years educating yourself. But it is by no means a simple process.
The worldwide pandemic has significantly altered the work sector, along with digital transformation and technical improvements. We have produced a list of some of the best-paid jobs in India to make things easy for you.
While there is no shortage of lucrative employment opportunities, it's crucial to realize that compensation standards differ between firms and industries. Your educational background, professional experience, and other factors will all affect your pay.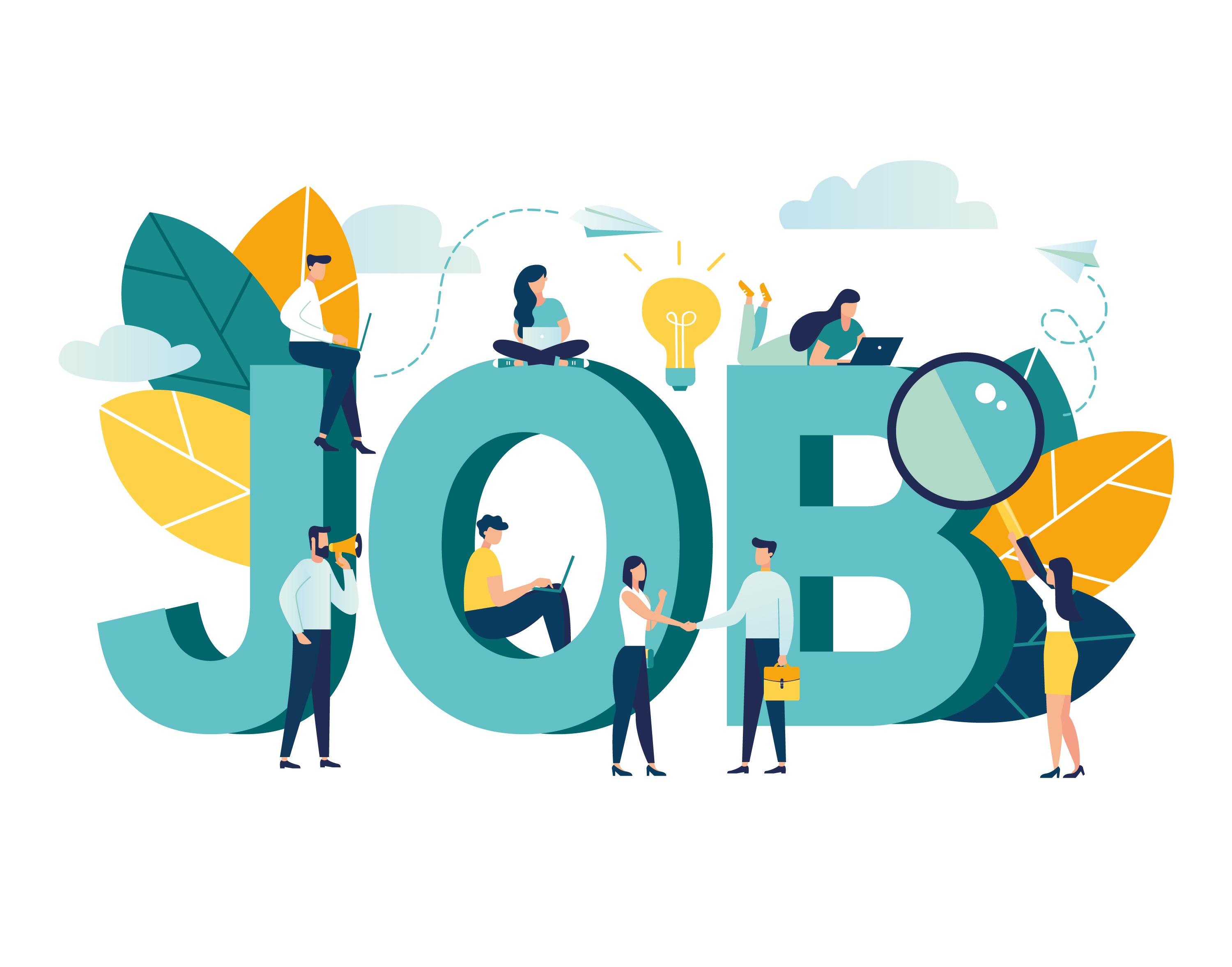 Several possibilities give you the highest-paying job match for you, regardless of whether you are a recent graduate, middle-level employee, or senior professional. Here is a list of the top 11 occupations in India, according to salary, for 2022. When looking for one of the greatest jobs in India, considerations outside of the compensation package should be made.
1. Medical Professionals (Doctors and Surgeons)
The healthcare sector in India has one of the highest salaries in healthcare. The healthcare sector is rapidly rising as a result of the pandemic's increased need for medical experts. With pay varying according to specialities like dentistry, pharmacy, optometry, or fields like healthcare administration, nursing, medical assistant, home health aide, etc.,
Indian physicians and surgeons are among the highest paid in the world. Prescription of medications, therapy administration, evaluation of patient symptoms and diagnosis of medical conditions, collaboration with nurses and other health professionals, evaluation of test findings, etc., are only a few of the typical work obligations of medical professionals.
In India, the average annual income for medical professionals is around Rs 10 lakh. More than 25% of healthcare professionals make about Rs 20 lakhs annually. A general physician makes an average income of Rs 6,99,142 LPA, whereas a general surgeon makes Rs 11,59,833 LPA.
2. Data Scientist
One of the top-paid careers in India, data science is a relatively new position that comes with a long list of benefits and a competitive salary. A data scientist is a professional who gathers, analyses, and interprets vast volumes of data in an organization, earning the title of "the most promising vocation" on LinkedIn. Data scientists in India might pursue a rewarding profession if they have a solid background in computer science, programming, mathematics, statistics, and analytics.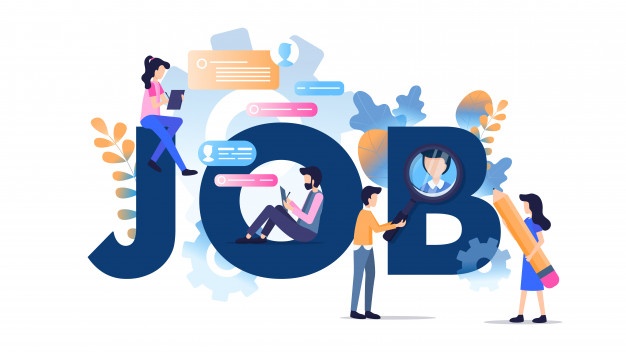 Think about completing this course to enter this profitable industry and get noticed by top employers. Upon completing this course, you will be qualified for the highest employment in India. One of the top paid careers in India is that of data scientist, with an average annual compensation of Rs 11,000,000 for this position. Data scientists with experience may make up to 60–70 LPA annually.
3. Machine Learning Experts
An area of artificial intelligence (AI) called machine learning (ML) has exploded in popularity across a variety of fields. The field of AI and ML is expected to grow dramatically over the next several years and now has one of the highest salaries in India. Experts in machine learning conduct statistical studies and create ML applications and algorithms that may be used for commercial requirements.
To develop work-ready skills and become qualified for the greatest jobs in India, learn the A to Z of machine learning. In India, a machine learning engineer makes an average salary of Rs 728,724. The average annual salary for engineers with less than a year of experience is $501,056. Professionals at mid-level levels may make 698,443 USD yearly, while those with experience can make up to 1,948,718 USD annually.
4. Blockchain Developer
The latest buzzword, blockchain technology, is altering everything like financial transactions, internet connectivity, data security, and data processing. Blockchain technology is being used by both the public and private sectors to eliminate intermediaries, save prices, and increase speed and reach. There is a shortage of qualified blockchain developers in India to satisfy the steadily rising need for blockchain developers in India to oversee and administer blockchain applications.
Blockchain developers might be aspirational for engineers or IT professionals with solid expertise in computer science, mathematics, and/or statistics. Indian careers in blockchain technology are the finest. Blockchain developers in India make an average salary of Rs 8,01,938 annually. Professionals with experience can make up to 45 LPA.
5. Full Stack Software Developer
One of the top-paying careers in India, the demand for software developers—including full-stack developers—is at an all-time high. Experts in building both the front end and back end of software or websites are known as "full stack developers." Since they create a website from scratch, this position is among the most paid in India. You may improve and boost your chances of becoming a Full Stack specialist by enrolling in an online speciality in Full Stack Development if you have a Bachelor's degree in IT or computer science.
Full Stack Development beginners may expect to make an annual income of about 375,000, while mid-level developers with 1–4 years of experience can make up to 553,000, and senior-level professionals with 5–9 years of experience can make up to 1,375,000. In India, one of the finest careers is that of a full-stack developer.
6. Product Management
In the Indian industry, product design, development, and management are quickly taking the lead. Here comes the Product Manager, a key position in charge of creating strategy, marketing, defining features, and making predictions about products. Product managers need to be meticulous and knowledgeable about organizational objectives connected to product development. With a product management certification, you may advance your career and get the best positions in India. In India, a product manager typically earns Rs 14,40,000 a year. Beginners often make between 7-8 LPA, whereas experienced professionals typically make between 17 and 26 LPA.
7. Management Consultant
Management consultants assist businesses in resolving issues, improving operations, and maximizing growth. They deal with the organization's strategy, structure, operations, and management. Aspiring candidates can enroll in an MBA program after earning a bachelor's degree in business administration, economics, finance, accounting, or management to break into the competitive area of management consulting. You'll get the greatest jobs in India with an MBA. A management consultant makes an average salary of around 11,49,770 LPA. Beginning consultants make between 6 and 7 LPA, while more seasoned candidates might make between 17 and 26 LPA.
8. An investment banker
Investment banking, one of the top-paying professions in India and the world, focuses on assisting customers in making the most profitable financial decisions. Investment banking is the ideal career path if you have a finance speciality and a preference for hosting financial services. Salary on the Average: 4–40 LPA Pay Range for New Hires: 10–12 LPA Mid-level and seasoned investment bankers with at least 30 LPA.
8. Chartered Accountant
Every sector needs Chartered Accountants (CA) since they act as financial consultants and advise customers on effective money management. CAS is in high demand and is one of the highest-paying professions in India. Graduates in commerce must pass the CA exam administered by the Institute of Chartered Accountants of India (ICAI), New Delhi, to practice as a CA. Chartered accountants' pay ranges from 6-7 LPA (depending on experience and competence) to 30 LPA or more. One of the top careers in India is chartered accountant, which pays an average income of Rs. 789,396.
10. Marketing Manager
A marketing manager develops and implements a company's marketing initiatives to satisfy customer wants and increase revenues. They operate in all facets of the sector, and the employment function is rapidly expanding. The entry-level requirement for a profession in marketing management is a bachelor's degree in either business administration or marketing management. Marketing managers provide cutting-edge goods and solutions to satisfy customer wants and the needs of the organization, earning one of the best salaries in India. A marketing manager makes an average salary of 7,01,976 LPA in India. Entry-level pay ranges from 4-6 LPA. 10 to 12 LPA is the middle level. 15–22 LPA for Senior Level.
11. Business Analyst
One of the most in-demand careers in India is business analysis. A business analyst examines an organization's systems, models, and procedures to assess its performance. They might aid a company in making wiser choices and enhancing operations. In India, a profession as a business analyst offers some of the best incomes available. The annual compensation of a business analyst in India ranges from 3.00 lakhs to 16.0 lakhs. One of the top professions in India depends on experience. A business analyst makes an average annual salary of 750,500 rupees.
Your financial future will be kept secure by this high-paying job. It's crucial to future-proof your talents by becoming more knowledgeable in the newest, in-demand fields when you think about changing the course of your career in 2022.
12. Web Developer
In India, there is a huge demand for web developers. The person in charge of designing, updating, and developing a website is known as a web developer. Together, web designers and web developers form creative teams to provide unique, approachable, and high-quality ideas about the website and the factors that affect it. Most of the time, web developers and web designers must possess a suitable bachelor's degree or three years of relevant work experience, but this is not always necessary in other circumstances.
If you're a web developer seeking the top paid job in India, your former employment or present portfolio must worry you. Nowadays, finding a high-paying job is not at all simple. However, persistent work and investigation will unquestionably assist you in landing your ideal position. The majority of businesses require designers to be proficient and effective in a variety of design applications, so make sure you have them on hand. Furthermore, having a solid command of HTML is essential. New software and trends should be familiar to you; keep that in mind. A web developer's duties include creating code to create web pages, testing and documenting website software, collaborating with designers and content creators, and writing and troubleshooting website software.
The amount of experience web developers have affects their pay. Based on 103 salaries, an entry-level web designer with one year of experience can expect to make an average total compensation of $231,749, which includes gratuities, overtime pay, and bonuses. Based on 340 salaries, web developers with 2-4 years of experience can make up to $306,403. Based on 28 salaries, web engineers with 9–10 years of experience can expect to make an overall average salary of 700,000.
Although the demands and working hours of web developers might vary, they typically put in longer hours when completing projects for clients. The size and resources of the firm will determine where you work and how you travel. For instance, some may meet with other clients to learn about their vision and offer practical comments, while others may be in charge of presenting and delivering fresh ideas to upper-level management.
13. Company Secretary
One of the highest-paying occupations in India is this one. A related profession to CA is CS. The same requirements apply to becoming a CS. The position of corporate secretary is a very lucrative one. In a reputable company, you may easily make between $800,000 and $1.5 million dollars every year. In several areas, India has experienced fast growth. Every day, a large number of startups are formed. Therefore, there will undoubtedly be a significant need for CS in the years to come. The government organization that administers the test for potential CS students is the Institute of Company Secretaries of India.
14. Aeronautical engineer
The existence of this engineering is not well known. However, one of the highest-paying professions in India is aeronautical engineering. This is a legitimate profession as well, but you have to be a science major to work in it. This engineering course is offered by several colleges. Many people are unaware that people in this industry may make between 50,000 and 300,000 each month. This also depends on your background and abilities. However, you will still receive as much money if you are a new employee.
15. Commercial Pilot
One of the jobs with the highest pay in India is this one. For many students, becoming a pilot is a dream rather than a career. It is difficult to fly in the air. To become a good pilot, you must possess a strong heart. Additionally, being a pilot is the most prestigious and admirable job path. It is also true that, depending on your experience, you may make between 150,000 and 600,000 every month.
Additionally, you must complete your upper secondary education with PCM (Physics, Science, and Math) topics to be prepared for this job. Additionally, a clear certificate of medical fitness is required for this job. Your vision ought to be 6/6. Your body should be in peak physical condition, and you must meet certain height and weight requirements.
Additionally, pilot training is not very inexpensive. You must pay a significant amount of money for every educational institution. Once you have obtained your commercial pilot's license, proceed. You may start submitting applications to a variety of airlines, including Indigo, Air India, Spice Jet, Vistara, GoAir, and Air Asia, among others.
16. Air Hostess or Cabin Crew
For both boys and girls, this is the most coveted career. If you are a typical, attractive girl who knows how to style herself, then you may easily make between 100,000 and 150,000 or even more every month. Boys can work as flight stewards and soar through the air. However, compared to girls, guys have fewer work opportunities in this field. Because, as we all know, there are more women working as cabin crew on every aircraft than there are men, the fact that you can work as an air hostess without a college degree is the most startling. Just finish your secondary school, on whichever path you want. Personal appearance is the most crucial factor in this field.
Many individuals fall victim to bogus institutions that advertise that if you enrol in their course after the standard, they will turn you into a cabin crew. However, these assurances are wholly untrue. Nearly every airline chooses applicants who have at least 12 certificates of success from recognized boards. To welcome and interact with passengers, you should also be well-versed in proper attire and communication techniques. Additionally, wages on domestic flights are lower than those on foreign flights. In order to constantly fly internationally, strive to join the cabin crew. Additionally, proficiency in the English language is required for foreign flights.
Edited by Prakriti Arora