Trends
Concerning trends as the cost of importing food increases to around US$2 trillion as a result of rising prices
In a new research published, the Food and Agriculture Organization of the United Nations predicts that the cost of imported food throughout the world would increase to US$1.94 trillion in 2022, more than anticipated (FAO). Although the rate of increase is anticipated to slow down due to higher global food prices and currencies losing value in relation to the US dollar, the new projection made in the FAO's Food Outlook would be a record high and a 10% increase over the previous record level of 2021. Both have an effect on the countries that import food and, as a result, on the amount of food that is imported.
Due to rising global prices, high-income countries are primarily to blame for the cost increase, but volumes are also expected to rise. Prices are rising, which has a greater impact on groups of countries with fragile economies. The total food import bill for the group of low-income countries, which is anticipated to decrease by 10% in volume terms but stay nearly flat, is one sign of a growing accessibility issue for these countries.
These are alarming signs from the standpoint of food security, showing importers are finding it difficult to finance rising international costs, potentially signaling the end of their resilience to higher international prices, according to the report from the FAO's Markets and Trade Division.
The Food Outlook study, which breaks down food trade patterns by food categories, warns that differences already present are expected to become more pronounced, with high-income countries continuing to import the full range of food goods while poor regions are increasingly focusing on staple foods. In this light, FAO appreciates the International Monetary Fund's approval of a "food shock window," which is largely based on FAO's proposal for a "food import financing facility." This is an essential step toward easing the burden of lower-income countries' rising food import prices.
The Food Outlook evaluates the price of imported agricultural inputs, including fertilizers, on a global scale. Input costs are predicted to increase globally to US$ 424 billion in 2022, up 112 percent from 2020 and 48 percent from the year before. Higher energy and fertilizer import prices are to blame for the predicted increase. Both strain low- and lower-middle-income countries' current accounts and play a significant role in import costs.
As a result, some countries might be forced to reduce the amount of input they use, which would ultimately have an impact on agricultural output and the domestic food supply. The FAO predicts that until 2023, "negative consequences for global agricultural productivity and food security" will persist.
Food Outlook, published twice a year, provides analyses of market supply and consumption patterns for the key foods consumed worldwide, including cereals, oil crops, sugar, meat, dairy, and fish. Additionally, it examines changes in maritime freight pricing.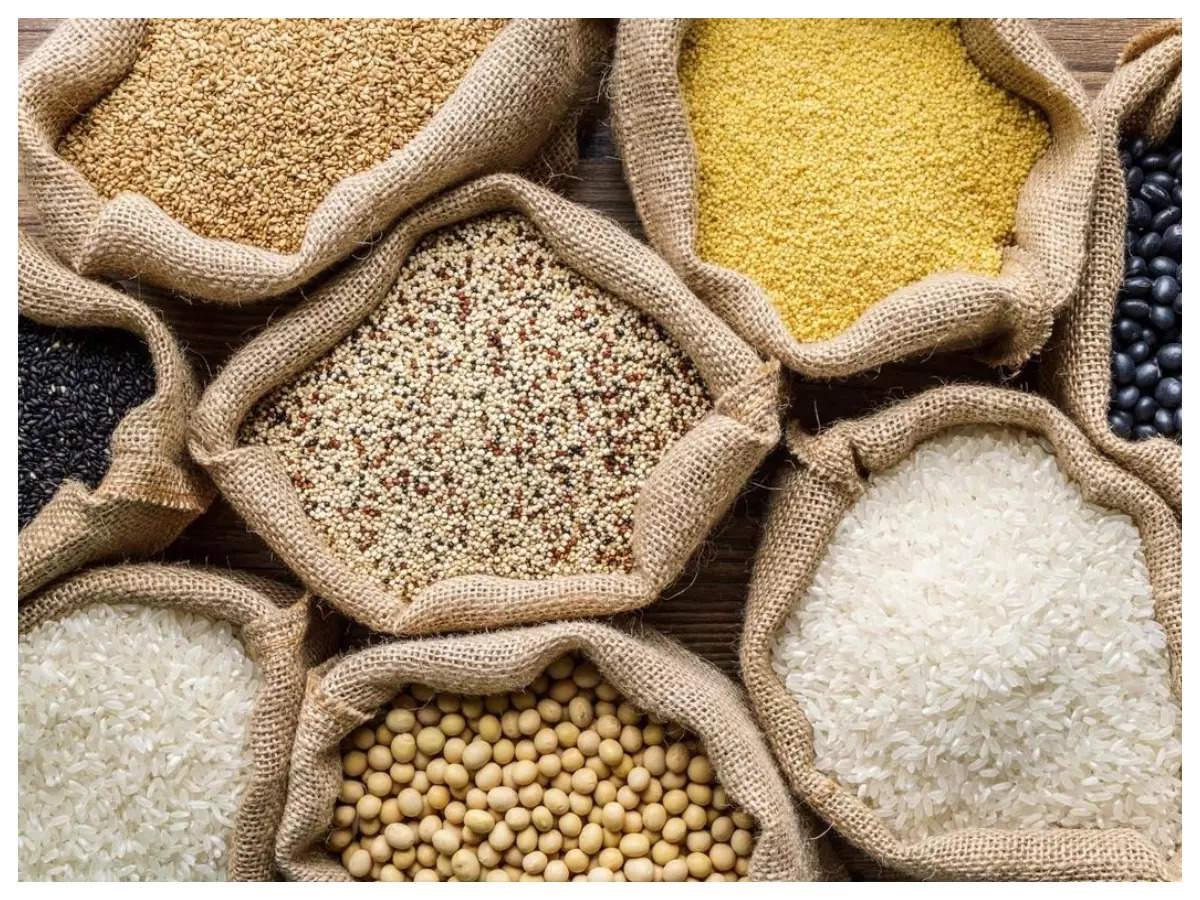 Although supplies of the majority of these important commodities are at or near records, several indicators point to tighter markets in the future. A record 784 million metric tons of wheat are anticipated to be produced globally in 2022–2023 thanks to notable crop recoveries in Canada and the Russian Federation.
In spite of the fact that the research points out that the accumulations are anticipated mostly in China and the Russian Federation, while stock levels are likely to decline by 8% elsewhere in the globe, this could raise global wheat stocks to record highs. As a result of inventory drawdowns in important nations due to projected losses in output, coarse grain stockpiles are predicted to drop to their lowest levels since 2013. The output of coarse grains is expected to fall by 2.8 percent to 1 467 million t in 2022.The world's rice production is expected to stay at an average level through 2022/23, supported by Asia's stable planting levels and Africa's improving output.
The 2022–2023 marketing year is predicted to see a rise in global oilseed production that will surpass all previous records, with higher outputs of soybean and rapeseed expected to more than make up for any potential decline in sunflower seed production. While consumption is anticipated to climb more slowly, global sugar output is also expected to rise, supported by forecasts of a The global production of meat and dairy products is predicted to rise modestly in 2022, while the global production of fisheries and aquaculture is predicted to rise by 1.2 percent, with an expected increase in aquaculture production of 2.6 percent expected to more than offset a predicted slight decline in capture fisheries production.
Indian Contribution to Global Food Security
Leading global economies, including India, have a significant role to play at this crucial moment when global economies are going through a polycrisis scenario with mounting food security worries amid spiraling energy and commodity costs that might push millions more into poverty and famine.
Following its guiding concept of Vasudhaiva Kutumbakam, India, which is always aware of its contribution to improving global food security, is helping a number of emerging economies in need. India's humanitarian assistance in the form of recent food donations to many countries and collaboration with like-minded nations in international organizations demonstrates the country's commitment to ensuring the safety of the world's food supply.
In the WTO's 12th Ministerial Conference (MC12), India has been attempting to find a long-term solution to the issue of public food grain stockpiles by requesting that exports of food grains from public stocks be permitted on a government-to-government basis for humanitarian purposes. It is anticipated that India's contribution to the United Nations General Assembly's designation of 2023 as the International Year of Millets will increase global awareness of these nutrient-rich crops and their suitability for cultivation in challenging climatic conditions.
As seen by strong measures of economic development, poverty reduction, considerable food production, the adoption of technology, including a climate-smart strategy, and self-sufficiency in food grains, India has made enormous progress over the years toward attaining the SDGs domestically. Over the last 75 years, India has progressed from relying on food aid to becoming a consistent net exporter of food, while also operating the world's largest public distribution system, which provides subsidized food to millions of people.
The country's production of food grains, which totaled 314.5 million metric tons in 2021–22, broke records for the sixth consecutive year. While India's well-regarded school lunch program targets student malnutrition, its flagship Pradhan Mantri Garib Kalyan Anna Yojana helped about 800 million people during the pandemic by ensuring their access to food.
India is now the world's top exporter of shrimp and spices, as well as the largest producer of milk, pulses, horticulture, and livestock. This is due to India's diversification into high-value commodities. India also has a wealth of knowledge when it comes to the financial needs of the agriculture industry and a proven track record of providing a range of financing alternatives fit for different demographic groups. India's achievement in generating private finance for the industry and improving the value chain for agricultural goods may serve as a template for other developing countries.
In terms of both affordability and access to food grains, India could serve as a model for ensuring coordinated efforts by all parties involved in addressing the challenges of food security. As a result, the SDG 2030 targets would be considerably more on track.
edited and proofread by nikita sharma